Are you a proud owner of a 2020-2022 Ford Super Duty, but feel like it's missing that extra touch of style and visibility? Do you crave a unique look that sets your truck apart from the rest? We hear you. You've invested in a high-performance vehicle, and it deserves to look as impressive as it performs.
The solution to your problem is closer than you think. The Morimoto XBG LED DRL Grille is the perfect upgrade to your truck. This high-visibility grille pairs an OEM+ style with easy installation, making it the perfect way to finish off the front-end of your custom Super Duty.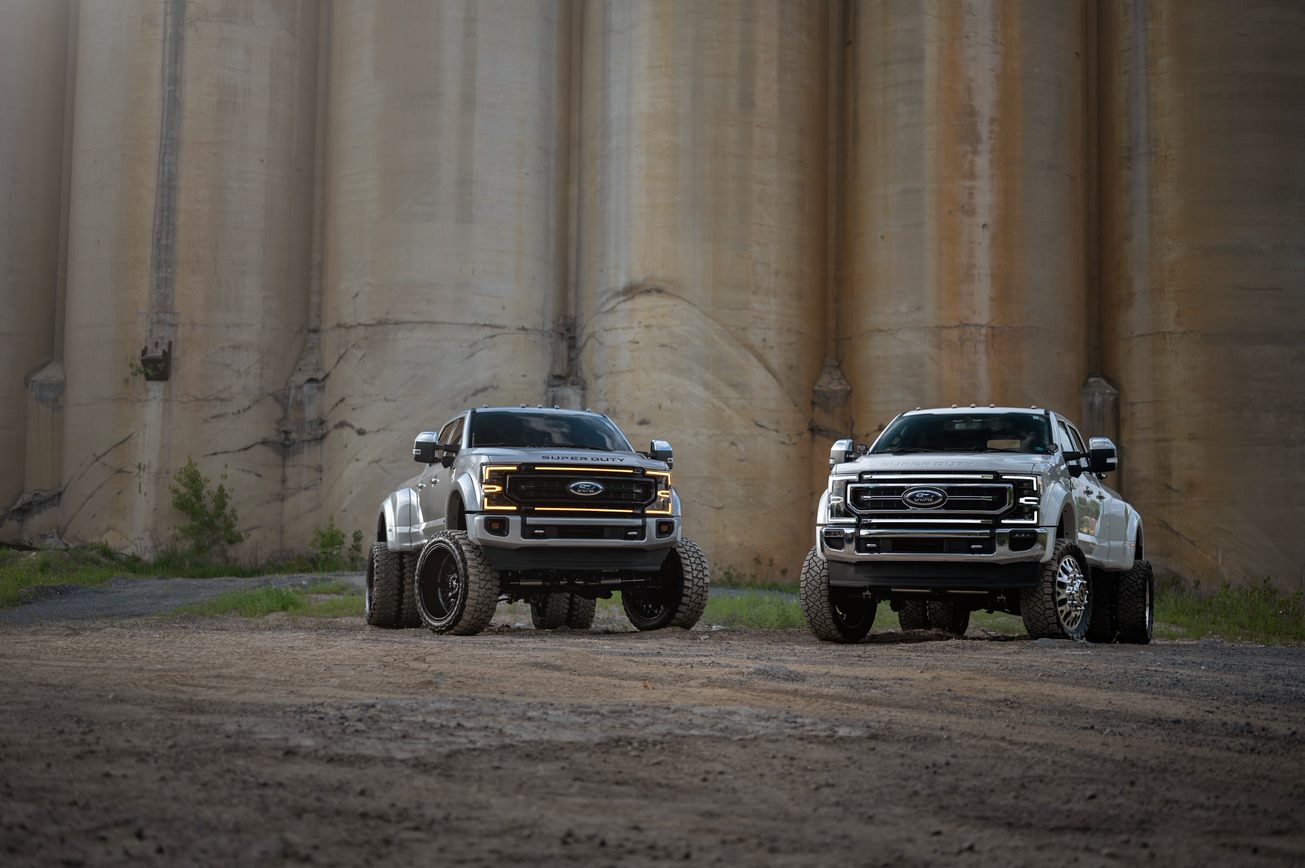 Unbeatable Brightness with Daytime Running Lights
The 20-22 Super Duty XBG LED Grille features Daytime Running Lights (DRL). These utilize the same automotive-grade optics and Osram LEDs found in Morimoto's XB LED headlights, ensuring your vehicle is easily visible even in broad daylight.
Superior Quality and Performance
When compared with other aftermarket options or DIY solutions, the Morimoto optics stand unrivaled in terms of quality, consistency, and intensity. If you're serious about enhancing the aesthetics and performance of your truck, the 2020-2022 XBG LED DRL Grille is a no-brainer.
Customize It: Make It Yours
These Ford Super Duty LED grilles are highly customizable. Whether your truck is stacked with chrome or color-coordinated to the max, there is an XBG spec perfect for you. The front trim pieces can be removed with ease, painted (or wrapped), and then reassembled.
Easy Installation and Compatibility
These XBG LED DRL grilles are designed to be extremely easy to install. They use all the stock mounting points, hardware, and shouldn't take more than 30-60 minutes to install.
Plug-n-Play Design
The XBG DRL bars feature a plug-n-play design, with two intensities that automatically illuminate day and night based on the signals from the original headlight wiring.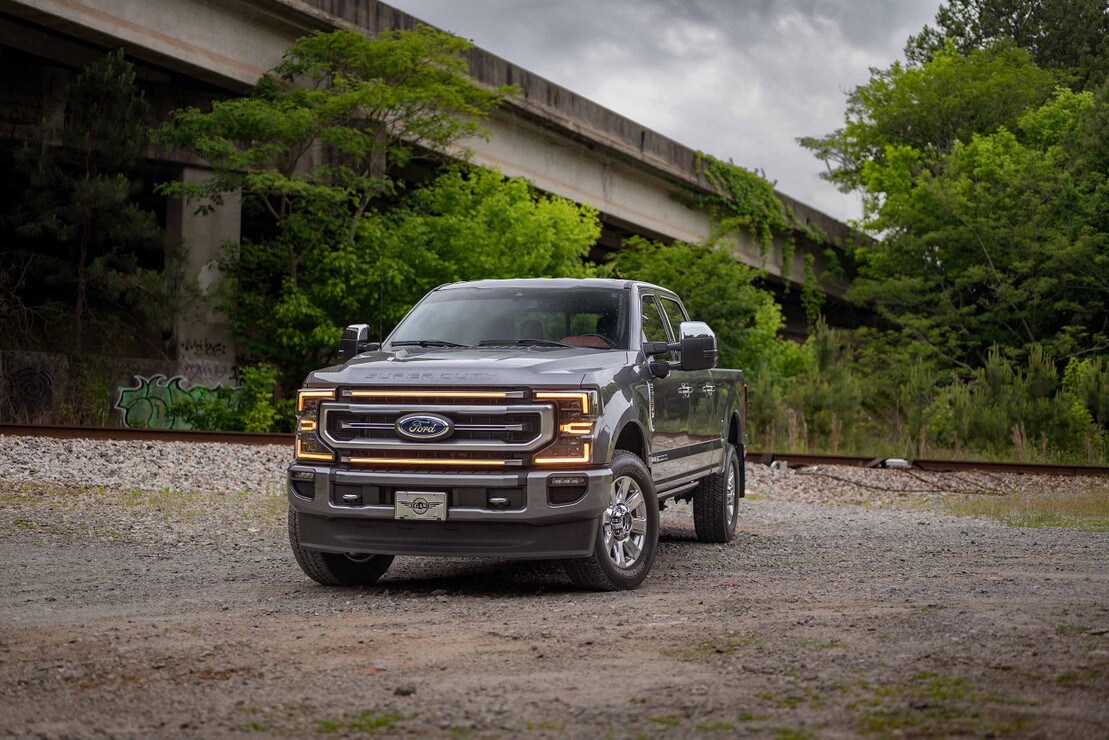 What's Included in the Kit?
The Morimoto XBG LED DRL Grille System includes:
1x Morimoto XBG LED DRL Grille System

2x XBG LED DRL Bars (Pre-installed) (White or Amber)

Front Trim Kit (Pre-installed) (Chrome or Gloss Black)

Plug n Play Connection kit for Halogen or OE LED Trucks
The kit also comes with a 5-year warranty, offering peace of mind with your purchase.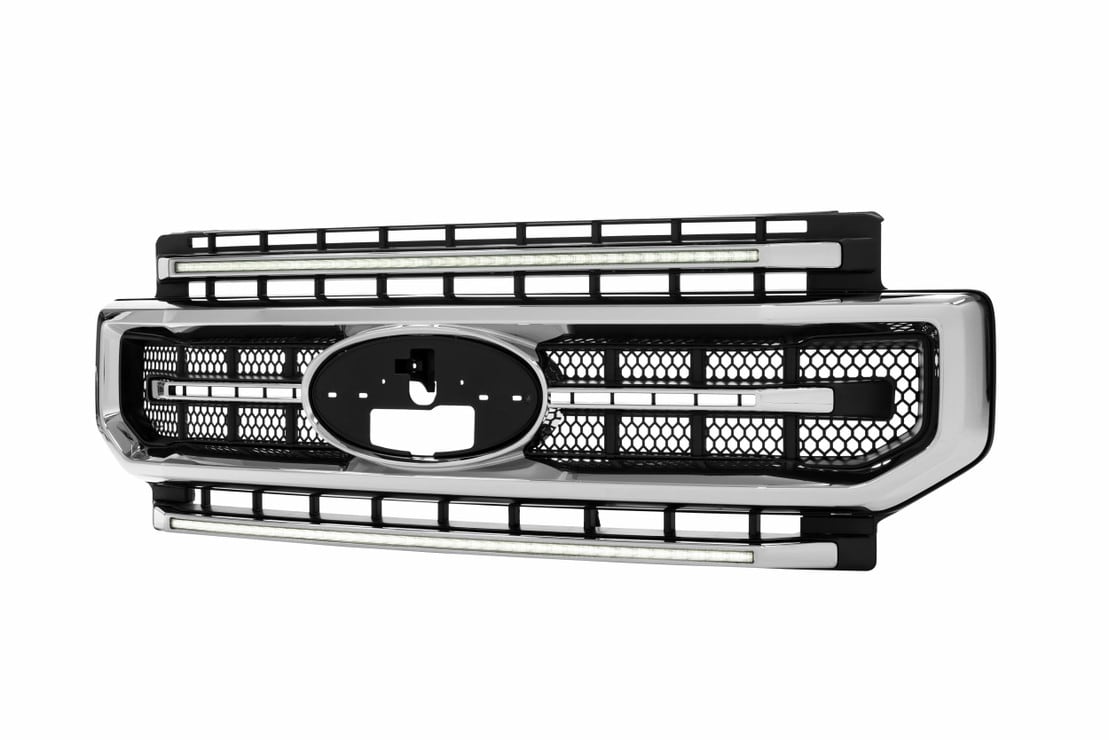 FORD SUPER DUTY (20-22): MORIMOTO XBG LED DRL GRILLE
Starting at $800
Take Action Now:
Upgrade Your Ford Super Duty Today!
Don't let your Ford Super Duty blend into the crowd. Make it stand out with the Morimoto XBG LED DRL Grille. Experience the difference in quality, performance, and style that this upgrade can bring to your truck.
At Headlight Revolution, we are committed to providing you with the best lighting upgrades for your vehicle. We believe in the quality and performance of the Morimoto XBG LED DRL Grille, and we're confident that you will too.
Don't wait. Transform your Ford Super Duty today. Click here to purchase the Morimoto XBG LED DRL Grille.