The 2018+ Jeep Wrangler Headlights you've been waiting for
If you own one of the most popular Jeeps on the road, you'll want to know more about Morimoto's new headlight upgrades. As it stands, you already have a ton of options when it comes to headlights. Unfortunately, none of them really took output and performance into consideration. Morimoto does it best when it comes to style, performance, features, and quality. They have released two new headlight upgrades for the 2018+ Jeep Wrangler, the Sealed7 LED headlight and the Super7 LED headlight. These headlights are already a leader on the market for earlier Jeep models, but now you can have them on your newer, more modern Wranglers. For the first time, you'll have headlights worthy of replacing those older OEM units.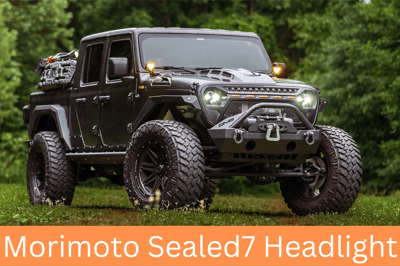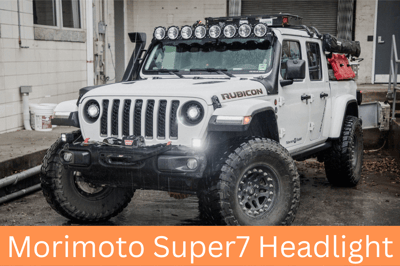 Morimoto sealed7 headlight
The Morimoto Sealed7 headlights are the perfect solution for your 2018+ Jeep Wranglers and 2020+ Jeep Gladiators. They offer a clean-cut and stylistic upgrade to the front of your Jeep while massively increasing your headlight performance. Whether your Jeep stays on-road or off-road, you'll be able to see everything coming thanks to their carefully crafted optics and design.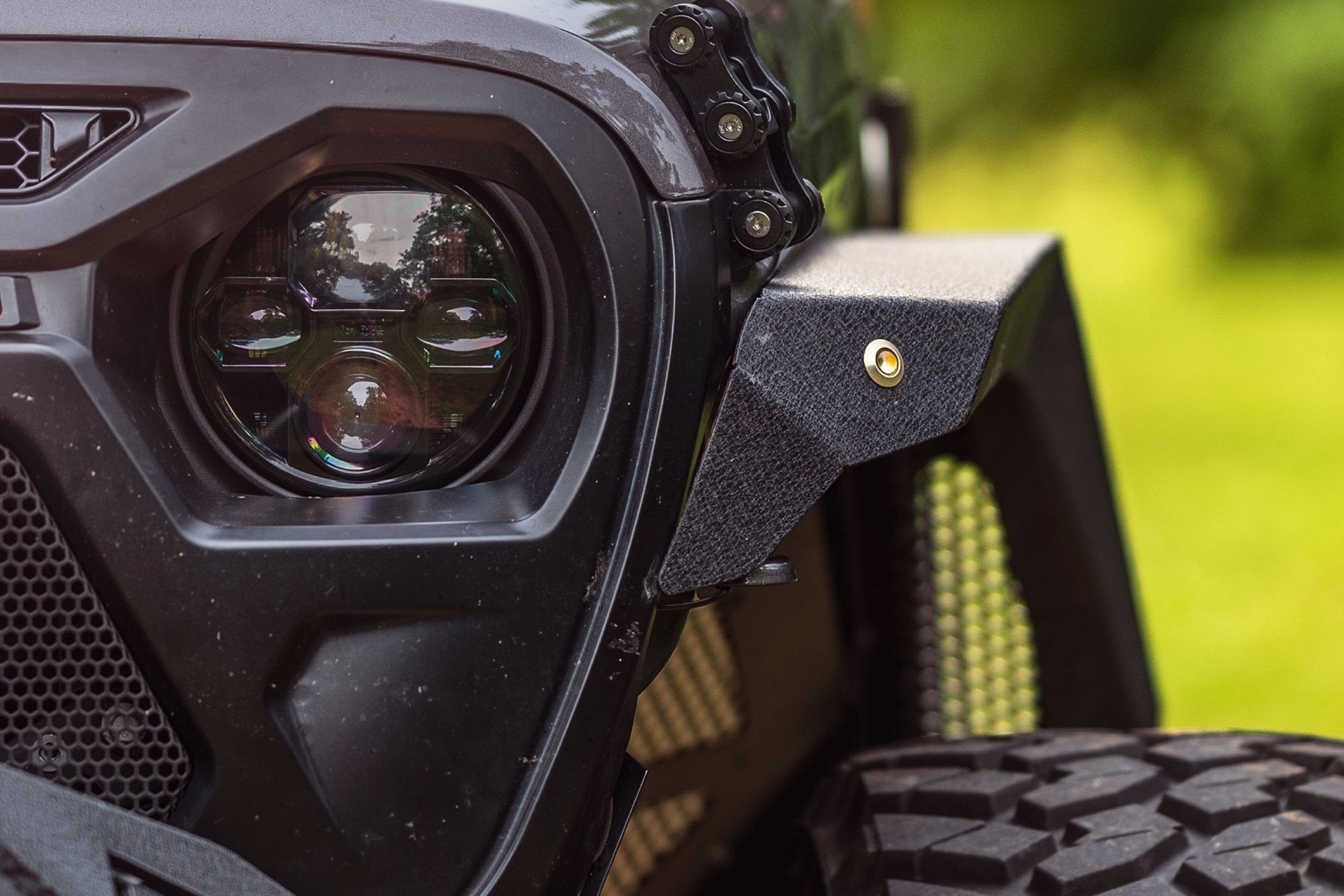 While the design of the Sealed7 headlight has remained the same, you'll still be blown away by the performance offered by this plug-and-play unit. The Sealed7 uses Nichia LED chips, the same chips used in one of Morimoto's most popular LED pod lights. Pair those LED chips with the Kuria Optic projector lens, and you get a headlight that will easily outperform most options available. With the Kuria lens, it ensures the headlight efficiently distributes roughly 3000 lumens on the road in front of you. When you activate high beam mode, the output will intensify to nearly 4000 lumens since it runs all the optics together. This makes for a massive upgrade over your current OEM headlights, allowing you to see the road better while driving at night.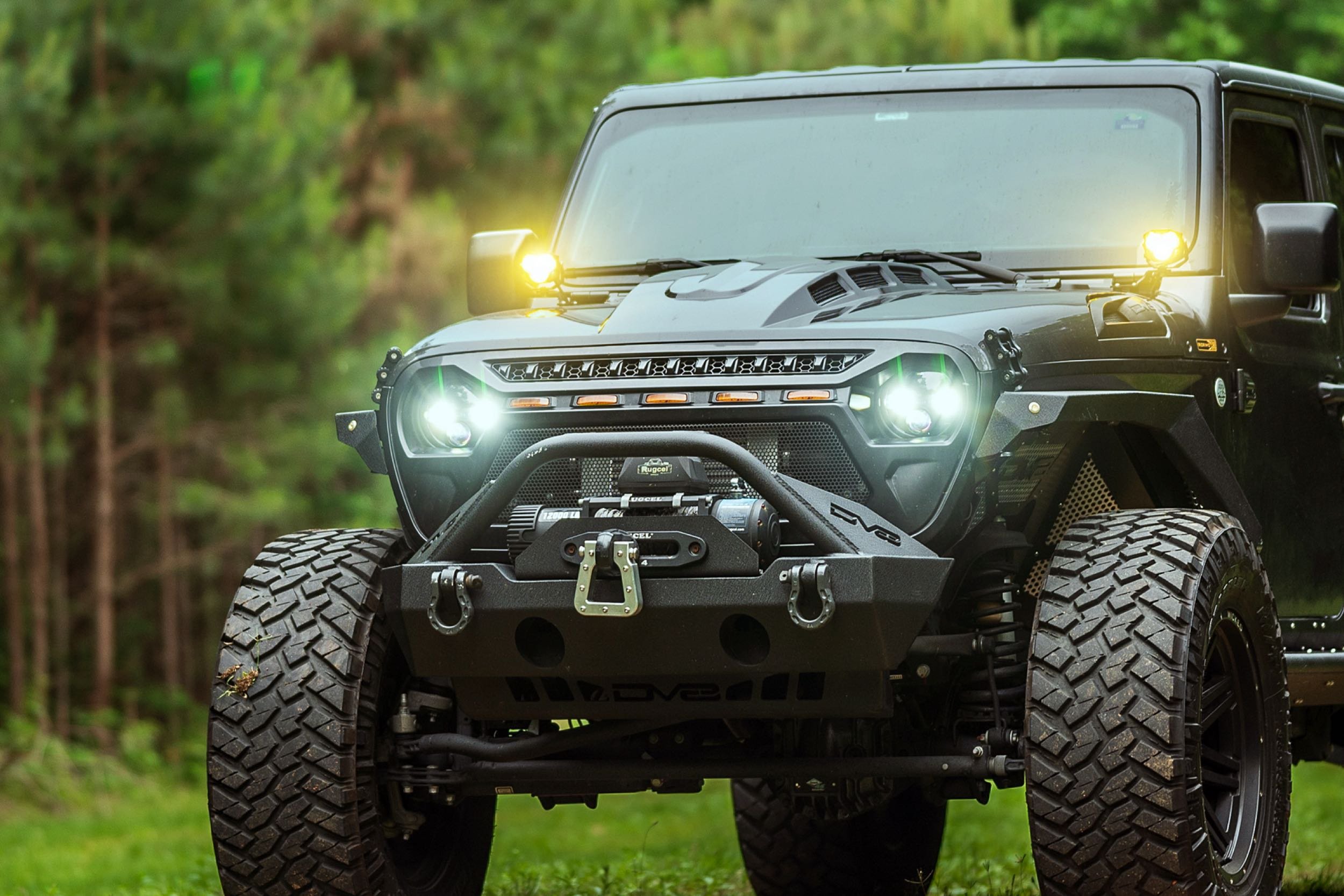 The Sealed7 headlights use the outer lights as an optional high-intensity daytime running light. These outer lights can also act as a switchback turn signal when engaged to complement the OEM turn signals in the bumper. Morimoto has made the installation for both features as easy as possible since they can easily be tapped into your OEM turn signals and parking lights. As usual with most Morimoto headlights, these will also be backed by their 5-year warranty. The Sealed7 headlight is the best upgrade for those Jeep owners that want to make sure their Jeeps stand out from the rest without sacrificing performance.
Morimoto super7 headlight
While the Sealed7 is unique in design and outstanding in performance, there is a 2nd option that Morimoto now has available for the 2018+ Jeep Wranglers and 2020+ Jeep Gladiators. The Super7 takes style, performance, and customization to a new level. This headlight is the only one of its kind offered as a high-performance and fully modular bi-LED upgrade for the Jeeps.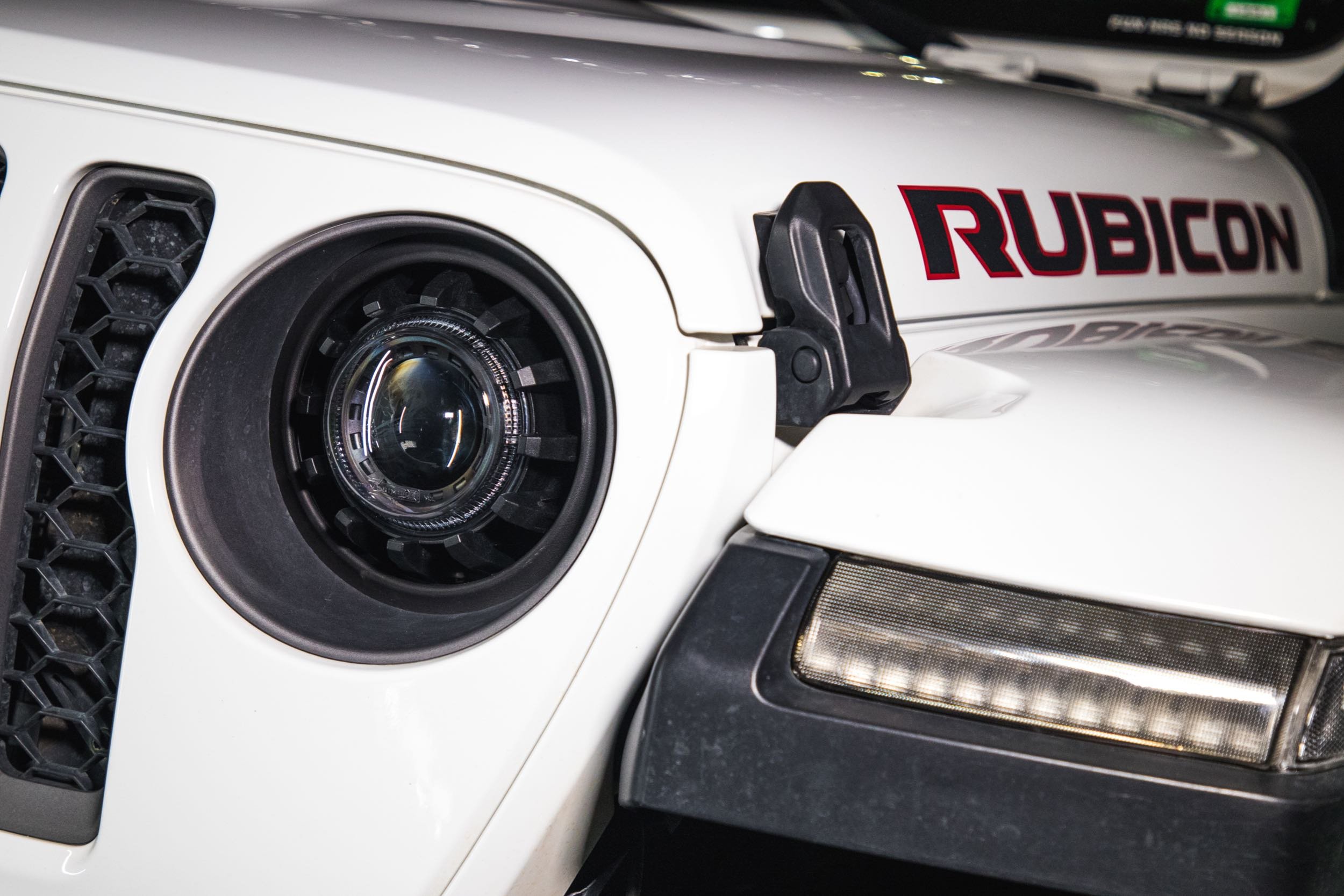 Thanks to the unique modular design, these headlights can easily be dissembled for customization. If you've ever thought of paint-matching your headlights to your Jeep, these are the best and easiest way to accomplish that custom design. I've also seen plenty of Jeep owners install halos behind the shroud of the Super7, giving it a show-like look to the front end of your Jeep. Rest assured, they can easily be reassembled without compromising their weather-resistance qualities or voiding your 5-year warranty.
While being able to customize your headlights is a great feature, what's important is being able to see the road. Unlike most other headlights on the market, the Super7 headlights still make the output a priority. They feature the powerful M-LED 2.0 bi-LED projector, a leader in the aftermarket projector world. With the M-LED, you'll get peak performance with an extremely wide, but perfectly balanced beam pattern. You'll get all the benefits of a headlight retrofit without the hassle, seeing as Morimoto made these a plug-and-play upgrade for your Jeep. The Super7 is more than just another way to set your Jeep apart, it's a true performance upgrade for those who desire better and brighter headlights at night.
CONCLUSION
Morimoto has changed the game for your Jeep by offering new LED headlights that blow the OEM headlights out of the water. Whether you prefer the sleek Sealed7 design or the crisp Super7, you can be confident your next headlight upgrade will be better than your last.
We have a ton of other modifications for your 2018+ Jeep Wranglers, such as fog lights, license plate lights, and parking lights.
If you are more of a visual learner, check out our YouTube video where we go over both new headlight upgrades from Morimoto. To learn more about automotive lighting, go to our YouTube and make sure to like and subscribe to our channel for the latest lighting upgrades for your vehicle. Have any questions about one of the products we mentioned? Contact us today, and our customer service team would be happy to help.