The best new led headlights for the 2014-2020 Grand Cherokee
When the 4th generation of the Grand Cherokee was released, it took luxury, fuel efficiency, and capabilities to a new level. However, one aspect of the Grand Cherokee was left behind and forgotten about. What about quality lighting? Jeep created this new SUV promising stout off-roading capabilities. What's the point of being able to get to these new adventures if you can't see how to get there? Morimoto has come to make your Grand Cherokee more capable than ever. With the new XB LED headlights for the 2014-2020 Grand Cherokee, you'll be sure to have light performance that keeps up with the rest of your high-end SUV.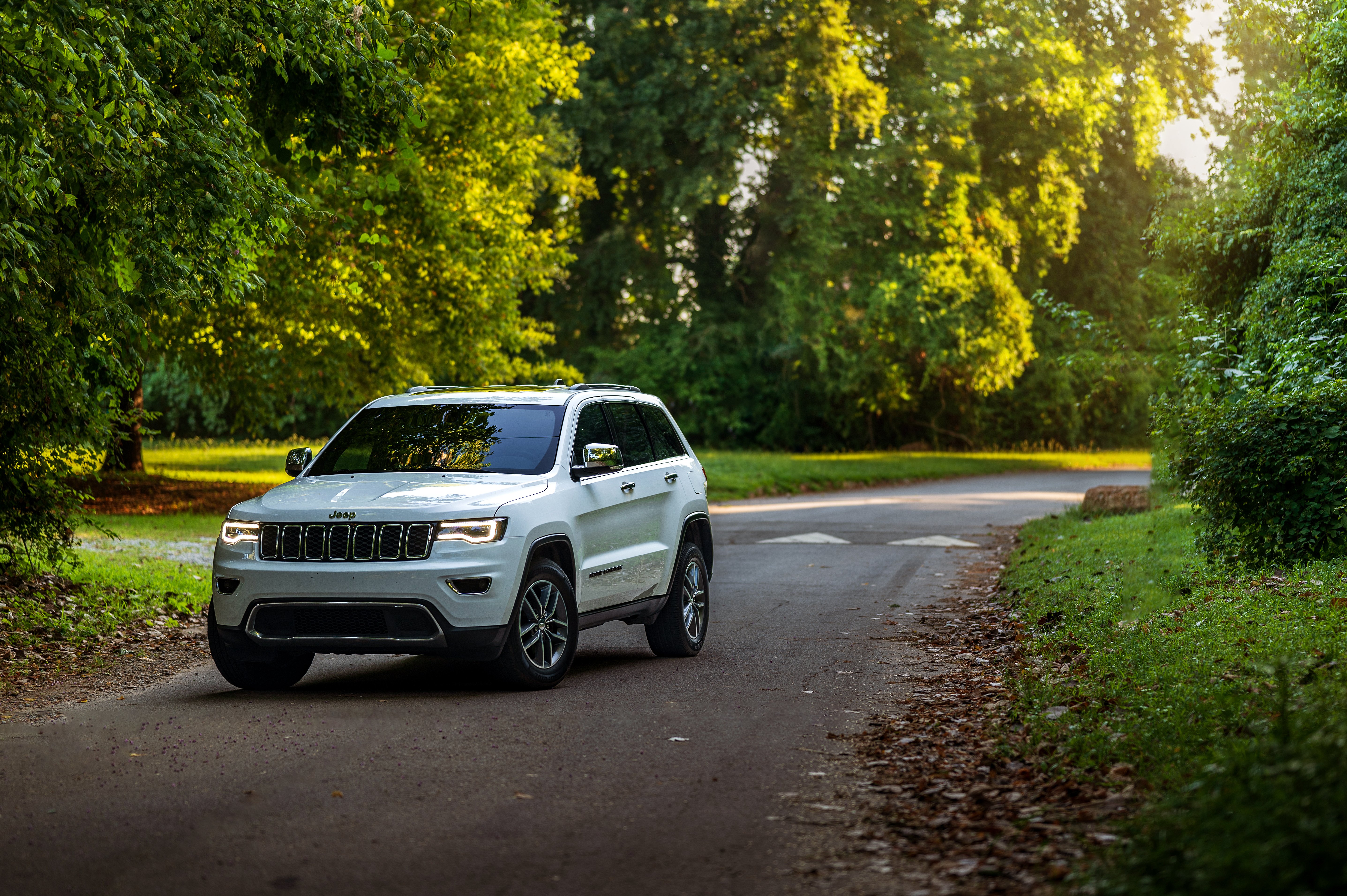 Why are the Morimoto headlights better than my oEM headlights?
Let's get straight to the point. The XB LED headlights are brighter, better-looking, and better-performing than your OEM headlights. Over the years, the Grand Cherokee received little upgrades here and there to prevent the headlights from being considered outdated. The truth is that none of these little upgrades really match the performance of the rest of the vehicle. Morimoto changes that by modernizing the style of the XB LED headlights while providing much more distributed lighting on the road. The XB LED headlights feature triple bi-LED projectors making them the brightest option available on the market today.
| | |
| --- | --- |
| XB LED Low Beam vs Halogen Low Beam | XB LED High Beam vs Halogen High Beam |

With the XB LED headlights using the triple bi-LED set-up, you get a total of 6 low beams and 6 high beams. This is enough to generate light that is 335% better and brighter than the OEM headlights. Not only is this light brighter, but it is much more intense and evenly spread across the road in front of you. Even with these headlights being as bright as they are, thanks to the specifically engineered optics they meet and exceed all SAE and DOT standards when aimed properly. If you would like to see the install and review video, click here.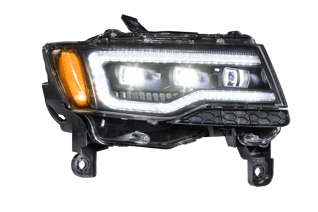 Morimoto XB LED Headlights 14-22 Grand Cherokee
$1,800.00

Are the Morimoto XB LED Headlights hard to install?
The simple answer is no. These headlights were designed with the ease of installation as a priority. The XB LED headlights are made to install with no modifications needed to your Jeep. These headlights come plug-and-play featuring OEM connectors to mount perfectly with your OEM wiring harness. These headlights are compatible with all Grand Cherokee models, this includes OEM Halogen, OEM Bi-xenon, and OEM Bi-Xenon with AFS models. Since the Morimoto XB LED headlights are an OEM+ replacement, you won't have to worry about fighting with the fitment of these lights. They will replace the OEM headlights just as easily as you'd expect from an OE quality product.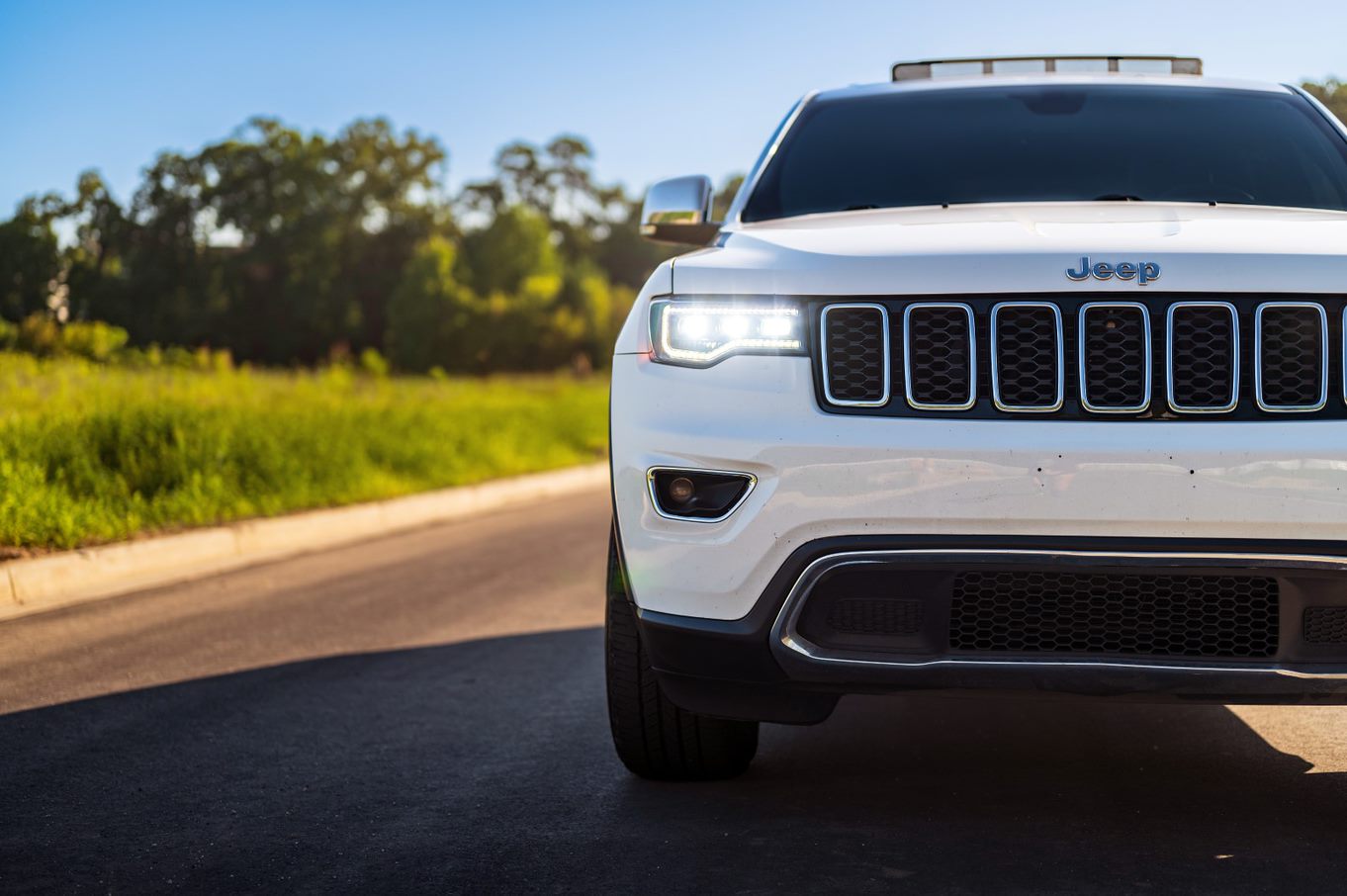 With OEM quality in mind, Morimoto made these headlight units out of the best materials. The headlights feature a UV-coated polycarbonate lens that is going to resist the wear and tear from the sun for years to come. The headlights themselves are made from a PPS plastic housing that is lightweight yet durable, making it much stronger than other aftermarket alternatives. Something else that Morimoto does better than its competitors is reliability testing. Inside these headlights, you'll find die-cast aluminum heat-sinks to provide an adequate amount of cooling for your new LED headlights. On top of all this promised durability and reliability from the Morimoto headlights, they come standard with a 5-year warranty.
What makes the Morimoto headlights better than alternatives?
We already know that the Morimoto XB LED headlights are the brightest option available on the market. What you don't know yet is that these headlights also feature many unique functions to make sure your Grand Cherokee stands out from the rest. The DRL design on the XB LED headlights is inspired by the latest OEM HID headlights from Jeep. Overall, the shape and form really compliment the design of these SUVs. The DRLs are powered by Osram LED chips making them insanely bright and easily visible during the day. When these DRLs are activated, they illuminate in a three-projector pattern featuring the dual-intensity start-up sequence. While the start-up sequence doesn't make these headlights any brighter, it does make them that much better to admire.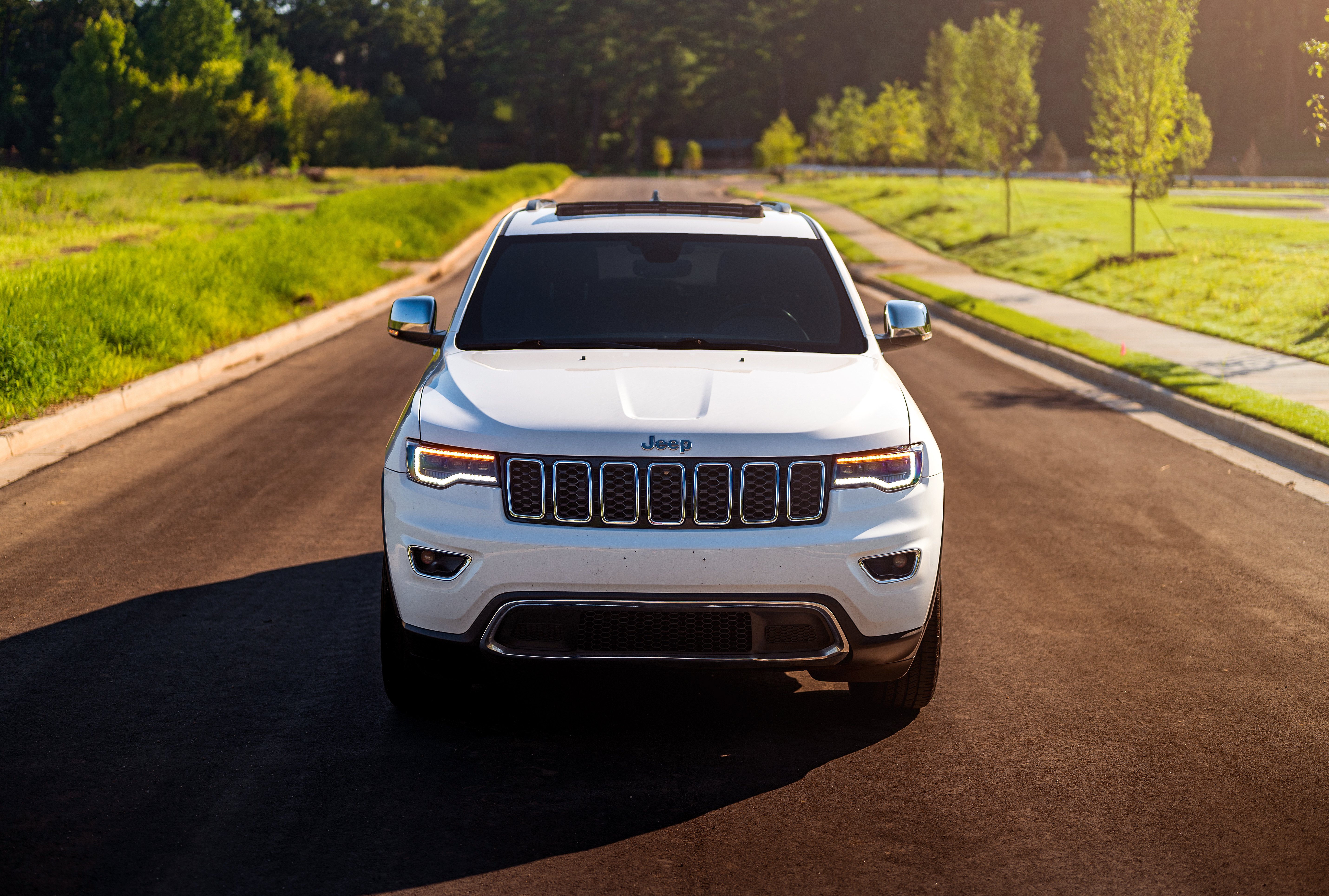 One of the best and most unique features of the XB LED headlights is the sequential turn signal. This is a feature that many people have grown to know and love and is what really sets Morimoto apart from the other competition. If the sequential turn signal isn't for you, you can run the blinker in standard mode too. Both functions can be determined from one simple connector on the back of the housing. These headlights are a major aesthetic upgrade for your Grand Cherokee – the real beauty being the upgrade in both style and performance.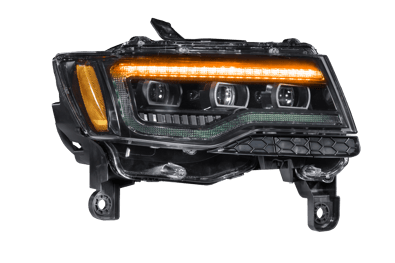 Morimoto XB LED Headlights 14-22 Grand Cherokee
$1,800.00

CONCLUSION
Morimoto has changed the game for your Jeep by offering new LED headlights that blow the OEM headlights out of the water. You'll get to choose from a stylish sequential turn signal or standard turn signal functions while upgrading to a DRL that is sure to be seen from anywhere on the road. You'll be turning heads in any parking lot when you activate the start-up sequence and we might even have to warn you, it becomes addicting to watch! The XB LED headlights are a direct plug-and-play replacement for your OEM headlights, and they meet and exceed all SAE, DOT, and FMVSS108 standards. Your upgrade to the Morimoto XB LED headlights for the 2014-2020 Grand Cherokee should be a no-brainer when you consider Morimoto's no-compromise products.
We have a ton of other modifications for your 2014-2020 Grand Cherokees, such as fog lights and cargo lights.
If you are more of a visual learner, check out our install and review video where we take you step-by-step on installing 2014-2020 Grand Cherokee LED Headlights, or view the installation guide by clicking here.
To learn more about automotive lighting, go to our YouTube and make sure to like and subscribe to our channel for the latest lighting upgrades for your vehicle. Have any questions about one of the products we mentioned? Contact us today, and our customer service team would be happy to help.