How much brighter are Morimoto XB LED Headlights for 2020, 2021, and 2022 Ford Superduty OEM LED headlights?
Long story short... YES they are 96% brighter!
Everyone knows that the Morimoto XB LED projector headlights are brighter than the stock halogen reflector headlights found on the new Ford Superduty, but what about the premium upgraded LED headlights that come on the Platinum and Limited models of the truck? If you have a 2020, 2021, or 2022 Ford F250, F350 or F450, you are probably wondering if they're worth it!
OEM Ford Superduty LED headlights low beam: 770 maximum Lux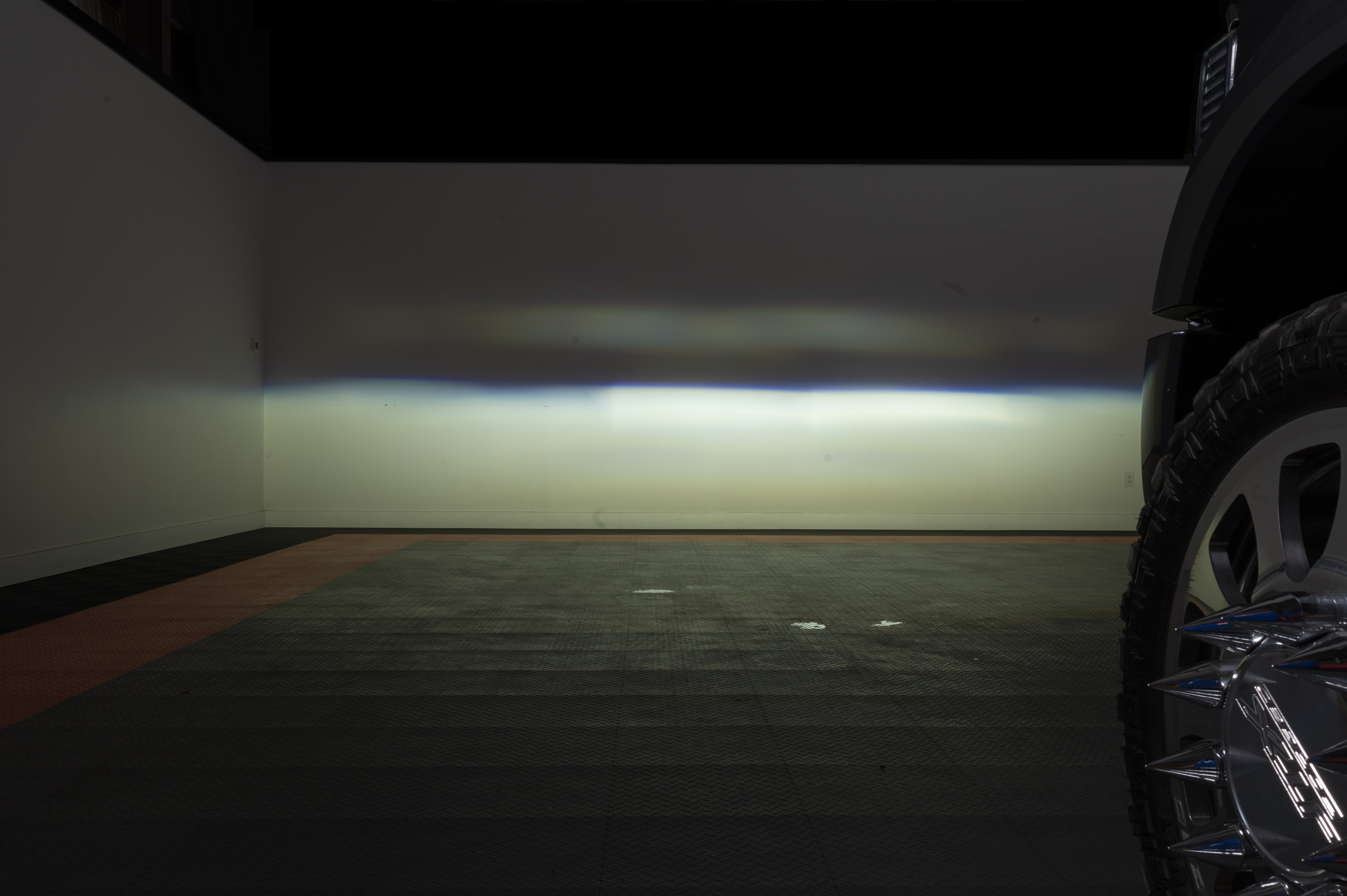 In this picture above you can see the factory LED headlights from a 2021 Ford F450. We measured them with a digital Lux meter with the face of the headlight positioned at 25' away from a flat wall without any ambient light to skew the results. These stock headlights came in at 770 maximum Lux.
Now, here are the Morimoto XB LED headlights for the 2020+ Superduty, running the low beam in the exact same position, tested at the same time, and they came in at 1,510 maximum Lux! That means these are 96% brighter than the already super bright stock LED headlights!
Morimoto XB Ford Superduty LED Headlights low beam: 1,510 maximum Lux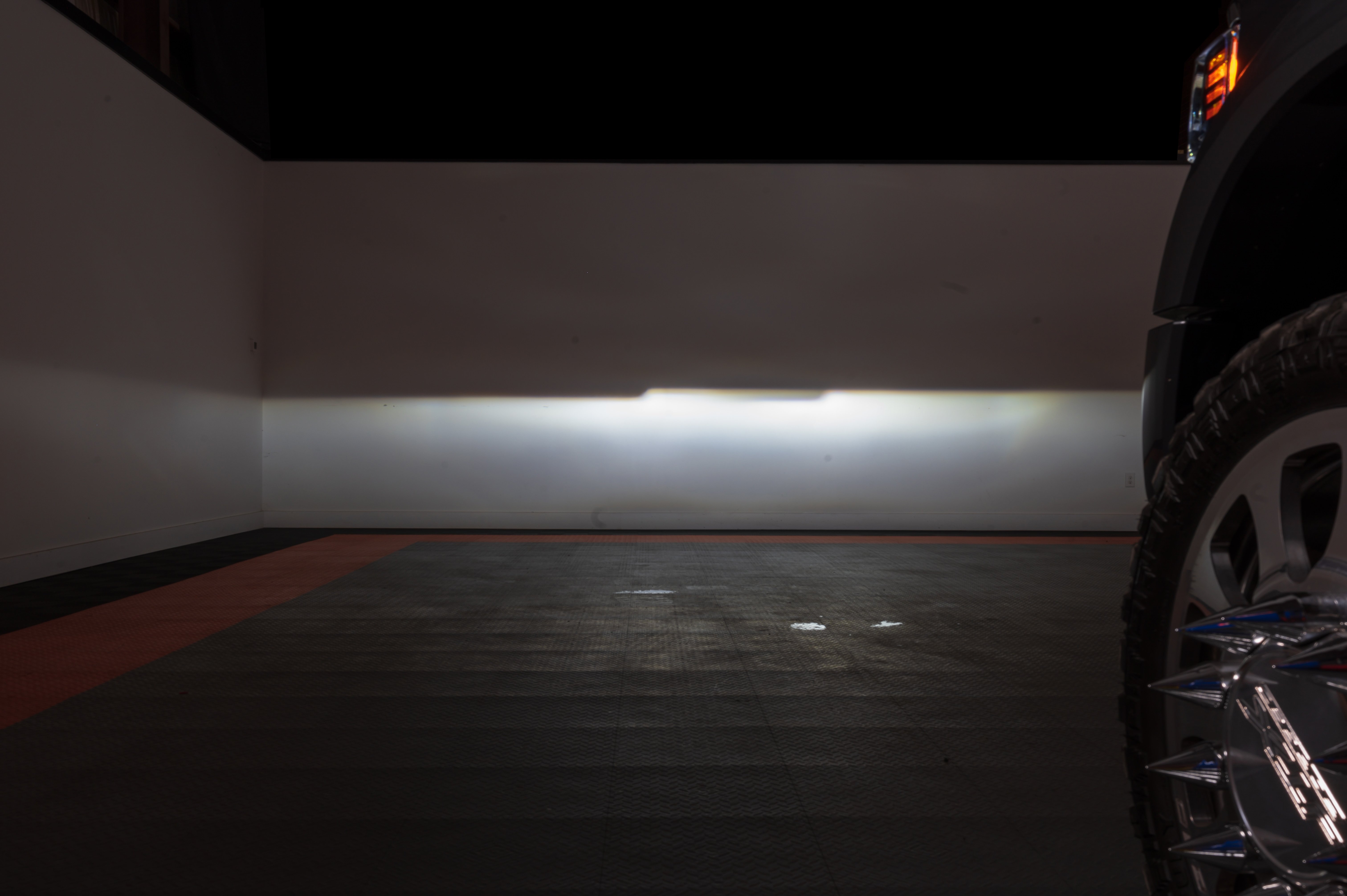 As you can see from this picture above, the Morimoto XB LED projector headlights have a more high-performance beam pattern found in modern luxury vehicles, and they are WAY WAY WAY brighter than stock.
CLICK HERE to get your own set today!
Now let's bounce back to the original headlights and flip them to high beam:
OEM Ford Superduty LED headlights high beam: 1,810 maximum lux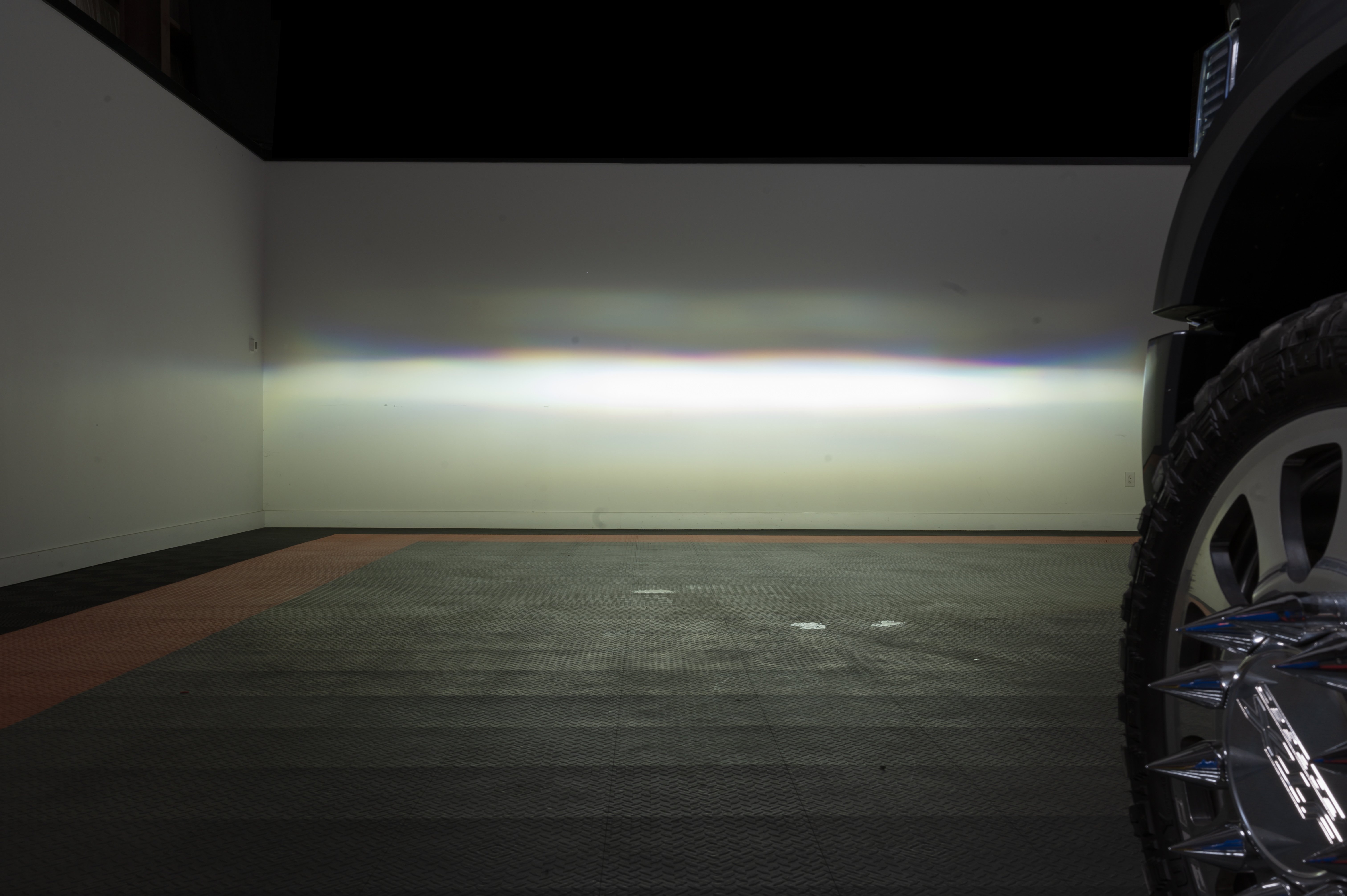 These factory headlights are SUPER bright, and give you a lot more down-range distance than the low beam, but surprisingly the beam pattern height isn't very tall.
Now take a look at the Morimoto high beam:
Morimoto XB Ford Superduty LED Headlights high beam: 1,780 maximum Lux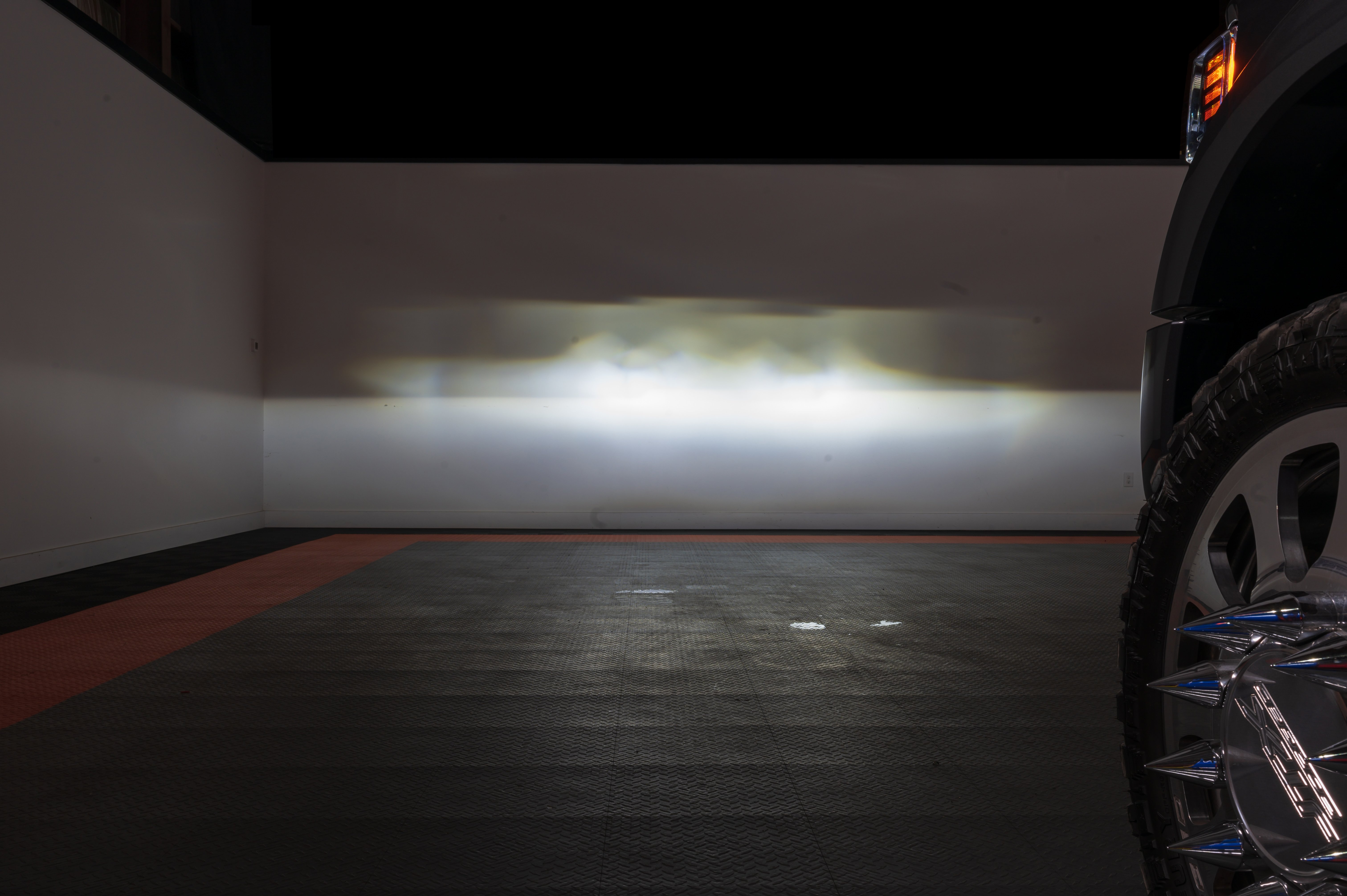 As far as brightness goes, the Morimoto XB headlights are about as bright as stock - but the beam pattern gives you A LOT more height which helps in different driving situations.
As of writing this post, these Morimoto XB LED headlights are NOT COMPATIBLE with OEM LED trucks because they cause a hyper-flashing turn signal arrow on the dash, and the high beam doesn't work without wiring up your own switch. In our opinion, those things aren't deal breakers because these are incredible headlights and worth the headaches to get that style and low beam performance.