Are you a proud owner of a 2017-2019 Ford Super Duty? Do you crave the sleek design of the 2020-22 models? We've got the perfect solution for you! Our Ford Super Duty Facelift Kit lets you upgrade your truck's front end without burning a hole in your pocket.
Out with the Old, In with the New
We understand your love for your Ford Super Duty. It's a reliable beast that's been with you through thick and thin. But the front end of the 2017-2019 models looks a bit dated. You've seen the newer models with their stylish grilles and LED headlights, and you can't help but feel a bit envious.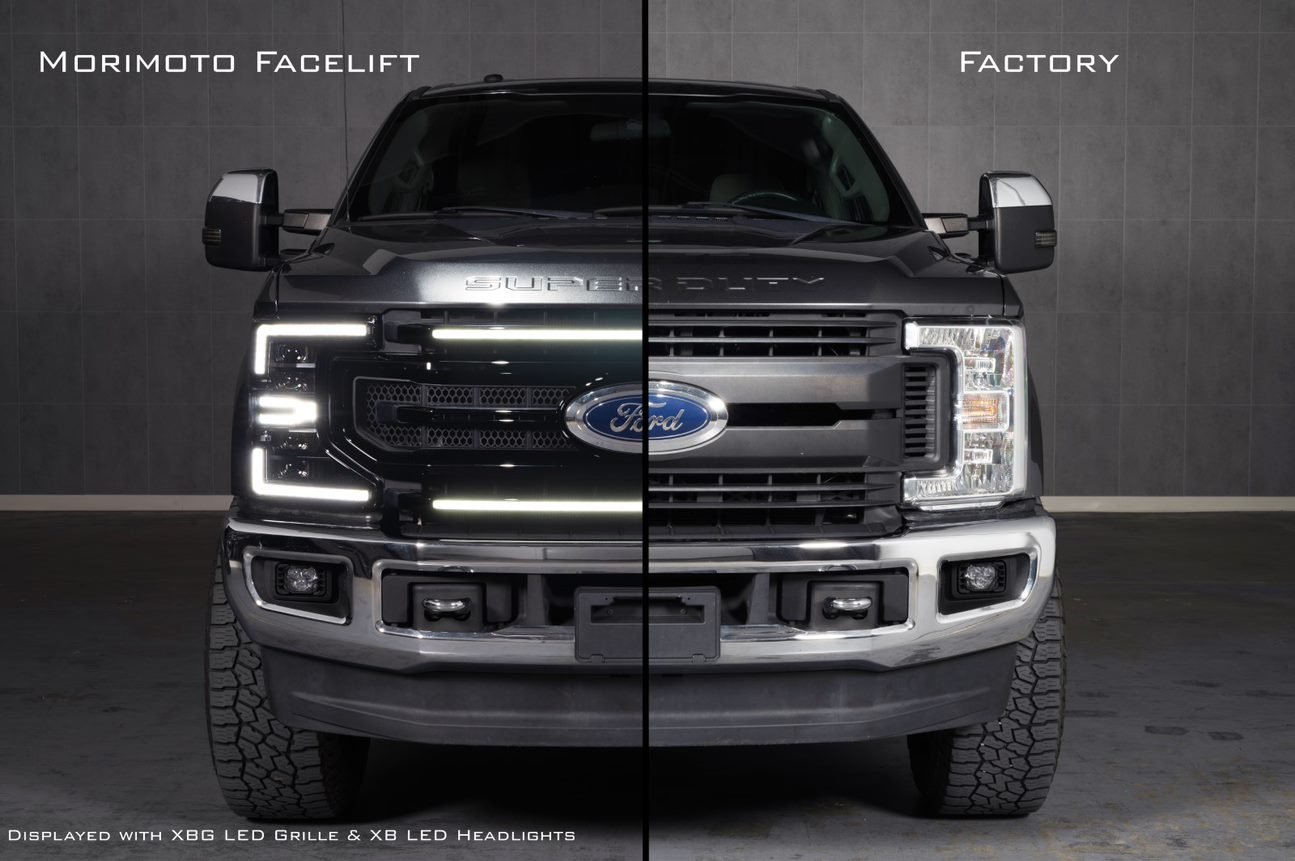 Your Ford Deserves a Facelift
Our Ford Super Duty Facelift Kit is your answer. It includes a brand-new core support and wiring. This lets you easily install the updated grille and headlights from the 2020-22 Super Duty on your 2017-2019 truck.
This kit is a turn-key solution. The upgrade is a simple bolt-on and plug n play process. No need to cut up a 2020+ Core Support or buy an expensive adapter harness if your 17-19 truck had OEM LED headlights. We've made the process easy for you.
Customize Your Ride
We offer a variety of 20-22 Style Grille Upgrades and 20-22 Style LED Headlight Upgrades. Whether you're a fan of the XBG LED Grille or the XB LED Headlights, we have the perfect options for you.
Our Morimoto XB LED Headlights are a hit in the Super Duty community. They're known for their performance, quality, and style. These top-notch headlights feature four Bi-LED projectors for maximum output, and a white or amber LED Daytime Running Light with a sequential turn signal.
Our Morimoto XBG Grilles offer high customization. Choose from White or Amber LED Daytime Running Light Bars, and two colors for the trim pieces. Whether your truck is decked out in chrome or perfectly color-coordinated, we have a spec that will suit your style.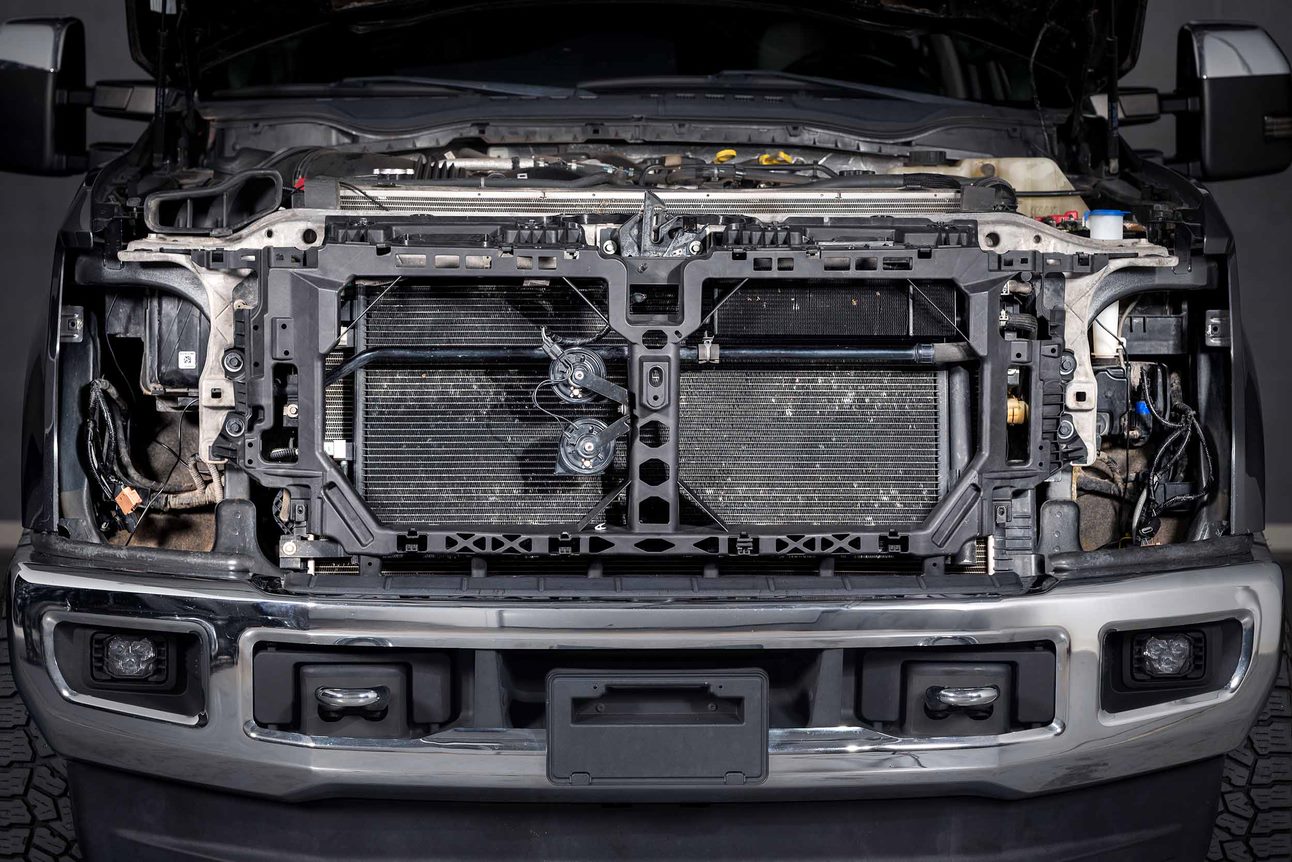 Quality You Can Trust
With our Ford Super Duty Facelift Kit, quality is never compromised. All the mounting points will align correctly. All the harnesses and other accessories that attach to the original grille support will still fit. The structure is made of the same OE-grade plastic. We've ensured that none of the integrity of the original setup has been compromised to make this work.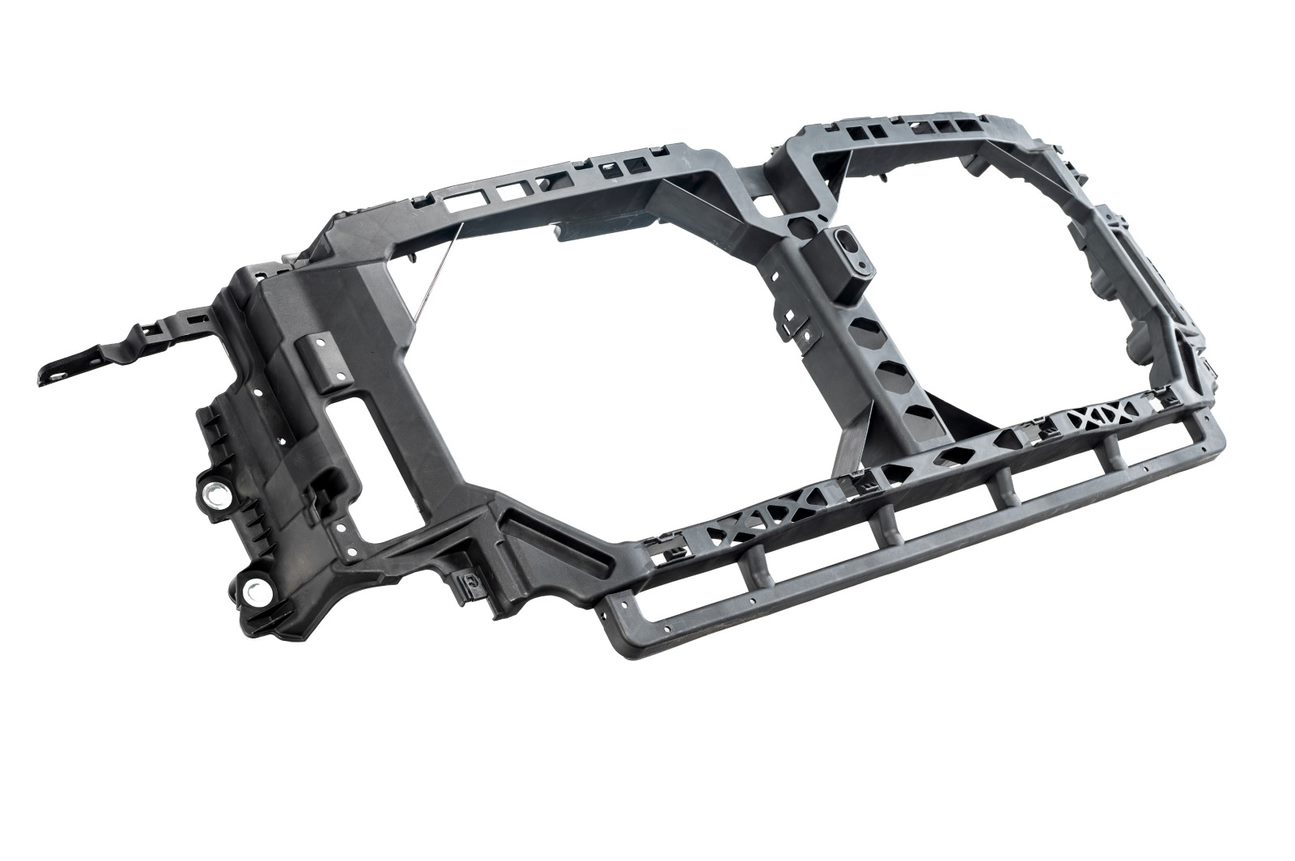 Starting at $250
Don't Wait. Upgrade Your Ford Super Duty Today!
Why settle for less when you can have the best? With our Ford Super Duty Facelift Kit, you can upgrade your truck's front end to the 2020-22 style without the hefty price tag of a new vehicle.
Give your Ford Super Duty the facelift it deserves. Upgrade today and enjoy a fresh, modern look that will turn heads wherever you go.
Click here to purchase your Ford Super Duty Facelift Kit now!