Yellow LED Bulb Fog Light Shootout
With the brisk autumn rolling out and winter settling in, you swap out your summer tires for winter ones and your driving gloves for driving mittens. As the snowfall comes, being able to see where you are going in the long nights of winter is paramount. Equipping a quality set of yellow LED fog lights to your vehicle is a great way to do so. But is a yellow color the best way to go? Today we find out.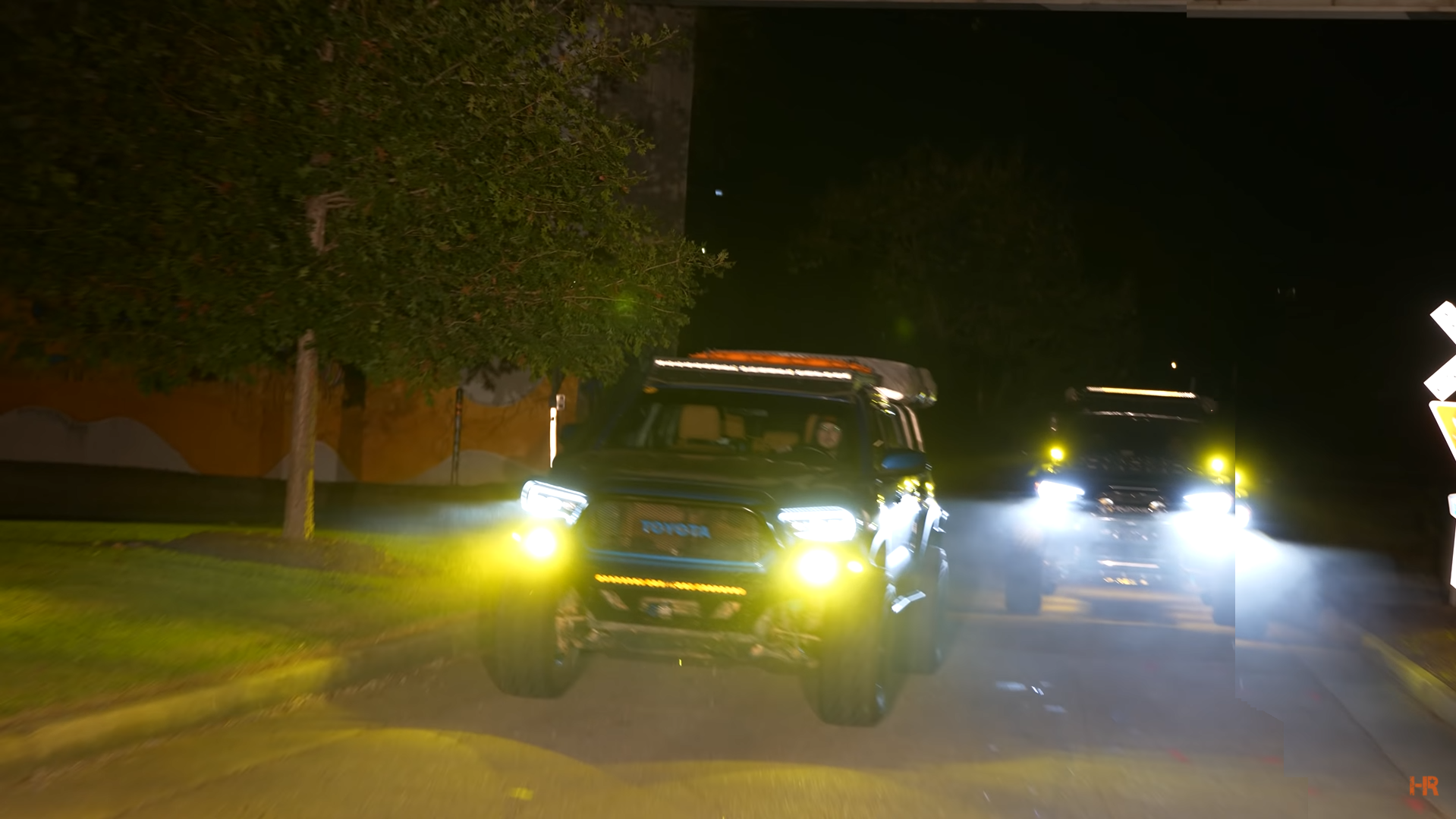 In the past we have discussed the technicalities of color temperature in your vehicle lighting in our blog in the past, you can read about that here. And we go pretty in-depth in that post, but we'll keep it brief this time and get right into the best yellow fog light options out there.
INTRODUCTION
We have gathered a handful of yellow LED light bulbs to test in a fog light application from four of the top brands out there. From Diode Dynamics, we have their SLF LED Fog Light, from Morimoto we have the 2 Stroke 3.0, S-V.4's yellow fog light, and the GTR Lighting Ultra 2.0 LED bulb. We also have an OEM halogen bulb as our benchmark for the test.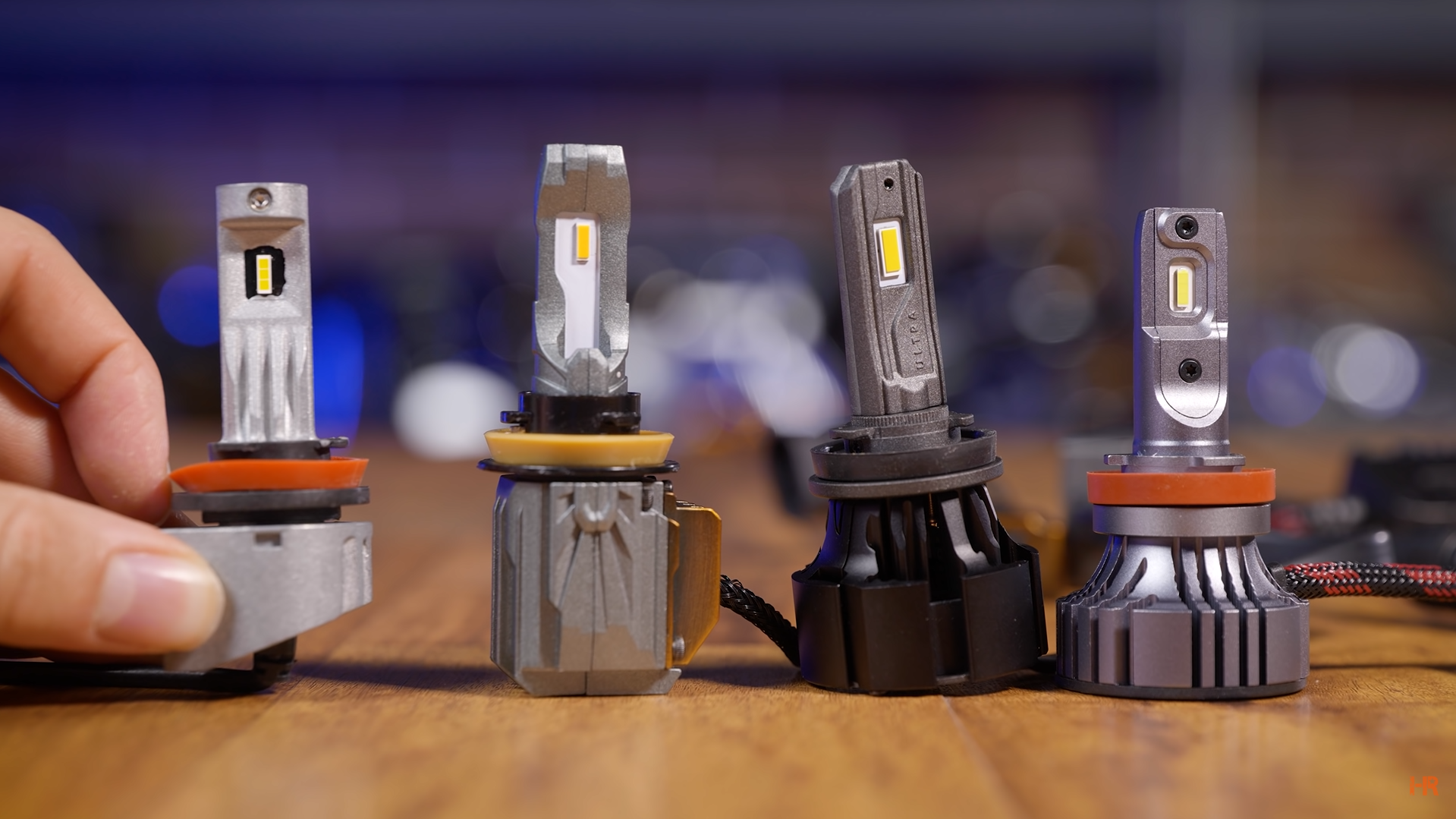 Yellow Light Overview
Before getting into the testing, we would like to touch a bit on how color temperature works. A lot of people have this idea that a yellow or amber fog light will cut through the fog and other inclement weather, helping you see better.
You can get an amber color out of a halogen or low-pressure sodium light. Those lights that are usually on a car from the factory or ones that illuminate tunnels and highways use sodium lights that create a pure yellow or amber light. In other words, these are single-wavelength color lights. These will generate between 2000k and 3000k on the color temperature spectrum.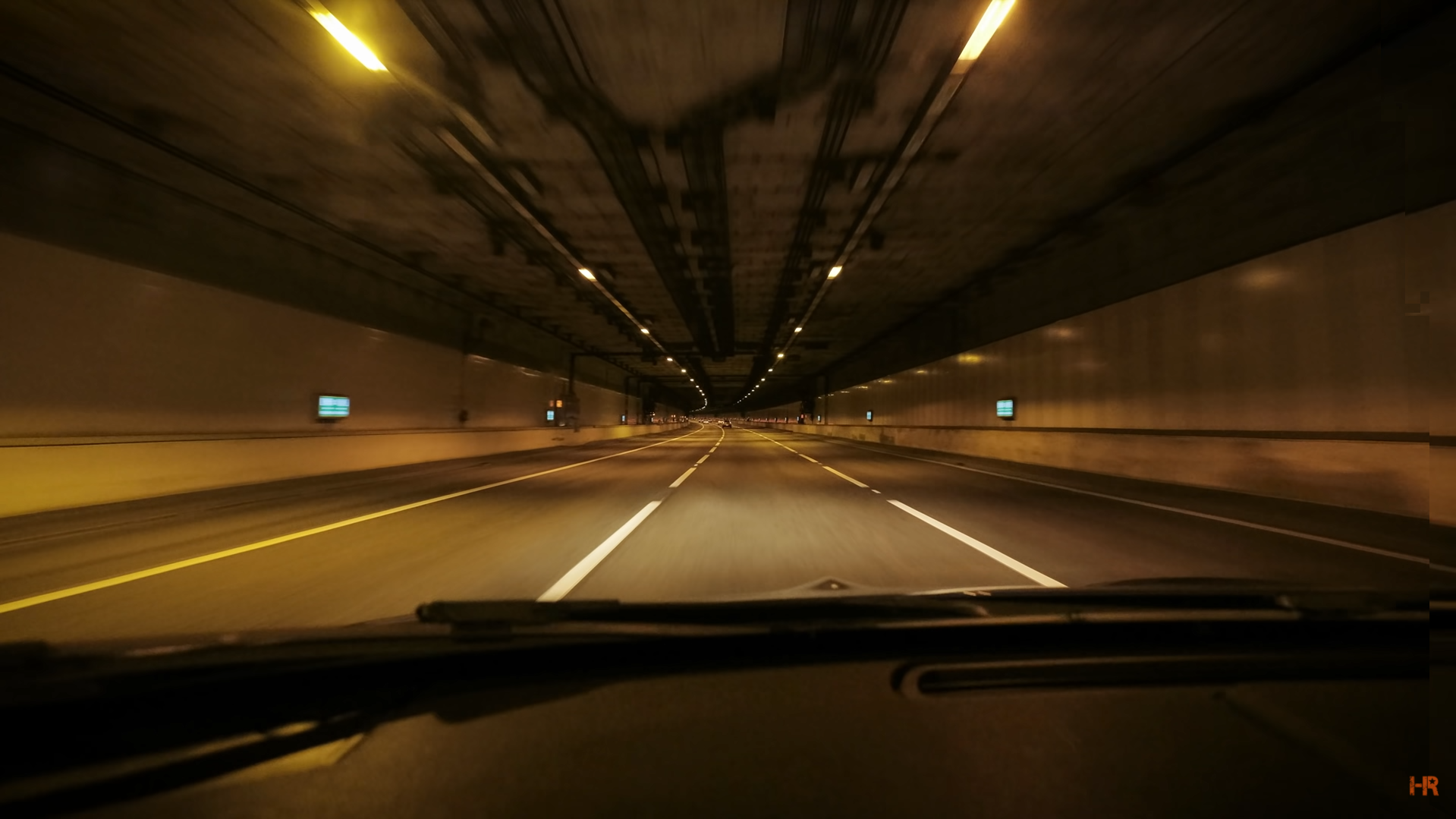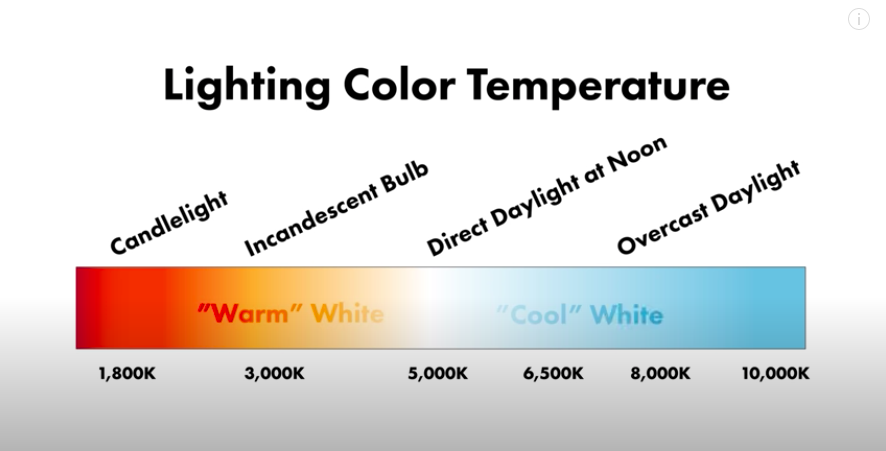 With an LED light, you are getting a mix of colors to generate that yellow, amber, or other colors. For yellow-colored lights, it will most often be a mix of red and green. For added measure, most LED bulbs will add a phosphor-coated filter over the chip. This will affect the richness of the color.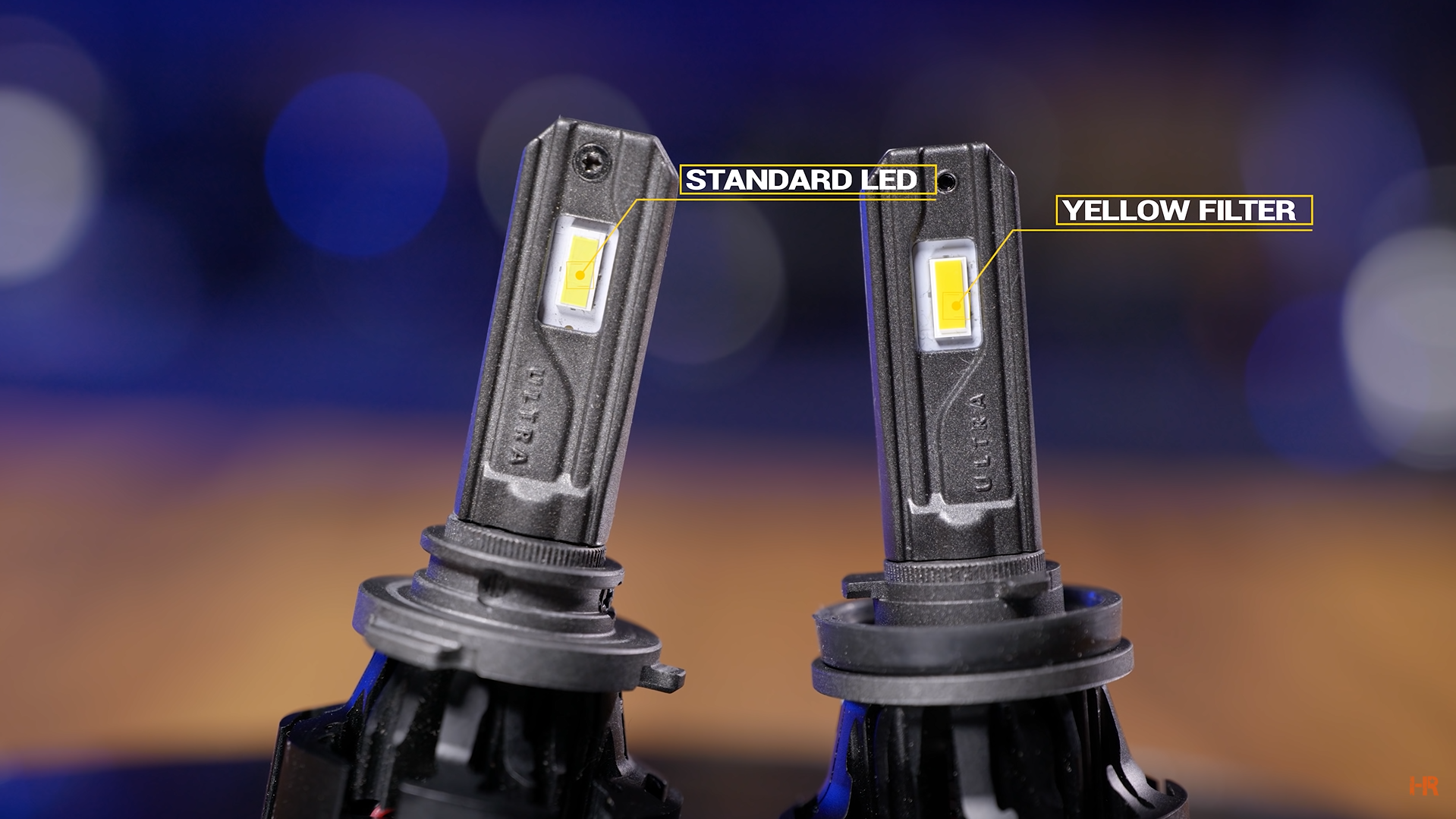 About how these two light types work in the fog, the single-wavelength sodium lights will cut through particles in the air easily since it is not as susceptible to being reflected. However, with an LED light it will depend on your perception of the light.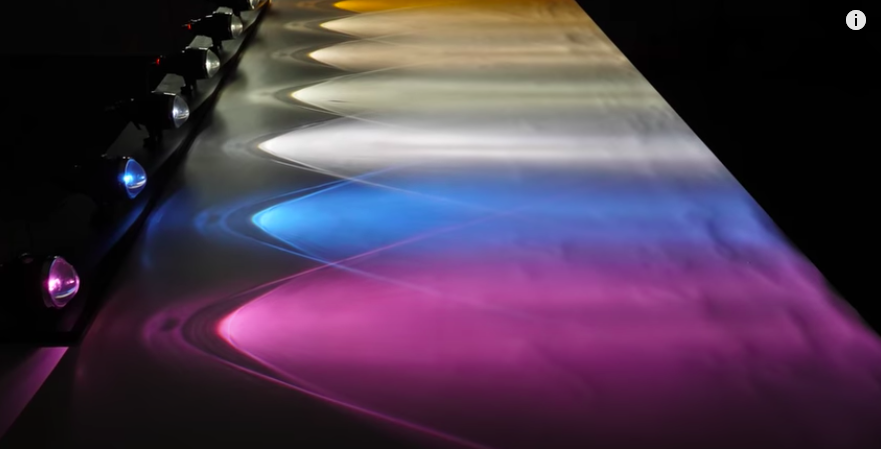 The yellow LED light bulbs will not be as bright as the more standard white-light ones, but you will get a bit more visibility in inclement conditions.
THE TEST
If you have seen our videos before or are a fan of the blog, you will know how we do our tests. For those of you who are unacquainted, what we do is place our light source 25 feet away from a wall and measure the brightness level of the light in Lux.
Our Lux ratings are really only meant to give you an idea of how bright they are. To get the best idea of how these will perform in the real world, keep an eye out for the percentage difference between the tested bulb and the OEM bulb.
Halogen OEM
We will be using the halogen bulb as our benchmark on what to compare the other LED bulbs to. Its beam pattern is usable for the OEM market and is nothing to write home about. The OEM bulb comes in at 110 max. Lux.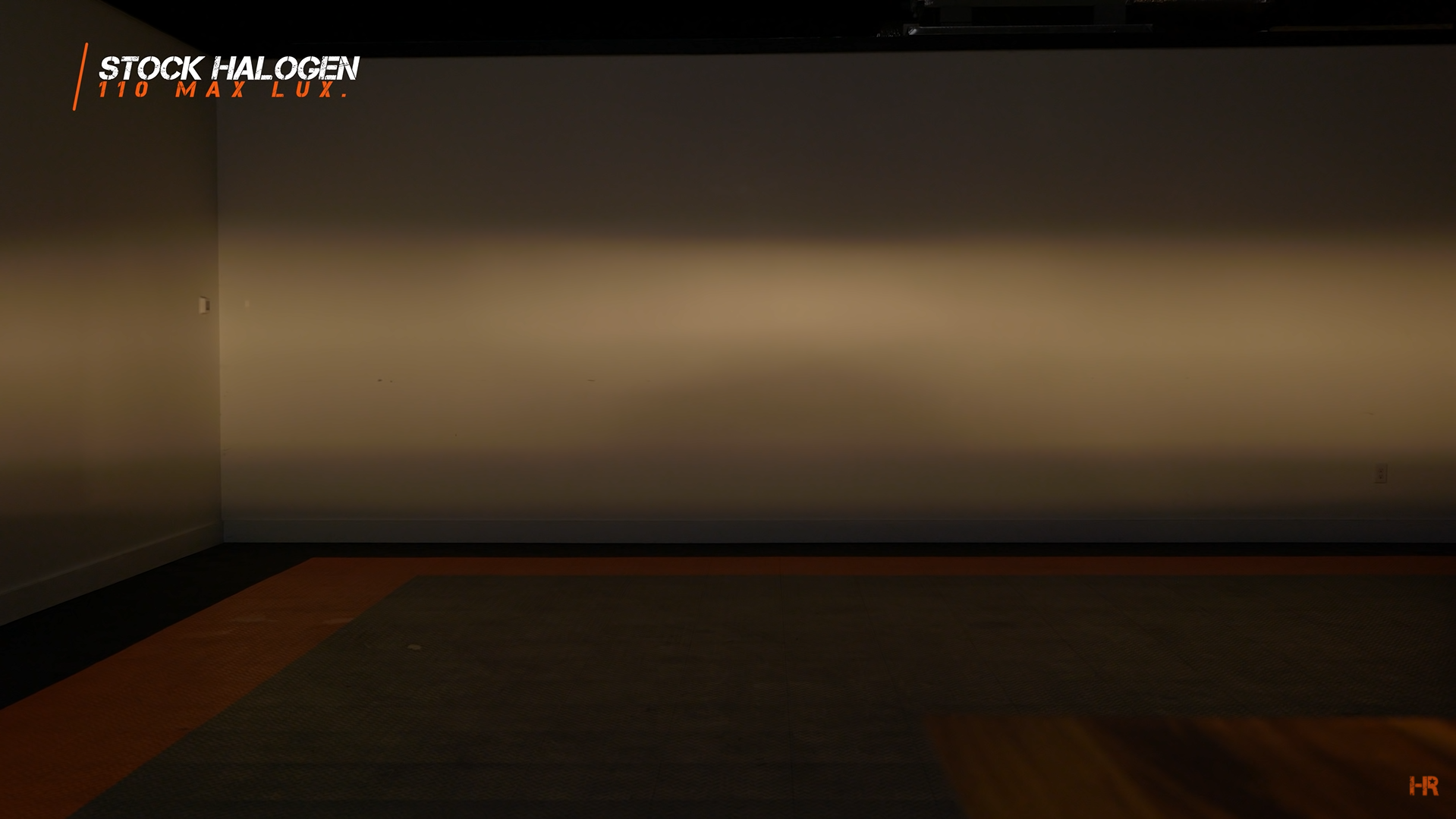 ---
Diode Dynamics SLF Yellow LED Fog Light
The SLF is Diode Dynamics' basic fog light bulb. It puts out the same amount of Lux as the stock bulb (110 max. Lux). The only difference is that the color of the beam is more yellow than amber.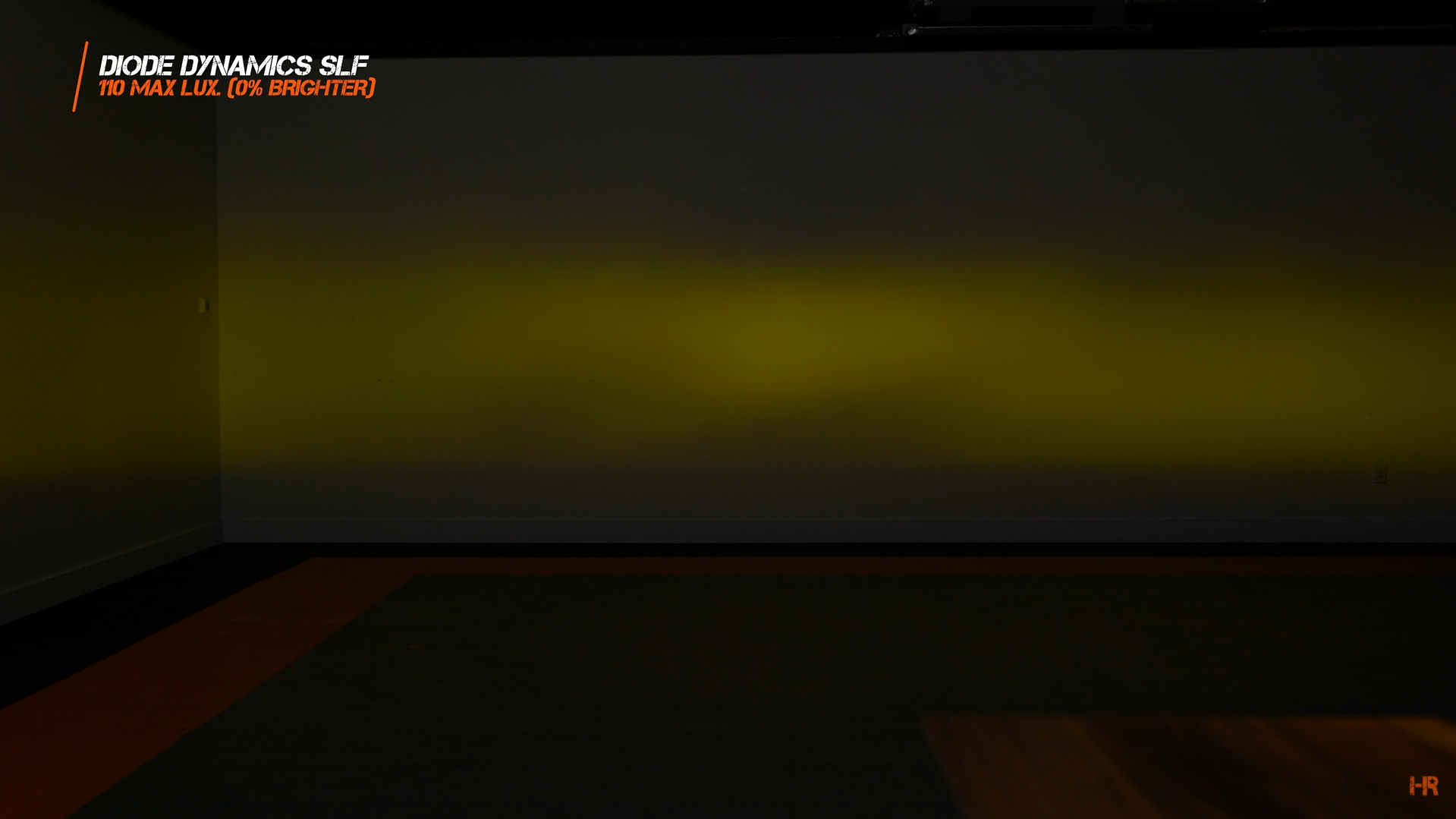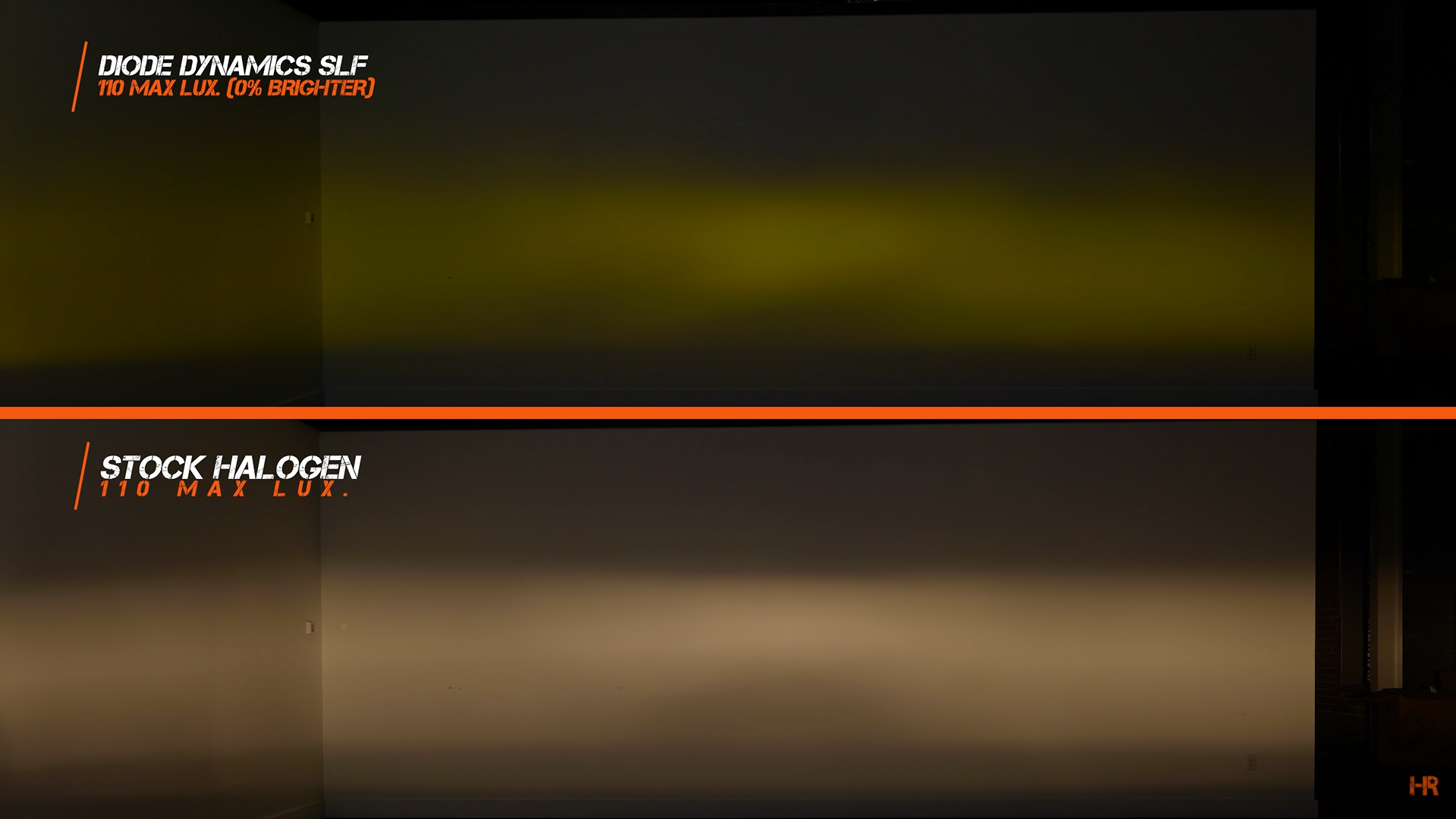 ---
Morimoto 2Stroke 3.0
While the Morimoto 2Stroke 3.0 does not have a huge increase over stock for the brightness level, only an 18 percent increase (130 max. Lux), it does have a more linear increase in light output. Morimoto wanted to maintain the shape of the beam pattern rather than create just a cannon of light. In doing so, they have a stronger beam for cutting through inclement conditions.
You do not want your fog lights to overpower your headlights. If you do so, the brightness of the fog lights will interfere with your headlights.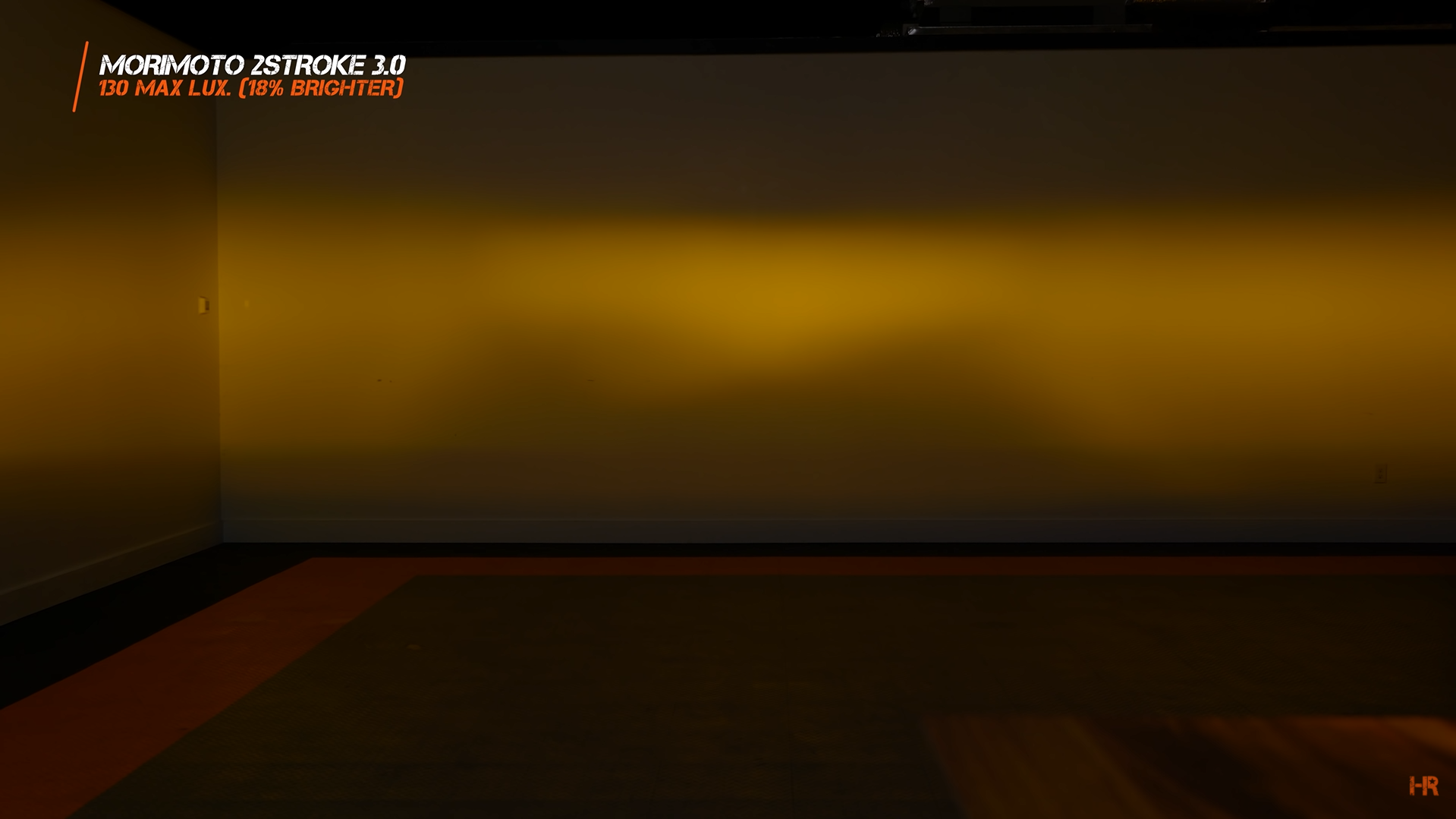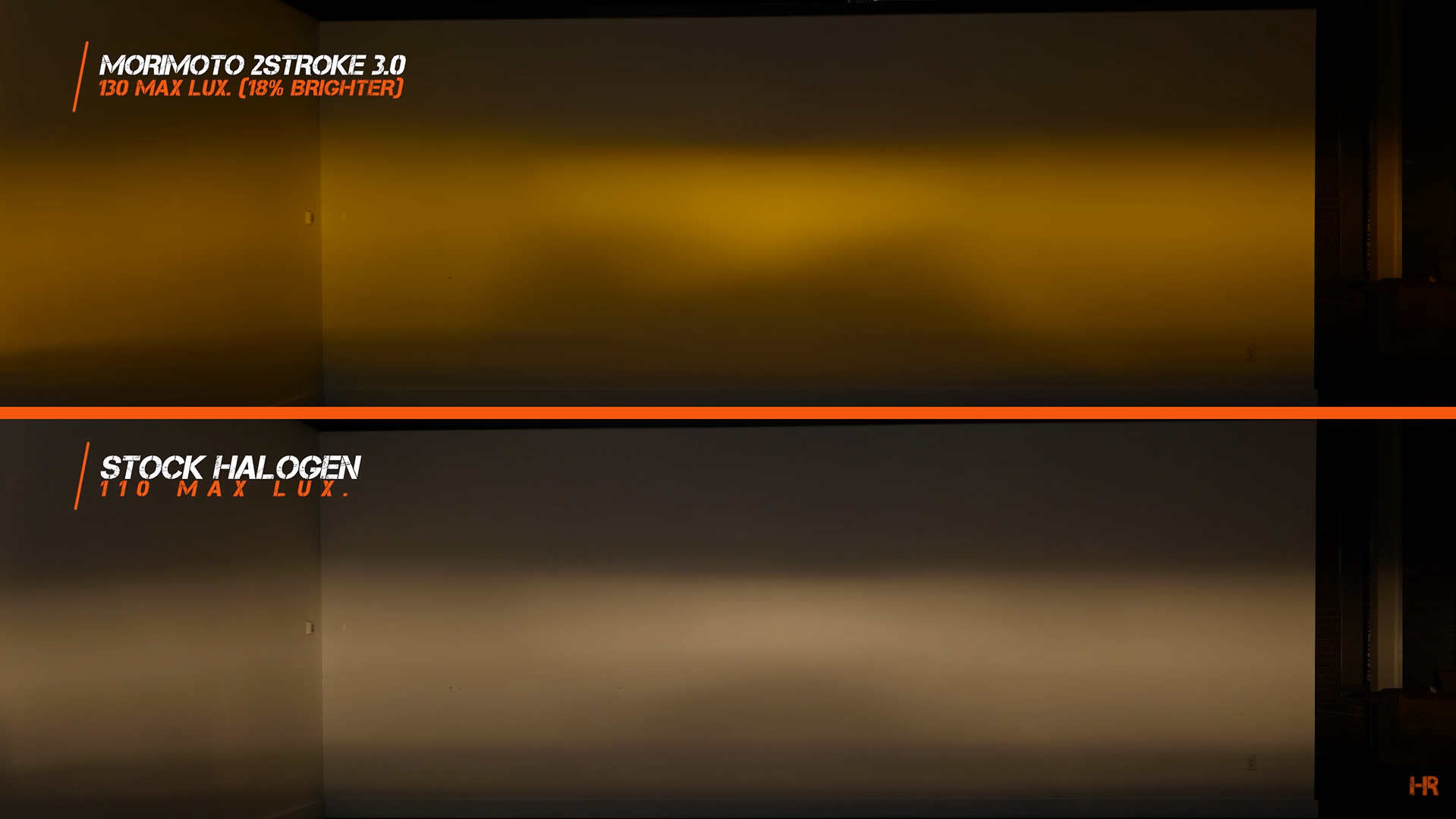 ---
S-V.4 Yellow Chipped LED Fog Light Bulb
If you really want some brighter fog lights than the Diode Dynamics and Morimoto offerings, we have the yellow S-V4 LED bulb that comes in at 280 max Lux. (154 percent brighter than stock). This is our brightest bulb in the test.
Keep in mind that bulb brightness is also dependent on the housing you place them in. Nevertheless, S-V.4's yellow LED bulb is a great option with a very crisp, yellow color to its beam.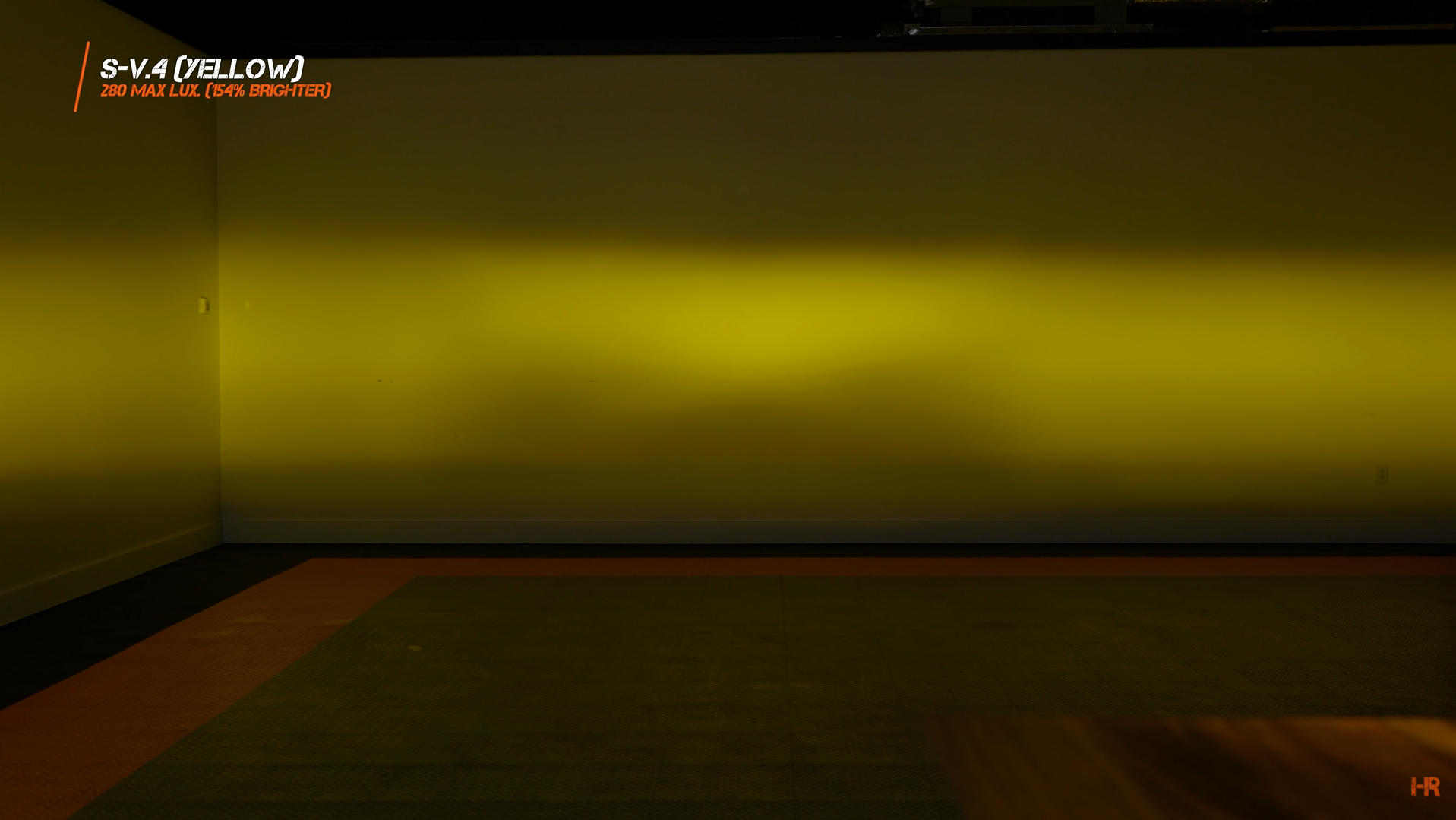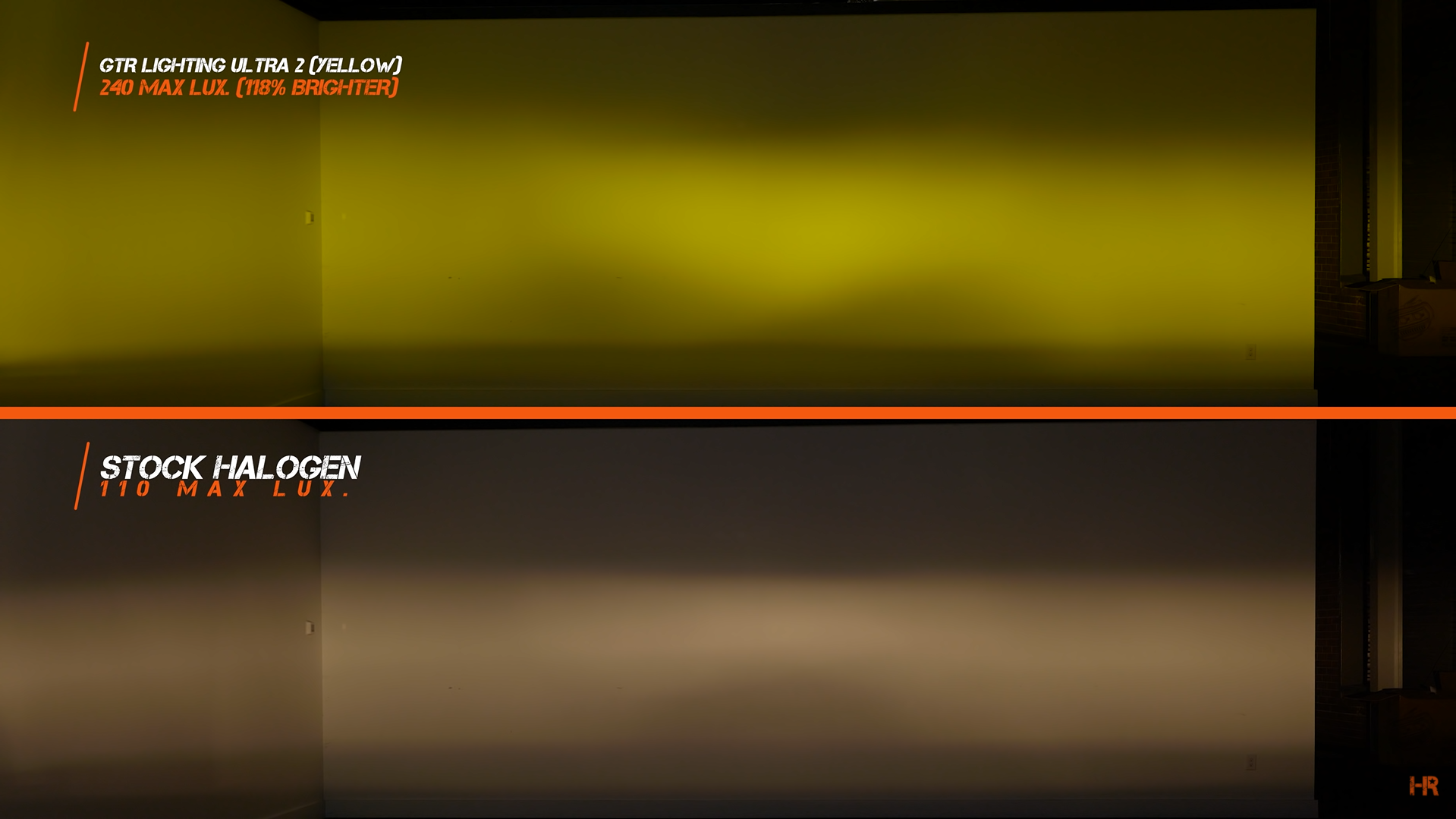 ---
GTR Lighting Ultra 2.0 (Yellow)
This bulb is new to GTR Lighting, as it is the first Ultra series bulb to come in a yellow option.
Rated at 240 max. Lux, this light is 118% brighter than the stock halogen and almost as bright as the S-V.4 we just showed you. Due to the specific LED chip being used here, the beam pattern height is higher than on other LED fog lights.
Something to consider when deciding which fog light LED bulb you choose for your fog lights.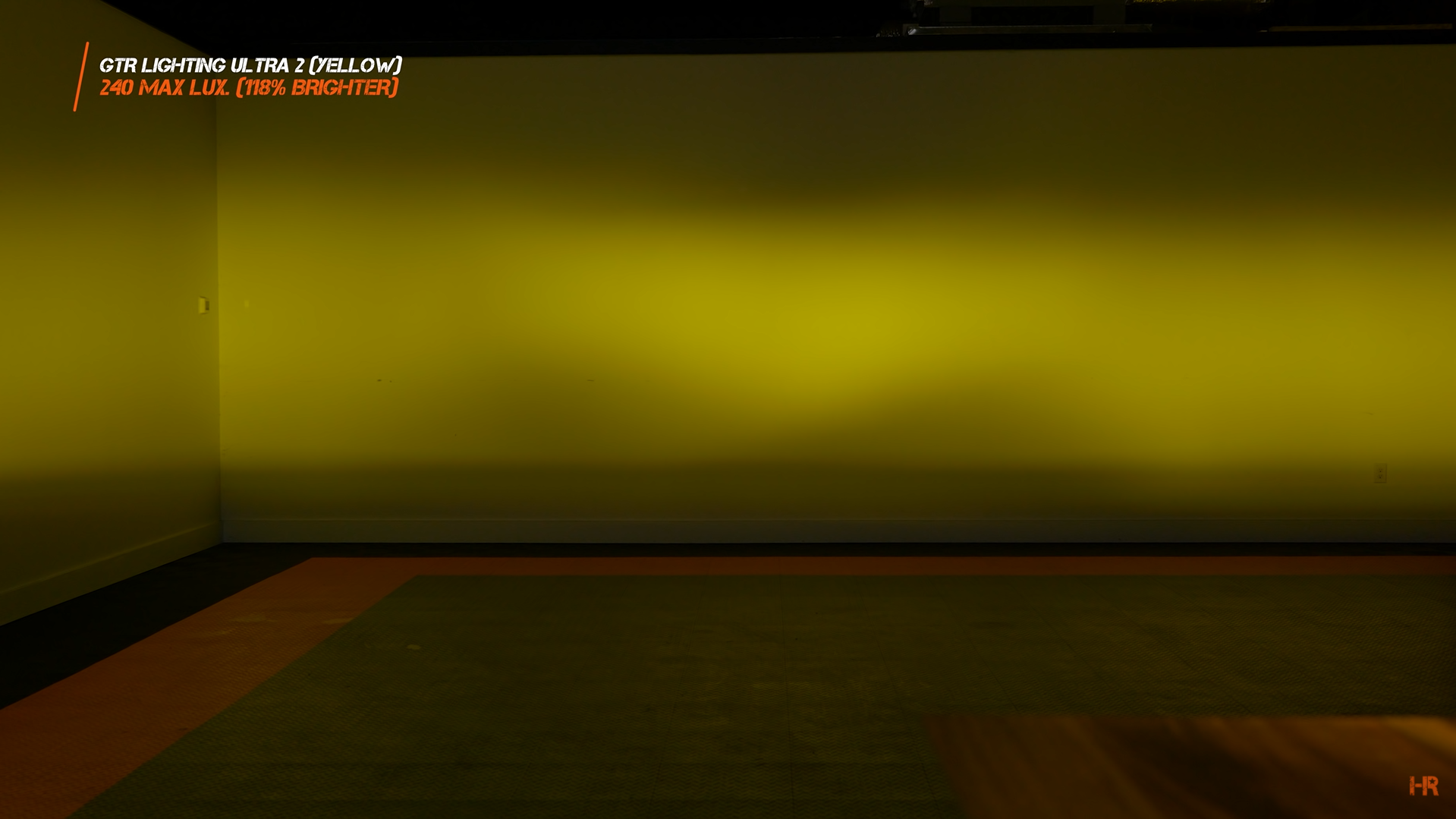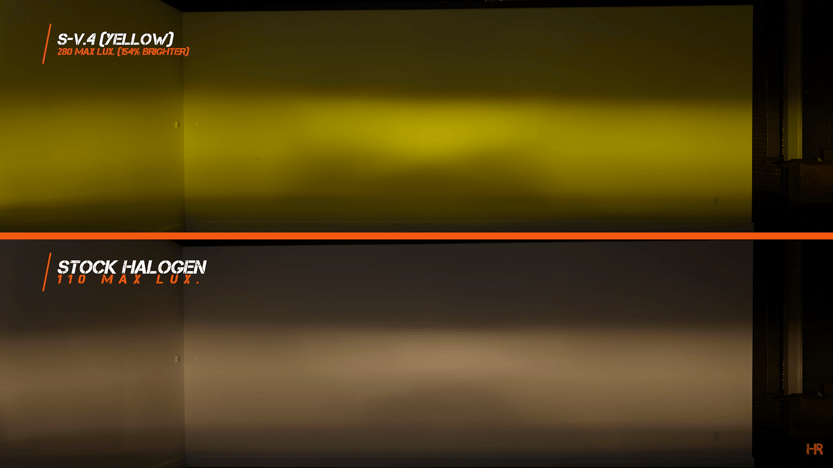 ---
GTR Lighting Ultra 2.0 (White)
For comparison's sake, we also put up the white version of the Ultra 2.0. You can clearly see the difference in output, a max. Lux of 320 (191 percent brighter than stock). Pay attention to the weight and overall strength of the beam pattern. These two aspects of fog lights are important to consider when purchasing bulbs for that application.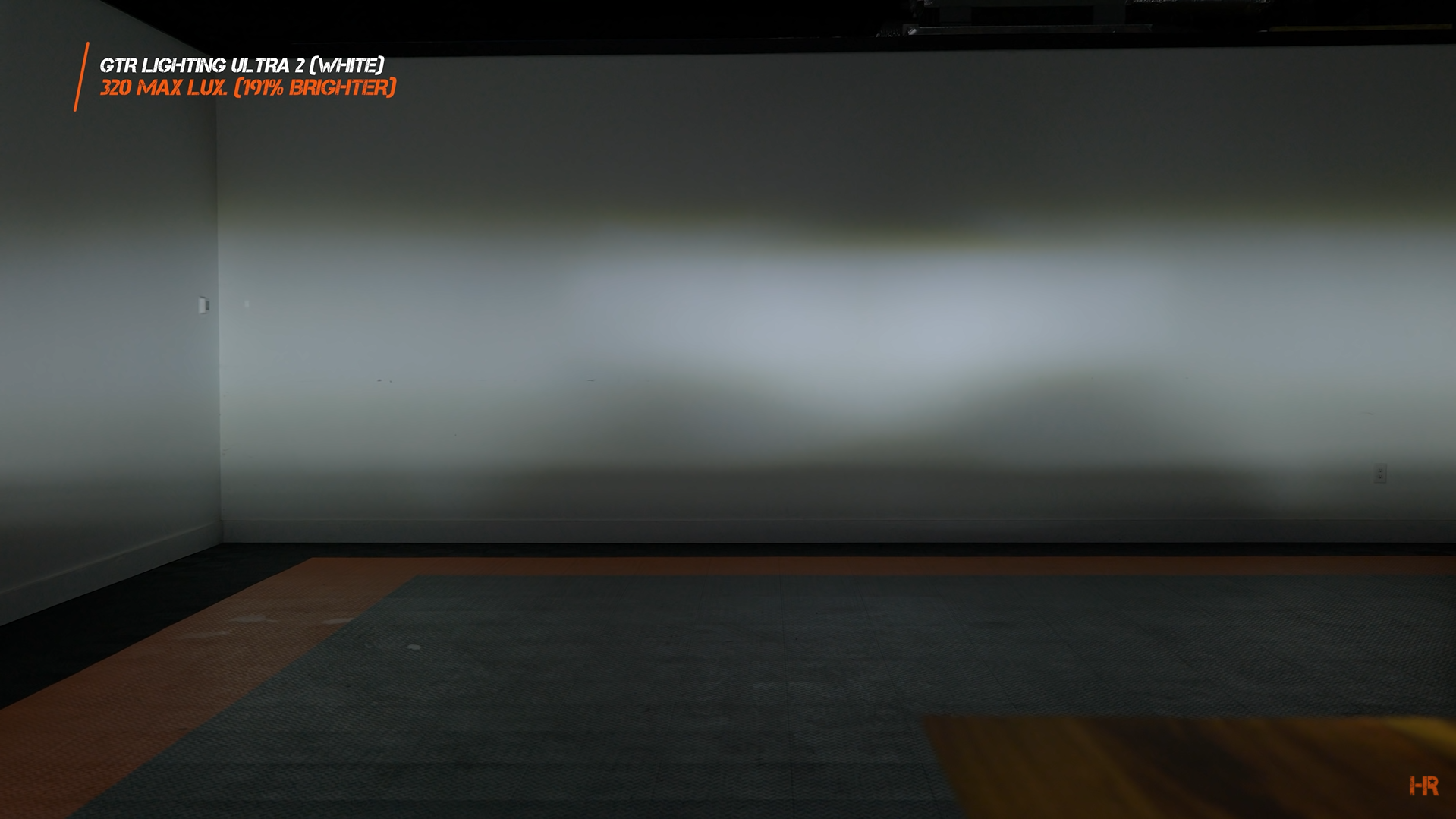 ---
COMPARISON
To give you a better idea of how the color of these lights compare, here they are all stacked on top of one another. The 2Stroke gives off a color that is a little closer to the amber of a halogen bulb, but the rest have a solid yellow color.
Regardless of what you go with, choosing any quality LED bulb will get you solid performance when it comes to driving in poor conditions. So, most of it comes down to your personal preference.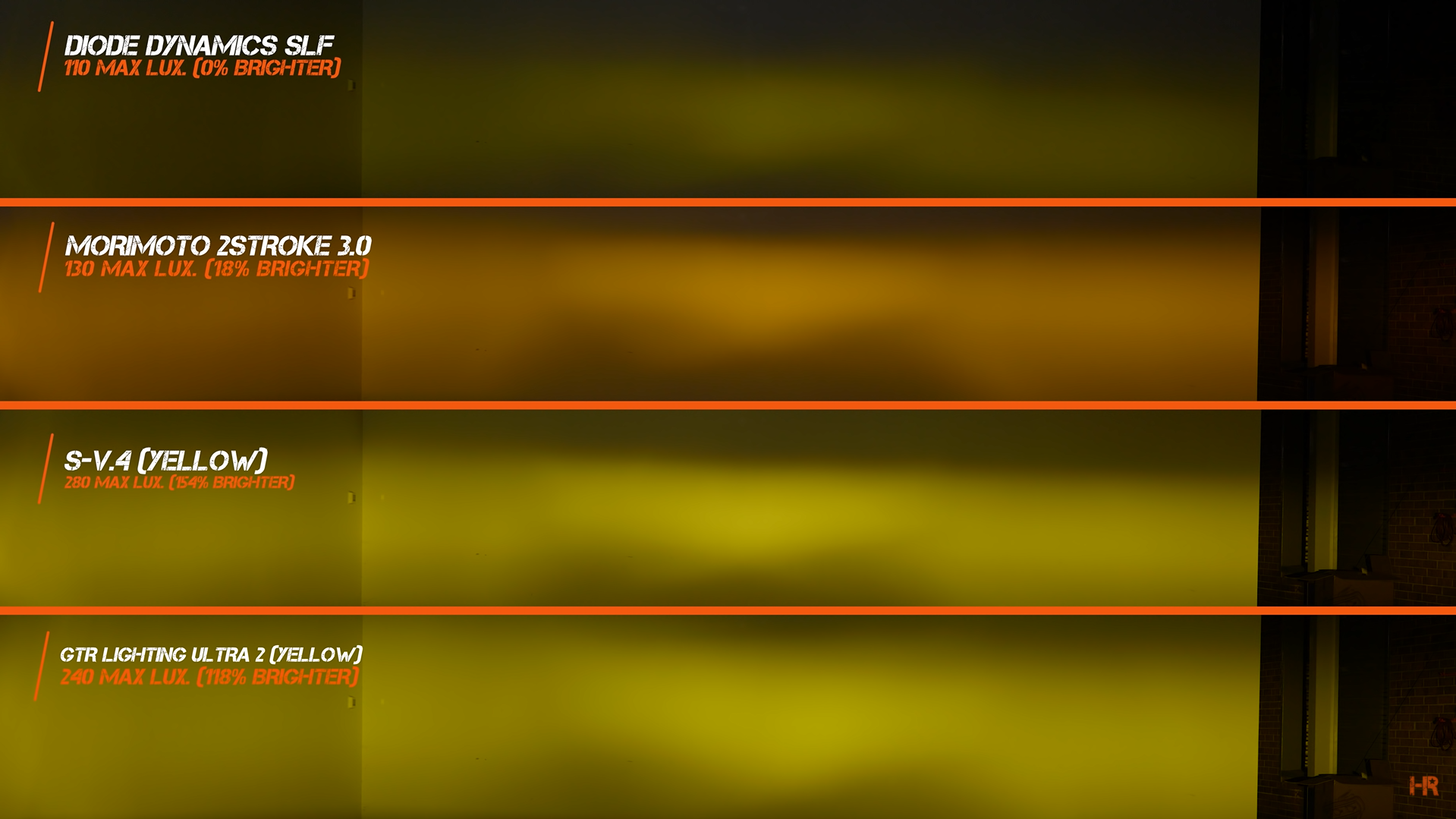 If none of these excellent LED bulbs scratched your itch, be sure to check out the wide range of LED bulbs we have for sale on our website, HeadlightRevolution.com.
---
Check out our video below covering all the bulbs we discussed and how they compare to one another. While you are there, do not forget to like and subscribe to our channel for the latest lighting upgrades for your vehicle.
Have any questions about any products we mentioned? Contact us today, and our customer support team will be happy to help.