The Morimoto LF508 XB LED headlights for the 2020+ Ford Superduty (F250, F350, F450, F450) were just released and they don't list compatibility for trucks that come with the original LED projector headlights from Ford. The new Superduty has 2 headlight options, and the new Morimoto headlights are only compatible on trucks equipped with the OEM halogen reflector (old style) headlights. That's a bummer, but luckily we figured out a way to force them to work! It's not perfect, but it works, and they are WAY BRIGHTER than the original Ford LED headlights.
We're doing this install on a 2021 Ford F450 LIMITED and it would be the same with a Platinum or other sub-model that has OEM LED Ford headlights + the factory upfitter switches. Let's hack this truck!
If you want to see how much brighter the Morimoto XB LED headlights are than the Ford OEM LED headlights, click here.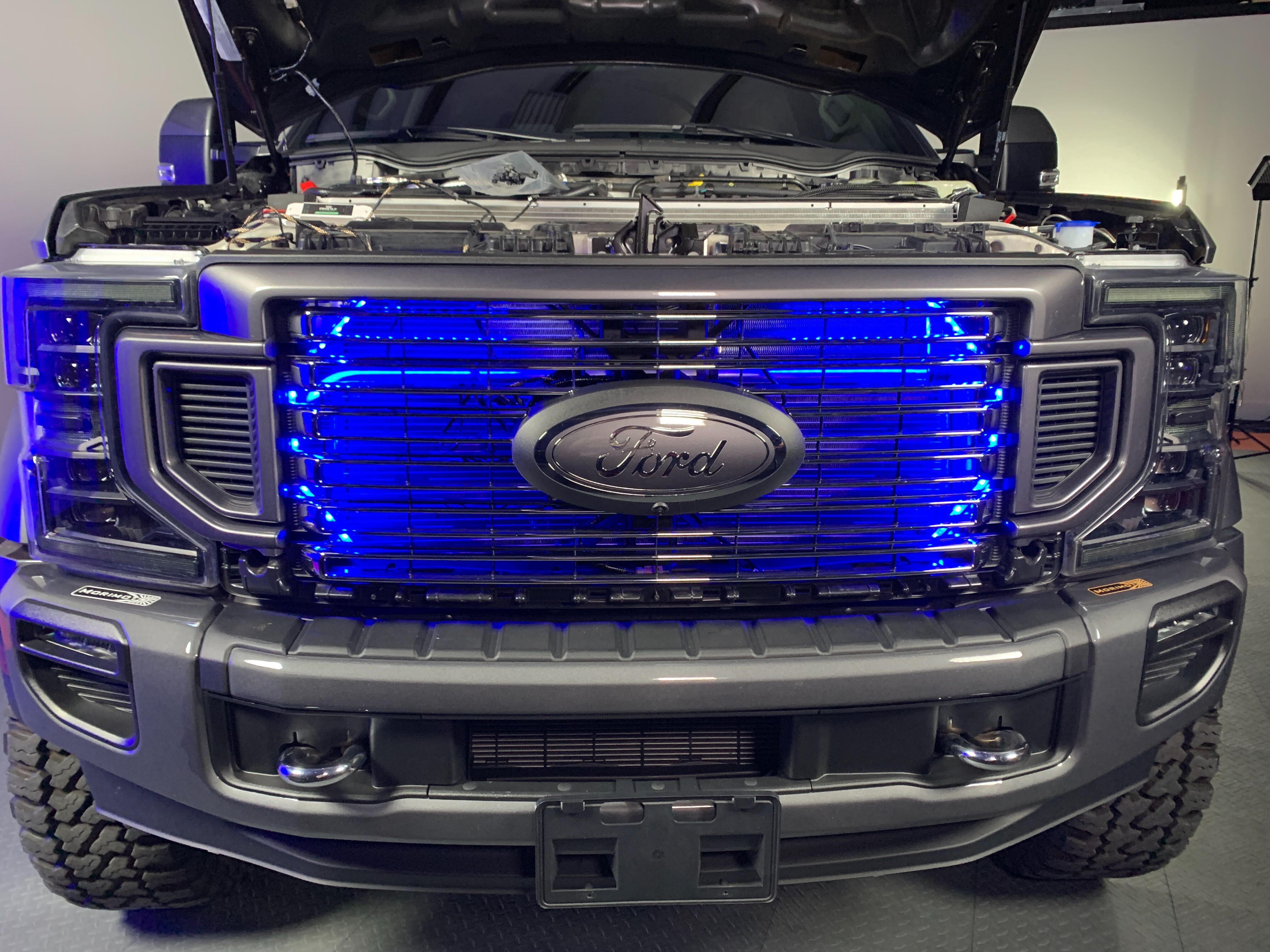 1. Here's a look at the wiring that comes off the Morimoto XB LED Headlights, part number LF508. This is where we will be modifying things to get the high beam to work. You see the black wire coming coming down the middle of the picture? We tapped into the high beam wire on that connector and this black wire is going to be run up to the + for one of the upfitter switches: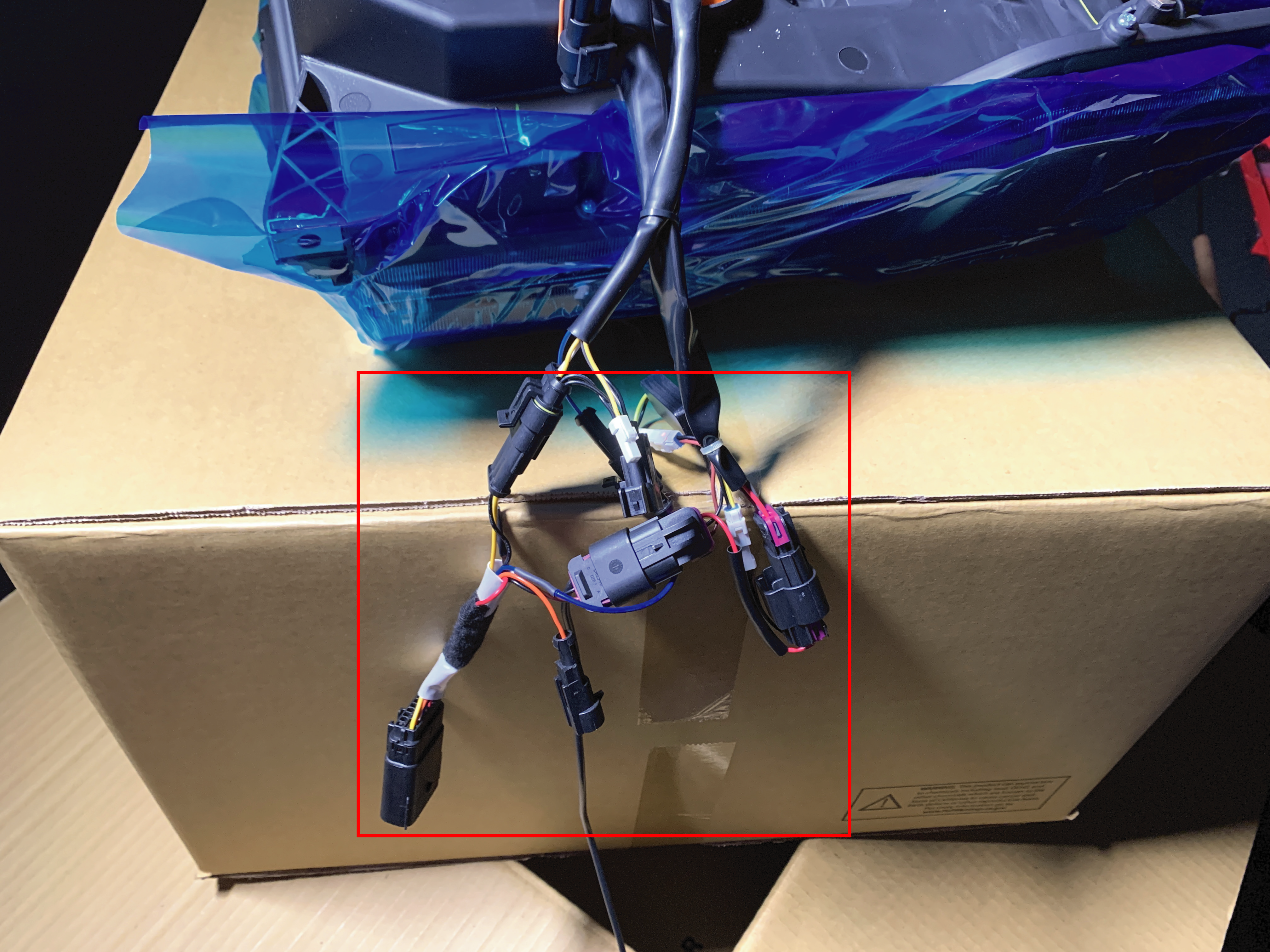 2. This shows where the Morimoto XB LF508 headlights plug into your factory Ford wiring: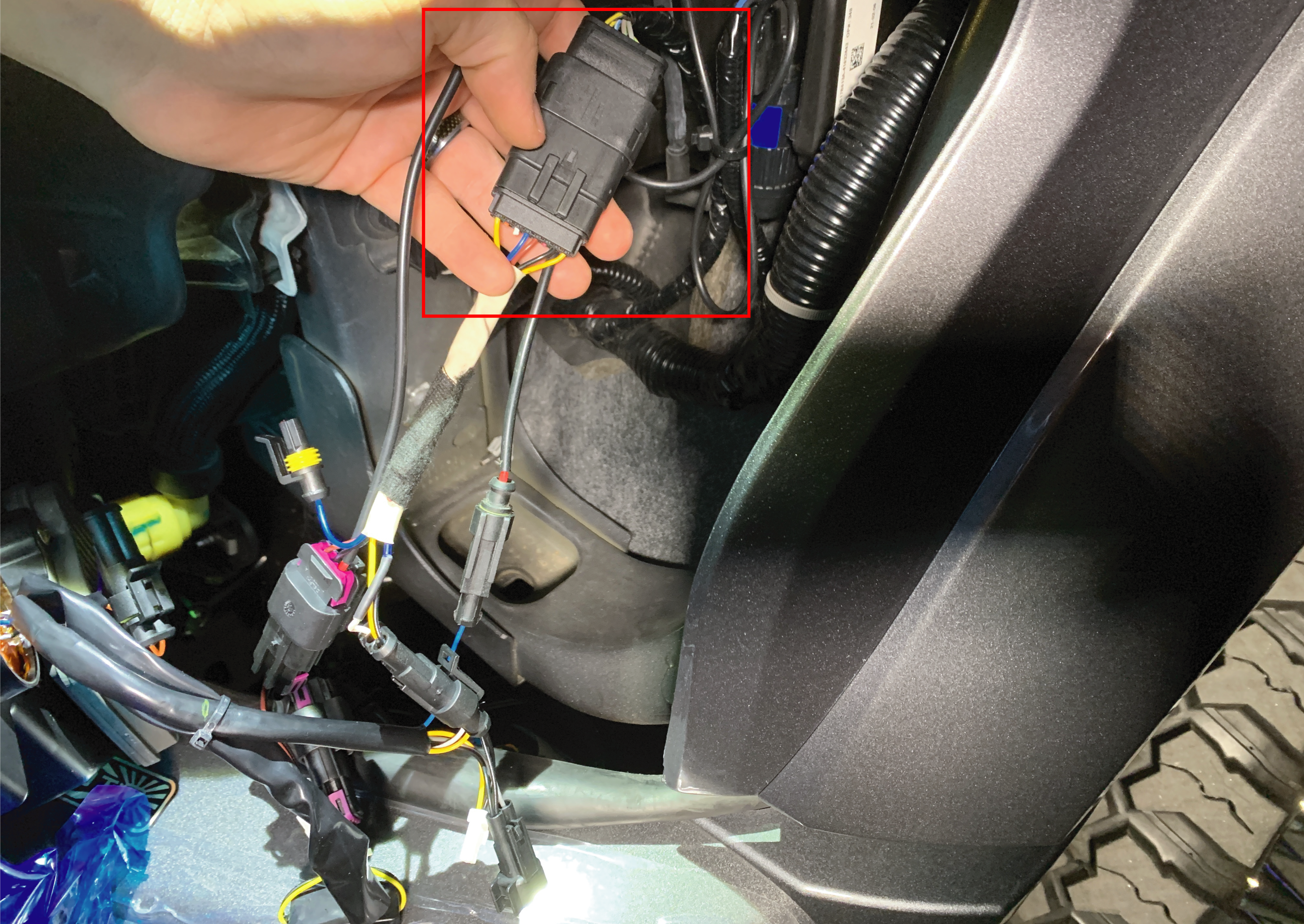 3. Run your new custom high beam wiring under and behind the radiator support, and up towards the passenger side of the truck where the upfitter switches connections lie: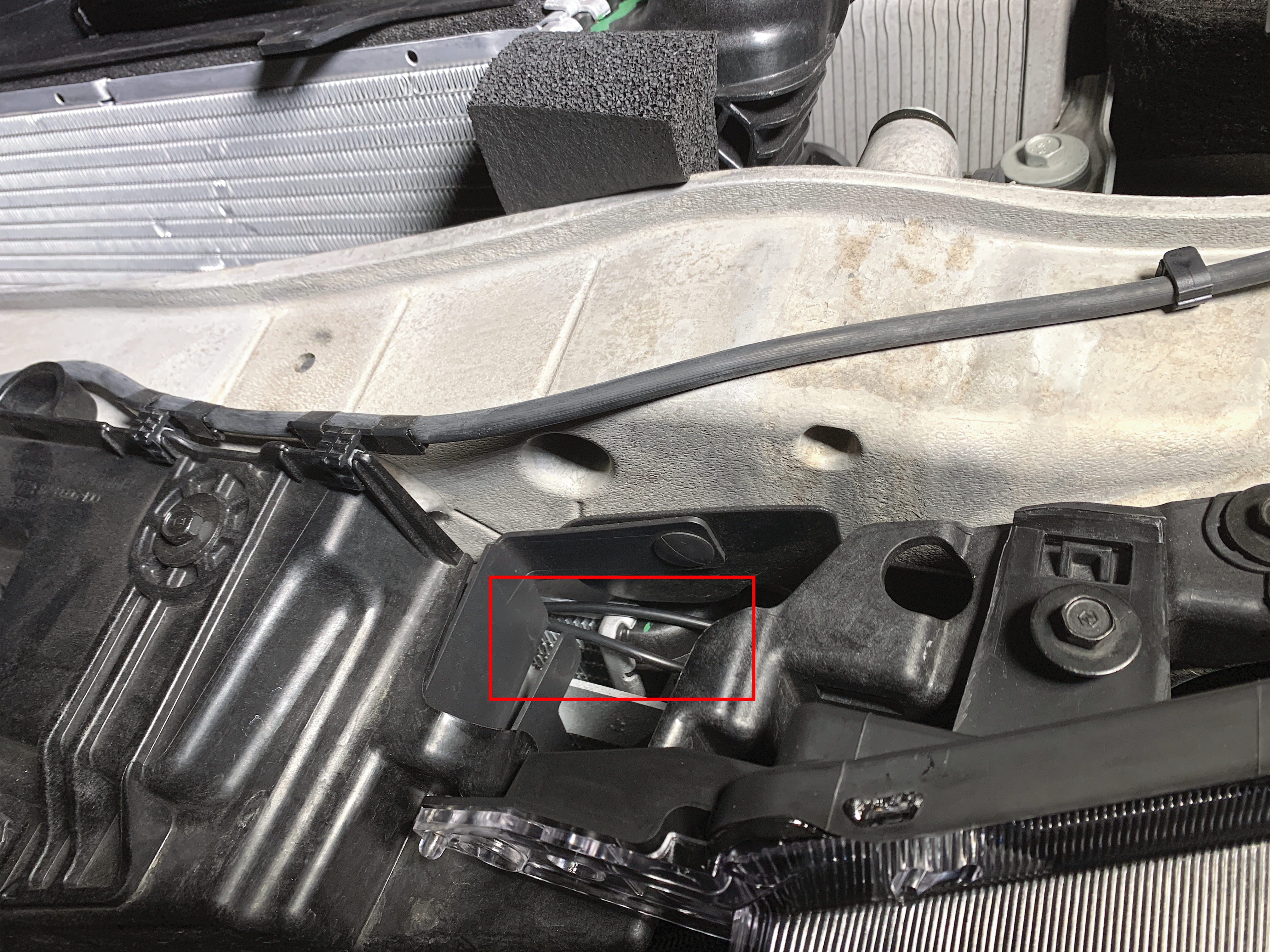 4. When you get up to the upfitter switch wiring, find the wire that is powered off of the upfitter switch inside the truck closest to the drivers side of the vehicle. That's called switch 1, and that's what you want to run the high beam. On this 2021 Limited truck it was the green wire with orange stripe. It may be different on your truck, so do your own testing. After making a secure connection, and insulating it so it will not short out, your #1 upfitter switch should power your high beam.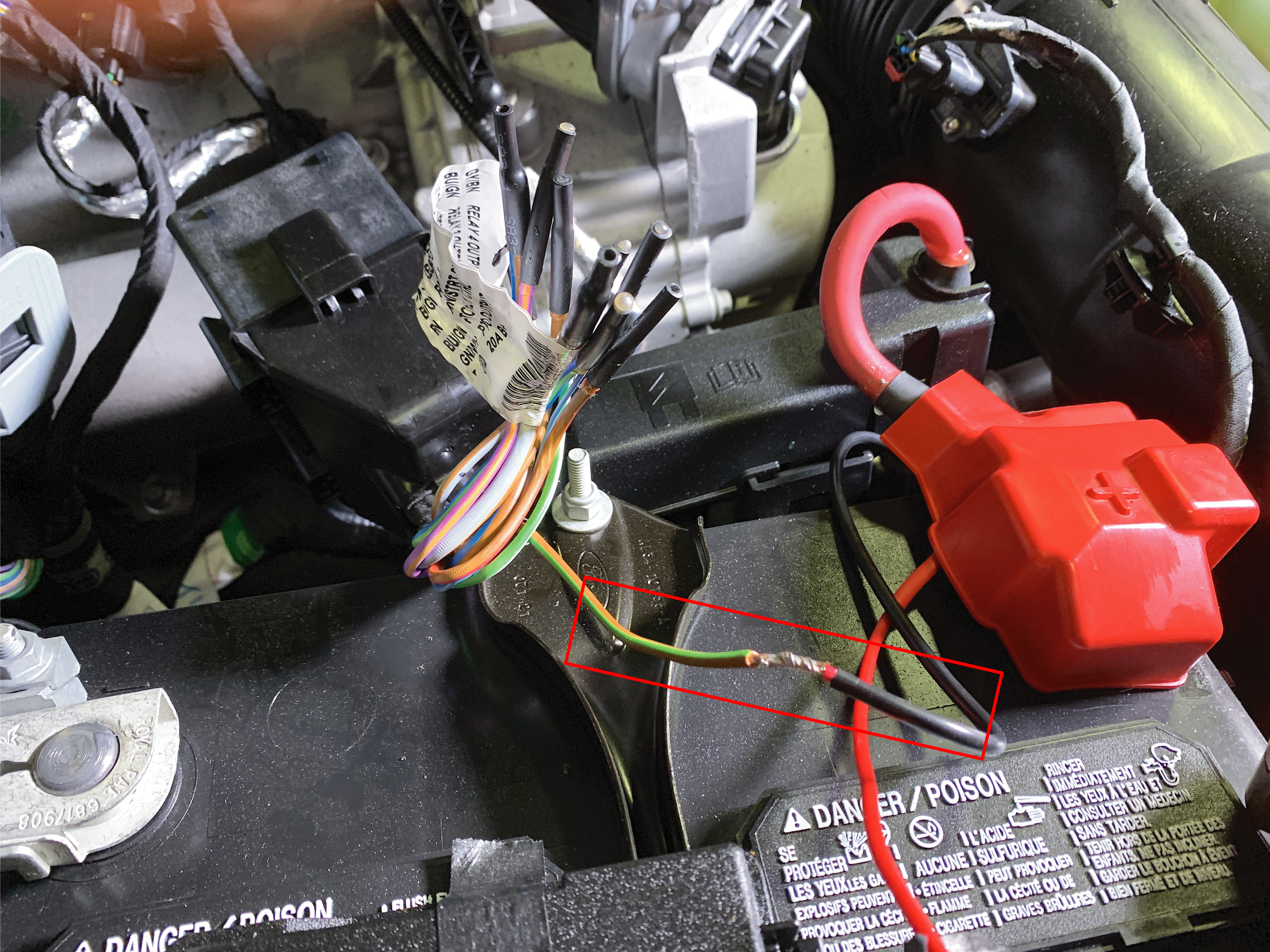 To see how to do the full headlight install, watch this video: