Are you looking to add a touch of personality and visibility to your vehicle? Look no further than the Morimoto Rock Light Kit. This kit is the ultimate solution for those seeking to enhance the look and safety of their trucks, SUVs, and even cars.
Why Choose Morimoto Rock Light Kit?
Rock On with Superior Performance
Morimoto is known for delivering performance, intensity, and reliability that customers have come to expect. Our rock light system is designed and engineered for the most popular trucks and SUVs in the USA. It includes everything needed to complete the install, eliminating the guesswork that plagues many big brand rock light kits on the market today.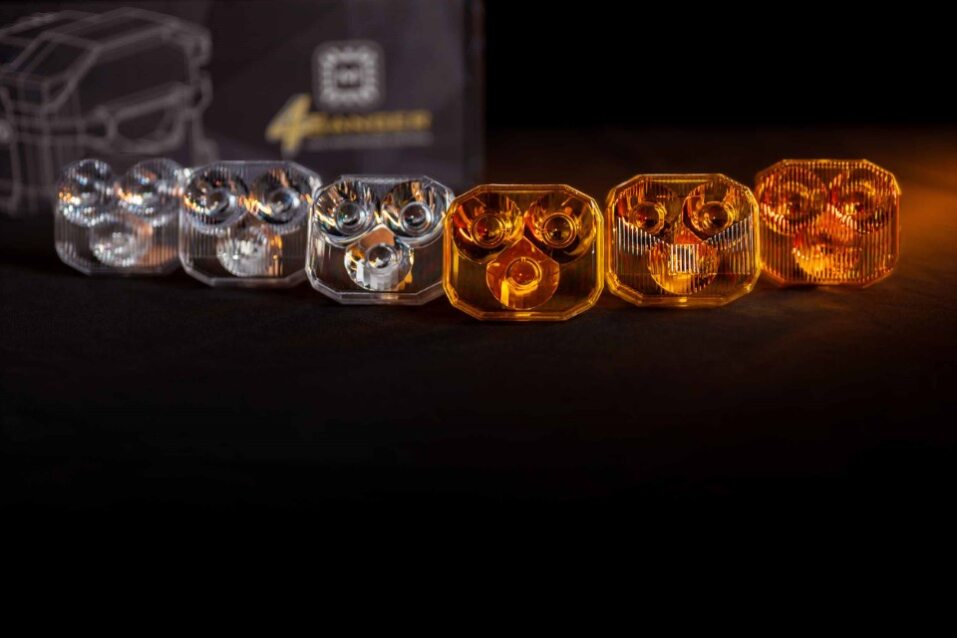 Unmatched Brightness
Our proprietary rock lights are designed to maximize intensity for well-lit trails and city streets alike. Each puck uses 6x 3W RGB LEDs projecting through a high clarity polycarbonate lens. Whether you're off-roading or cruising down the highway, you can easily see and be seen with a virtually infinite variety of colors.
RGB Bluetooth Controller
Manage the zones, colors, effects, presets, and save favorites from the Morimoto XBT Color Control app, compatible with the latest Android and iOS phones. The RGBW-capable controller has an extra output channel (unused by the rock light kits) which allows you to add and control an additional set of RGB or RGBW lights from the same app. Plus, its mounting bracket is made out of carbon fiber. Because why not?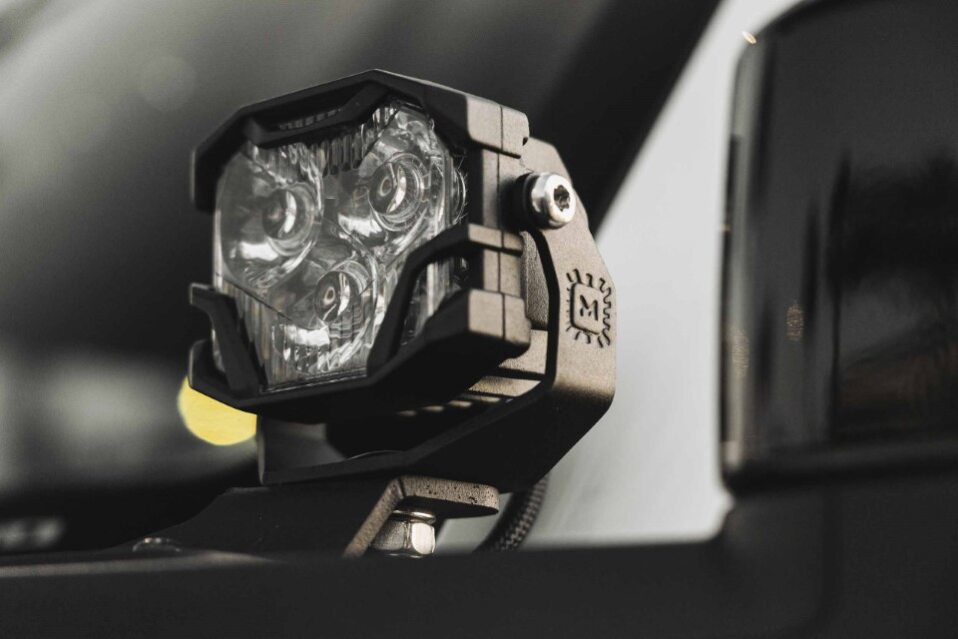 Easy Installation
We've integrated two different mounting options for an easy install. The shell has integrated mounting points on each side if you have a hard surface to screw into. Each kit also includes rubberized magnetic mounts that are easily strong enough to make for a reliable no-drill installation. Each magnet is rated for an 8kg load, which is approximately 40 times more than the weight of each rock light.
Plug n Play
The kit comes complete with a wire harness to control the system. Controlled by an in-cabin push button switch, the harness will pull 12V from any position inside the fuse box, and includes all splitters and extensions to neatly route the wiring to each corner of your vehicle.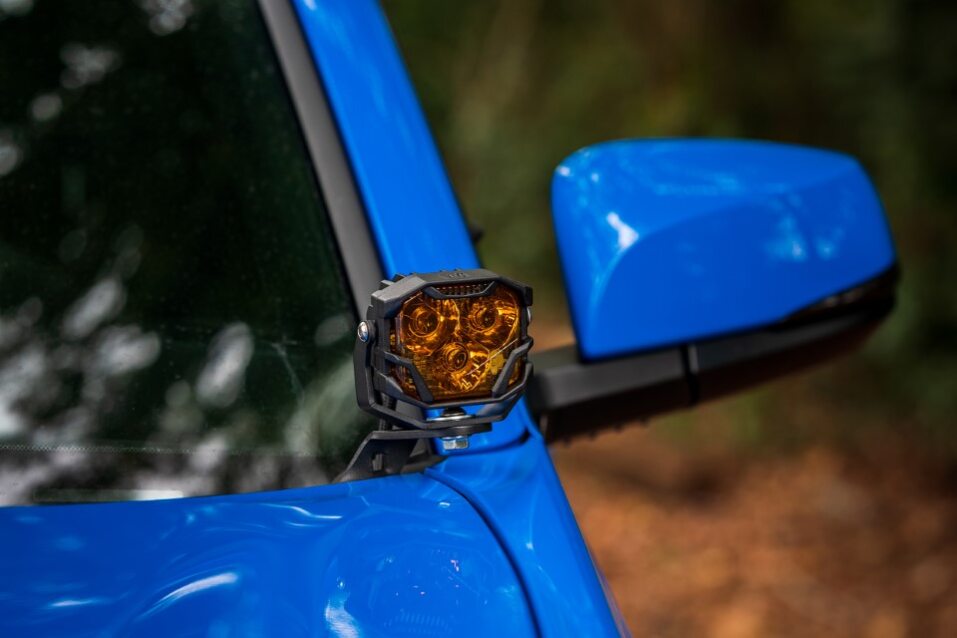 Bash Proof
Backed with a lifetime limited warranty, the Morimoto Rock Light system is built to last. The beefy diecast housings have been powder-coated with the same finish as our Banger off-road LED pods, and the 2mm thick lens is molded from Makrolon Polycarbonate, known for its strength in tough automotive applications.
What's Included?
When you purchase the Morimoto Rock Light Kit, you'll receive:
4x Morimoto V2 Color Changing Rock Lights

1x Morimoto XBT-V2 Bluetooth RGB Controller

Plug n Play Main Harness with In-Cabin push button

Mini and Micro Fuse Adapters for Fuse Box Harness

1x Over-molded two-way splitter

2x Over-molded Extension Cables

4x Screw-on 8kg Magnet mounts

Screws, Zip Ties, User-Guide

Limited Lifetime Warranty
Compatibility
These rock lights are perfect for:
Trucks, Jeeps, SUVs and Powersports

Cars too (because neon Underglow is so 2002)

Wheel Wells, Frame Rails, Engine Compartment, Interior Lighting

Electrical Systems: 09-18V

Bluetooth System: Works with latest iOS and Android smartphones




Morimoto 4Banger Replacement Lens Optics
Starting at $22
Why Wait?
The Morimoto Rock Light Kit is a no-brainer upgrade for your vehicle. They're incredibly bright, stylish, and durable. Plus, they're backed by a lifetime limited warranty and designed to comply with all standards. So why wait? Illuminate your ride with the Morimoto Rock Light Kit today and experience the difference for yourself!