How to Solve the High Beam Flicker from an LED Bulb on 2014-2021 Toyota 4Runner
If you have aftermarket LED bulbs in your 2014+ Toyota 4Runner, you may have experienced some flickering when you are off-roading. Unless you are hosting a rave for the woodland critters, the flickering gets annoying. Luckily for you, we have an easy fix for you.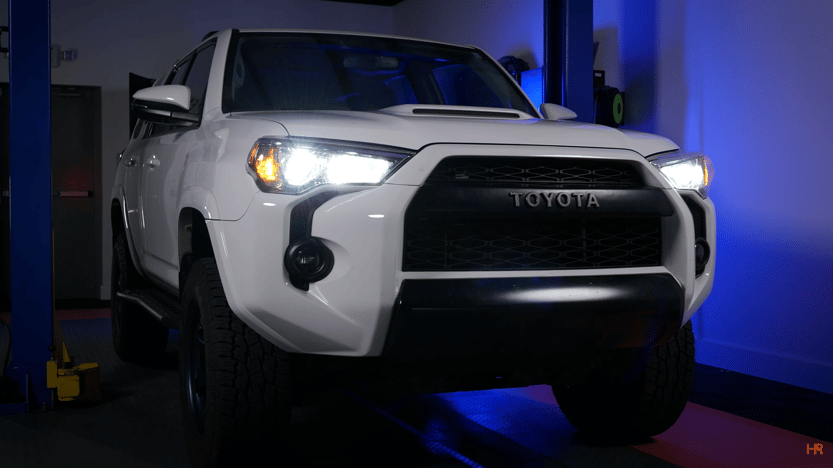 All that will be needed for this fix is a pair of needle-nose pliers and about 1 or 2 minutes of your time. This only applies to OEM housings and aftermarket LED bulbs. If you own a pair of Morimoto XB LED headlights, this fix is not for you. If you do this procedure on an XB LED, it may damage your headlights and their performance.
WHAT'S THE FIX?
The fix for this is super easy and straightforward. We always recommend having this type of work done by a trained professional so please be careful when doing these types of projects.
You will be disabling your Daytime Running Light (DRL) because the DRL causes your LED bulb to run at a lower voltage. With the OEM bulb, this is not an issue, but an aftermarket LED bulb requires far more voltage to run.
First, open your hood and go to your fuse box. Remove the fuse pictured below. If this is your first time removing this, it may be difficult to do.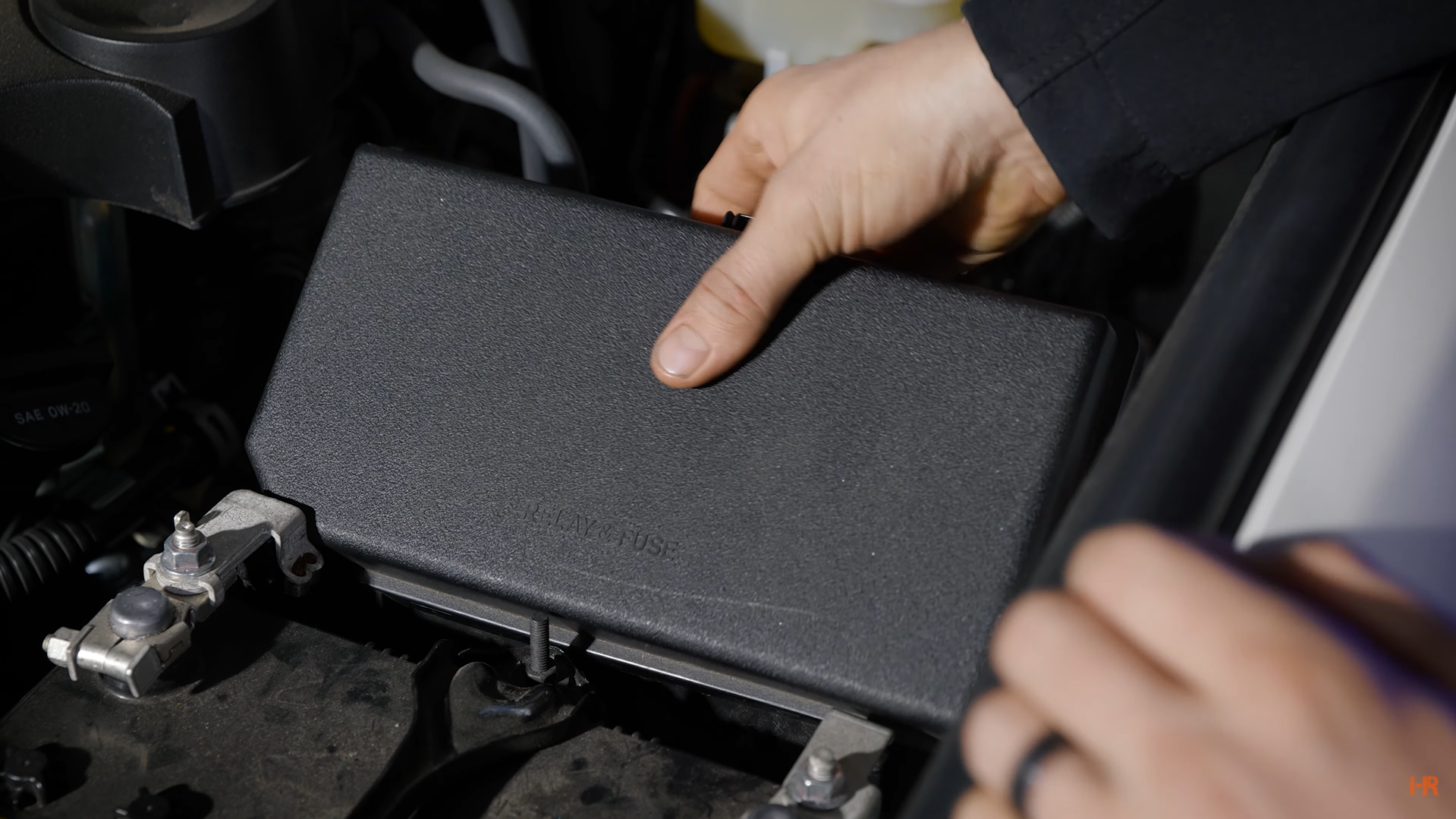 Once it is removed, look at the inside and locate the metal connector noted below. Bend it back so that it is no longer standing upright. This can be done with a set of needle-nose pliers or a screwdriver.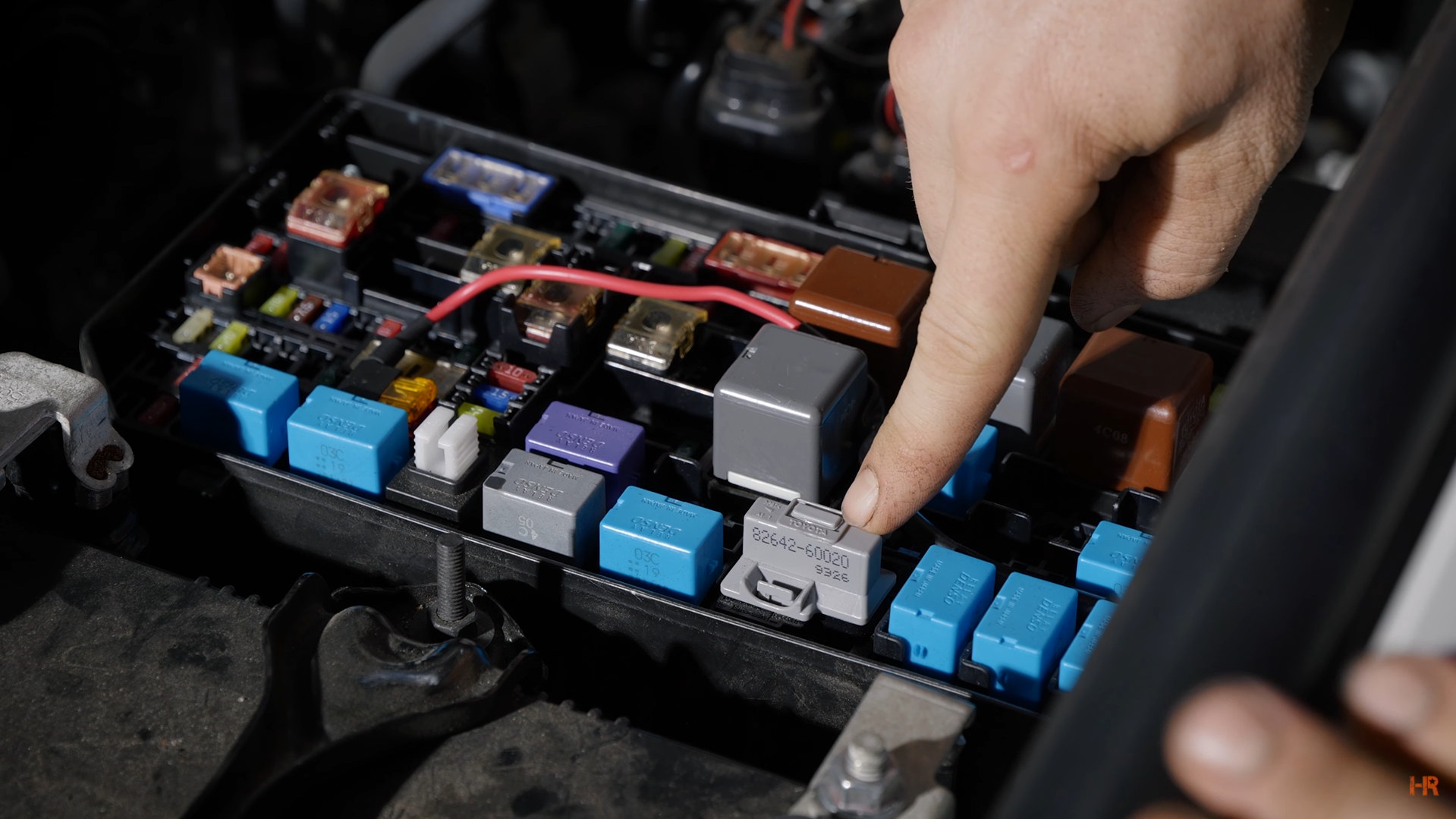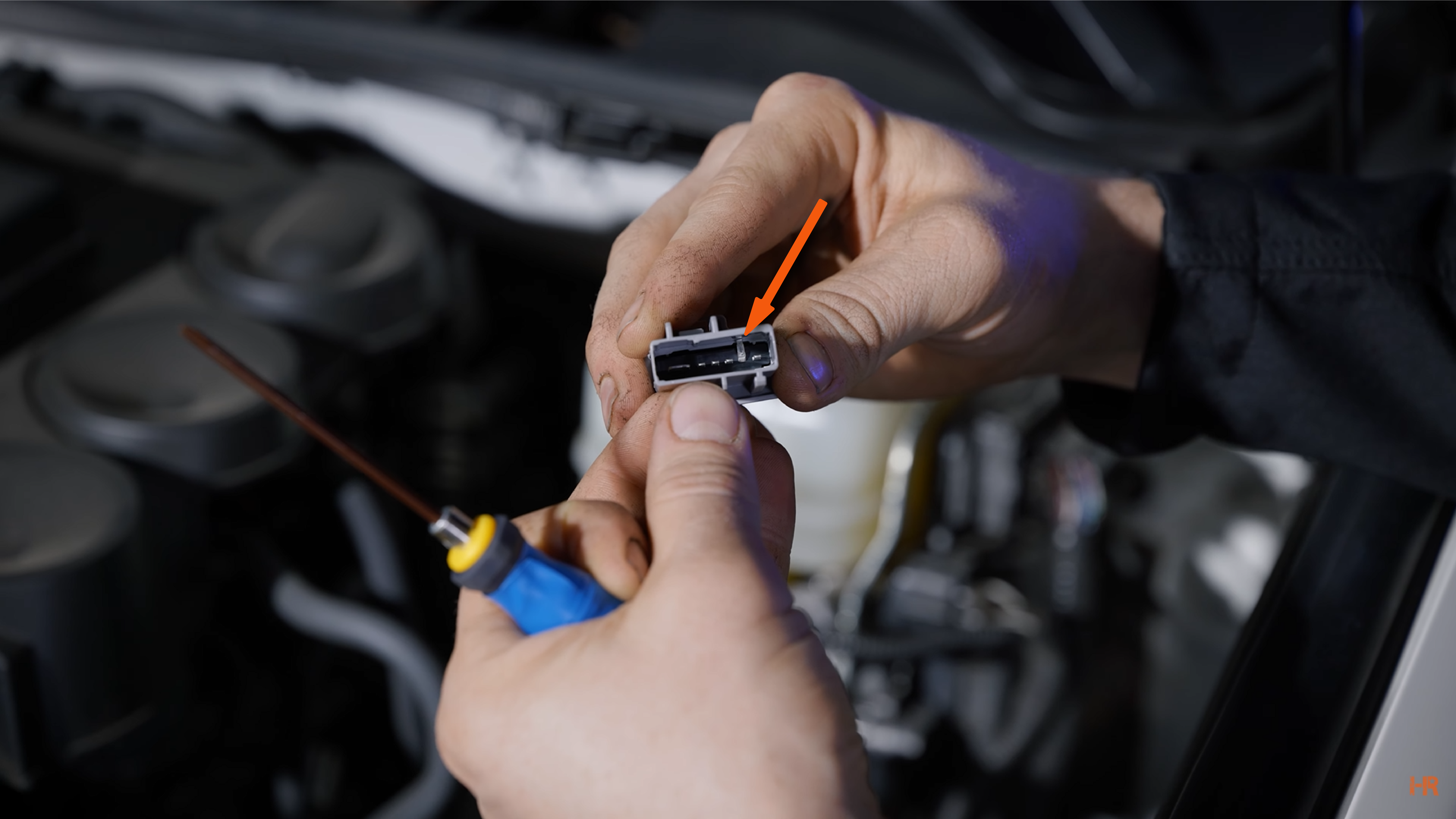 Slide the relay back into the original position and you should be all set to run any type of LED bulb out there without issue.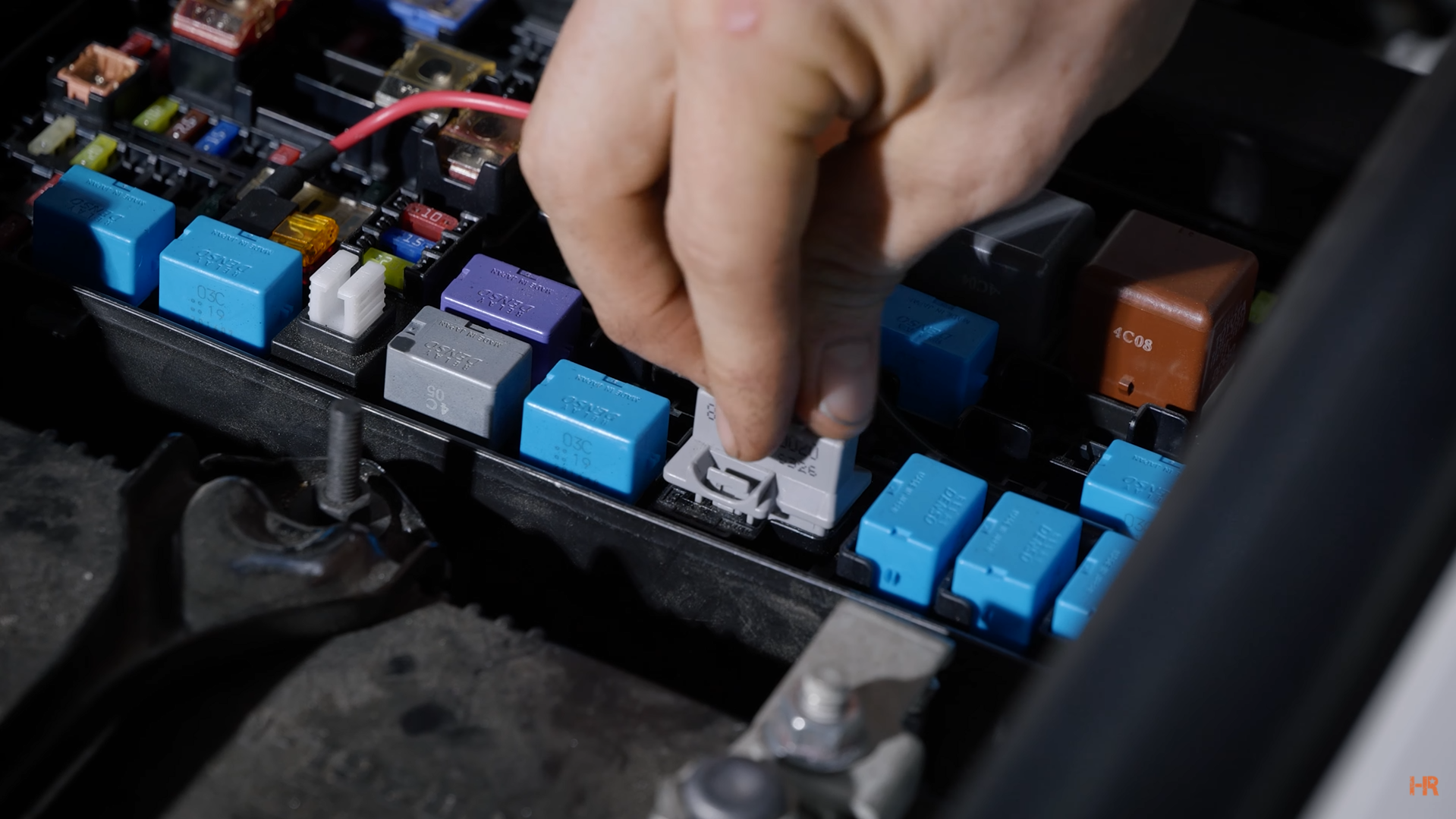 WHAT LED HEADLIGHT BULBS SHOULD I RUN?
There are several bulbs out there to suit a range of uses and price points. We gathered a few excellent headlight bulb options that work for your 2014+ 4Runner.
GTR Lighting CSP Mini Low Beam (H11/H9/H8)
Price: $150.52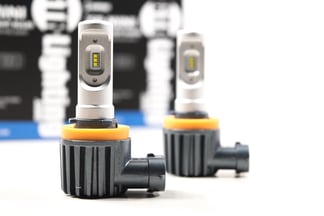 Pair with the: GTR Lighting CSP Mini High Beam (9005/9145/H10)
While these are the brightest bulb on the market, it outshines the OEM part you are replacing. The miniature design means it fits several applications and packs a serious punch for the price point. Here it is compared to a stock halogen bulb, it is 121 percent brighter than stock in the 4Runner's projector low beam headlights.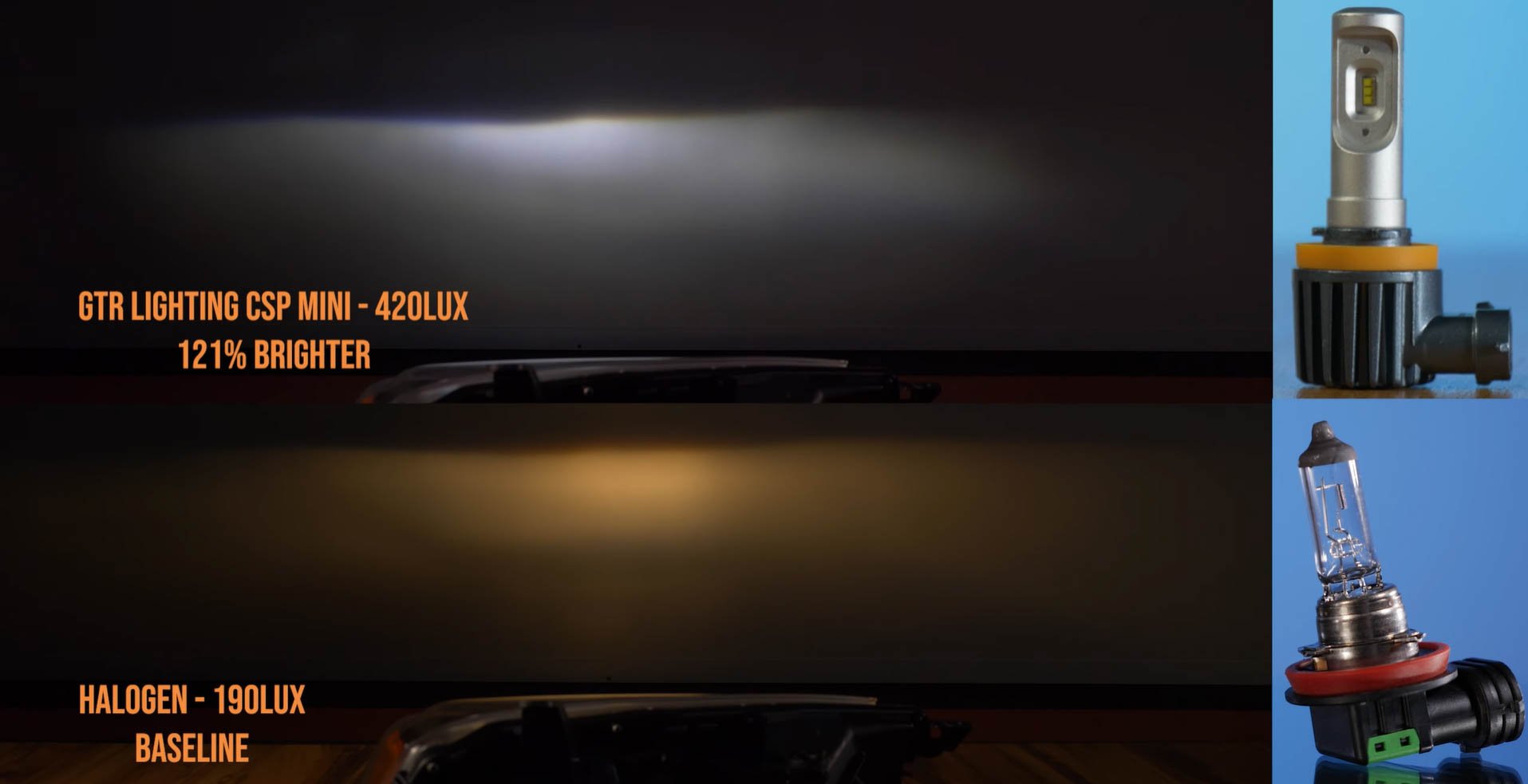 ---
S-V.4. LED Low Beam (H11/H9/H8)
Price: $197.16
Pair with the: S-V.4 LED High Beam (9005/9145/H10)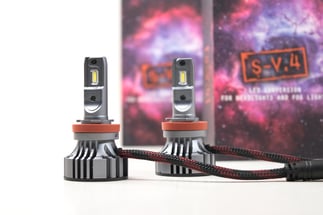 The S-V.4. is a fan favorite among our office and our customers. There is just something about the harmony of this bulbs output, reliability, and price point that makes it so popular. We seriously cannot recommend this bulb enough. These were tested in our studio recently and they ended up being 347 percent brighter than stock. Not to mention the improved beam pattern you get with these.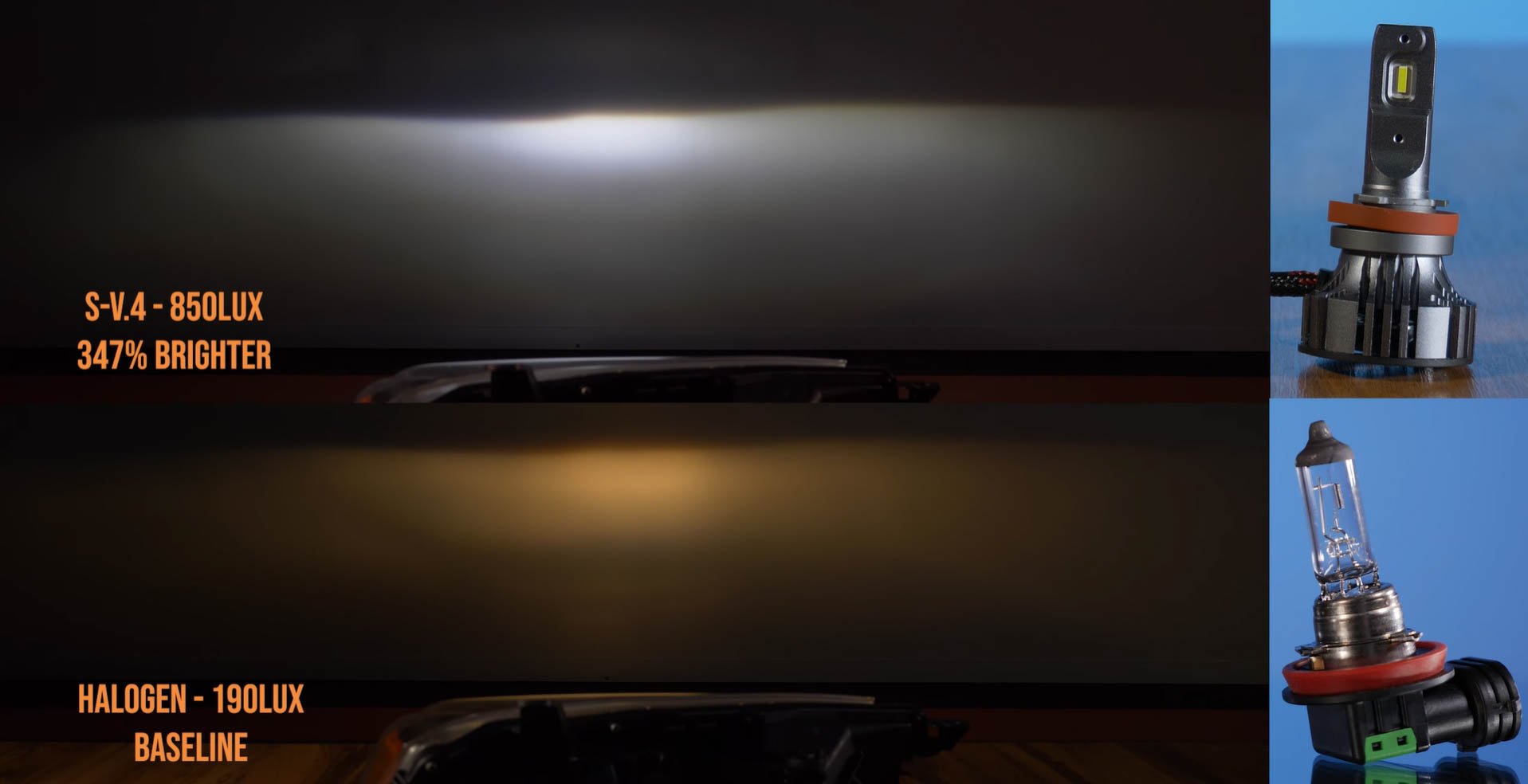 ---
XenonDepot Xtreme LED Pro Low Beam (H11/H9/H8)
Cost: $143.10
Pair with the: XenonDepot Xtreme LED Pro High Beam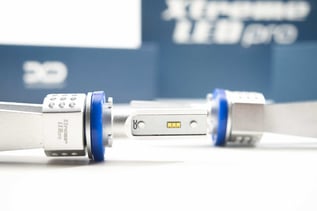 Probably this bulb's biggest selling point is the excellent heat extraction that works to keep these bulbs cool. These are also the only LED bulb that will not flicker when running your headlights in DRL mode.
Beyond that, these are incredibly well-performing and have been popular among our off-road enthusiast customers. We tested these at 221 percent brighter than the OEM bulbs in a projector housing. If none of these are to your liking, check out our video here where we go over a few more LED bulbs for your 2014+ Toyota 4Runner.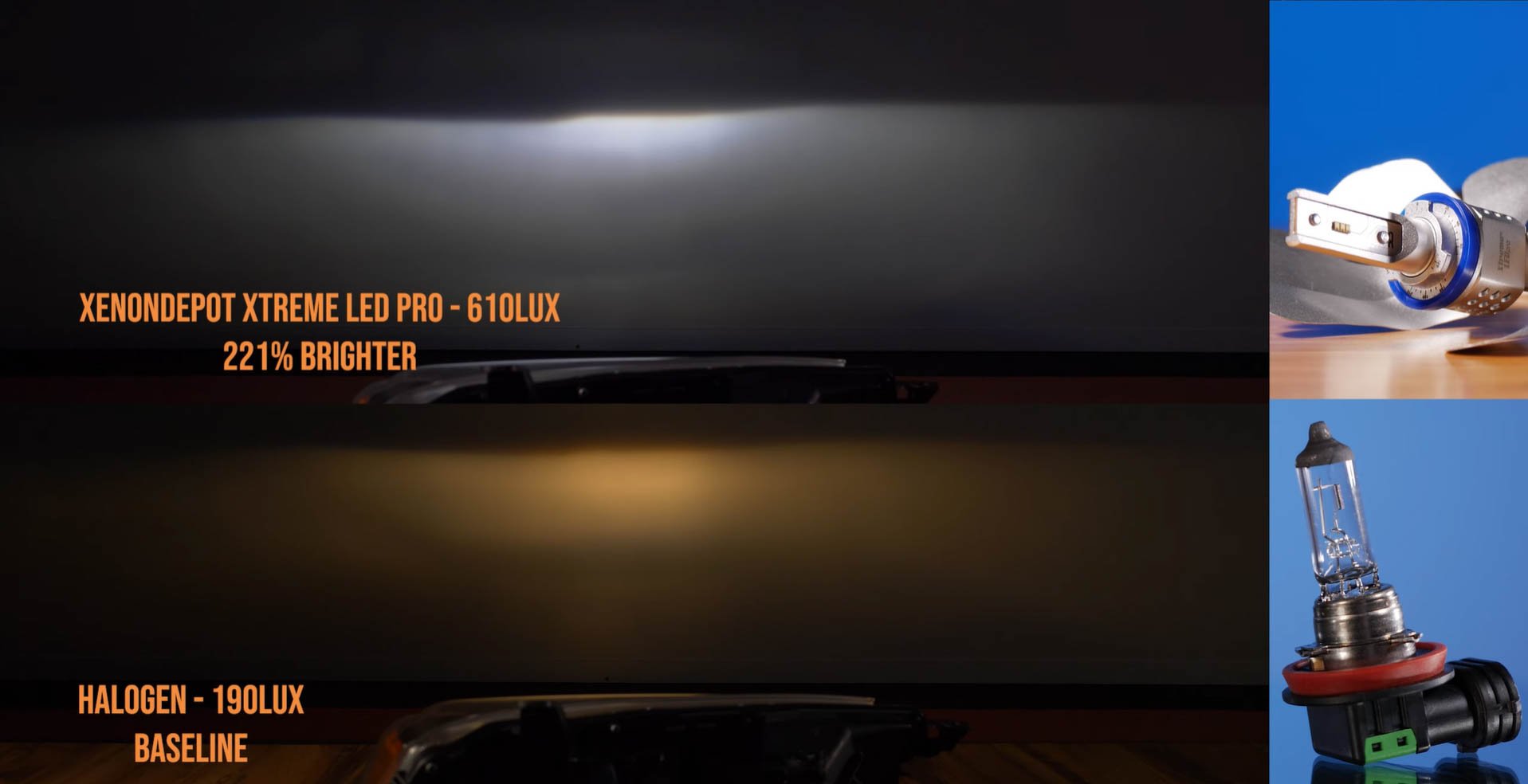 ---
FULL HEADLIGHT HOUSINGS
While they are an easy, and comparatively inexpensive lighting modification for your vehicle, LED bulbs remain without a compliant rating by the United States Department of Transportation (DOT). Many OEM headlights, even those that come LED from the factory, are a huge letdown when it comes to output and beam pattern quality.
The folks at Morimoto have a great solution to this: the Morimoto XB LED Headlights. These lights come with Bi-LED Projectors and a DRL that can be bought in amber and white. They look absolutely amazing, but one of the biggest draws to this aftermarket headlight housing is that it is fully DOT-compliant.
The plug-and-play compatibility and factory mounts, make this headlight super easy to install. In fact, we have already done it here to make it even easier for you!
If the stellar Morimoto XB LEDs are not your cup of tea, Alpharex has you covered with their mid-ranged Luxx headlights and their premium Nova headlights. Both of which will give you a boost over stock regarding light output and will present a bit of a styling change.
Something to note is the Luxx model presents a bit more foreground lighting than we prefer. Not the worst thing in the world as it does have some foreground lighting issues. This makes it not the ideal LED headlight housing if you are looking for maximum distance. Its performance is not far off from the Morimoto XB Hybrid either.
The Nova headlights are a great alternative to the XB LEDs we discussed above. They share a very similar price point, and both will absolutely blow your stock lights out of the water. So, it really comes down to preference of style here.
| | |
| --- | --- |
| Alpharex Luxx Headlights | Alpharex Nova Headlights |
| | |
---
If none of these products suit your needs, check out our full selection of bulbs, headlights, and application-specific products for your 2014-2021 Toyota 4Runner.
If you are more of a visual learner, be sure to check out our video on these new headlights. While you are there, make sure to like and subscribe to our channel for the latest lighting upgrades for your vehicle.
Have any questions about one of the products we mentioned? Contact us today, and our customer service team would be happy to help.