Have you ever backed up in a grocery store parking lot and almost ran over somebody or hit a car because you can't see in reverse? Or have you ever picked up your kids from an after school activity and it was night time? Or have you ever unloaded your boat at the dock before sunrise and you couldn't see what you were doing? Basically, if you have a car or a truck or an RV with a license plate, I got the perfect product, you didn't know you wanted.
Introducing the Xenon Depot XTR LP that mounts to your license plate and when you put it in reverse, you'll swear you got headlights on the back of your car. I'm not kidding when I say everybody should be getting one of these. This is a rear facing LED light bar that mounts to your license plate mounting holes and wires into your original backup lights.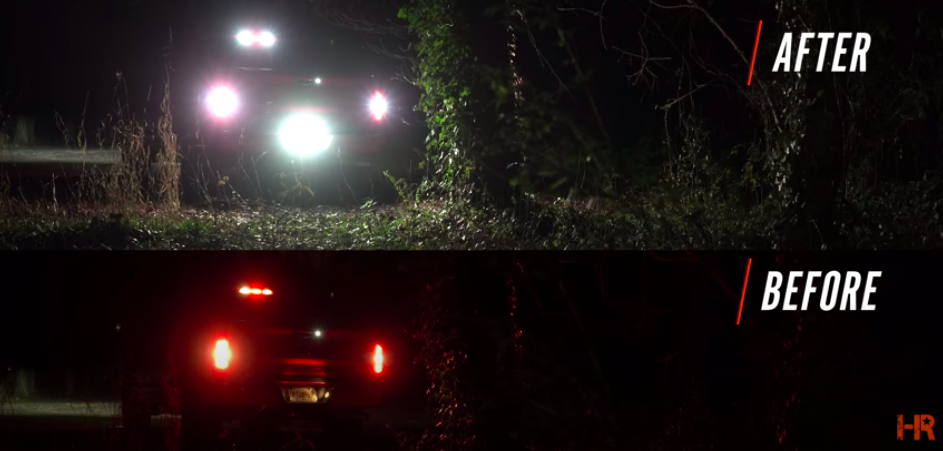 If you have trouble seeing at night when you throw your car or truck in reverse, this is going to solve that issue. Inside the box. You got this cool, little LED light bar with an array of LEDs that go from left to right and the optics that are over it position the light to give you the best beam for light output for backing up. It's not too high, it's not too low, it's the perfect combination of light distribution of distance and width. You take the thing out of the box and you get to notice it's got this long red and black cable. You'll see that there's two mounting tabs on the bottom of the light bar. You take the license plate that's on your vehicle, you take the bolts out, you line up the holes with the holes on your license plate, and you put the bolts back in.


Wiring is Super Easy!
That's step one and there's only two steps. After that, you route this red and black wire up to your tail light where your reverse lights are. Your reverse lights already only have two wires, a positive and a negative. Take the red wire, hook it up to your positive, the black wire, hook it up to your negative and that's it. Reverse lights weren't originally designed to be aids to help you, the driver sees better when you're backing up. It's actually an indicator light that shows other people that you're backing up. Today we want everything to help us. Now it will.
Not only will you be able to see better when you put your vehicle in reverse, but everybody else will make no mistake that you're headed in their direction. This license plate mounting reverse light utilizes 54 individual Cree LED chips coming in at a 4,500, Kelvin color temperature for perfect all weather driving.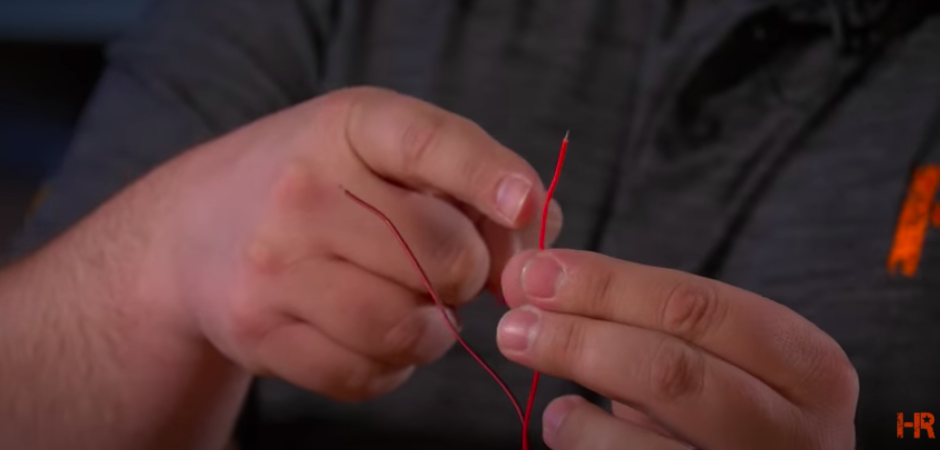 Not only does it look cool, it'll help you see, it'll help others see you. If you are doing any upgrades to your vehicle, forward lighting's important, but so is backing up. Realistically, this is a pretty easy product to install that most people can do in their driveway with basic hand tools in an hour or less. However, professional install is definitely recommended if you've never done custom wiring before. Now, if you've already done headlights and fog lights and turn signals, but you're not looking at your reverse, you're really missing out on one of the most important lighting aspects of any car or truck.
It's great to be able to see where you're when driving down the road. But it's always frustrating to throw it in reverse and realize you can't see anything and the braille method is not recommended for driving. Subscribe to our channel, so when we show you the install of these products on different vehicles, you don't miss them and go check out to see what we have for your vehicle now, in our other videos.