Vision X Rock Light Review
If you are wanting the best and brightest rock light out there, the Vision X Rock Light should be on your shopping list. Insane brightness levels and ergonomic design raise this icon of the rock light market to the top of our must-buy list.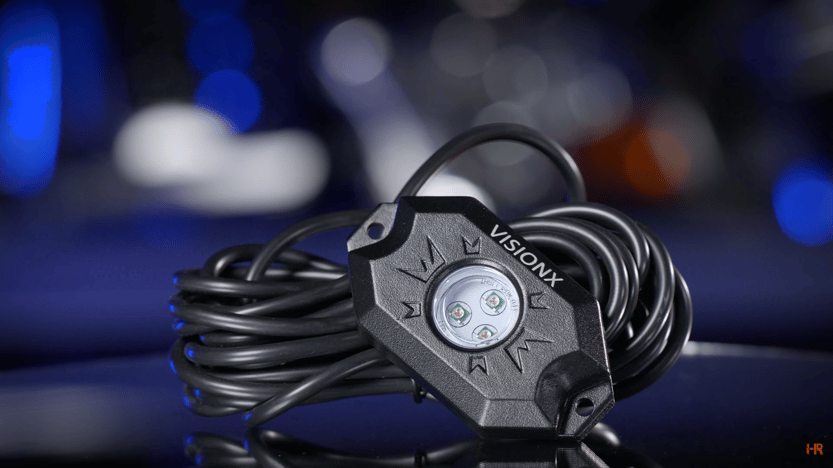 We tested these lights by looking at five performance and quality components to ensure you can buy with confidence. How accessible and convenient is the mounting? Is the wiring easy to do? Do you have any control over the lights? How is the color and how many colors are there? How is the brightness? Today we answer all these questions for you.
WHAT'S INCLUDED
As we mentioned in our article on the Rigid Industries Rock Light, having great hardware is an easy way to make or break a rock light purchase. Thankfully, the folks at Vision X know what they are doing.
Whenever we test Vision X's products, we always have high hopes for them given their history. Vision X originally introduced the LED light bar to the off-road market a few years back and has been improving on that innovation ever since. These lights utilize the same tech
Just as with Rigid Industries' offering, the Vision X Rock Light has two stock mounting points and comes with a mounting kit. The kit includes a few adapters and spacers.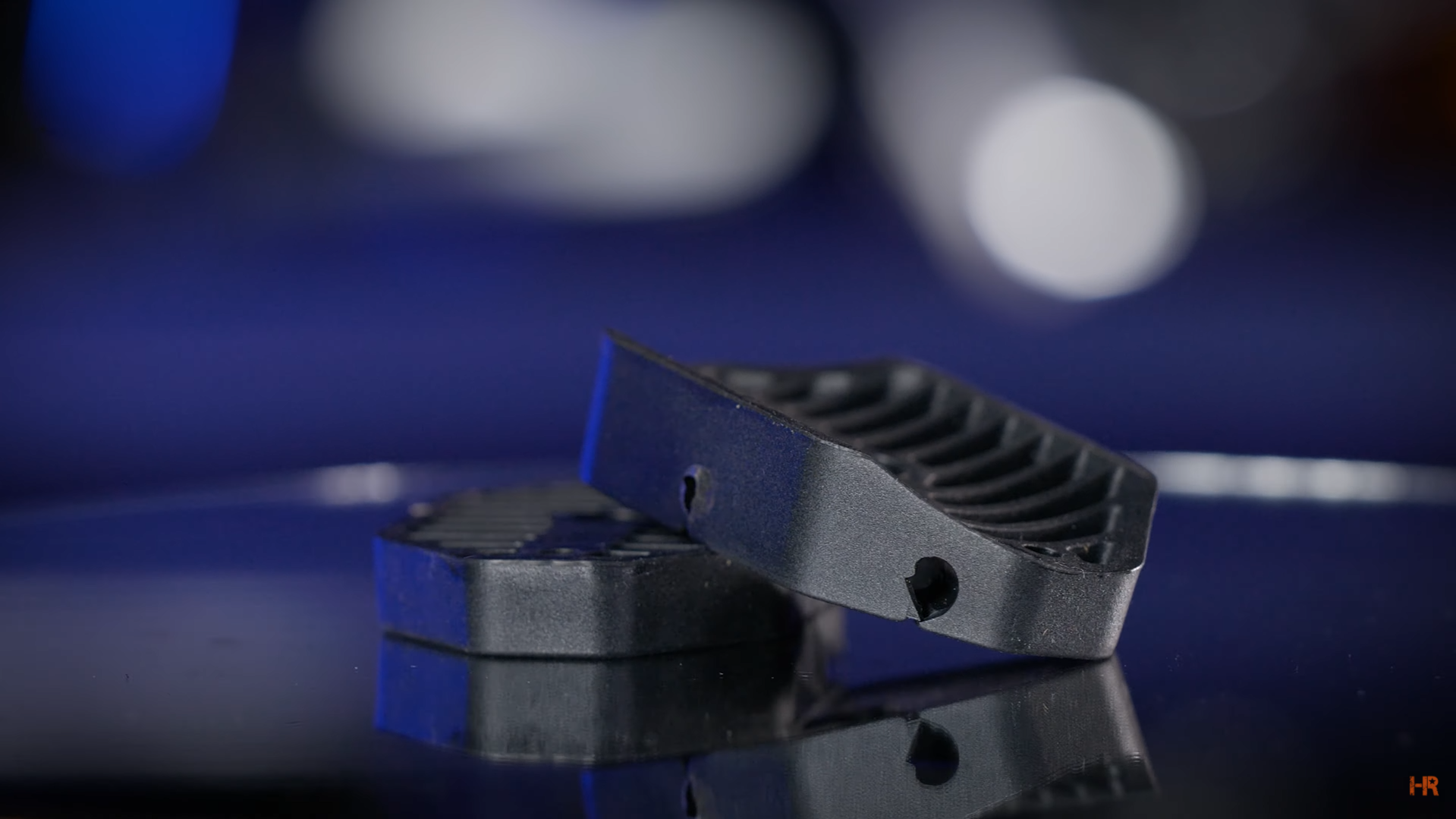 Having these additional spacers is a big aspect of why we speak so highly of these lights. Vision X knows your wheel wells will not be the only place you put these lights. They accommodated for a variety of off-road, ATV, and motocross applications. A flat spacer is also included to give you more clearance.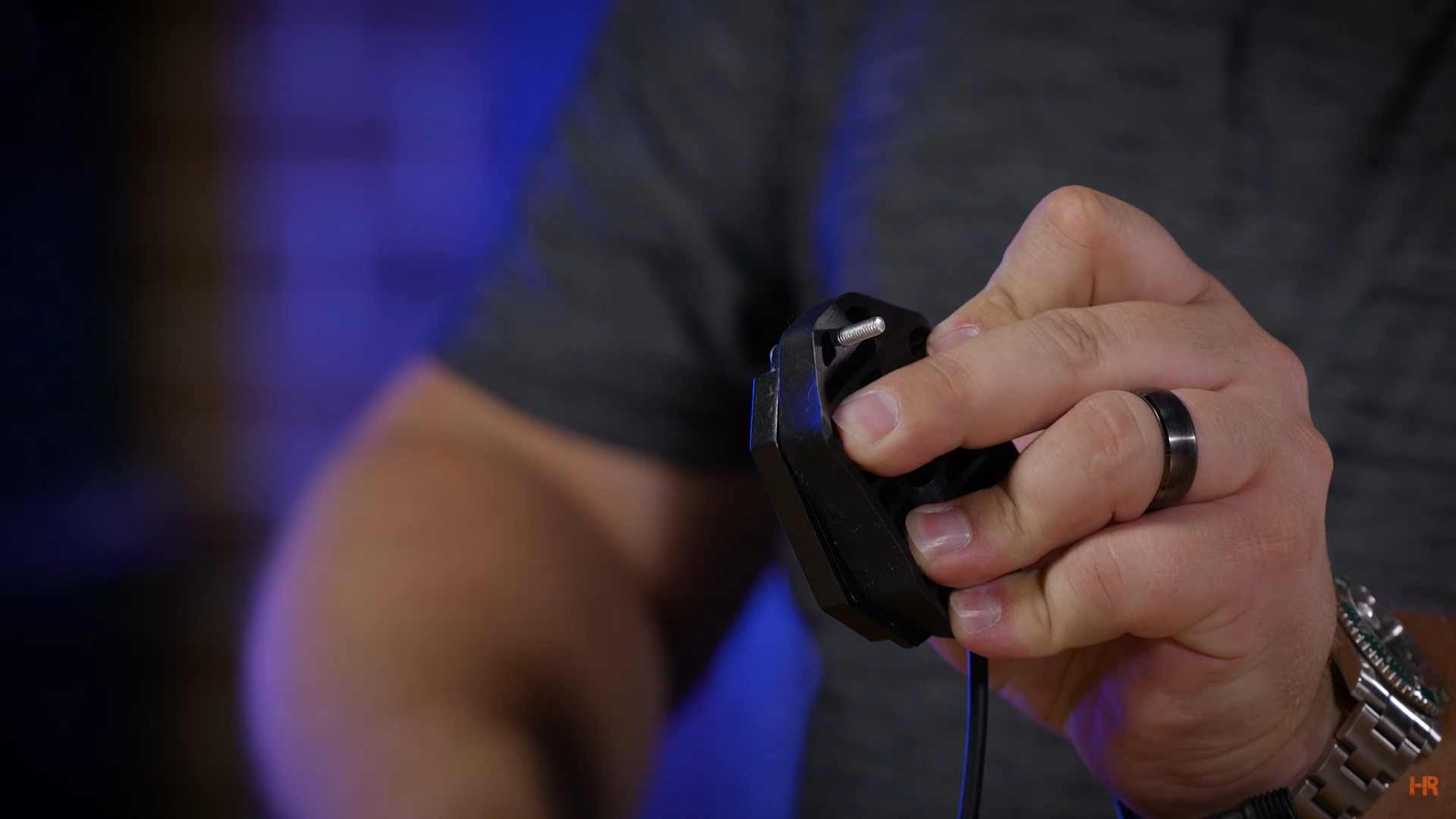 Tiny allen/socket screws, machine screws, nuts, and washers come with it for mounting. The screws are not the strongest we have ever seen but they are long enough.
That being said, we cannot see any reason that you would have to rush out to your local parts store for extra parts. Vision X has included everything you will need for a variety of applications.
WIRING
The wiring system that comes with this kit is impressive considering these are only single-color lights. These can be bought in an RGB or single-color option and the wiring in a single-color system is rarely this thought out.
It has waterproof connectors, a long harness, a relay, and battery connections. This is an excellent system. The wiring is very long, giving you little trouble when routing all the lights at each of your wheel wells. From there, you have two-pin waterproof connectors that connect to the controller.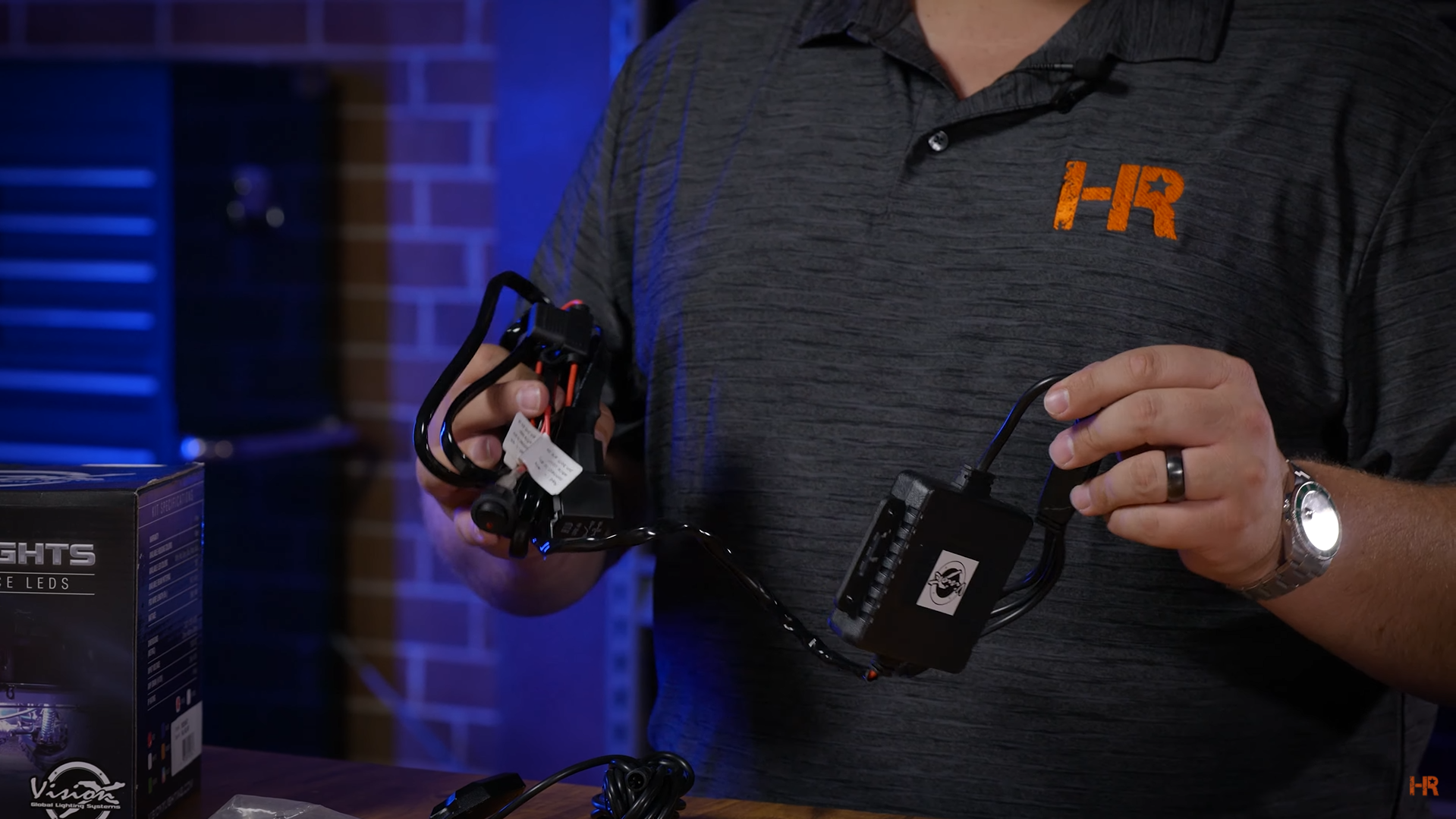 CONTROL
The controller from Vision X seems very well thought out. Essentially, the controller connects to a splitter. The splitter is built into the distribution block which has a relay harness that connects to your battery's positive and negative terminals. It then has a built-in switch.
This system is the most comprehensive rock light control system that we have ever tested.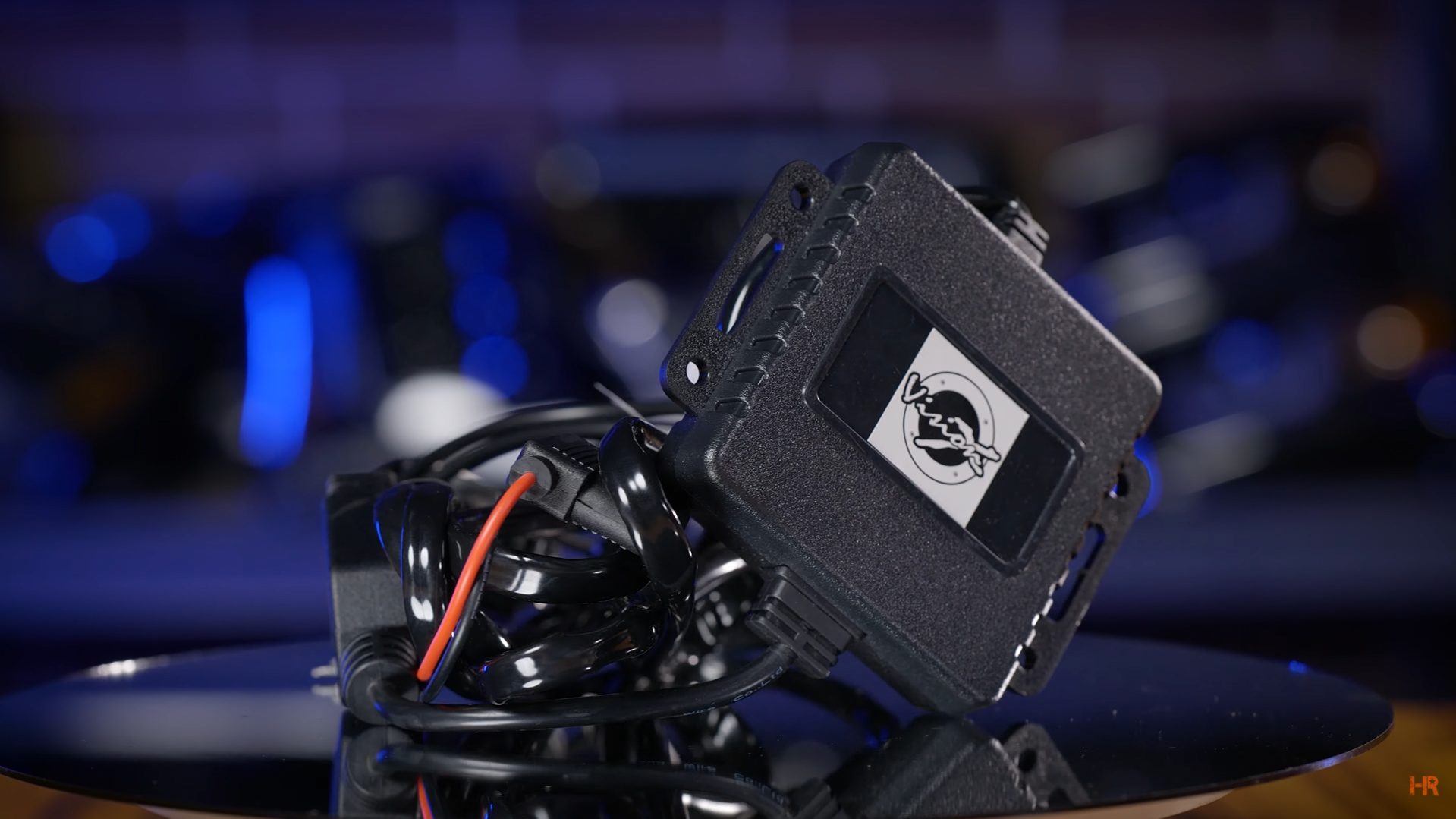 COLOR AND COLOR OPTIONS
Vision X utilized high-quality Cree units for their LED chip. Not too dissimilar from what Rigid Industries is using. Within, the unit, there are four uniquely filtered, small, automotive-grade chips that create a solid color that cannot be beaten.
They have clearly learned a lot about building light bars for so many years as this LED rock light is bright as can be. If you had two of these mounted in your wheel well, it would be extremely bright.
If you still are not sure, check out our rock light shootout video here to see the Vision X rock light compared to several other rock light brands. We also took a closer look at the Rigid Industries LED Rock Light in another blog post.
---
If you are more of a visual learner, be sure to check out our video on the Vision X LED Rock Lights. While you are there, make sure to like and subscribe to our channel for the latest lighting upgrades for your vehicle.
Have any questions about one of the products we mentioned? Contact us today, and our customer service team would be happy to help.