Rigid Industries Rock Light Review | HR Tested
If you are looking for a subtle way to upgrade your off-road rig, look no further than some rock lights. Rigid Industries has a fantastic kit. Do not fret over its common design, we are certain the other rock lights you see are just copies as this is one of the top three best rock lights we have ever tested.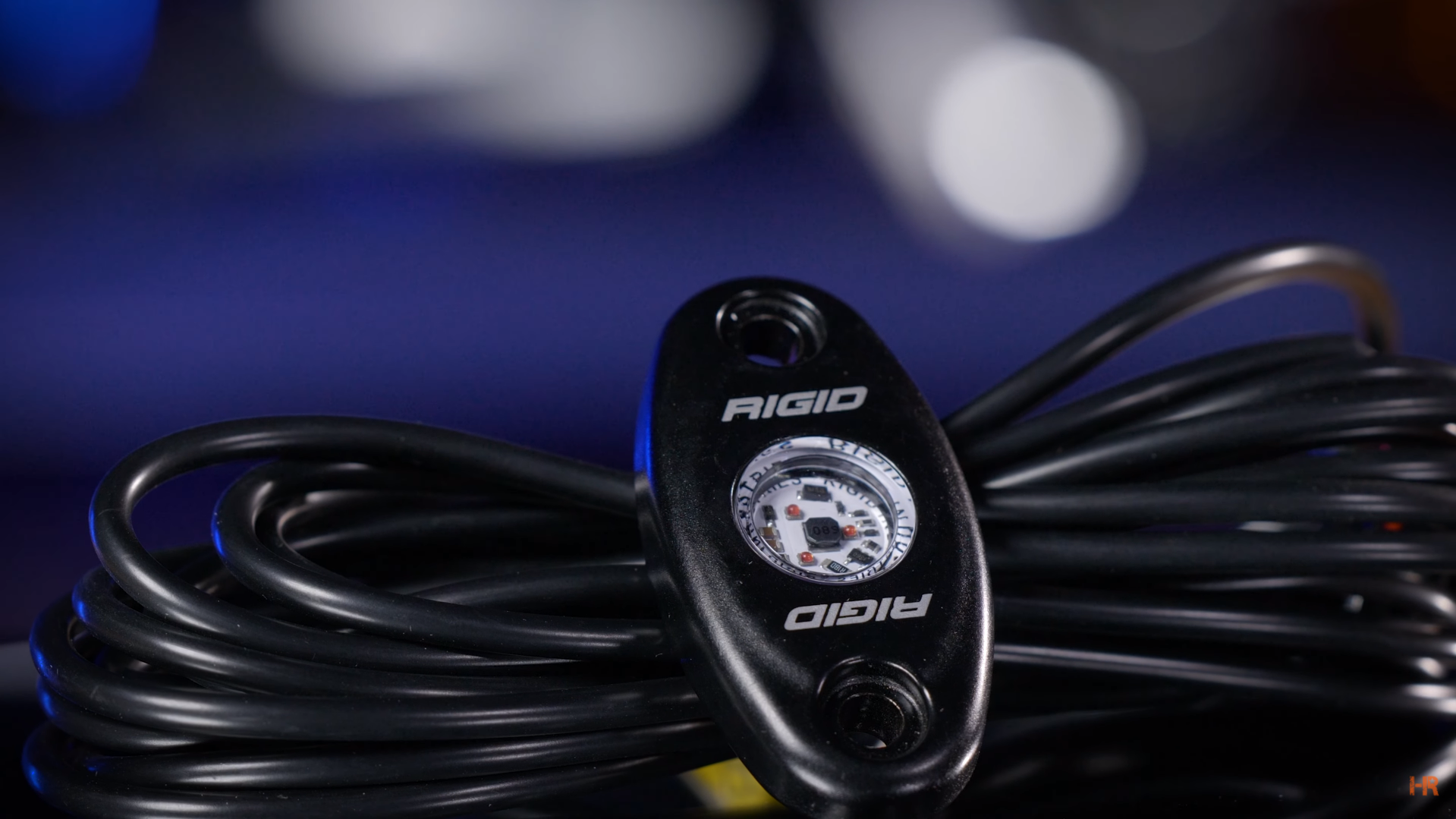 We tested these lights by looking at five performance and quality components to ensure you can buy with confidence. How accessible and convenient is the mounting? Is the wiring easy to do? Do you have any control over the lights? How is the color and how many colors are there? How is the brightness? Today we answer all these questions for you.
WHAT'S INCLUDED
A big component of purchasing a set of off-road lights, or really any mounted light, is the hardware they provide you with to make your job installing them easier. With Rigid Industries rock light, they give you plenty to work with.
Rigid provides an angled wedge spacer for any roll bar mounting position. There is also a short flat spacer to push its range past an object. This will give you plenty of places that these rock lights can be mounted on your truck, Jeep, or 4x4 vehicle.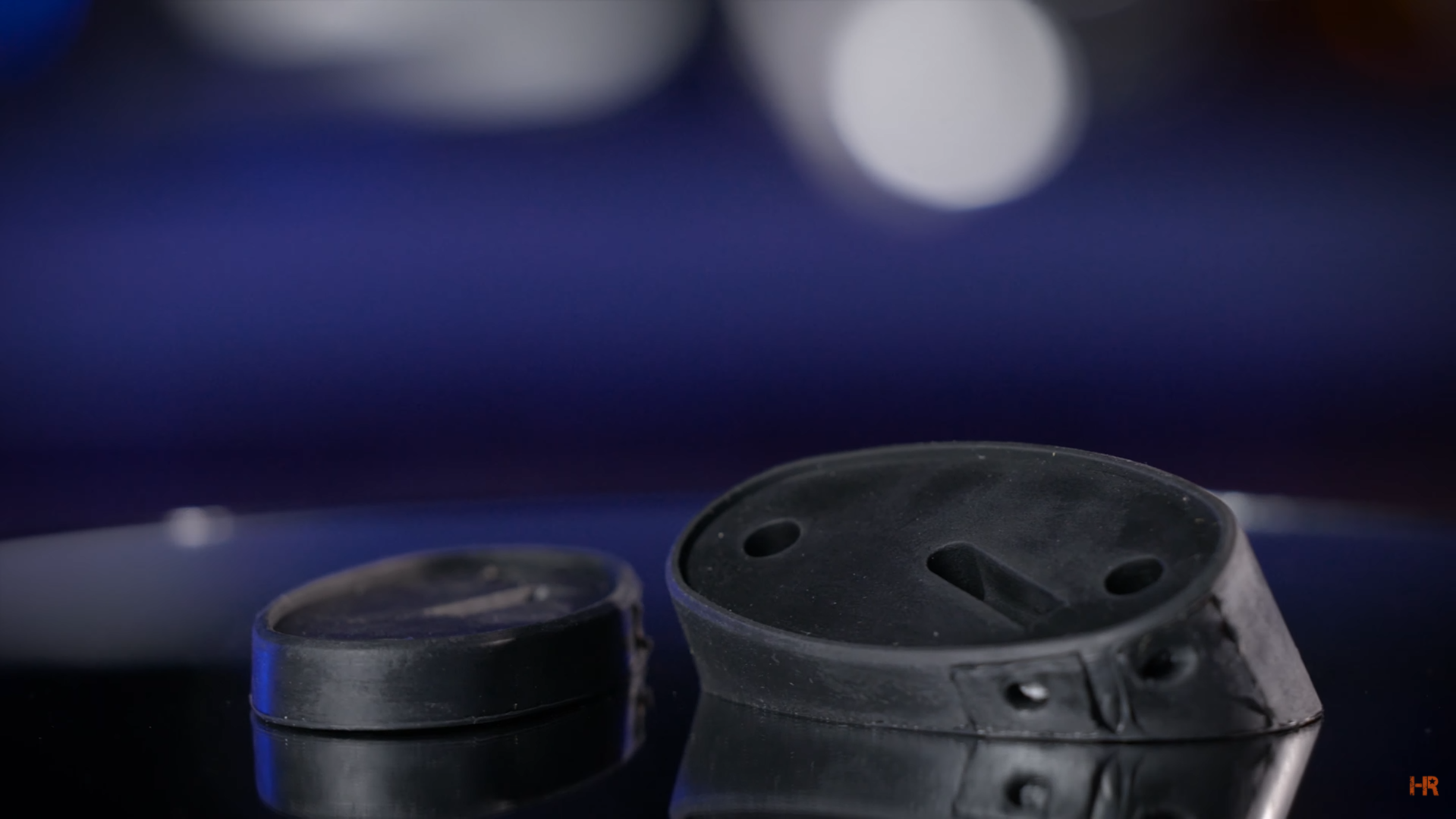 On the light itself, you have two holes for screws on either end of the light and a cable coming out the back. With this construction, it looks a lot like the LY8 and LED Mircy ones we looked at in our Rock Light Shootout test. Beyond its familiar looks, this Rigid Ind. rock light outperforms those two.
MOUNTING
Looking like something that came out of your handyman's toolset, Rigid provides you with a bag-o-screws, nuts, bolts, spacers, wedges, and washers to accommodate most any rock light application on your vehicle. Sure, the presentation is not anything to write home about, but who is paying attention to that?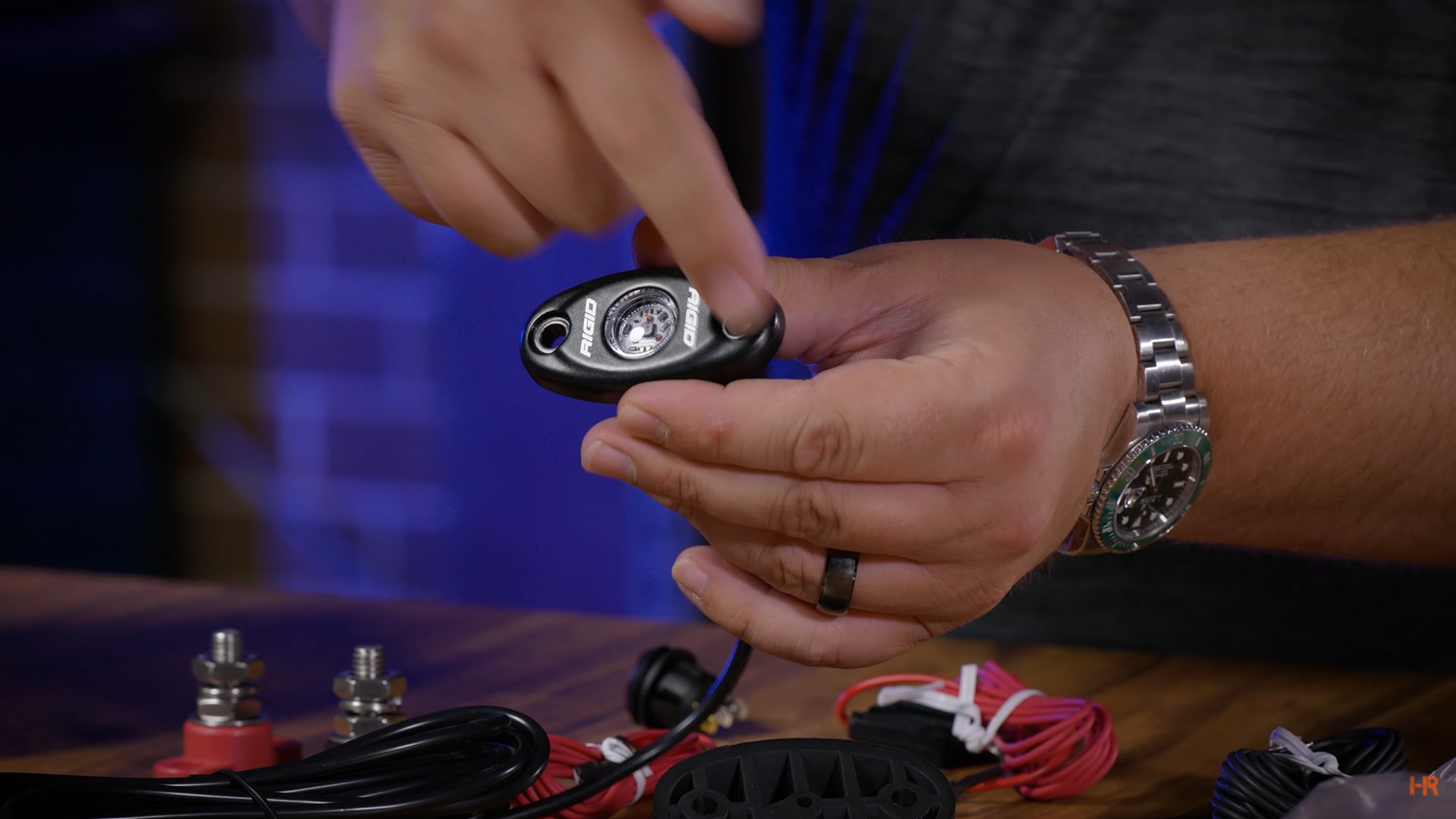 WIRING
Possibly the weakest aspect of these lights, the wiring is a little unfinished. The wires have great qualities to them with heavy-duty build quality. The downside is there are two bare connections that you need to figure out what to do with.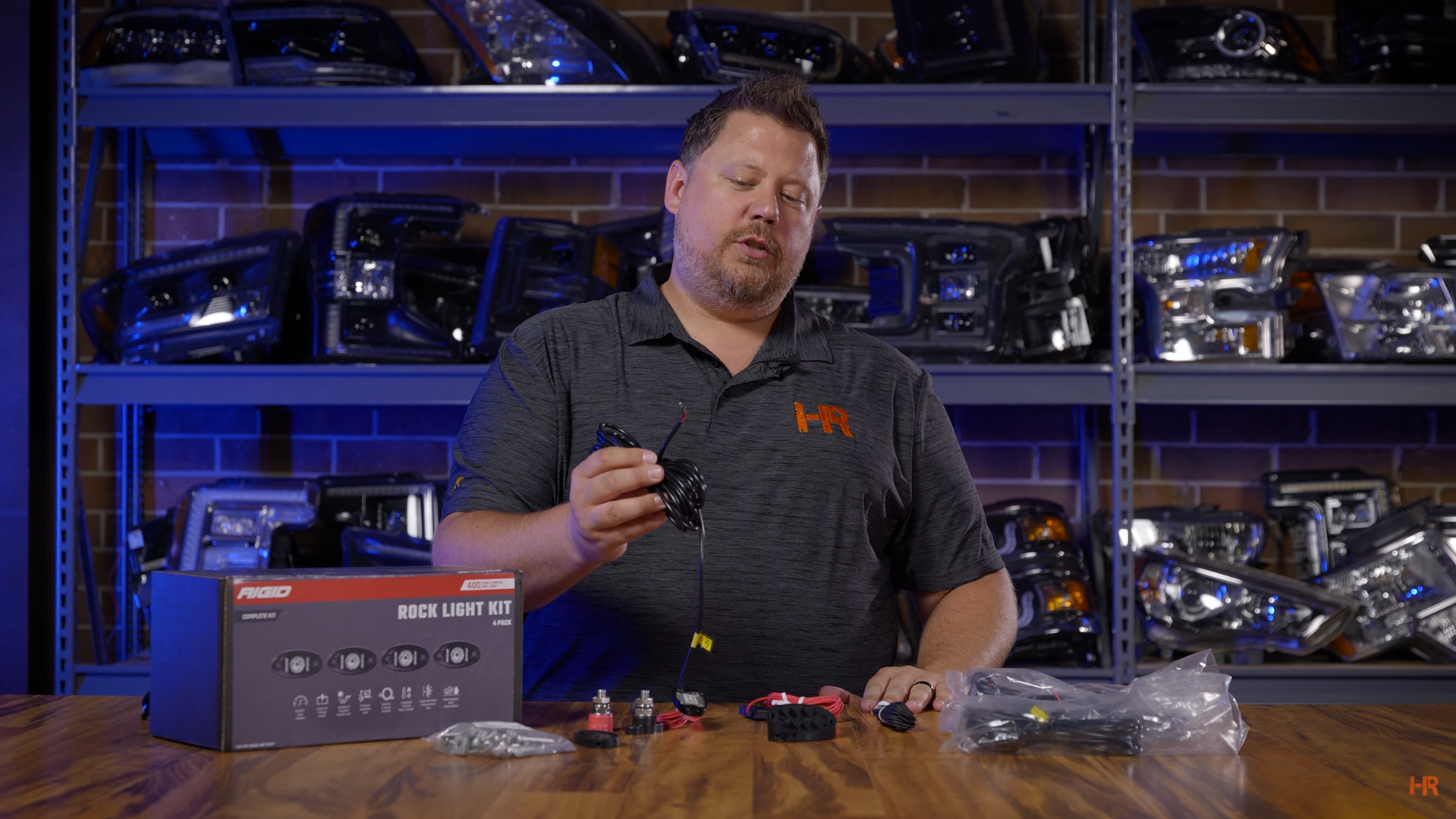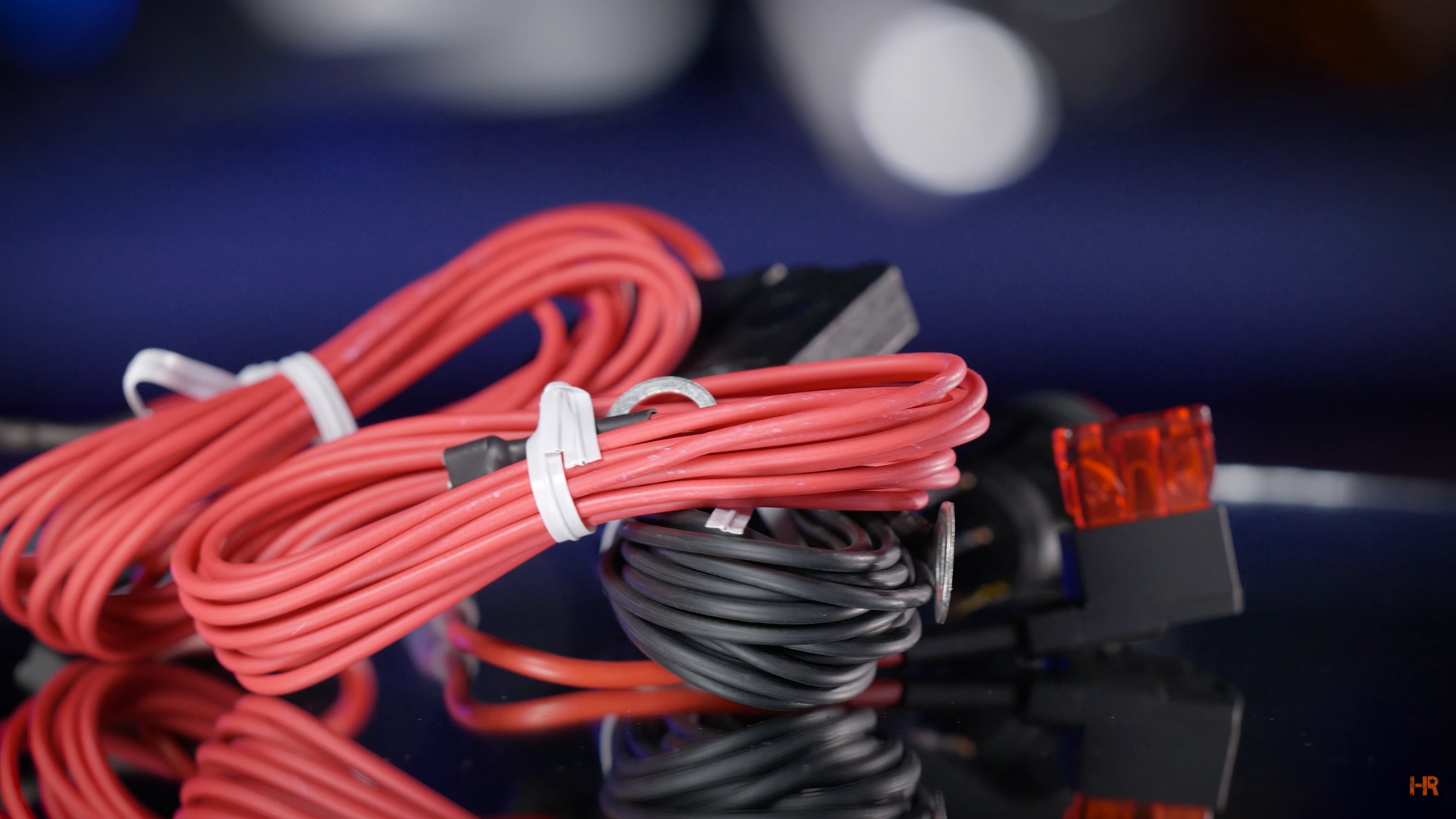 The set comes with a wire to connect to your battery with a fuse and connection, an extension wire that might go to a switch, and a long black wire that goes to your battery for ground.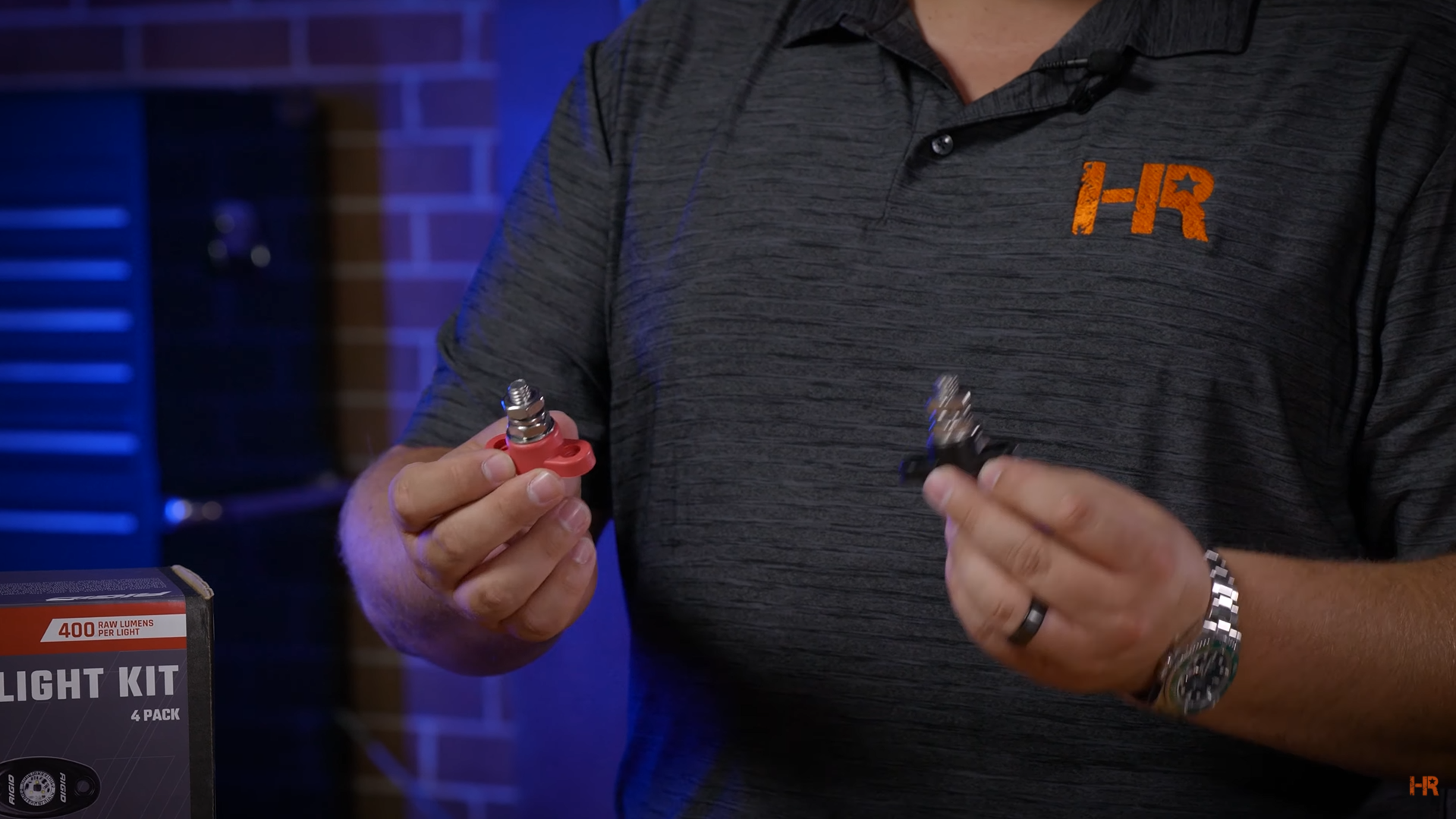 The way we think it works is by running a cable from your positive battery to the red distribution block and a cable from the negative battery to the black distribution block. From there you terminate the four different pods to those distribution blocks. Lastly, those distribution blocks are then connected to a switch of some kind for you to toggle on and off.
CONTROL
That leads us to the control element of Rigid Industries' rock lights and there is not much to say, to be frank.
That cable that you run from those distribution blocks, connects to a single switch with a red button on it. You will need to find a good place to mount this inside your dash, requiring you to drill a hole.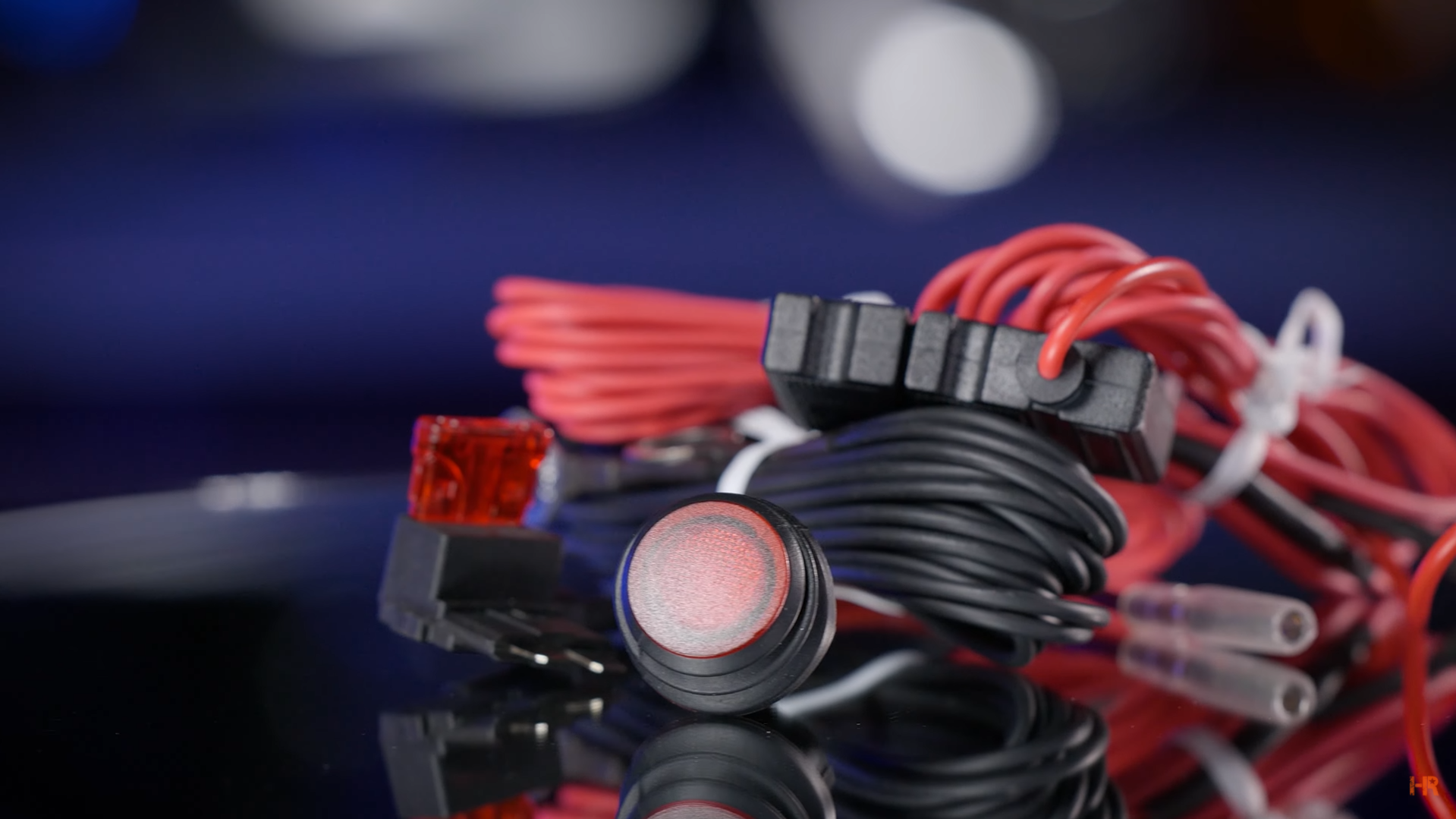 While straightforward, it is a bit of a DIY project, and we recommend finding a professional to do the wiring for you if you are not experienced in it.
COLOR AND COLOR OPTIONS
When it comes to color, Rigid Industries utilizes a true color LED chip to provide the best color and optimal brightness. In our test, we used red LED, but Rigid offers these lights in blue, green, or white. These LED chips are incredibly unique and are the most high-quality LED chips that can be used for this application.
These lights would easily fill your wheel well with light using just one per wheel. The combination of build quality and the unique LED chip puts out excellent color and brightness.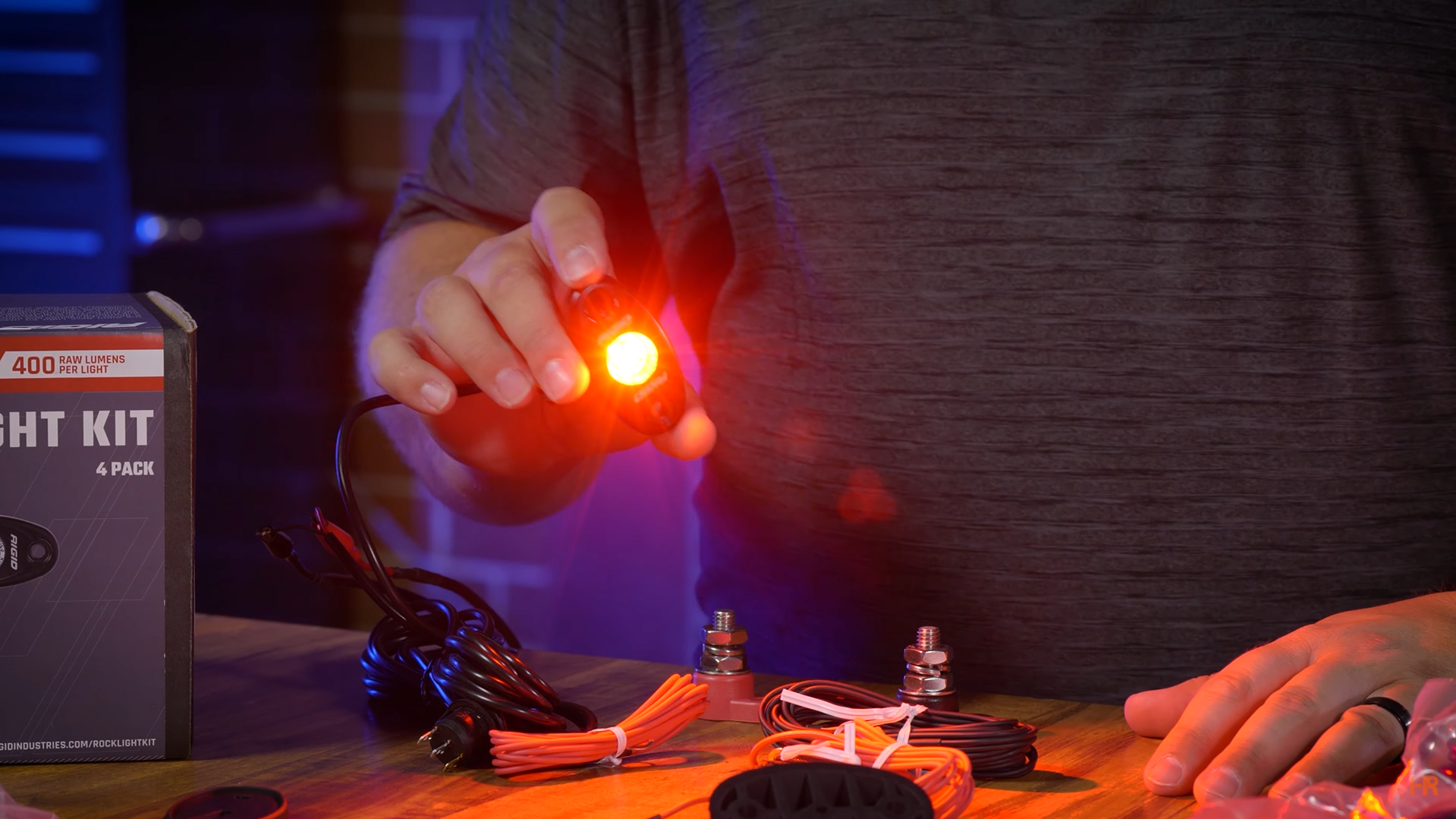 CONCLUSION
Looking at the Rigid Industries rock lights, they are one of the best rock lights on the market today. Their powerful LED chip and versatility in its mounting capabilities set it apart from the rest.
If you still are not sure, check out our rock light shootout video here to see the Rigid Industries rock light compared to several other rock light brands.
---
If you are more of a visual learner, be sure to check out our video on the Morimoto XB Hybrid LED headlight. While you are there, make sure to like and subscribe to our channel for the latest lighting upgrades for your vehicle.
Have any questions about one of the products we mentioned? Contact us today, and our customer service team would be happy to help.