NSV LED Light Bar Single Switch Update | 2020+ Toyota Tundra
We are proud to announce that the very popular NSV Hood-Mount LED Light Bar now fits the 2020+ Toyota Tundras! With the OEM fitment, OEM quality, high-performance intensity, and unique features, it really makes sense why this is one of the most popular products that we carry exclusively for the Toyota Tundra.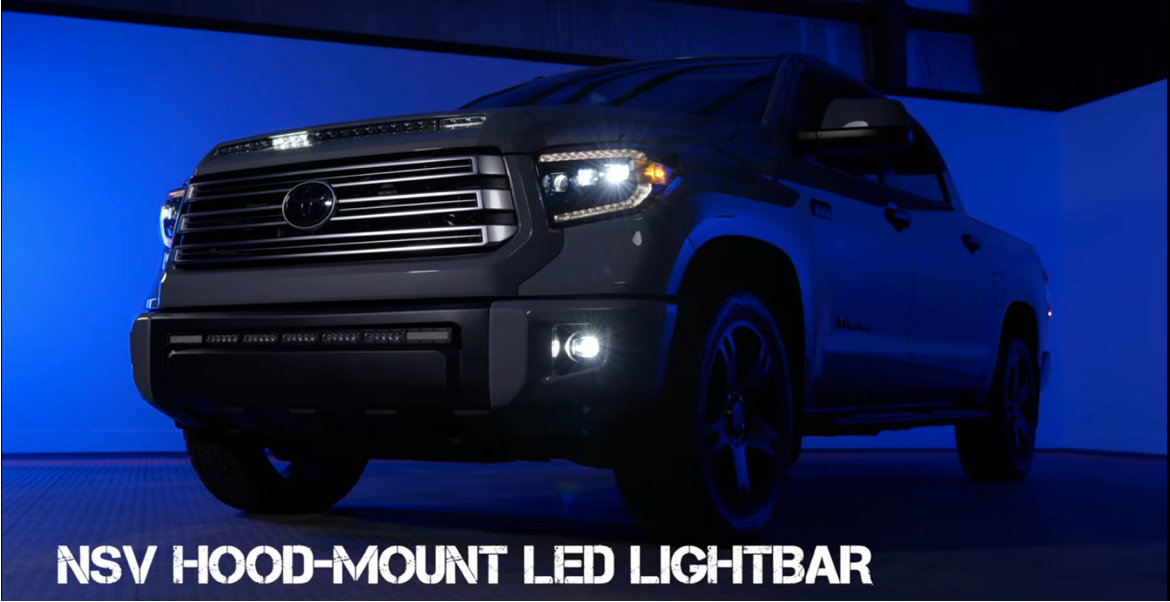 When Toyota came out with the 2020 model, the truck remained mostly the same. However, they made one small change to the interior, making it impossible to install the NSV light bar fully. The interior panel that houses the USB ports and 12v outlets changed on the 2020 models, which did not allow the NSV switch panel to fit properly.
To fix this, NSV developed a new 3-in-1 switch designed exclusively to replace any blank switch on all 2014 – 2021 Tundras. The DRL, full intensity and swipe features can all be controlled by this single switch, so there is no longer a switch for each function.
This new switch eliminates the need to replace the OEM panel and can also be used on any 2014+ Tundra. If you have a 2014 – 2019 Tundra, you can use either the full switch panel replacement or this new 3-in-1 switch. However, if you have a 2020+ Tundra, you will need to use the 3-in-1 switch and not the full switch panel replacement.
NSV 3-in-1 Switch: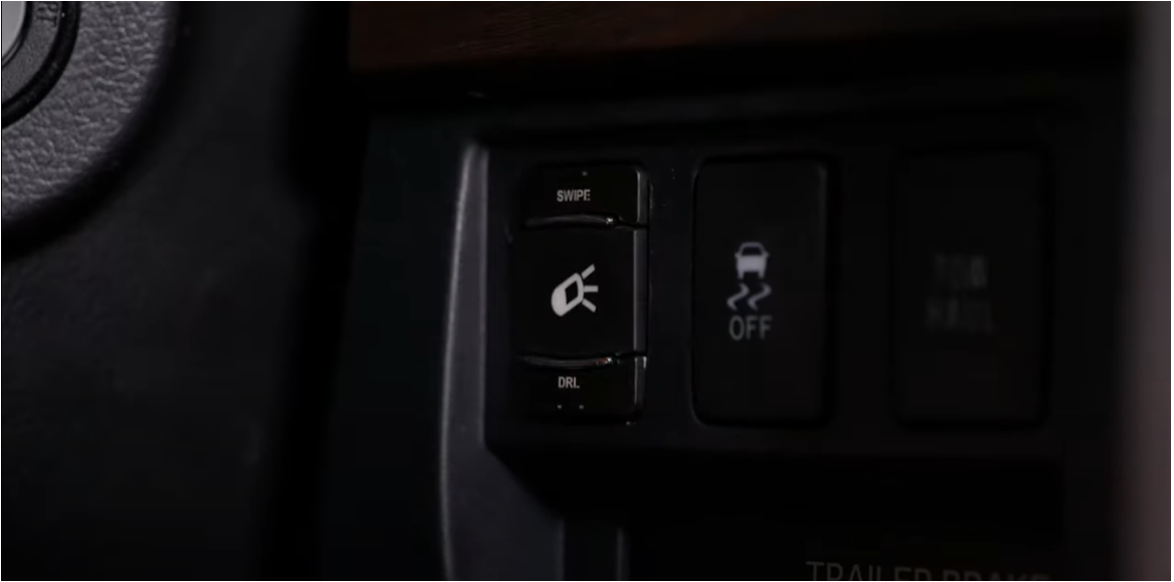 NSV Full Switch Panel Replacement: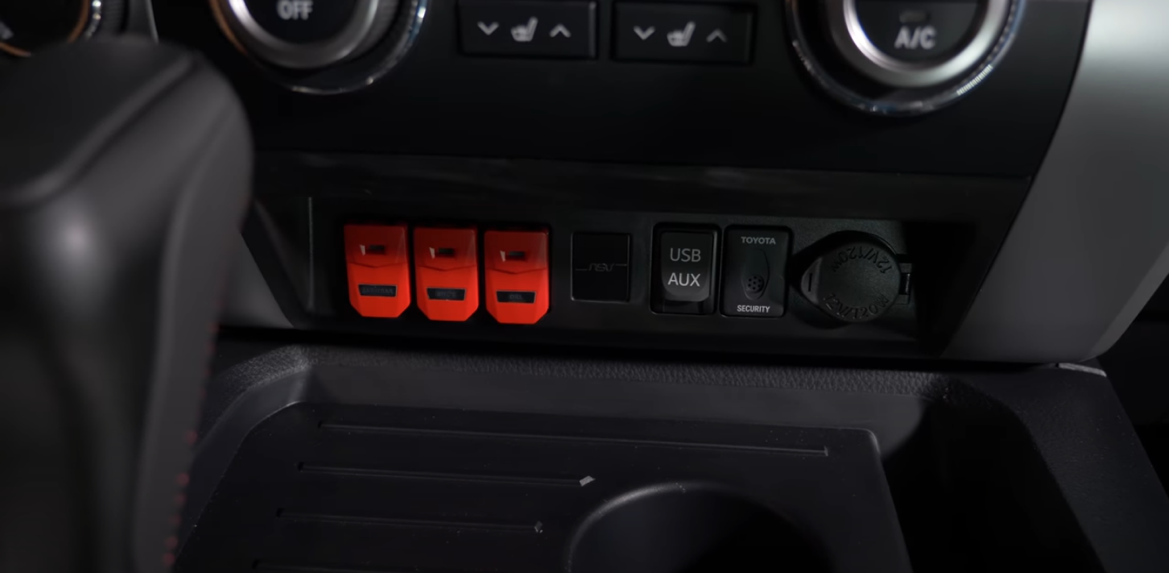 To install the switch, you need to plug in the connectors to the NSV wiring harness and then pop out the OEM switch and replace it with the 3-in-1 switch. If you'd like to watch an installation and demonstration video of this new switch, click here to view it on our YouTube channel. If you'd like to know how to install the NSV Hood-Mount Light Bar, you can click here to watch our full installation video, which will walk you through each step of the installation process.
If you don't have the NSV Hood-Mount Light Bar yet and want to spice up the front end of your Tundra, click here to order one today!
Looking for other lighting upgrades for your Toyota Tundra? We have all the best products to really light up your Tundra: everything from headlights, tail lights, hid bulbs, led bulbs, and led fog lights! Click here to shop for all of our Toyota Tundra lighting upgrades!