When Should I Use Pod Light Covers?
When you are out on the trails, cooking up burgers on your green egg, and braving the elements with your buds, your pod lights will be out in full force to light the way. Unfortunately for your Overlanding build, running pod lights of any kind on the road is illegal. And depending on the state you are in, even having them off is illegal.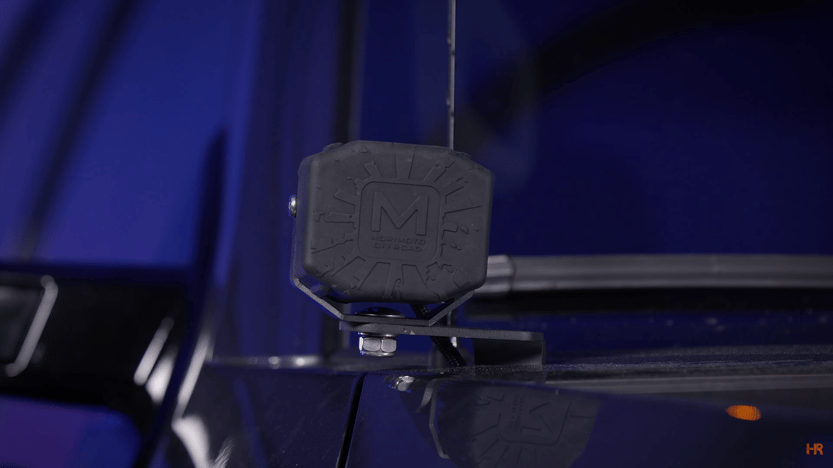 What you need, is a set of pod light covers. While it varies from brand to brand, all pod lights should come with covers to accommodate those local laws. Today we will be looking at the Morimoto 4Banger LED pod lights and where to use their pod light covers, as well as how to find out if your state requires them.
What are Pod Light Covers?
Pod light covers are exactly as they sound. They are covers… for your pod lights. Think of it as a shield that is put over the front facia of the pod light to protect it from being damaged and to comply with certain road rules.
Some come in plastic, others are made of composite metal, and they can even be made of rubber material, like the ones for the 4Bangers.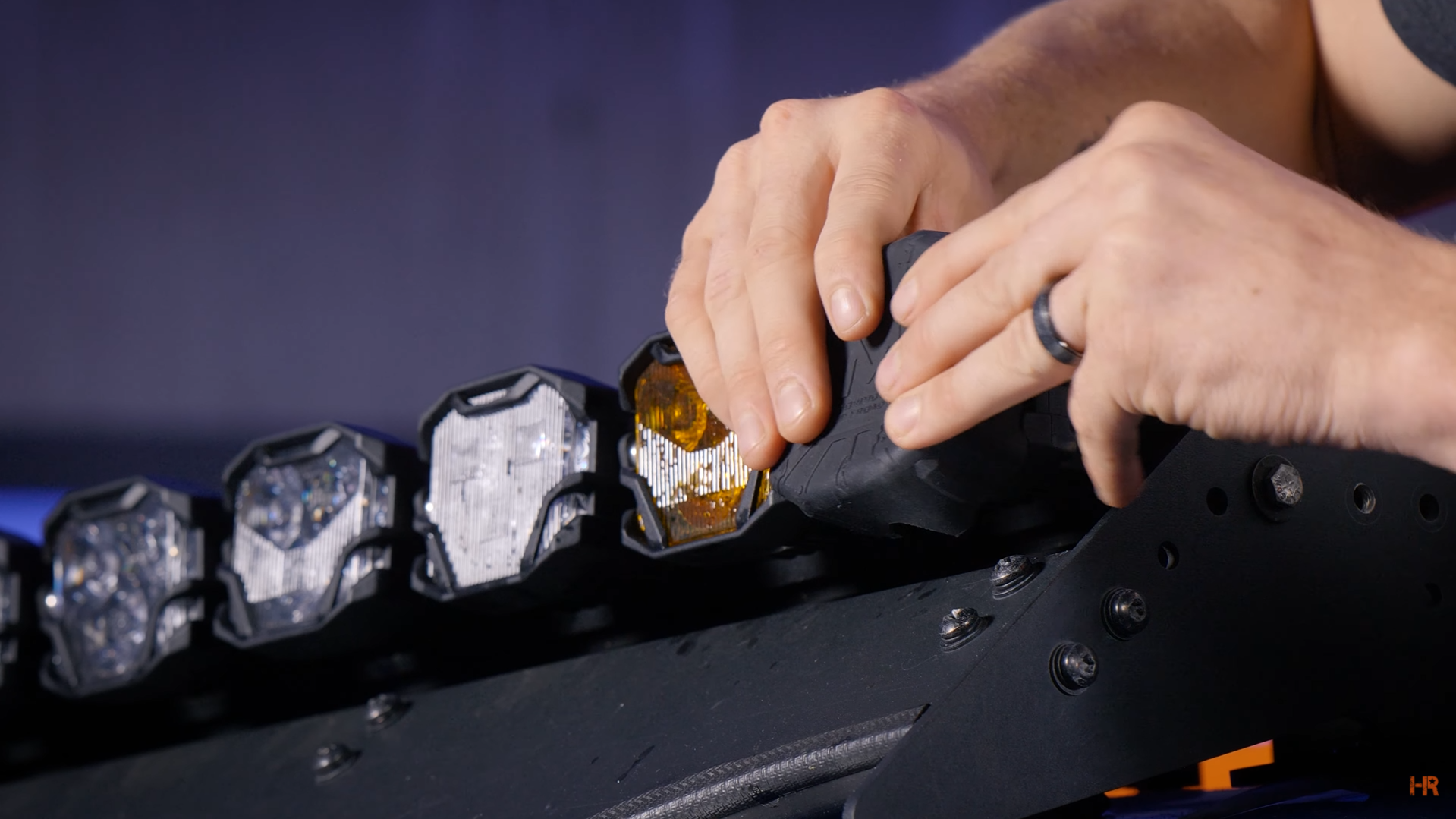 Overall, they are pretty inexpensive. The only downside is that you may have difficulty finding a cover that fits every mounting scenario. Even if the cover is brand specific.
What Mounting Solutions do the Pod Light Covers Apply to?
It is easier to answer where you cannot use a pod light cover. If you have integrated fog lights or installed your 4Bangers in a grill mount, then you will likely not be able to cover the pod lights. Beyond that, roof rack mounts, A-Pillar mounts, roll cage mounts, or even rear-facing mounts can all be covered.
Why Do I Need Pod Light Covers?
If you were to make a blanketed statement that covered all 50 U.S. states, pod lights of any kind are not legal for road use. We strongly recommend you use pod light covers when driving on the road in any state. This also includes if your pod lights or light bar are off.
To find your local laws, you will need to go to your respective state's court network, general assembly, Department of Transportation, or whichever website has the road laws of your state posted. In the case of Georgia, the laws are posted under the Georgia General Assembly.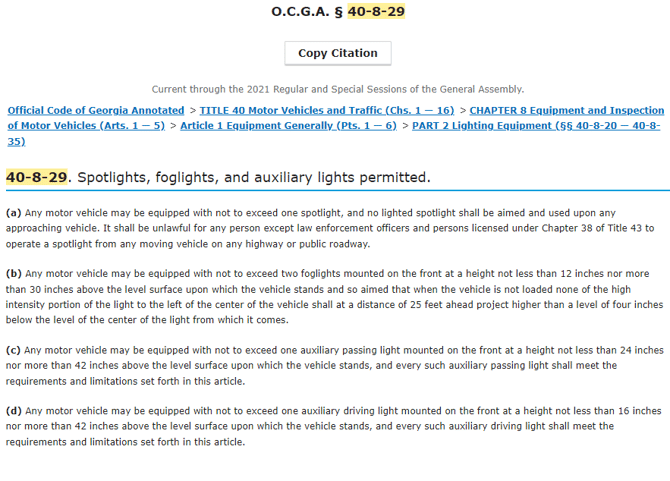 Typically, they will offer some level of a searchable database that will allow you to find the desired law or citation. Some states, like Vermont, provide a simplified explanation to help citizens gain access to questions that are commonly asked.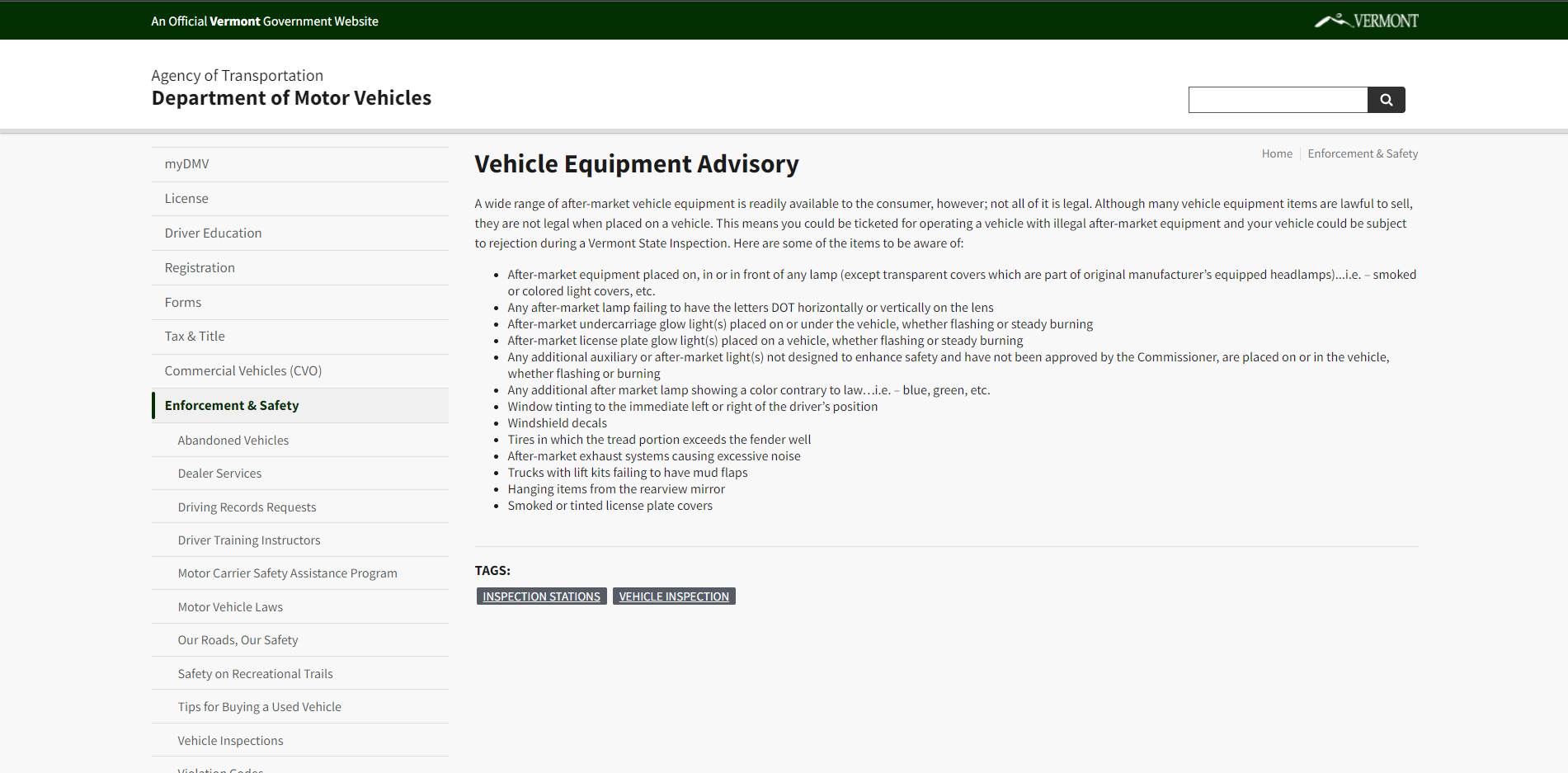 Once you have found the appropriate database you need to know what to search for. We found that terms like 'auxiliary lighting,' 'fog lights,' and 'pod lights' are most useful to find what you are looking for in the search bar. In some cases, you may be able to narrow your search if the state organizes its laws based on application, in Oklahoma's case, Motor Vehicles.
Other states like South Carolina and Utah have requirements for lights with more than a certain amount of lumens. Others have distance or mounting height limitations for lights of any kind. You will also see states that limit the number of lights you can install on your vehicle.

NOTE: Headlight Revolution is NOT an authorized legal resource or law practice. We strongly advise you routinely check your state laws for changes to the existing laws before installing aftermarket and off-road lighting products.
---
CONCLUSION
Using pod light covers is an easy way to ensure you are within the confines of the law without breaking the bank. The covers will help to ensure you do not turn them on accidentally, reduce the likelihood of being pulled over while having them on your vehicle, and protect your pod lights from road debris.
If you are more of a visual learner, be sure to check out our video on the Morimoto 4Banger LED Pod Light covers. While you are there, make sure to like and subscribe to our channel for the latest lighting upgrades for your vehicle.
Have any questions about one of the products we mentioned? Contact us today, and our customer service team would be happy to help.