Owning a 2011-2021 Dodge Durango means wanting the best for your vehicle. Trading its incandescent lights for LED ones is one such upgrade. It's straightforward and will take your 11-21 Durango's interior from simple to splendid. Let me show you how.
Choosing Bulbs: A Simple Matter of Light and Durability
Before we dive in, know your LED options. Three stand out, perfect for swapping out the T10 incandescent bulb of your Durango. These are the GTR Lighting 10-chip bulb, the Morimoto T10 LED bulb, and Morimoto's hybrid T10 bulb.
The GTR Lighting 10-chip bulb casts a bright, white glow. It's made for folks who love a well-lit interior. It's also long-lasting, a worthy companion for your Durango's journeys.
Then, there are the Morimoto T10 bulbs. One is a hybrid T10 bulb, light on the pocket but heavy on performance. The other Morimoto bulb is a visual delight, setting it apart from its kin.
Be wary, though. Many T10 bulbs out there don't live up to the promises they make. Make sure your pick is tested and won't flicker as your doors swing open and shut.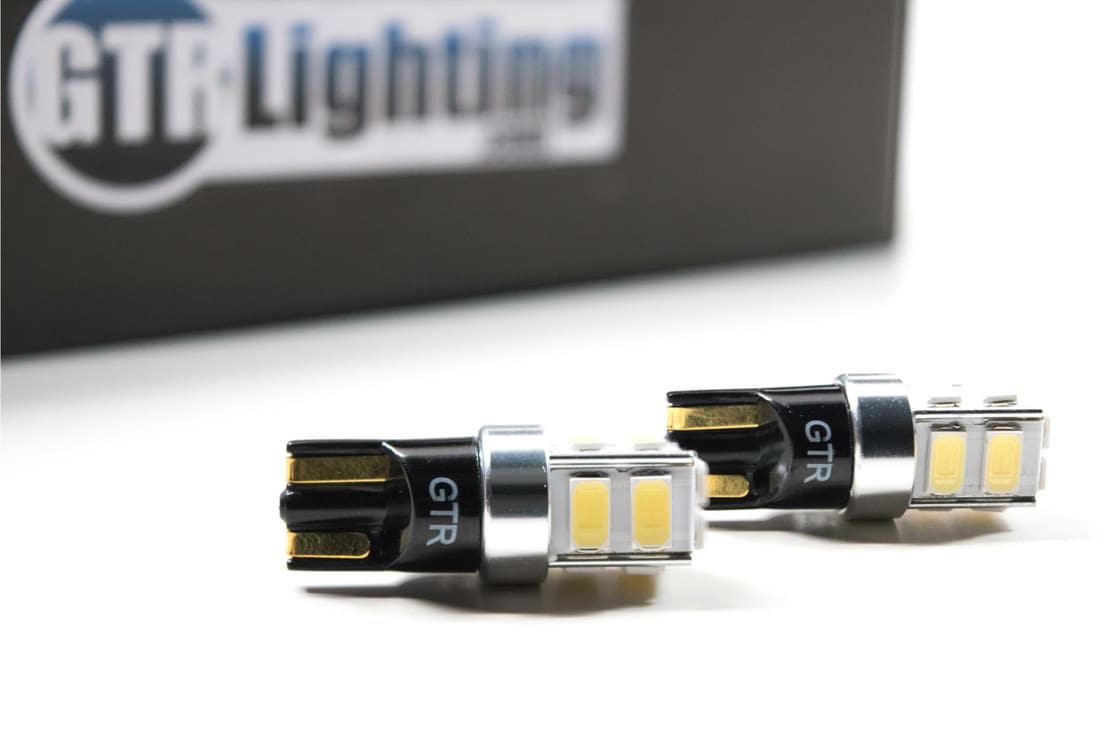 T10/194: GTR LIGHTING 10-LED CANBUS BULBS
Starting at $34
Installation: A Task of Patience and Care
Installing these bulbs isn't hard. You'll need a pry tool and perhaps a pair of needle-nose pliers. Be careful if the bulbs have been lit for a while. They get hot.
To start, use your pry tool to ease the map lights out of their spot. Once you've done that, you'll see the T10 bulb. It might be hot, so give it time to cool down before you handle it, or use pliers to carefully remove it.
Next, it's time to fit in your new LED bulb. If it doesn't light up, it might be because of the bulb's polarity. Just pull it out, give it a half-turn, and put it back. Now, your map lights are all set.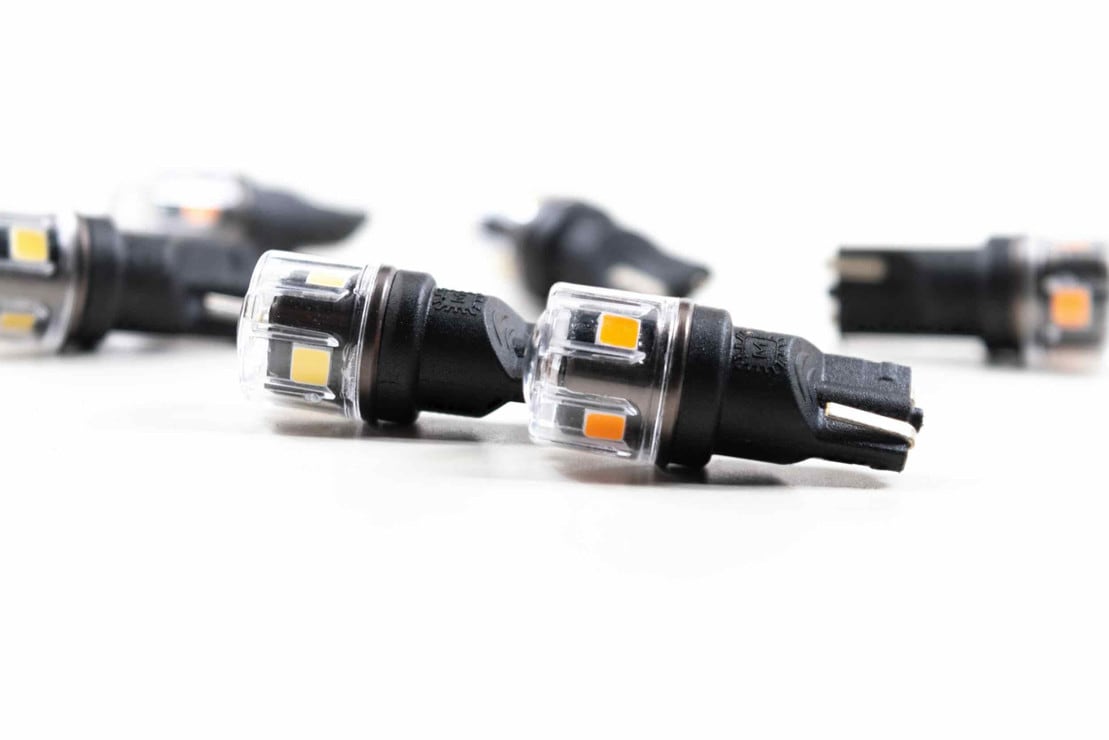 T10/194: MORIMOTO XB LED 3.0
Starting at $30
Carry On: Lighting up the Footwell and Ceiling
After the map lights, move to the footwell area. The steps are the same – remove the plastic cover, replace the T10 bulb, and remember to give it a flip if it doesn't light up the first time. This change will brighten the footwell noticeably.
The back passenger seats are next. Use the same bulb as the map lights here. It keeps the light color consistent across your vehicle's ceiling. Even though some ceiling lights can't be replaced, switching out the T10 bulb will make the space brighter.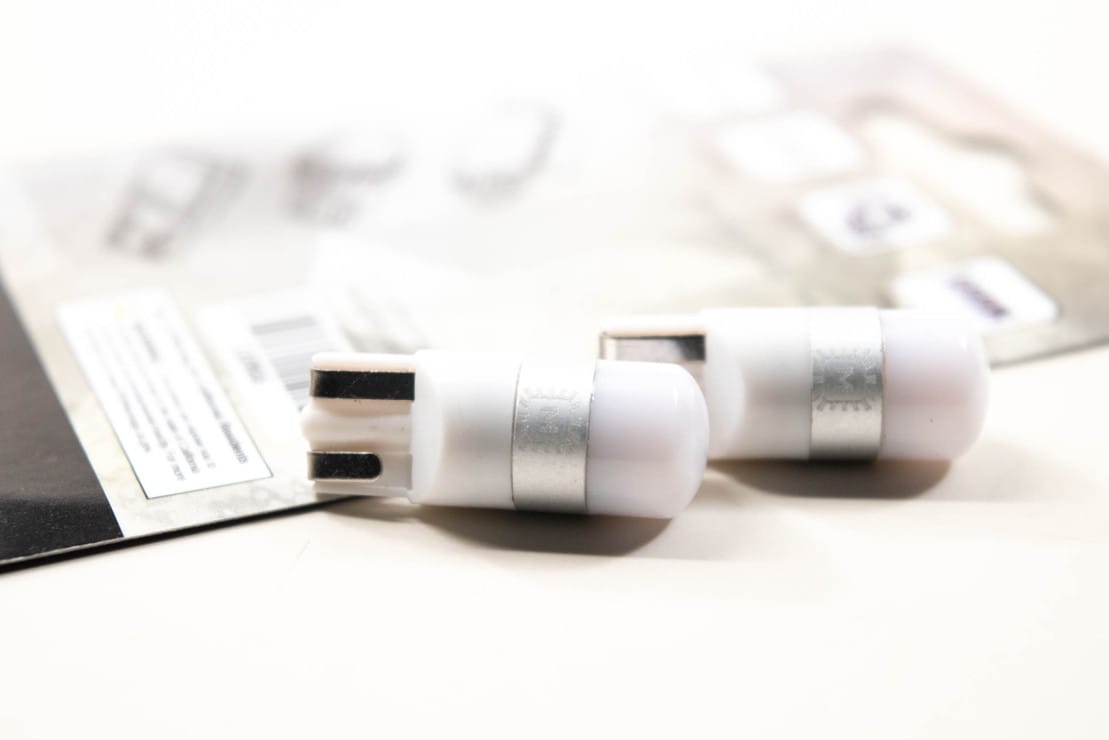 T10/194: MORIMOTO HYBRID
Starting at $30
Finishing Up: The Rear Hatch Lights
The last stop is the rear hatch of your Durango. Two T10 bulbs are nestled here. Just like before, pry out the housing, swap the old bulb with your LED bulb, and give it a flip if it doesn't light up right away.
You'll find that this upgrade makes a clear difference to your Durango. It's like giving it a new pair of eyes that light up the interiors, making everything clearer, safer.
LEDs: The Lights That Last
LED upgrades are becoming more popular. They're sturdier, and they perform better. This guide is meant to make the switch easier, ensuring that your vehicle's lights don't act up, with no hyper flashing or flickering.
Visit Headlight Revolution to find more lighting options for your vehicles. Type in your vehicle's details and explore a curated list of products, tried and tested. This is to make sure that when you choose to upgrade, you choose lights that last and serve you well.
Join the LED Revolution at Headlight Revolution
Make your way to Headlight Revolution today! This is where your journey to brighter and better lighting for your Durango begins. Trust us, there's something thrilling about navigating in the glow of our superior LED bulbs - it's like holding the reins of a well-lit future, right within the confines of your vehicle.
At Headlight Revolution, we provide nothing but the best. Our tested bulbs, backed by satisfied customers and solid performance, await you. Don't deprive your Durango of this exquisite upgrade. Head over to Headlight Revolution, and let your vehicle bask in the glow of the LED revolution.