Top 5 Lighting Upgrades for the Ford Shelby Super Snake F-150
Crammed with 770 horsepower and limited to only 250 units, the Ford F-150 Shelby Super Snake is a monster of a pick-up truck. The huge performance intake atop the hood, go-fast stripes, upgraded suspension, and Shelby by Borla exhaust system contributes to a great package. One thing is lacking though, and that is lighting.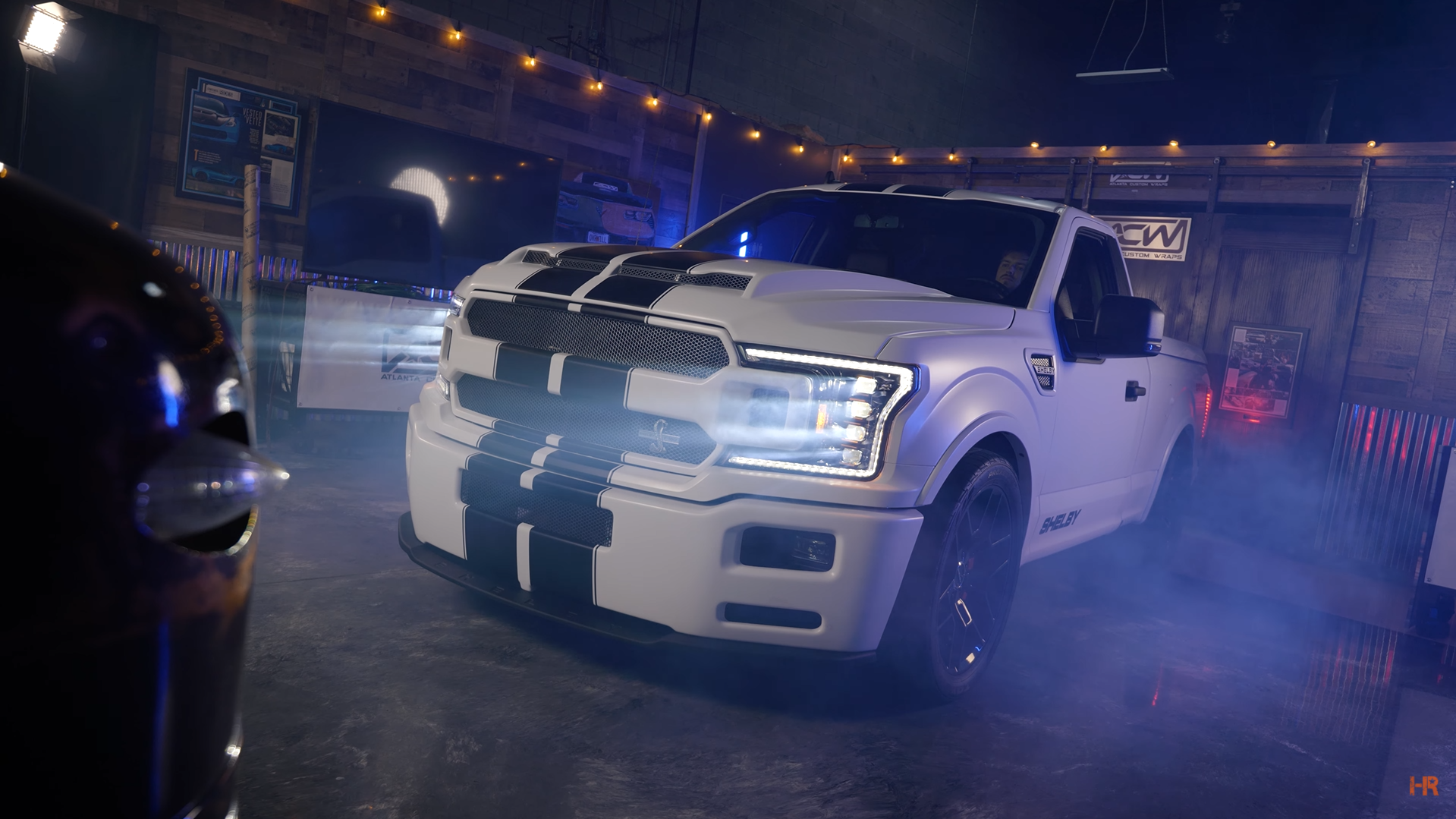 Even the greatest of cars, like the Ferrari F355, have had their lighting performance overlooked. Some are worse than others. The Super Snake comes equipped with a set of halogen headlights and your standard incandescent bulbs for the brake lights. Nothing to write home about but we have a fix for it. We have gathered 5 essential lighting upgrades that you can do to spruce up the appearance of your F-150 Super Snake.
Super Lighting for the Super Snake
We got together with Gavin Trace Simon (@itsjusta6) and the folks at Atlanta Custom Wraps to put some of the best of the best lighting upgrades on Gavin's Ford F-150 Shelby Super Snake. This truck is absolutely insane, but the car was lacking when it came to light output. Here is a list of all the best LED lighting mods you can do to your 2015-2020 Ford F-150 (whether it is a Super Snake or not).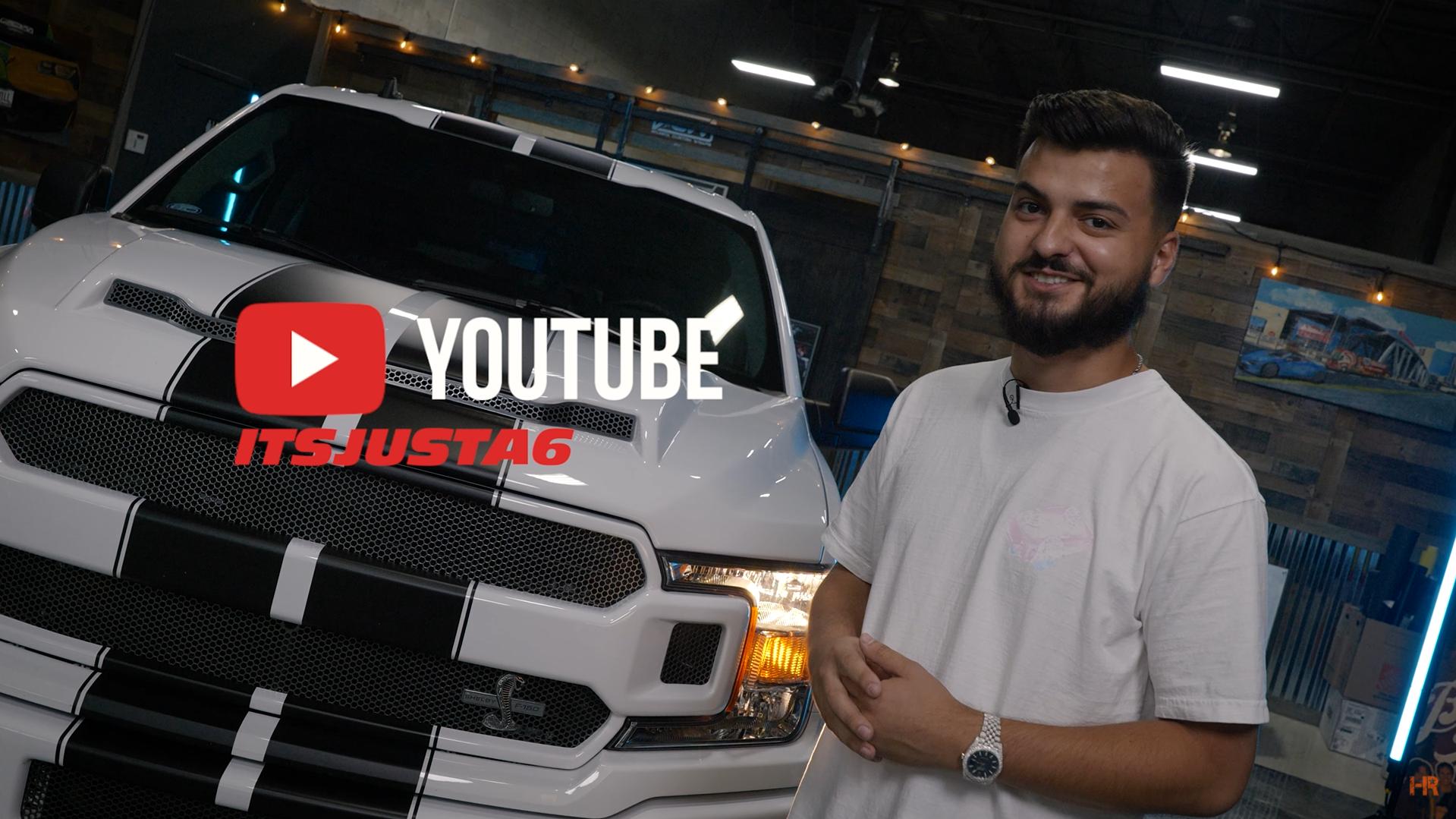 Morimoto always hits their mark when it comes to developing a quality product for your vehicle. Their XB line of headlight and taillight housings feature a UV-coated polycarbonate lens to help protect the lens from sun damage. They also use a PPS plastic housing to reduce the overall weight of the light while maintaining its rigidity.
Specifically, the F-150 XB LED headlights offer a performance upgrade over the stock halogen headlights. You will be looking at a more modern appearance with a bit of influence from the Ford Explorer headlights.
A stand-out feature of this fixture is the daytime running light (DRL) that outlines the exterior sides of the light. Not only are the DRLs easily seen during the day, but they also automatically dim to 50% brightness when you turn on your low beams. There is also a sequential turn signal that runs across the top of the headlight.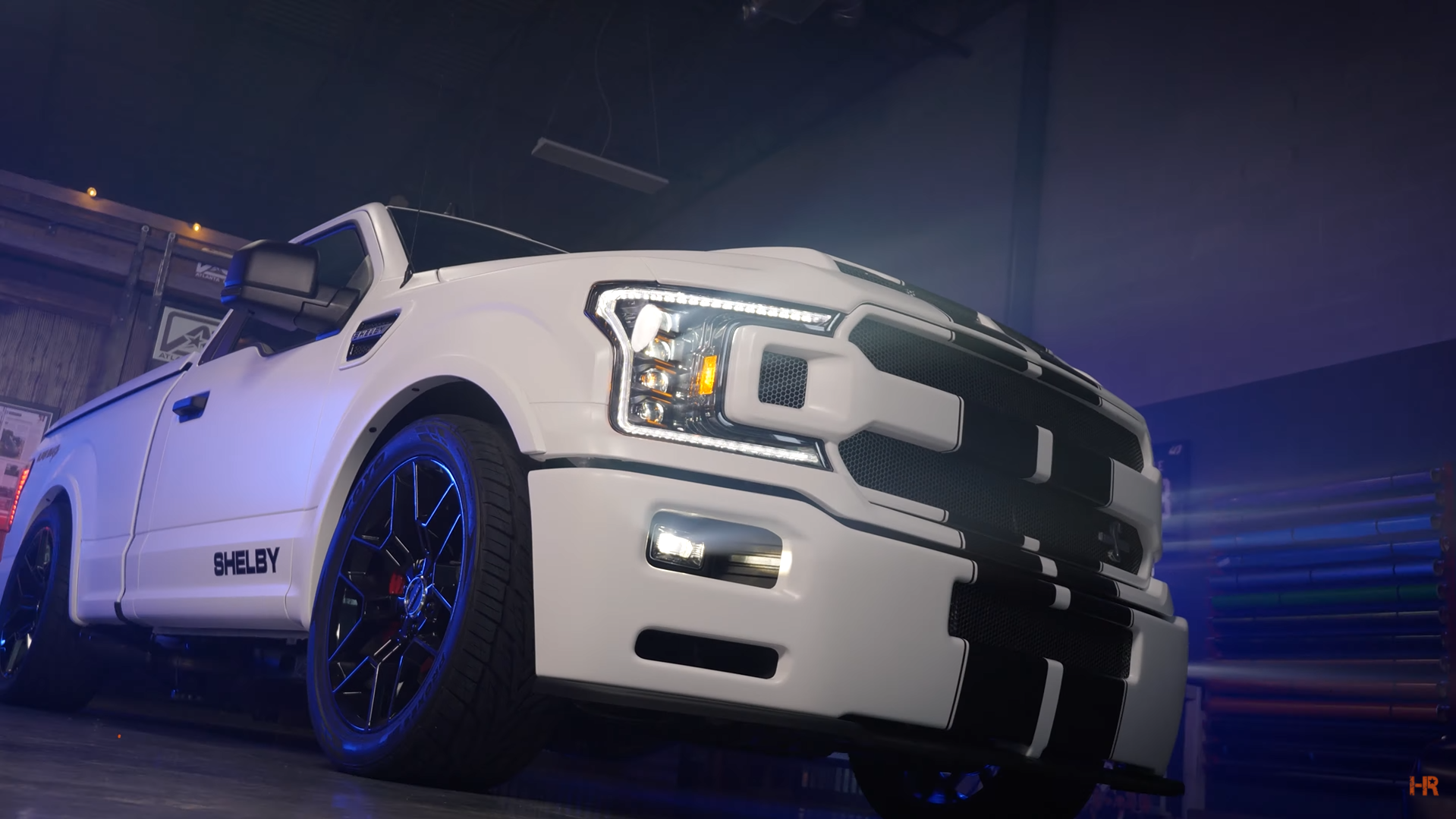 No need to worry about the fitment of these LED headlights, Morimoto has ensured that these give an OEM fit with their factory mounts and connectors. A truly plug-and-play experience, making for an easy install process.
If you would like to see these lights in action, check out our video going over all this light has to offer.
---
Moving to the rear of the car we have the Morimoto XB LED Tails installed on the F-150. Just like the headlights, these feature a UV-coated polycarbonate lens and PPS plastic housing. There is also an added measure of customization to these with the option to go with the 'smoked' look.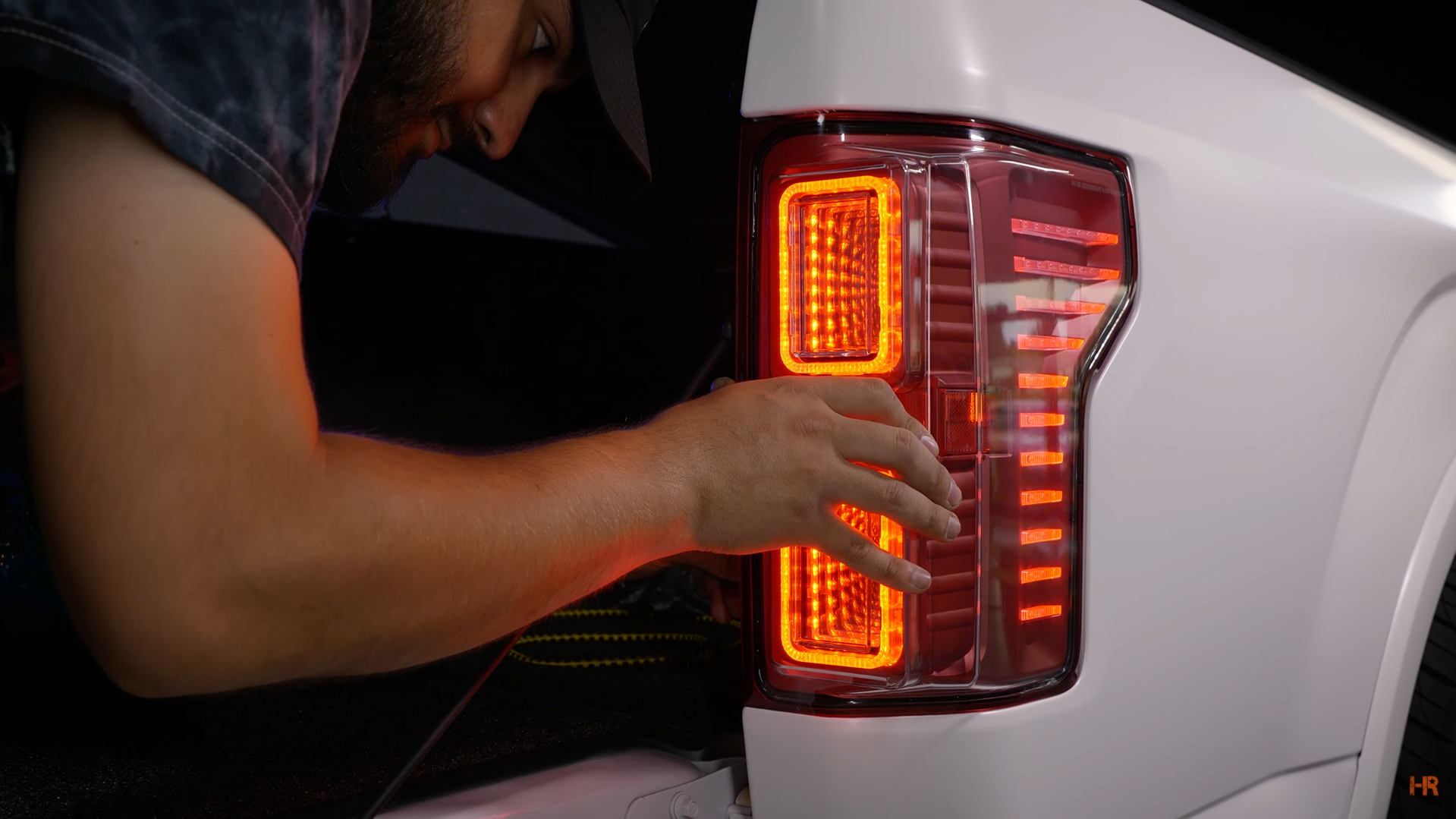 The same level of plug-and-play capabilities also applies to the XB LED tails for the F-150. You will find the correct mounting points and connectors to put them right into your car. One thing to note, however, is that you will need a relay harness to use these lights with the '18-20 F-150s. These also are not compatible with OEM LED or BLIS taillight-equipped trucks.
If you are looking to put a set of these on your car, check out our video going over everything you need to know about the F-150 Morimoto XB LED Tails.
---
If those XB LED tails are not enough rear-end lighting for you, maybe this LED reverse light bar from XTR will do it for you. The XTR LP is the only system on the market that prioritizes optical performance over raw output. The result, an incredibly powerful light bar that will make backing up in the dark an easy task.
At a 10-degree mounting angle, the vertical range is -20 to +25 degrees. At the most typical 0-degree mounting angle, the XTR LP provides a -30 to +15 degree vertical spread. This more than exceeds the illumination range of most standard reverse lights. Please note, this product far exceeds the legal limit for output volume in a reverse light application.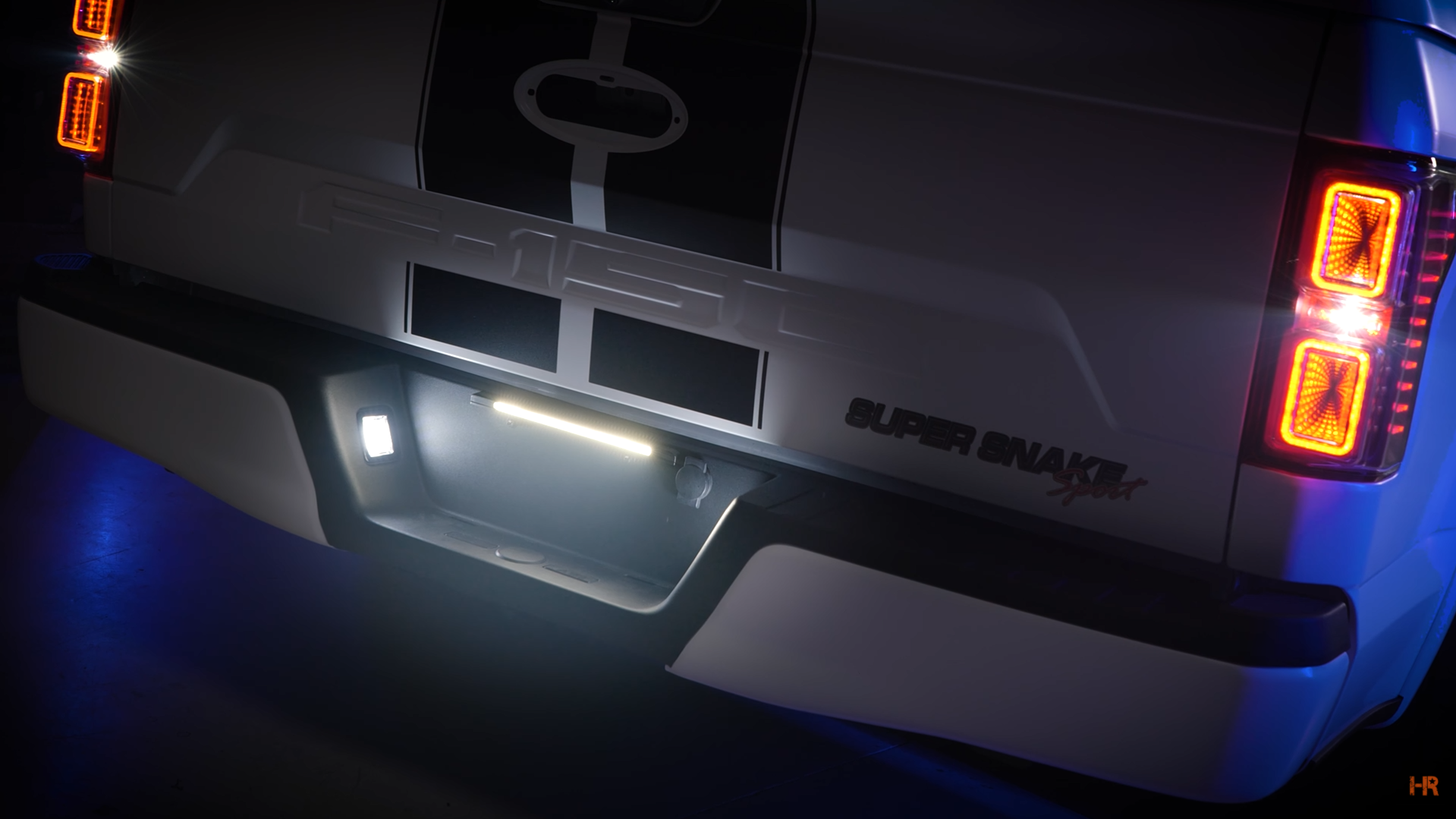 The XTR LP LED light bar is protected by a die-cast aluminum housing and is designed to fit atop a US-specification license plate. You will find the mounting plates line up with your existing plate mounts.
It comes with 1.5 meters of integrated wiring that can be trimmed back according to your application. There is also an integrated rubber grommet for added weather protection.
Speaking of installs, we have a video reviewing this light in-depth and going over how to install it on your vehicle.
---
Sometimes the biggest upgrades to your car are the little things. These Morimoto XB LED Side Mirror lights are a subtle touch to really change the road presence of your F-150. Using a powerful Osram LED behind the UV-coated polycarbonate lens, these lights produce a sharp color and are easily seen when they are on.
Why replace the old halogen bulbs in your side mirror signals when you can have a whole housing that not only looks better and outperforms the original. There is also no need to worry about messy wiring or weird fitment. These lights are entirely plug-and-play.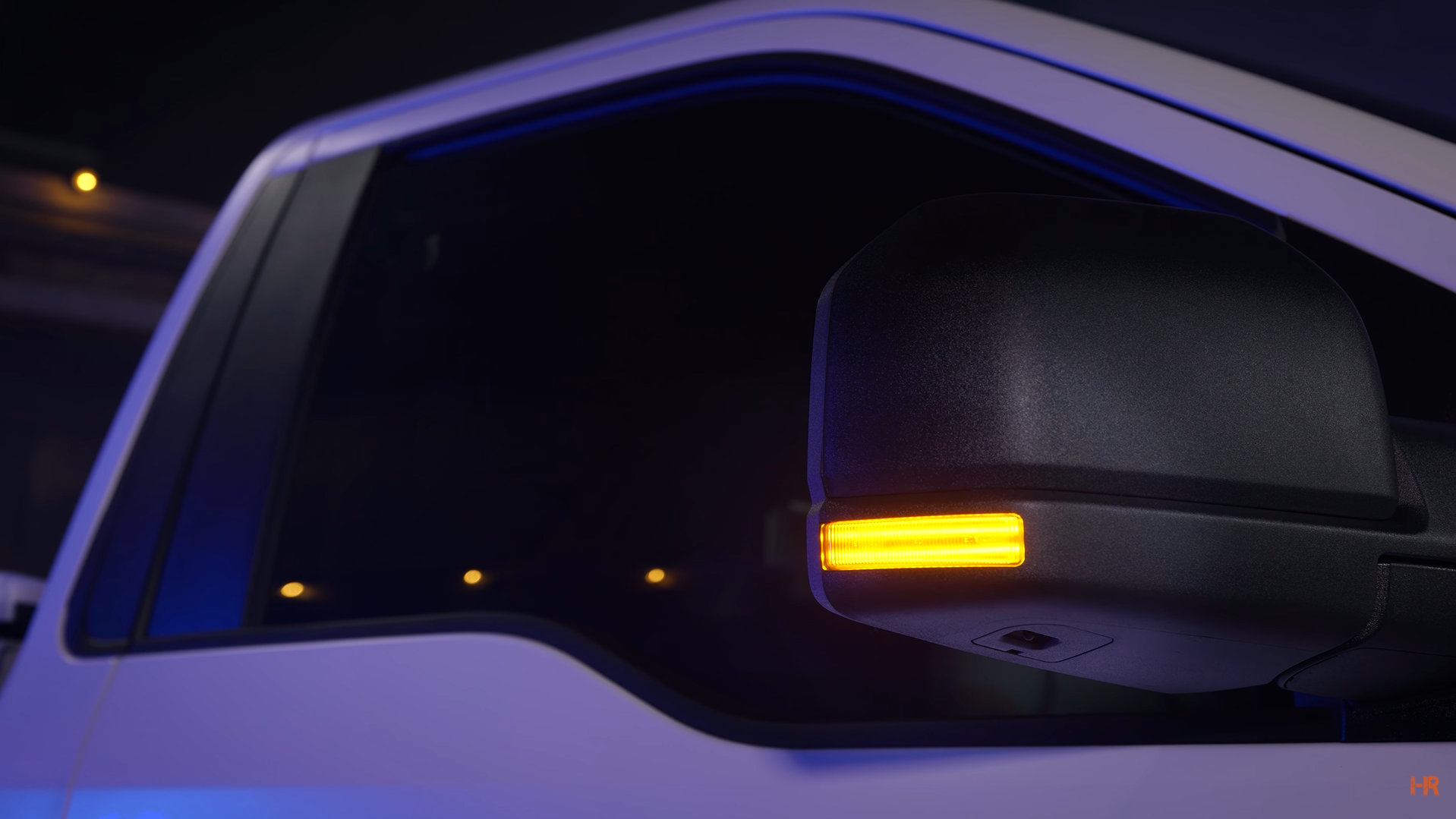 Lastly, we really like that these have a sequential turn signal. It adds a more dynamic appearance to the car while also helping it stand out to other drivers.
---
You may be thinking, "why another set of license plate-centric lights?" But these are meant to light up your license plate rather than the space behind you when you put your car into reverse. This is definitely one of those exterior lighting modifications you can do to your truck that goes a long way in improving the overall look.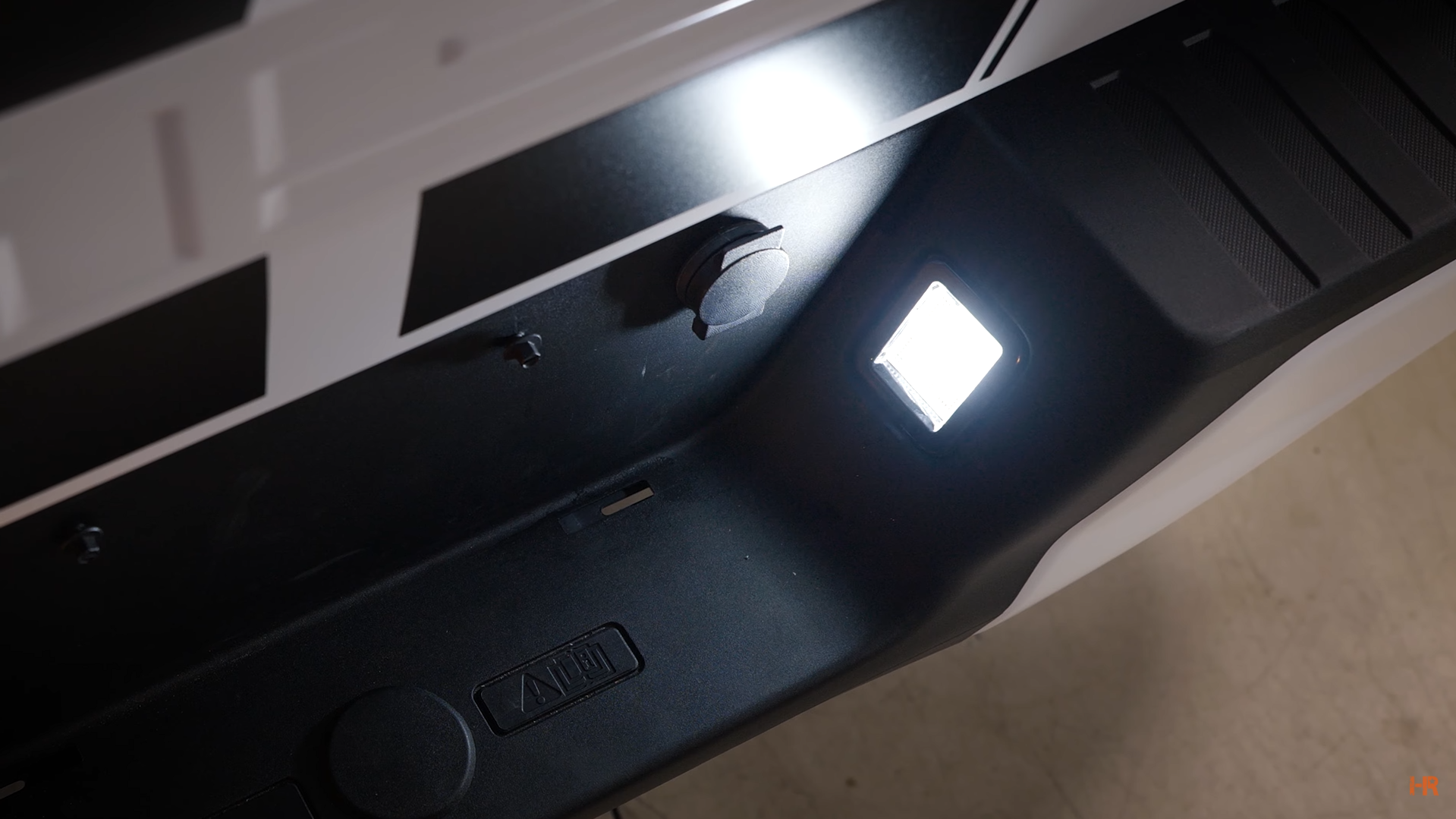 Plus, at $37, these are a steal with their plug-and-play capabilities, high-powered Osram LED chip, and standard UV-coated polycarbonate lens.
You can pick up your own set here!
---
Whether you have a performance-focused sports car, kitted-out off-road rig, or a reliable daily, we have lighting upgrades to fit your car. Take a trip over to HeadlightRevolution.com and put in your Year/Make/Model to find all the available products for your vehicle.
Have any questions? Reach out to our customer service team who is happy to help you with all your lighting needs.
Check out our video on @itsjusta6's Shelby Super Snake F-150 below. While you are there, be sure to like and subscribe to our channel for the latest in lighting upgrades for your vehicle.