The BEST Lights to Install on your 1997-2006 Jeep Wrangler TJ
One of the final trucks out there that maintained its rugged, off-road abilities, before embracing the heavier nature of modern trucks. Heck, the JK has on average 1,000lbs more weight than the out-going TJ. This is why we love the TJ so much. A great mix of classic styling and modern performance. However, the lighting options are a letdown.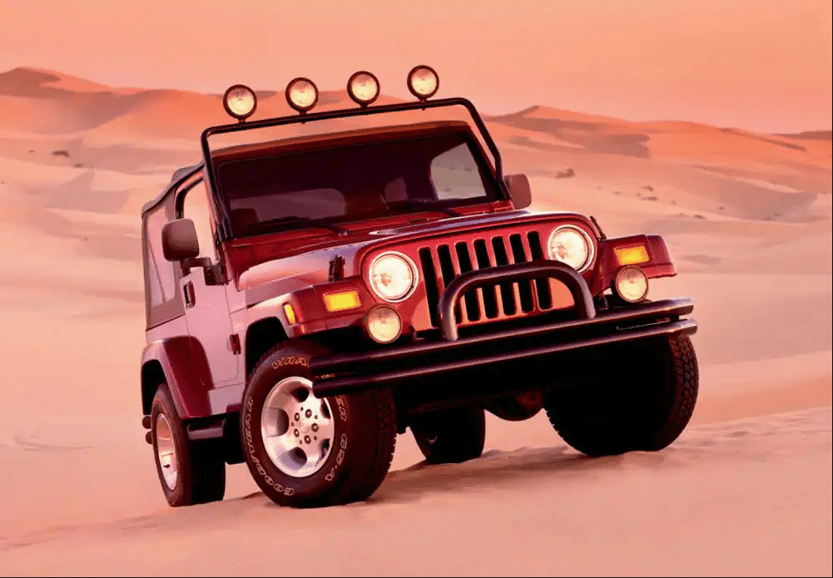 To remedy this, and to hopefully bring your Wrangler's lights into the modern age, we have compiled five must-do lighting upgrades for your 1996-2006 Jeep Wrangler TJ. This applies to those who are just looking to make their ride safer for the road, or to those of you who are looking to tackle the next trail in your off-roading journey.
ABOUT THE WRANGLER TJ
I hope you have those cargo shorts and wayfarer sunglasses ready because this retro-inspired Jeep is a Jeep for all generations. The outgoing YJ model ditched the iconic round headlights and overall design language for a boxier look. With the TJ model, Jeep purists found a return to form coupled with much-needed updates such as optional anti-lock brakes, dual airbags as standard, and coil-springs that work with the quadrafoil multi-link suspension adapted from the Grand Cherokee.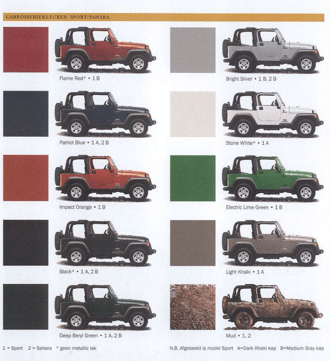 All these updated components added to the everyday usability of the Jeep in respect to handling and comfort, while also adding more ground clearance and suspension travel for those Mojave Desert camping trips. The soft-top was easier to use, and the car maintained its folding windshield and outboard hood latches drivers are accustomed to.
It is no wonder this Jeep model lasted 10 years in production and a mid-model year update in 2003, that brought about a 2.4L "Power-Tech" inline 4-cylinder engine from the Jeep Liberty. Over its lifespan, it also saw several special editions and limited sale collaborations. The one that stands out the most is the 2003 Tomb Raider Edition. About 1,000 were made and featured 16'' Alcoa forged aluminum wheels, special badging, and a "Bright Silver" paint job to match the vehicle used in the 2003 film starring Angelina Jolie.
LIGHTING
Jeep made the decision to return to the classic headlight look of the car and have yet to double back on their rectangular phase (thank goodness). The outdated halogen bulbs need an update for the sake of safety and for performance.
Headlights
This is the most obvious update anyone can make to their car and that is for good reason. If you are cruising around in a Wrangler TJ, you likely have a taste for its retro-styling and iconography. Probably the best option for a headlight replacement is the Holley RetroBright 7'' Round LED Headlights.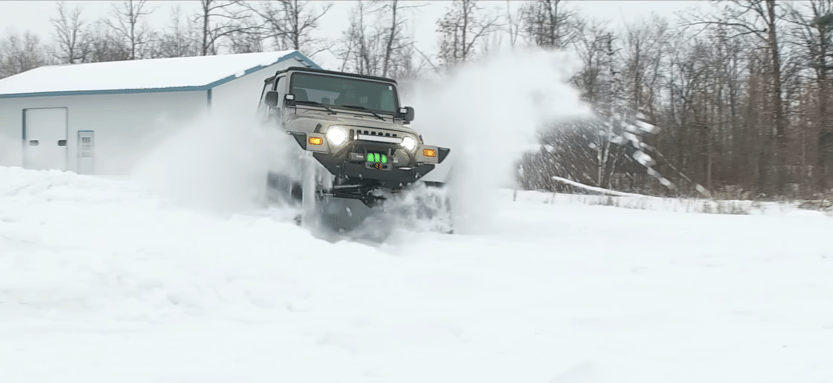 Just like the titular car, the RetroBright is a combination of classic styling with modern performance. The sealed beam look and feel is kept, while the dingy light output is ditched in favor of an LED cartridge. Holley and Morimoto, two greats of the automotive aftermarket industry, have produced a headlight tailored to classic car and truck owners.
The shallow construction and period-correct color blend into almost every car it fits on. There is a classic white color (3000K) and a modern-white color (5700K) if you want to give it a more modern appearance.
| | |
| --- | --- |
| Low Beam | High Beam |
| | |
Honorable Mentions:
Morimoto Sealed 7'' 2.0 Bi-LED – For a quality, modern appearance
Morimoto Super 7 2.0 - The brightest 7'' Round LED Headlight on the market
Vision X Universal Sealed Beam Halogen Headlights 7'' – For a more wallet-friendly option
Fog Lights
No Wrangler, or Jeep period, is complete without a quality set of fog lights. How else will you cut through the thick fog of the Okefenokee Swamps or the sweeping blizzards of Denver, CO. Plus, a set of quality fog lights adds to the vehicle's appearance.
Your fog lights are going to be sent through the wringer and it is important to have a durable, long-lasting bulb to get through it all. The GTR Lighting CSP Mini is a fantastic gateway into LED fog lighting upgrades. At only 16w, it draws roughly a third less power and is twice as bright as many OEM Bulbs.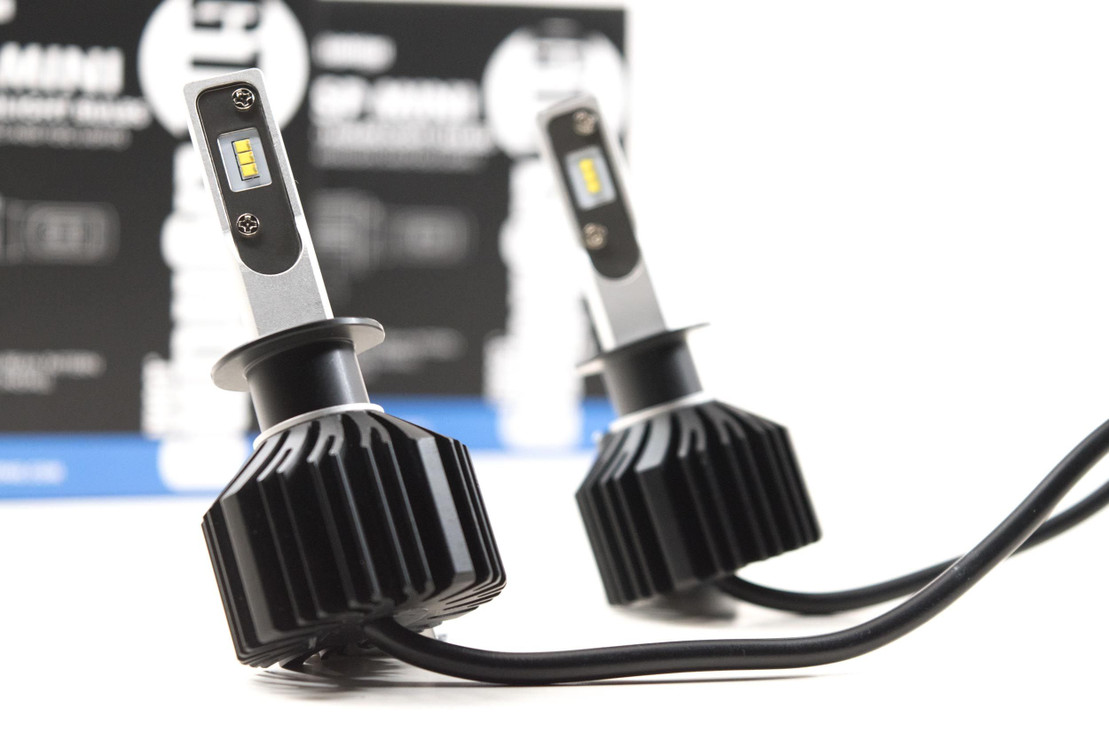 For those of you interested in going the LED route, the Morimoto 2Stroke 3.0 is a great option. They utilize a Z ES LED Chips from Philips Lumileds to provide a stronger and brighter output while also taking up less space. The compact design allows for the cooling fan to be focused on a smaller space, preserving the lifespan of these bulbs.
What makes these two options great for Jeeps, is the 2Stroke 3.0 has an enclosed fan and the CSP Mini does not need one. That means that with all those mud baths and dirty conditions your Jeep will plow through, you can be confident that your fog lights will too.
Brake Lights
While you could spend a couple hundred dollars on some aftermarket housings or even another set of OEM taillights, going the bulb route will probably be your best option. OEM housing will eventually become more difficult to find as time marches on and aftermarket housings are a mixed bag of cheaply made products and DIY jobs that require too much of your time.
For the brake lights, GTR Lighting produces a great bulb for this application, the i-LED Ultra which also happens to be the brightest brake and turn signal bulb on the market. If the Ultra series is a little out of reach for you, there is also their tried-and-true Armor Series bulbs that will fit all the same applications at a more affordable price point.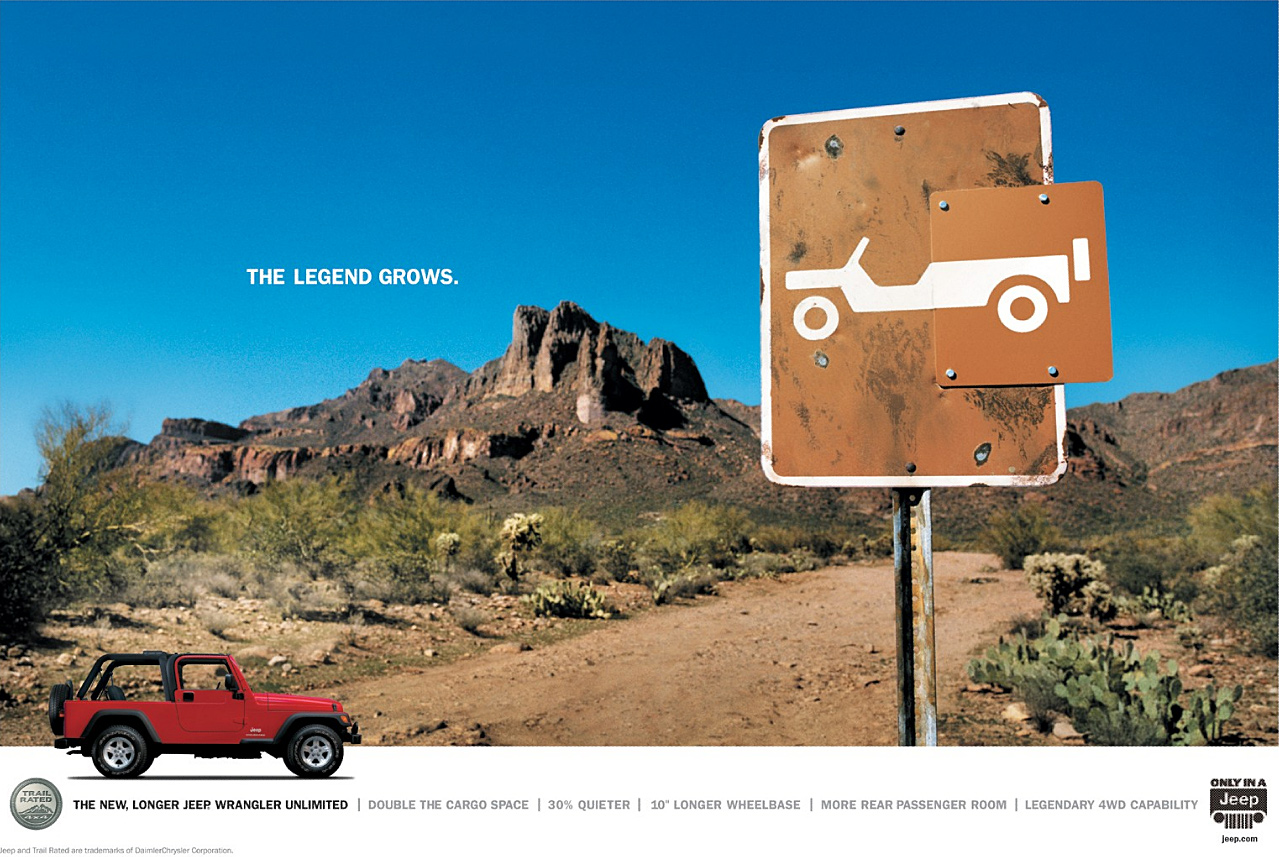 Instrument Panel Light
While the Wrangler TJ has stood the test of time, many of its lighting fixtures will not maintain that same sense of longevity. This especially applies to the fixtures that are almost always running.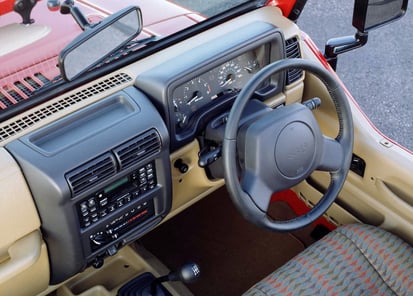 In this case, we are talking about the gauge cluster lights. While the job to replace them is a bit tricky, doing so is a rewarding task. We recommend the Morimoto Hybrid to refresh the look of your dashboard.
The 5000K light combined with the PC light filter means you will get a soft color that is not in your face while maintaining a solid OEM appearance. The light is evenly distributed to properly illuminate your dash.
Courtesy Light
We were going to round off our list with another heavy hitter of a lighting application, but it would be rude of us to exclude the underdog (almost literally). Your courtesy light is the light that goes at the bottom of your door to illuminate the ground as you step in and out of your car. Not something you always take notice of, but something you will miss when it is gone.
Thankfully, we have a few quality examples that you can put on your TJ. One of our favorites are the XB LED Morimoto bulbs. This bulb uses a special ribbonized-PCB to deliver power to all six LED chips, which are protected by a thin polycarbonate lens to help avoid any damage on installation. No cheap plastic here.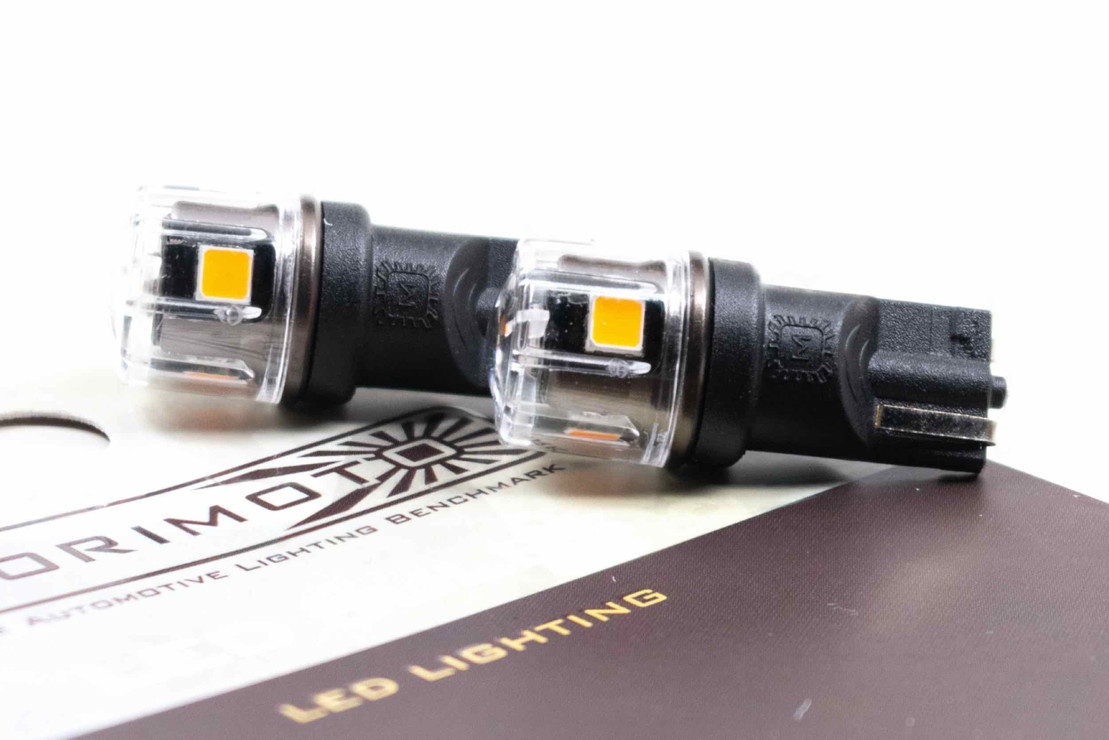 ---
If these five upgrades do not satisfy your needs, head over to HeadlightRevolution.com and put in your vehicle's Year/Make/Model, and find all the best lighting upgrades. If you have not already, check out our YouTube channel for all the best videos on lighting upgrades and installs. While you are there, make sure to like and subscribe to our channel for the latest lighting upgrades for your vehicle.
Have any questions about one of the products we mentioned? Contact us today, and our customer service team would be happy to help.