D1S and D2S LED Headlight Bulb Replacements - Are they brighter than HID?
Many vehicles that roll off the dealership lot come equipped with HID Projector headlights. While we are looking at a unit for a Nissan 350Z, the same information can be applied to a variety of cars. A Chevrolet Silverado with HID headlights, GMC Sierra, a Ford F-150, or a new Chevy Camaro, that came with factory xenon or HID headlights will use something called a D Series bulb.
But what is a D Series bulb? They come in D1, D2, D3, and D4 variants. The new ones are produced without any mercury in them, making them more environmentally friendly. In terms of installing LED bulbs, there are D1, D2, D3, and D4 bulbs that will work with the associating HID. The question is, are LED bulbs brighter than HID?
HID CONSTRUCTION
Regardless of which bulb we are looking at, they will all have the same plastic collar to fit into the projector. This makes putting the bulb in place super easy. However, installing the bulbs in their entirety is where it gets a little more complicated.
Initially, an HID cable would run from the HID bulb and into a control ballast located at the base of the bulb. This ballast runs the headlight bulb. In no way is this an easy plug-and-play project.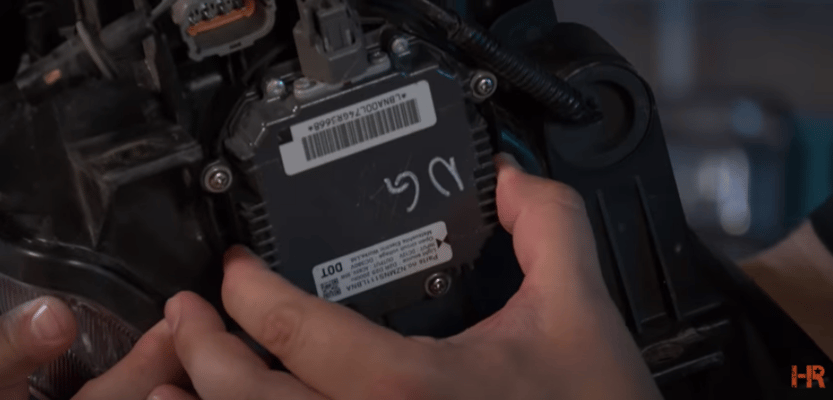 If you have the D1 or D3 type bulbs, you will have something that looks like below. A bulkhead coming from the vehicle grants power to the ballast and the ballast runs the bulb. It is a lot to replace for this kind of project when other options exist with easier install processes.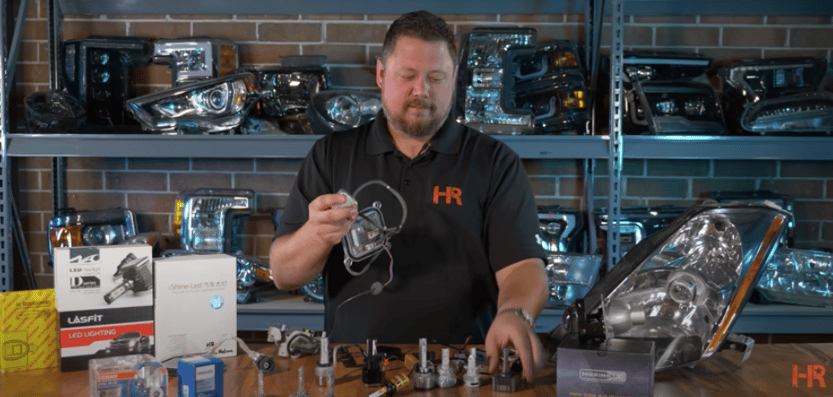 If you have a D2 or D4 HID bulb, you get a ballast where the bulb connects to the ballast and only that. An LED option will allow you to replace the hefty HID bulb and ballast with only the LED bulb and its accompanying resistor. Both of which are smaller than the HID components.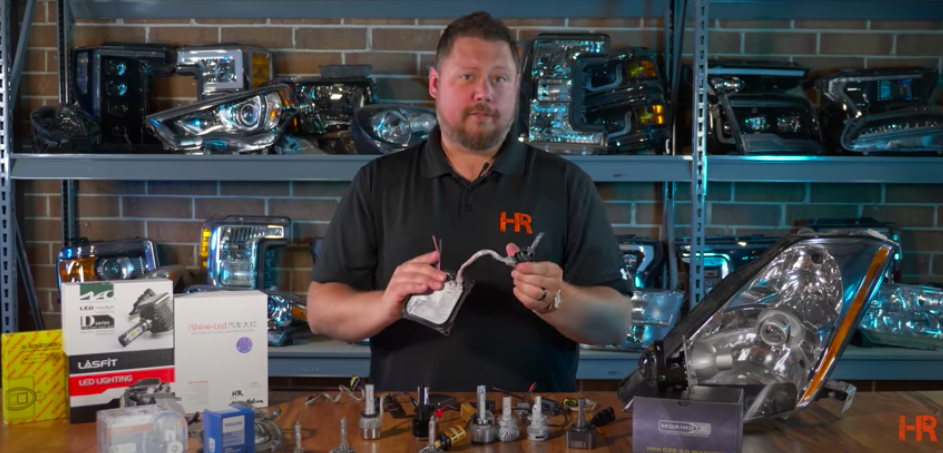 COMPARISON
When buying HID bulbs, you must keep in mind that none of them are truly plug-and-play. You will have to figure out what to do with the ballast, the incoming power wire, and the old ignitor cable. If you are thinking about LED bulbs in your HID system, you should keep in mind that new ballasts and bulbs are easier to replace than just taking out the whole thing. LED bulbs are not the best option.
In short, the light output of LED bulbs is not up to the same standard as HID bulbs. To illustrate this, we have purchased seven different LED bulbs and put them to the test. We have included a variety of D series bulbs to make for more conclusive results.
Each of these lights will be tested against a Morimoto D2S Projector with a Phillips HID bulb, and a regular 35-watt ballast. It gives a crips cutoff line, great width, color, and a defined hot spot. This puts out 2240 max. Lux.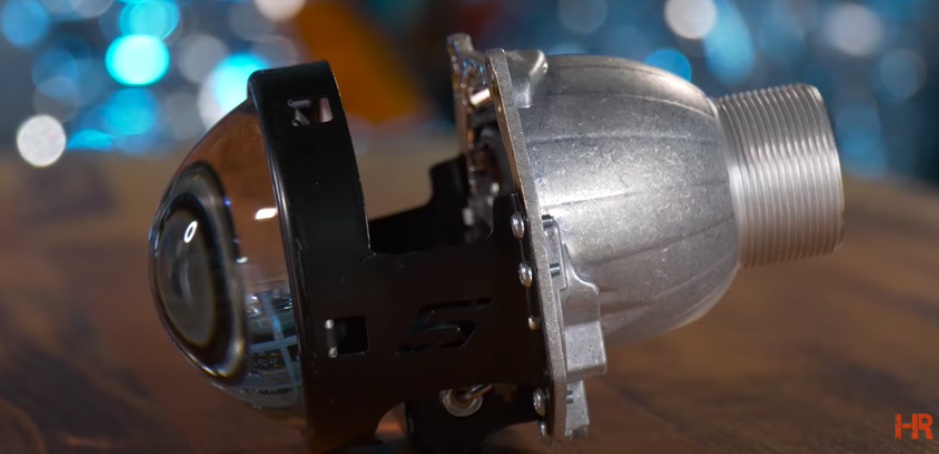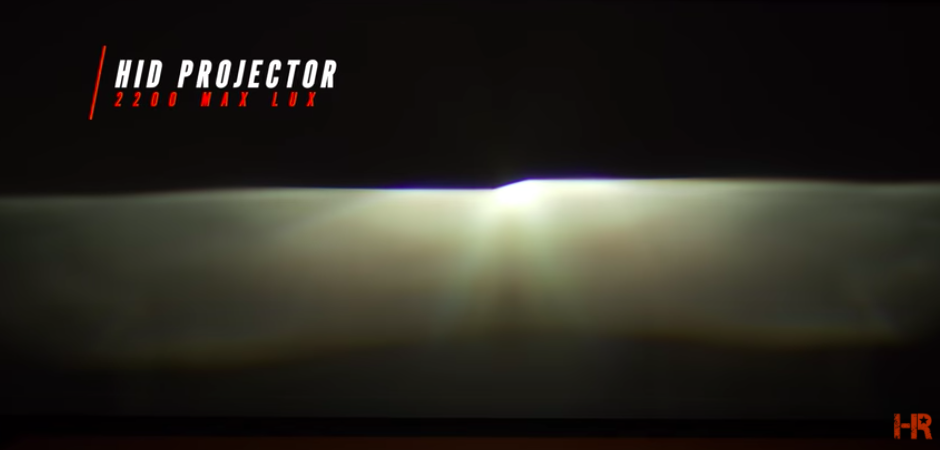 Looking at the LED bulbs, the beam patterns, brightness, and color does not always compete with the HID bulbs. Or at least not all aspects at once.
The first bulb we looked at, barely registers on the brightness meter. Not only that, but the chips are out of alignment and there is no way to fix this. The beam pattern is terrible and even upon rotating the bulb, you cannot get it to look right.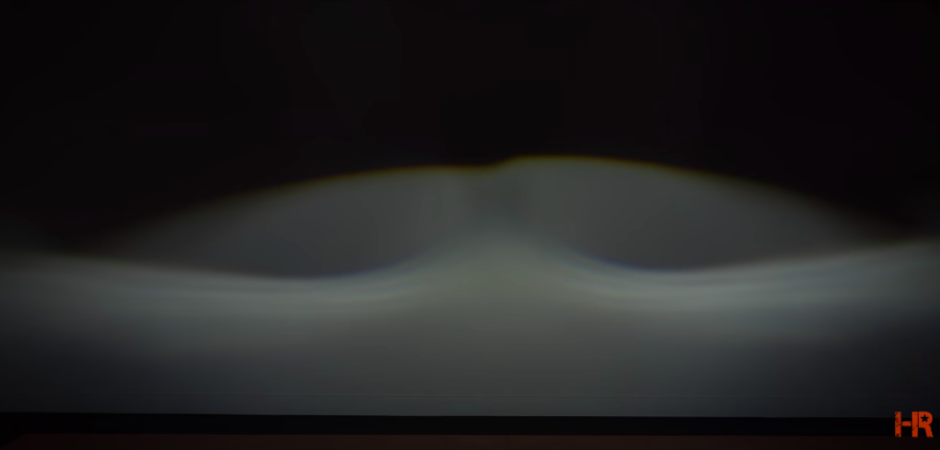 For the second bulb we tested, it managed to compete with our benchmark in the brightness category. Coming in at 1010 max. Lux, it is half as bright as the Morimoto D2S HID Projector.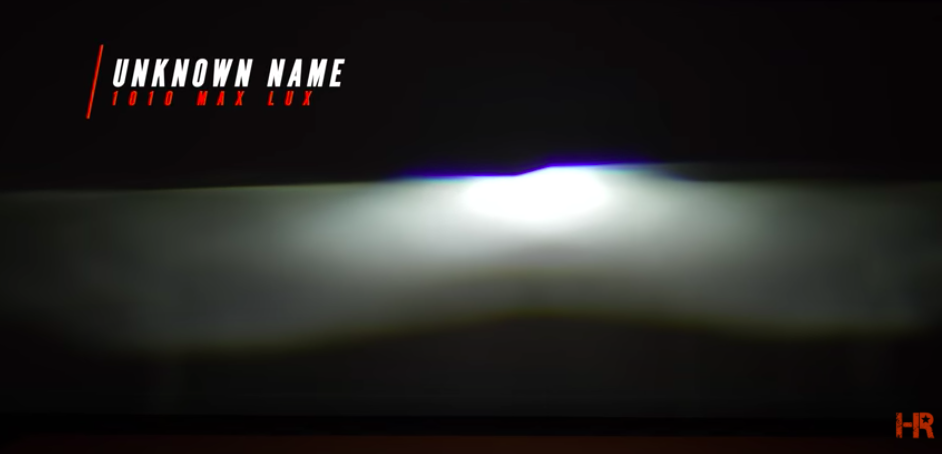 With the Morimoto 2 Stroke 2.0 D2S LED bulb, it presents an odd-looking beam pattern and puts out 850 max. Lux.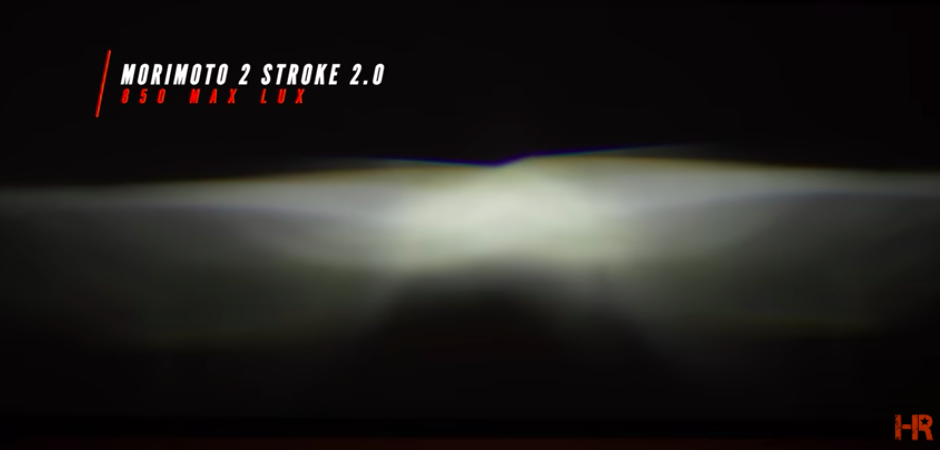 Other options, like this one, barely register on the brightness scale and have a terrible beam pattern. We do not know what they were thinking when these were produced.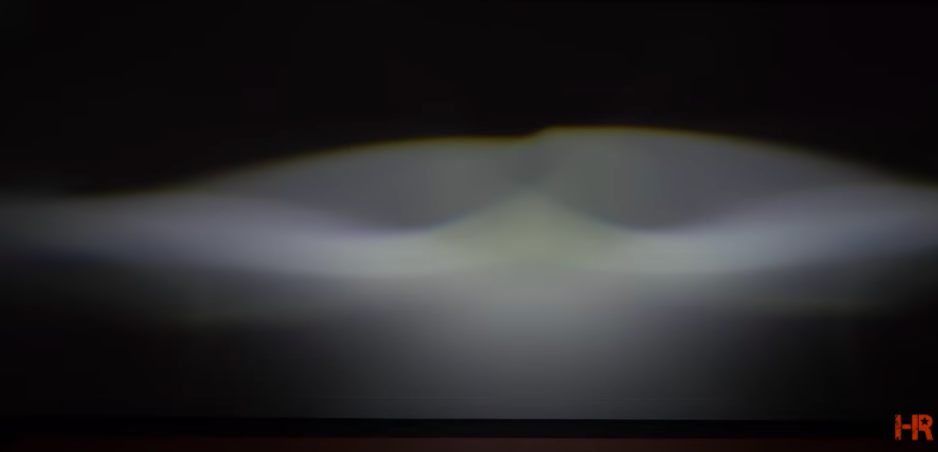 Some are bright enough to be usable, like this model that puts out 1050 max. Lux. However, this bulb appears to be missing half its beam pattern. So, at the end of the day, the brightness is irrelevant when it is not used practically.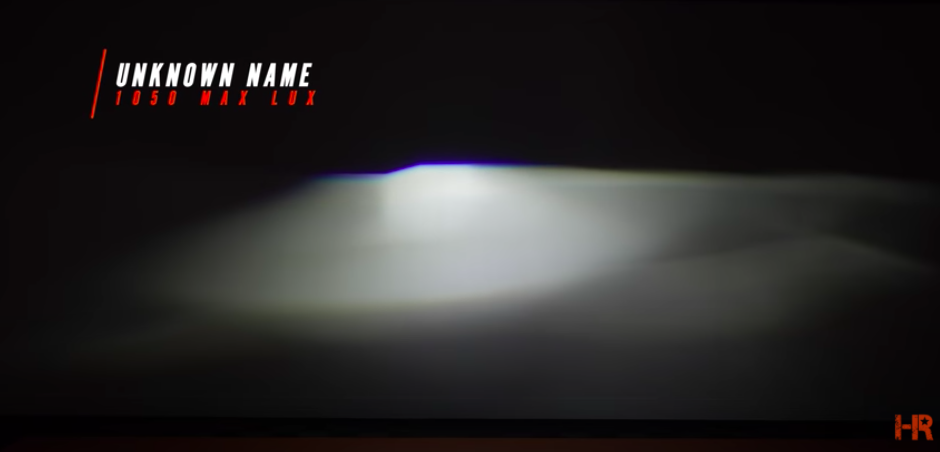 When it comes to choosing an LED bulb to replace your HID bulb, we recommend replacing the specific component on your HID system. So, if it is a ballast that has gone bad, replace the ballast. If it is the bulb, replace the HID bulb. LED bulbs are just not a viable replacement for HID lighting situations.
If you need any help figuring out what components you need to ensure your factory HID headlight works its best, reach out to our customer service and we are happy to help you out.
---
If you are more of a visual learner, check out our video covering this same topic below. While you are there, make sure to like and subscribe to our channel for the latest lighting upgrades for your vehicle.
Have any questions about one of the products we mentioned? Contact us today, and our customer service team would be happy to help.