Alpharex Nova vs Lux vs. Pro; What is the Difference?
It is difficult to find an aftermarket headlight housing, LED or otherwise, that is truly DOT approved and SAE compliant. Many manufacturers skip the rigorous testing and manufacturing processes to just pretend that their headlights are legal for road use. This is not the case with Alpharex.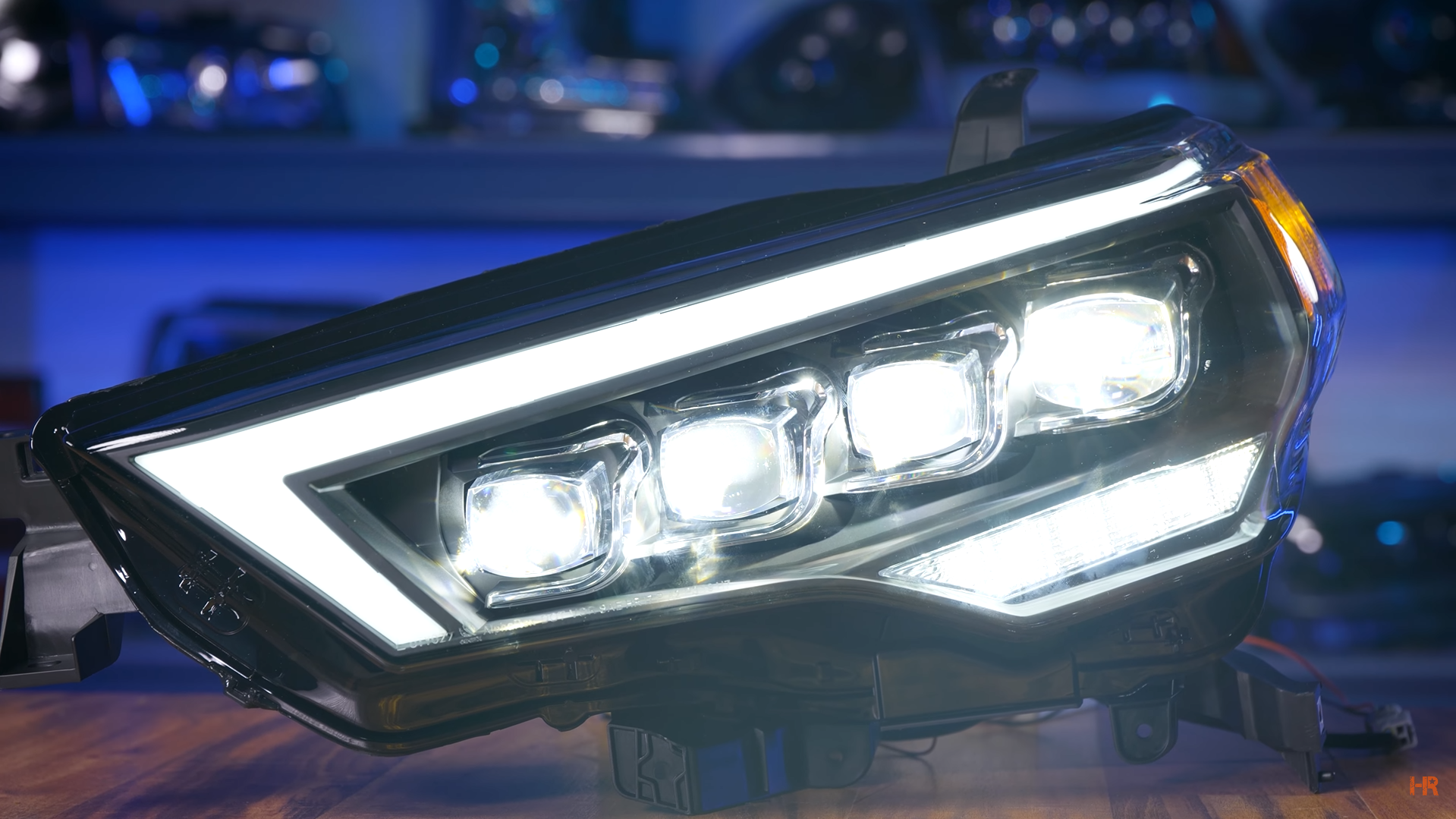 Alpharex has been making quality LED headlight housings for some time now and they sell a huge variety of housings to fit many trucks and SUVs. On top of that, they also sell them in three different trim levels, and even different colors. But what is the difference between the three different trim levels of Alpharex headlights?
ALPHAREX TRIM LEVELS
In a similar fashion to how Morimoto offers different versions of their XB headlights, Alpharex gives consumers the option to choose between different headlight options to fit their budget.
What is best of all, is that regardless of which version of an Alpharex headlight you buy, you are still getting the same great build quality, plug-and-play installation process, and clean beam patterns. Choosing between the three different headlight types really just comes down to budget and style preference.
ALPHAREX NOVA – TOP OF THE LINE
The most expensive headlight from Alpahrex, the Nova Series, has an LED daytime running light (DRL) with an animated start-up sequence. It also has an LED parking light, low beam, high beam, and a sequential turn signal. Essentially, the whole housing is powered by LEDs, making for next to no maintenance on this headlight.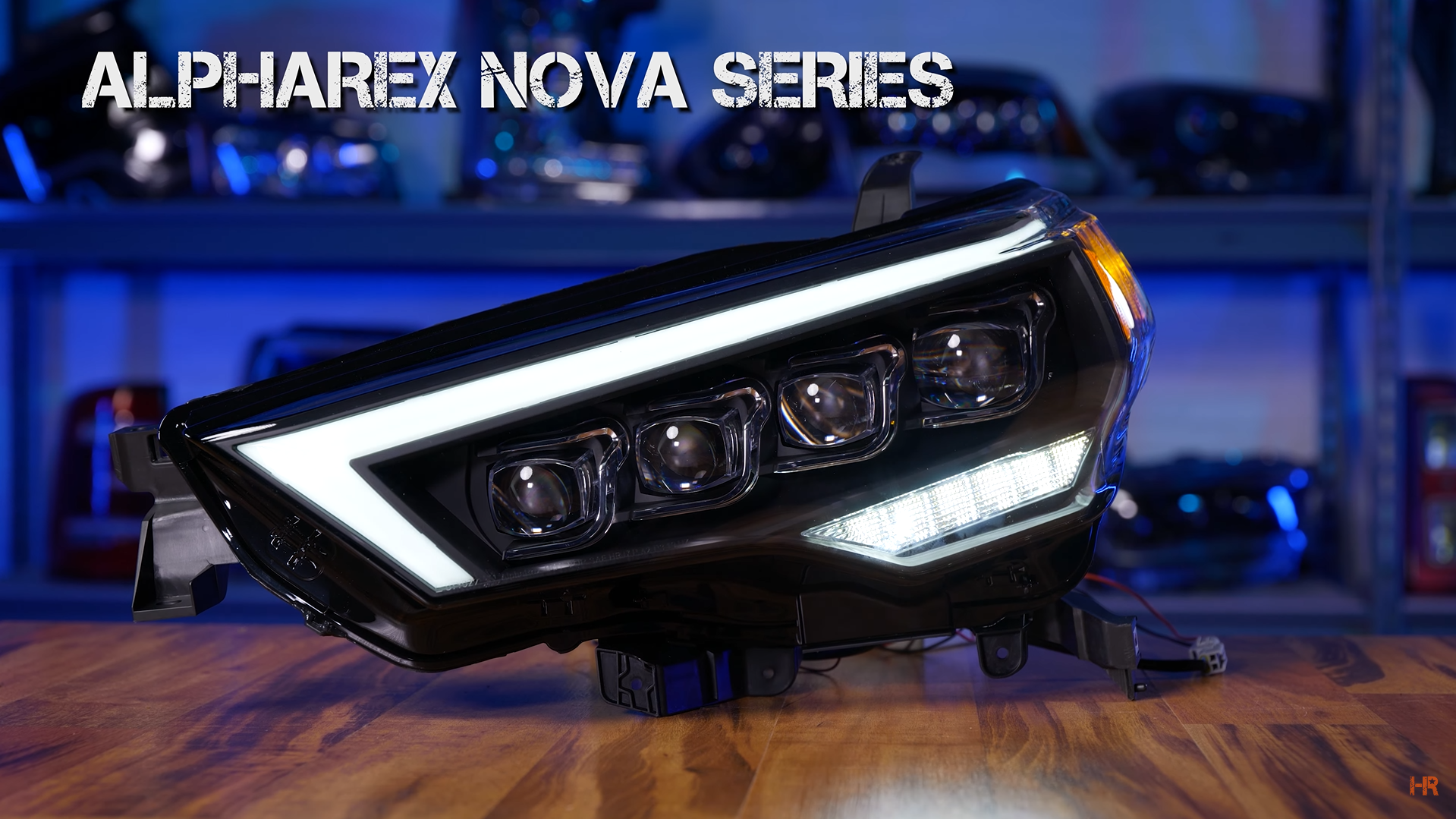 ALPHAREX LUX – MID-LEVEL HOUSING
With the mid-level headlight, it has the same great LED DRL with the start-up sequence, as well as an LED side marker, low beam, and high beam bulb. While you still maintain the turn signal within the DRL, you are losing the individual LED signal in place of the incandescent one. Instead, you will be using your stock turn signal bulb.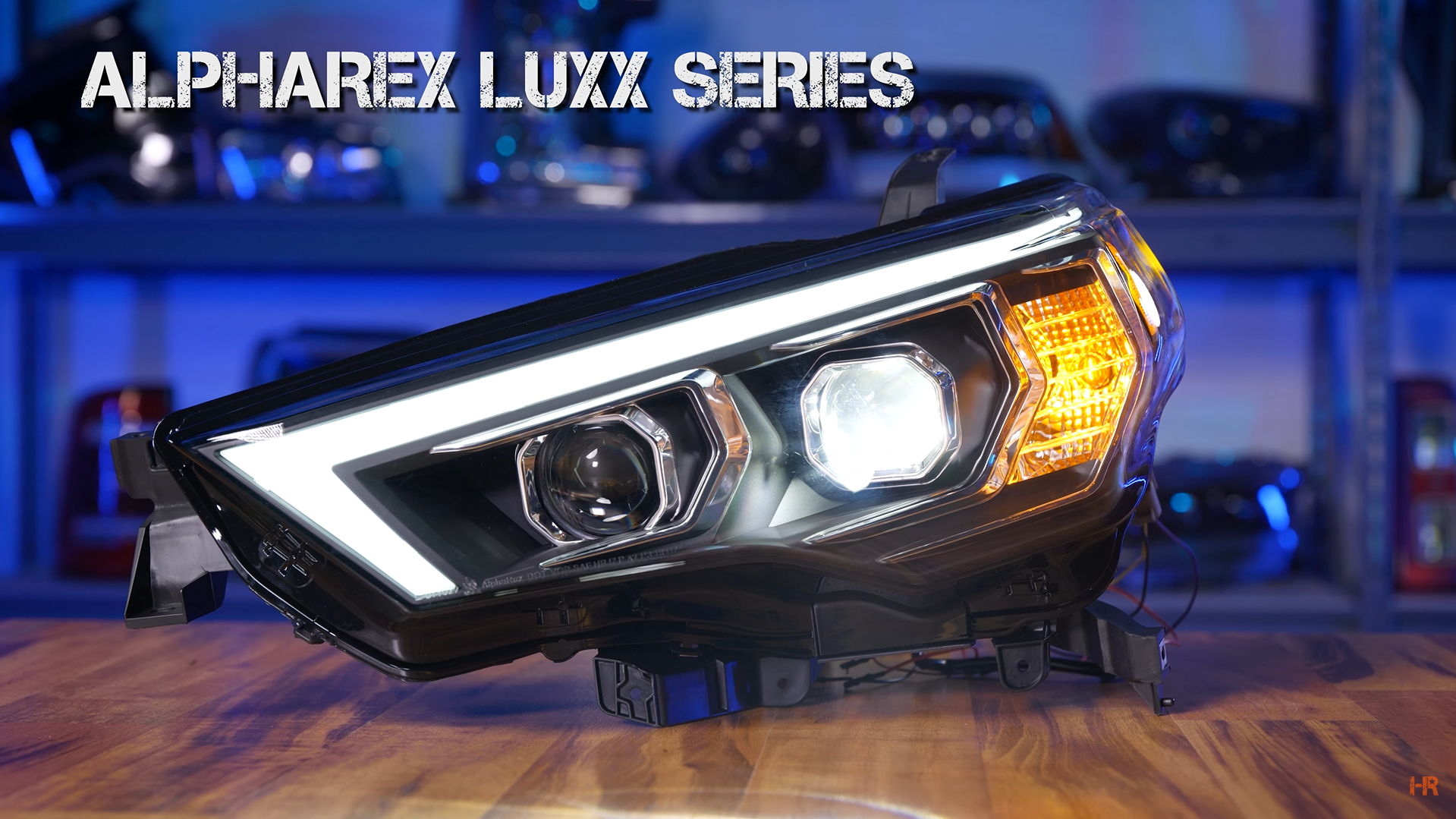 ALPHAREX PRO – BASE-LEVEL HOUSING
Once again, with the Pro Series housing, you are keeping that white LED DRL. It also has the LED side marker light. However, for the low beam, high beam, and the turn signal, you will be using your stock headlights.
You could buy a Pro Series headlight and purchase LED bulbs separately, but if you are buying quality LED bulbs, you might as well go with the Lux or Nova series headlights. Not to mention, many LED bulbs will have difficulty fitting in the Alpharex housing.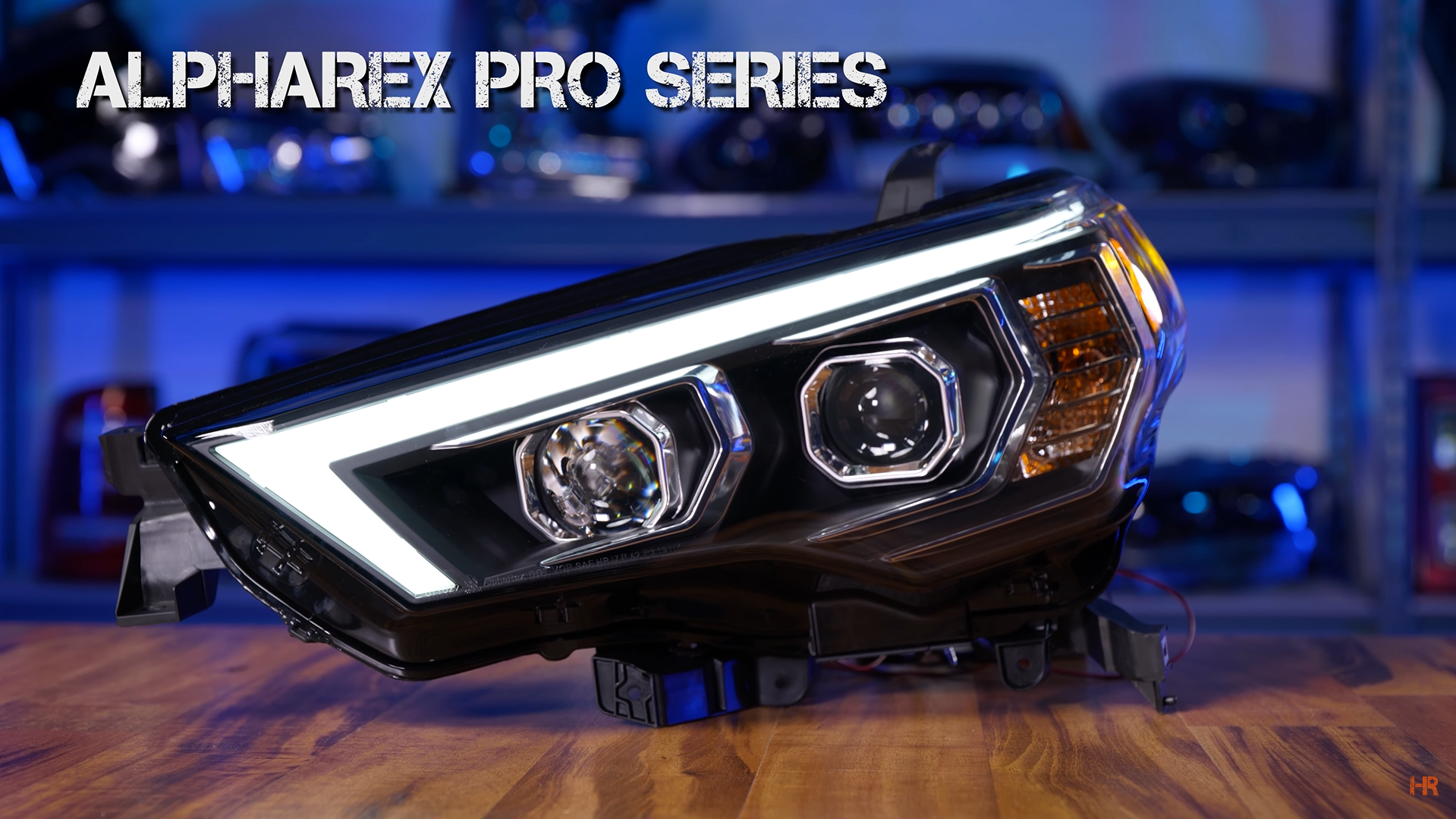 LIGHT OUTPUT
Being the most expensive headlight Alpharex sells, the Nova Series housing needs to make the best beam pattern and put out the most amount of light. In our test, we found the beam to be just that. Super refined, great hot spots, and a very useful high beam.
The same can be said for the Lux Series headlight. While the brightness of the beam does not quite match that of the Nova Series headlight, you still have a quality beam pattern with clean cutoff lines.
With the Pro Series headlight, they will perform a lot like your stock headlights. This is because they are utilizing the stock halogen bulbs instead of an LED one. Regardless, you are still getting a really good beam pattern and usable light, just not the level of brightness that is found with the Nova and Lux Series.
WHICH SHOULD YOU BUY?
While it partly depends on your budget, if you are just looking for an aesthetic upgrade, the Pro Series is your best bet. You maintain the brightness while paying for the DRL style and general modern appeal of the Alpharex housing.
If you want the full package of style and performance, the top-of-the-line Nova Series is for you. It has the look, the reliable fully LED assembly, and the start-up sequence. Otherwise, the mid-range Lux Series is the one for you.
---
CONCLUSION
We hope that answered any questions you had about Alpharex line of LED headlights. You can see our other blog here, where we discuss the different colors that Alpharex sells their headlights in.
Be sure to check out Alpharex's website where they discuss their products in-depth on their blog.
In the meantime, see our video covering the subject below. While you are there, do not forget to like and subscribe for more great content and DIY work.
Have any questions about any products we mentioned? Contact us today, and our customer support team will be happy to help.