Have you recently acquired the Ultra HID System by GTR Lighting and are wondering how to install it? Look no further! This comprehensive guide will walk you through each step, ensuring a smooth and successful installation. Before we dive in, please note the following warning for your safety and optimal results.
Warning
By following this guide, you acknowledge its purpose solely as an educational resource. GTR Lighting and its distributors do not guarantee specific outcomes and cannot be held accountable for any damage, misuse, or injuries. Proceed with caution and, if in doubt, seek professional assistance.
Installation Steps
Clean the HID Bulb Glass
Before powering on any HID bulbs, wipe the glass capsule with an alcohol pad and let it air dry. Afterward, proceed with the installation.



Connect Bulbs to Ballasts
Make sure the AMP connectors' latches are fully engaged.

Connect Ballasts to Vehicle Wiring
(Note: If you have Bi-Xenon systems, skip to Step 5).

Pass-through Wiring with Housing Caps
Headlights are internally wired, so you'll need to remove a cap (usually plastic) to access the bulb. Drill a hole in your factory housing cap to snugly fit the grommet.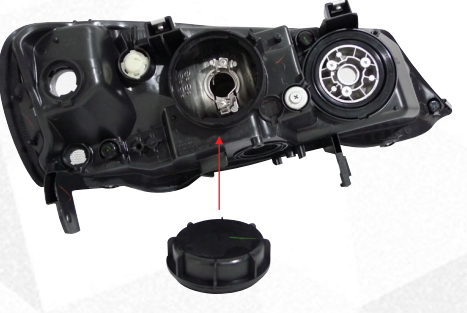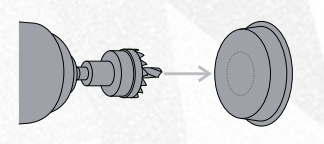 Bi-Xenon Wiring
For Bi-Xenon HID systems, the GTR Lighting harness powers the HID components and controls the high/low switching. Use the provided schematic to connect the HID system components.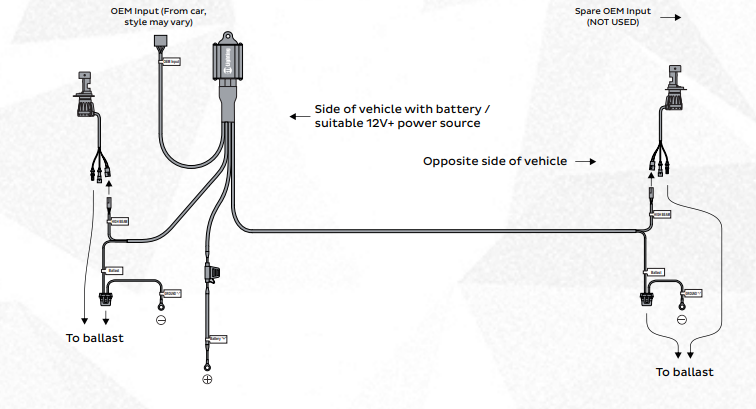 Troubleshooting
Facing issues with your installation? Here are some potential problems and solutions:
Ensure grounding is on bare metal.

Secure the ring terminal to a sufficient power source.

Check for a blown harness fuse or poor fuse fitment.

Ensure the headlight circuit receives power from the vehicle.

Check the pinout of the input plug. If the high beam function is absent, swap the blue and white wires in the input connector. For reversed functions, swap the blue and brown wires.



Safety first! Always be cautious when working with electrical components. By following this guide carefully, you're on your way to a successful HID System installation. For any uncertainties, always consider professional installation.
Spotlight: 35W GTR Lighting Ultra Series HID Ballasts
Product Code: B-BAL-GTR-35-HR
Rating: ⭐⭐⭐⭐⭐ (5.0 stars)
Reviews: 4
Price: $135.00
Product Highlights
Benchmarking

: GTR Lighting's Ultra Series 35w HID Ballast is meticulously designed to outclass competitors. Boasting rapid ignition and optimal power delivery, this ballast ensures top-tier performance in any condition.

Easy Installation

: With dimensions of just 2.75x3.5 inches, this compact ballast can be effortlessly fitted anywhere, accompanied by comprehensive mounting hardware and a grounding strap.

Advanced Technology

: Say goodbye to flickering lights and bulb-out warnings. Integrated Canbus technology and an ASIC controller handle even the most intricate circuits.

Durability

: Crafted with premium materials, this ballast promises resilience. Whether it's shocks from the road or potential wear and tear, the Ultra Series Ballast is built to last.

HR Tested

: At Headlight Revolution, we rigorously test our products to ensure you receive nothing but the best.
Specifications
Power

: 35w

Input

: 9006 Male

Output

: 1x AMP Male,1x AMP Female

Input Voltage

: 9-16V DC

... [and other specs]
Customer Reviews
Anonymous

- ⭐⭐⭐⭐⭐ "Makes life easy. This Ballast facilitates easy HID kit installation on a 2015+ Dodge, negating the need for additional devices to counter the complex Canbus system."

Robert W.

- ⭐⭐⭐⭐⭐ "Better than LED."

Anonymous

- ⭐⭐⭐⭐⭐ "Practically Bulletproof."

Brett R.

- ⭐⭐⭐⭐⭐ "This is an exceptional product. Easy to install, and I've recommended it to my friends."
Explore more and shop now on our Headlight Revolution site!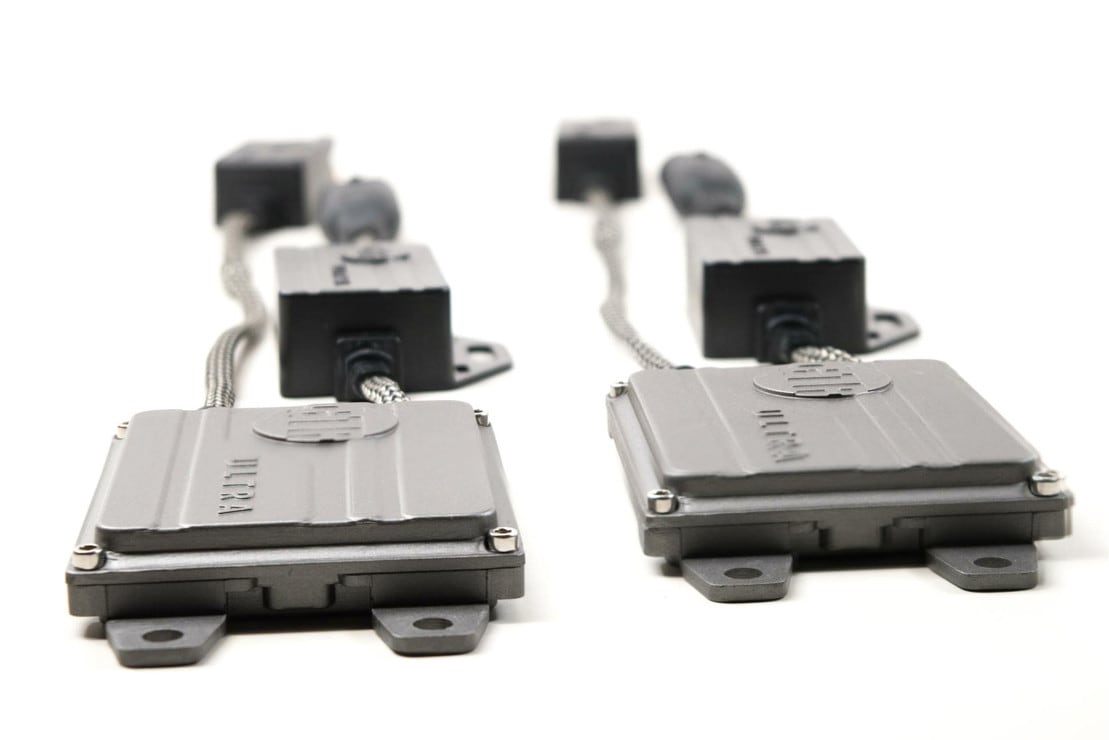 Starting at $135
Ready to Upgrade Your Headlights?
Experience the brilliance of the Ultra HID System for yourself! Illuminate your drive with the best-in-class lighting solution. Don't just read about it—feel the difference on the road. Visit our Headlight Revolution site now and give your vehicle the glow it deserves. Shop the Ultra HID System here.