The Ultra i-LED By GTR Lighting | The Most Innovative LED Turn Signal Bulbs
GTR Lighting has been known for having the brightest LED bulb upgrades in the world for many years. Today they've outdone themselves. In my hands, I have the new GTR Lighting i-LED bulbs from the Ultra Series product line. That i-LED stands for the indicator.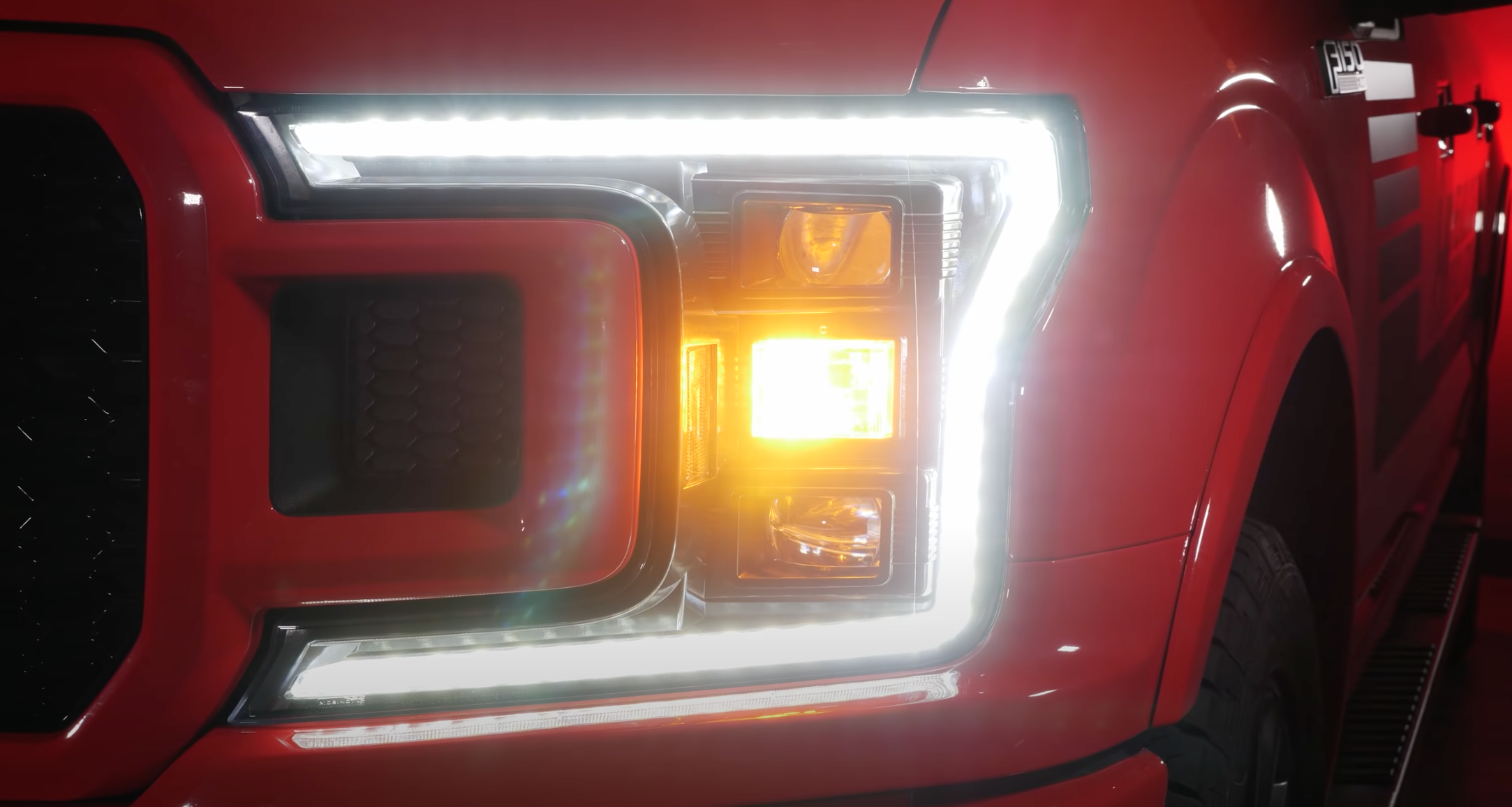 Many people upgrade their front and rear turn signals, brake lights, and reverse lights for brighter lights. Not only does it look fantastic when they're turned on, that super bright, intense, colorful light, but they also look cool turned off.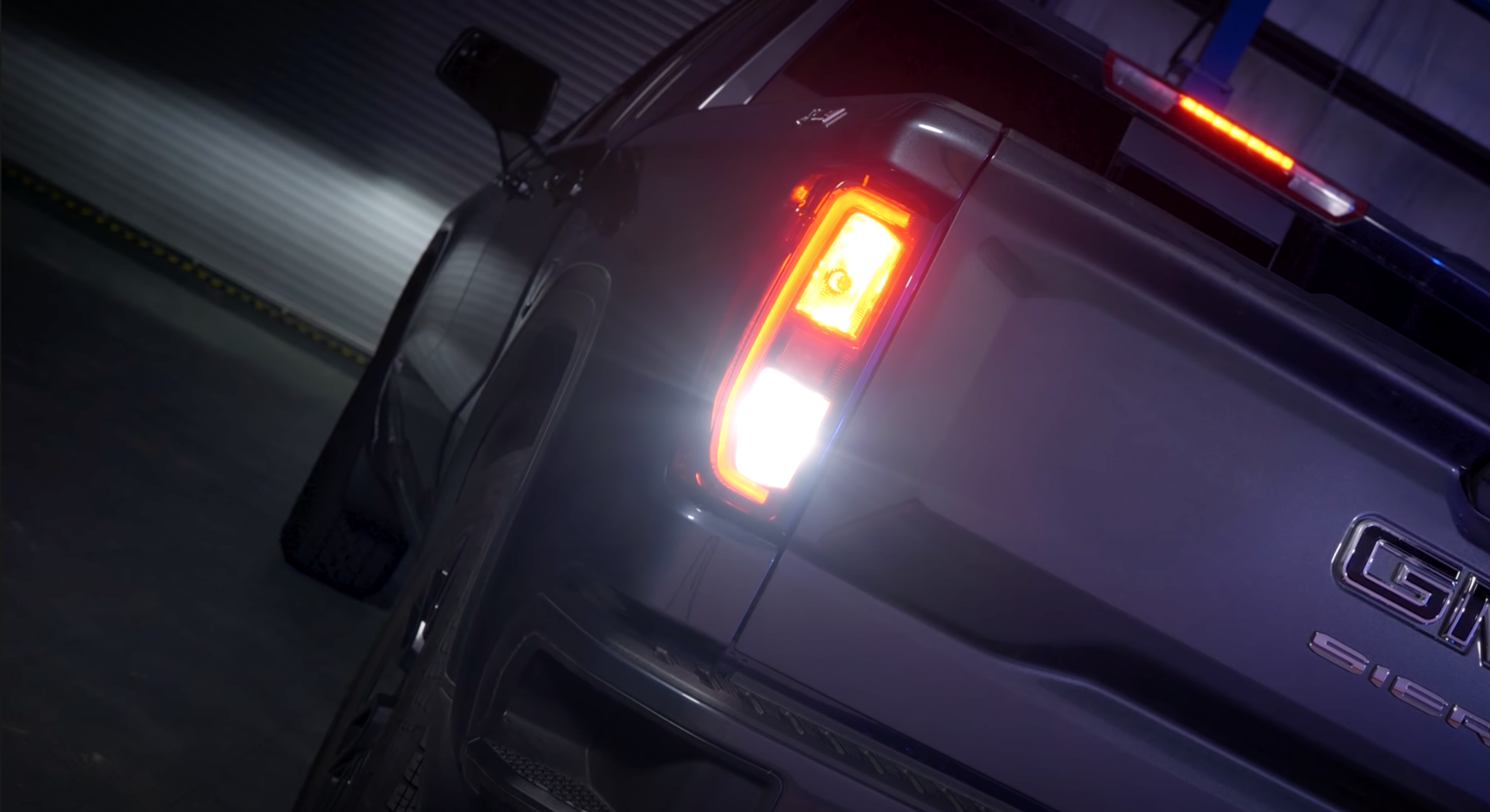 One of my biggest pet peeves in a headlight is where you can see the front amber turn signal glowing there in the headlight. It makes the headlight look very outdated. A simple solution to that is to replace your incandescent light bulbs with LED bulbs.
The GTR lighting Carbide 2, for example, is this small light bulb that's plug-and-play. It's got a dark finish, and now the i-LED from GTR lighting is another good option. Both of these solve the problem of having ugly headlights when they're off.
The difference, though, of the i-LED is that it's entirely unmistakably bright when it's on. These things are crazy, and I guarantee you, nobody will ever miss the fact that you're turning again. From the front to the back, these things are just absolutely insane, and they come in all the different bulb sizes you need.
This one is amber on the back, so this is the amber parking light and amber turn signal.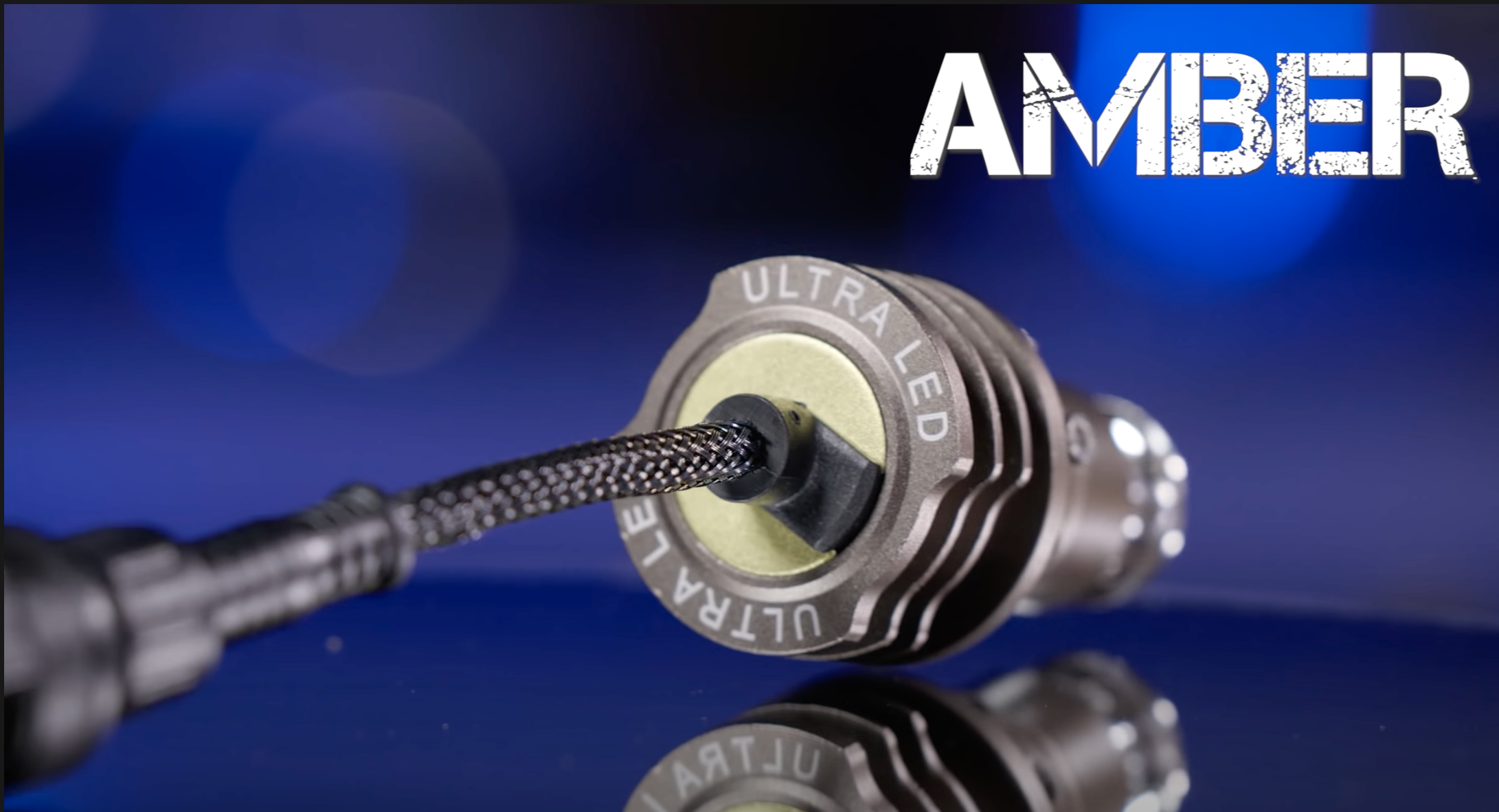 This one is silver on the back, which indicates that it's white. This option is excellent for a reverse light.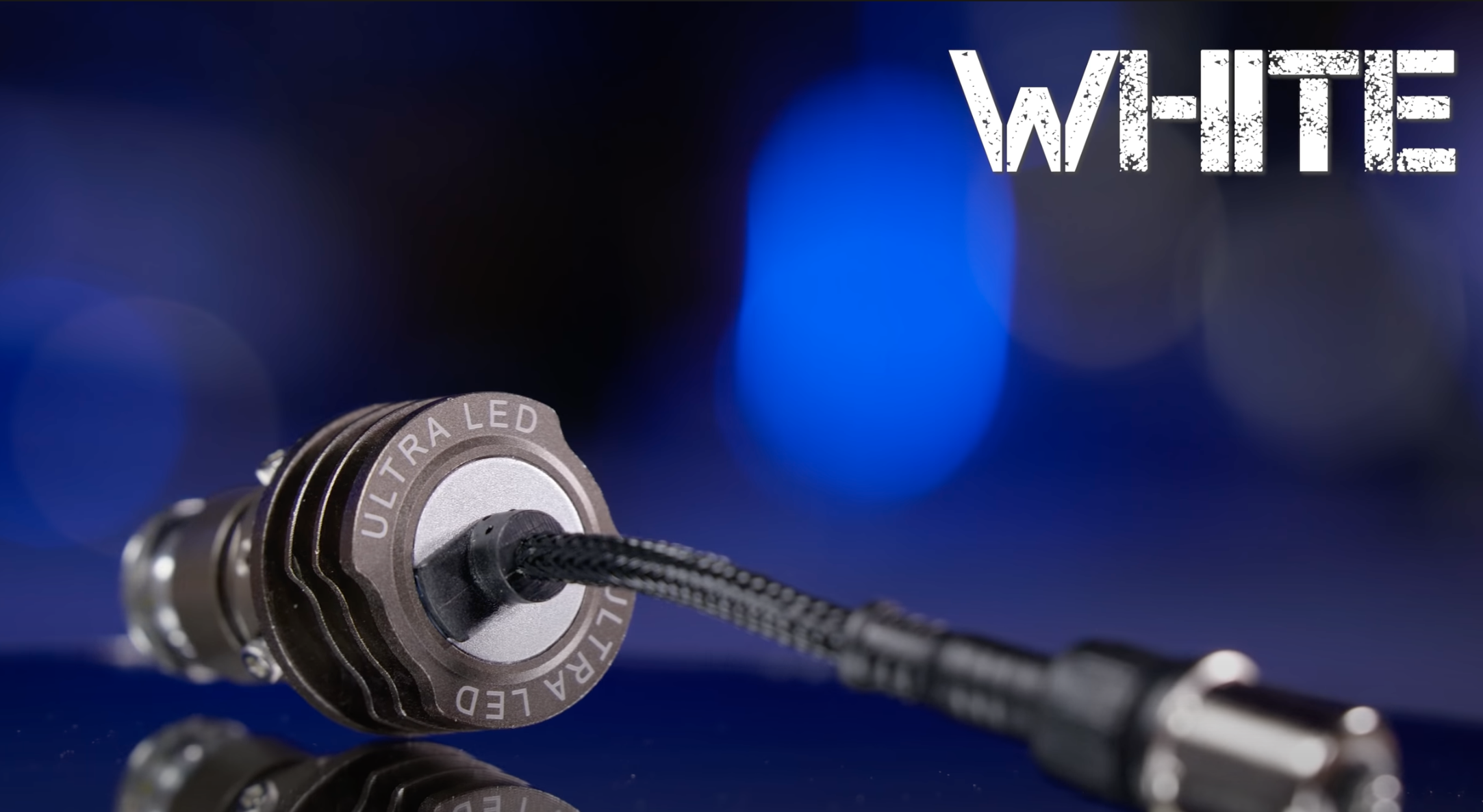 This one is red on the back, so it's a red parking light and a red turn signal.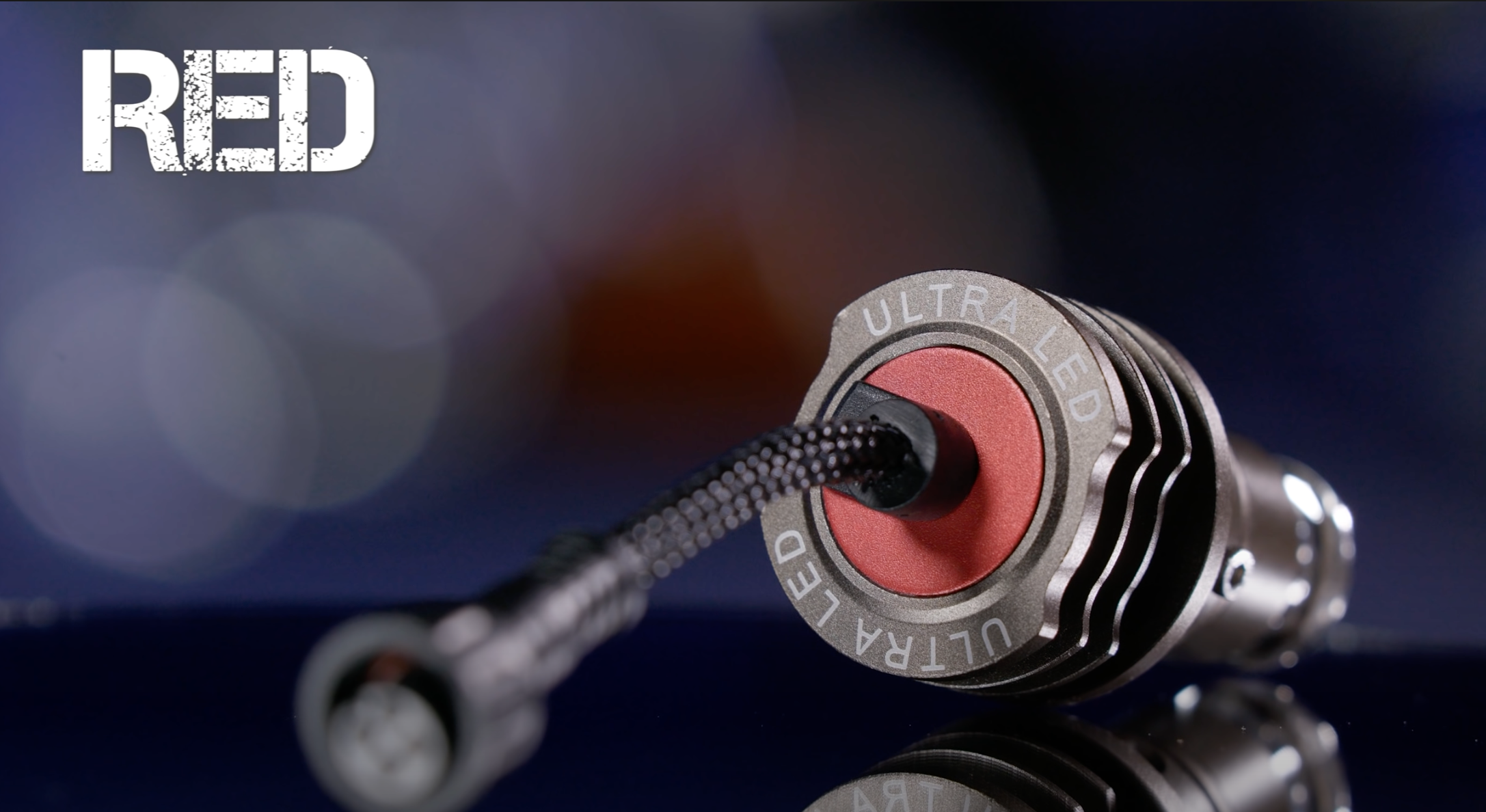 Then, you have the blue version that is a switchback.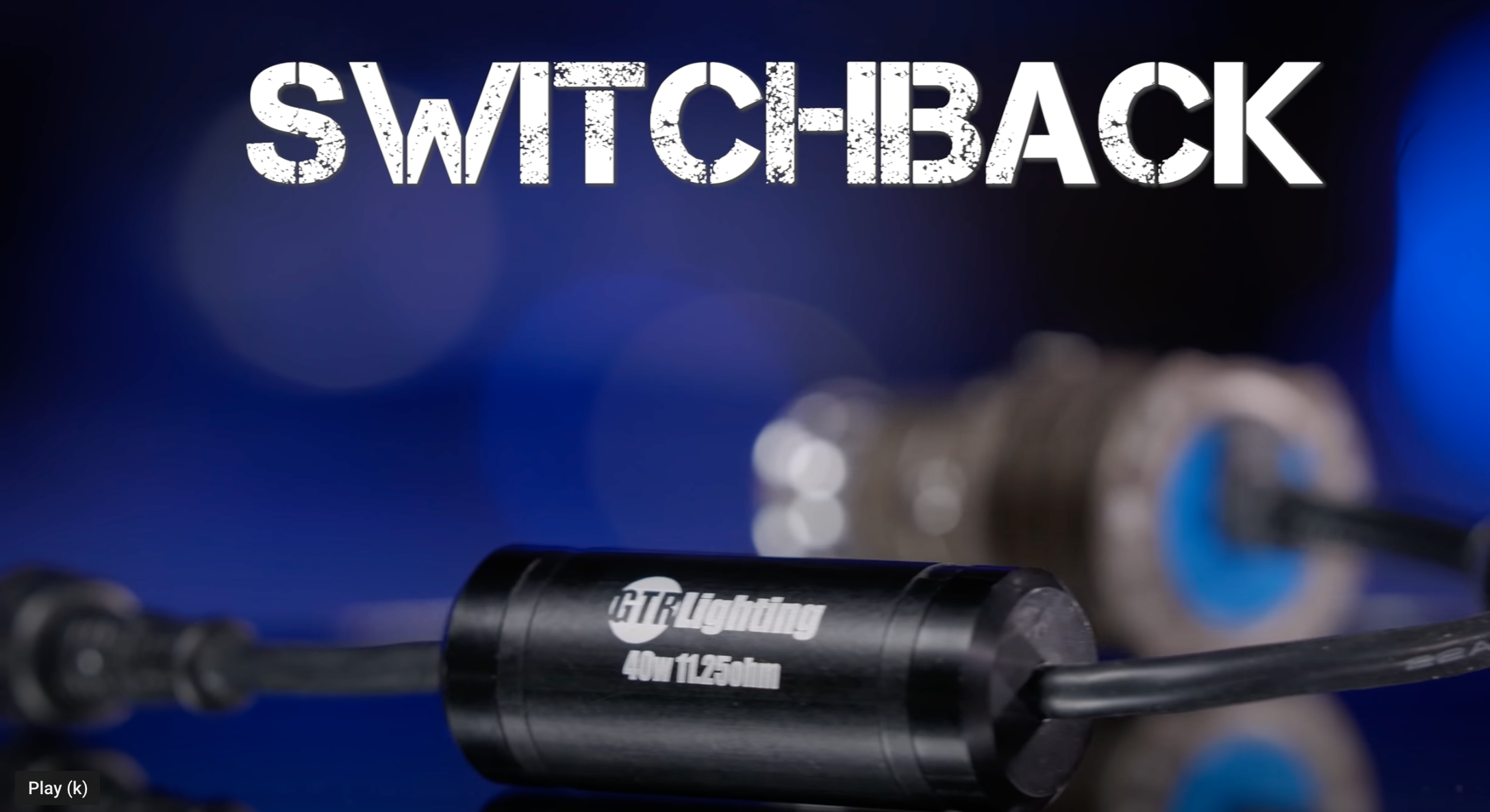 So, Switchback is a technology where it goes between white and amber. If you want to learn more about Switchback or whether it's the right choice for your project, check out our other video where I go in-depth on many switchback items, explain the technology, and explain what's great.

I'll give you a quick overview here.
Your front turn signals typically have two modes. You have a dim amber parking light and a bright amber flashing turn signal. If your vehicle operates like that on the front, and you put a Switchback bulb in place, that faint amber will now be a bright white.
It simulates a modern-style LED daytime running light. Then, when you turn on your turn signal, it still blinks amber, but now it's super bright amber. So it's a cool modern look on an old-school technology vehicle, and it fits any car that has those two circuits in a front turn signal.
In every application you put this thing in, it is plug-and-play. The only difference is that that sometimes you need the turn signal adapter that goes in line. This setup is better than any other module in the market because it doesn't require any cutting of your wiring, splicing, or drilling holes.
Generally speaking, if you're putting this product in a front turn signal or a rear turn signal, you're going to need that turn signal adapter. This adapter works by unscrewing the wiring, and in between, the turn signal adapter goes into place.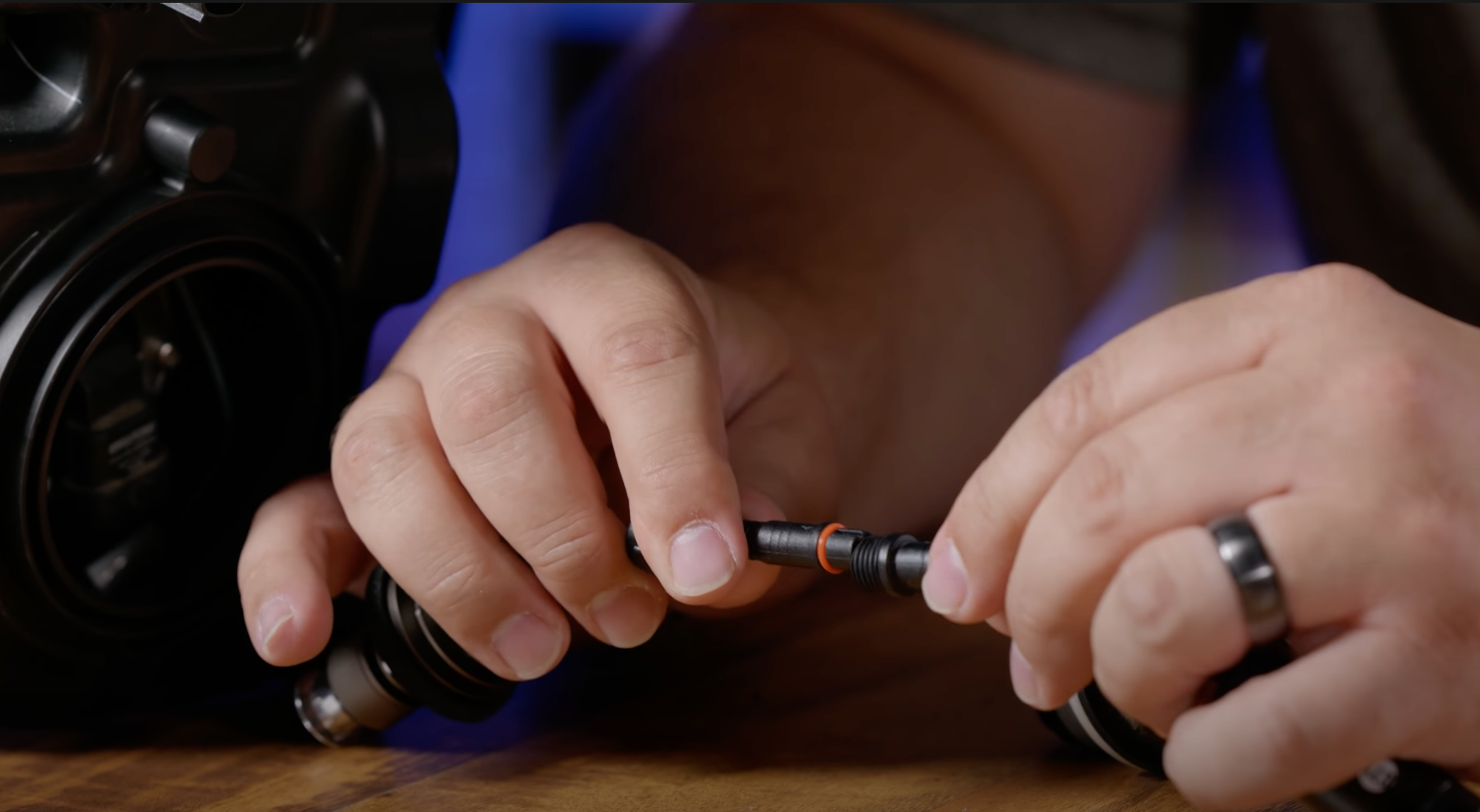 It's imperative to identify the arrows on the turn signal adapter and the bulb wiring and make sure you line them up. There's a notch and a keyway, but it's possible to install it incorrectly because it's all plastic. Get that lined up correctly, install the adapter and then add the bulb adapter on the backside.
When you're ordering your i-LED bulbs and intending to put them in the turn signal, make sure you also order the turn signal adapter. It's optional because sometimes these bulbs work without it. I recommend getting the turn signal adapters, install the bulb without them, and checking if they hyper flash.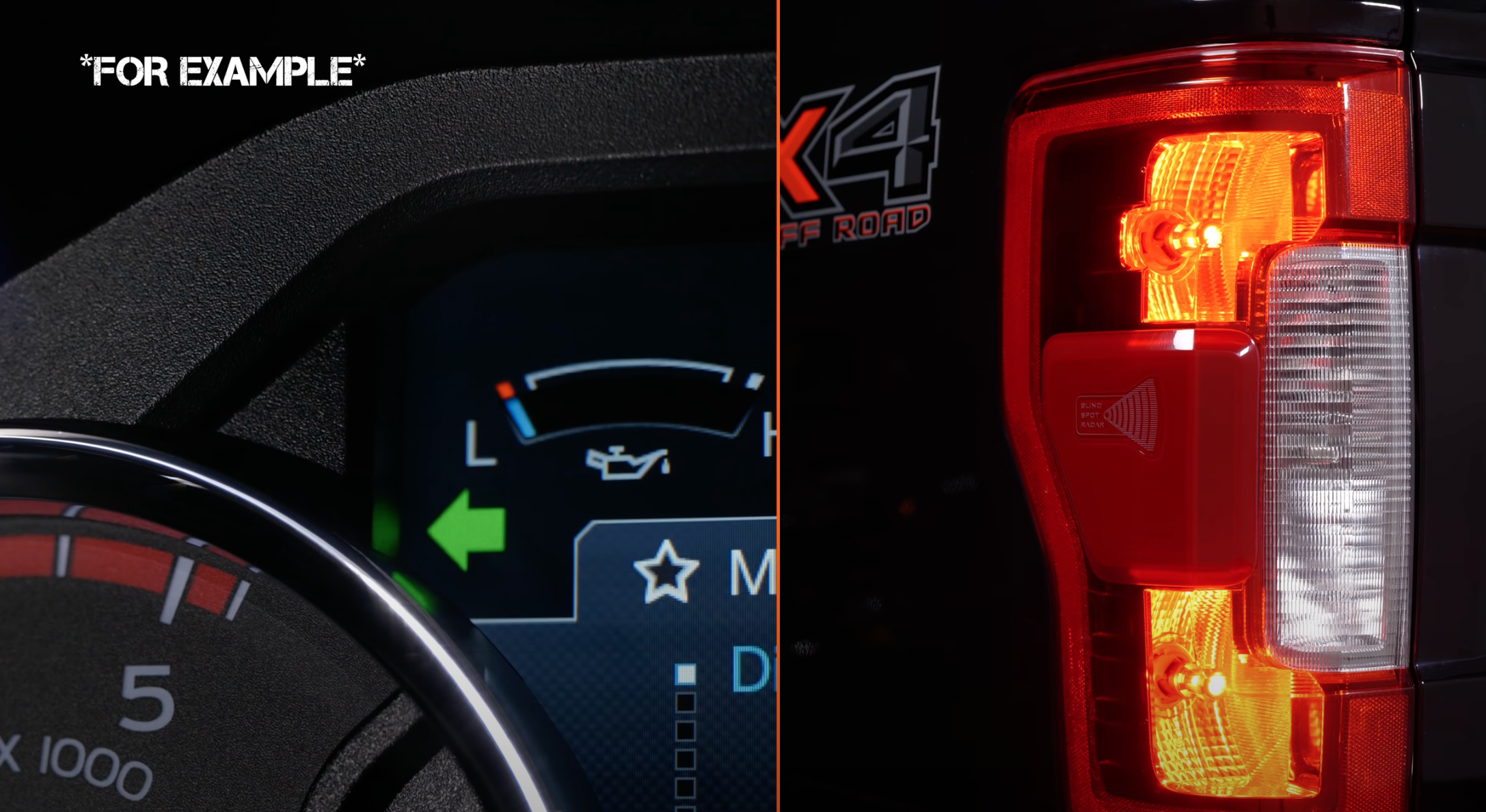 If you have a terrible flashing problem or a bulb out indicator, then add the turn signal adapter.
Generally speaking, if you're using these on a parking light, brake light, or reverse light application (or something that doesn't blink with your turn signals), you shouldn't need the turn signal adapter. However, if you have some error message, the turn signal adapter should solve that quickly.
How to Install the i-LED in Headlights
Before you order bulbs for your truck, it's essential to know what fits your vehicle.
You've got a couple of options. Number one, take the original bulb socket out of your vehicle, pop the bulb out, and there's going to be some text on here that tells you what it is.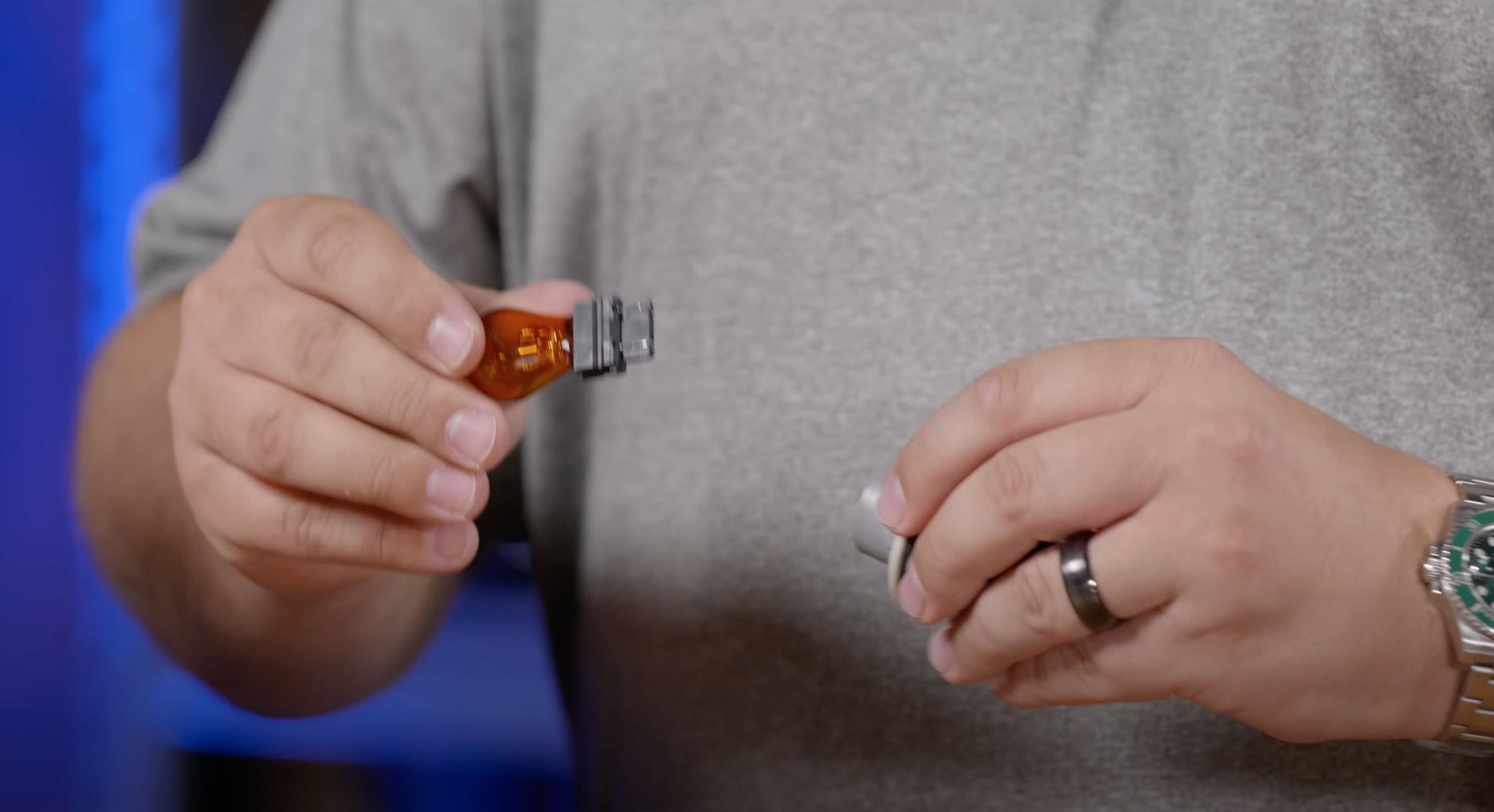 Once you know what bulb you have, use a cross-reference guide and identify which LED variant you need that fits. Now, if you don't want to do that and want to know what works, go to headlightrevolution.com, put in your year, make, and model, and we'll show you which of the GTR i-LED bulbs fits your truck. No guesswork is required.
Once you get the amber bulb, then you also need the matching connector. On the original 3157 bulbs, there's this square plastic connector with two tabs on the side. So the LED connector needs to match that.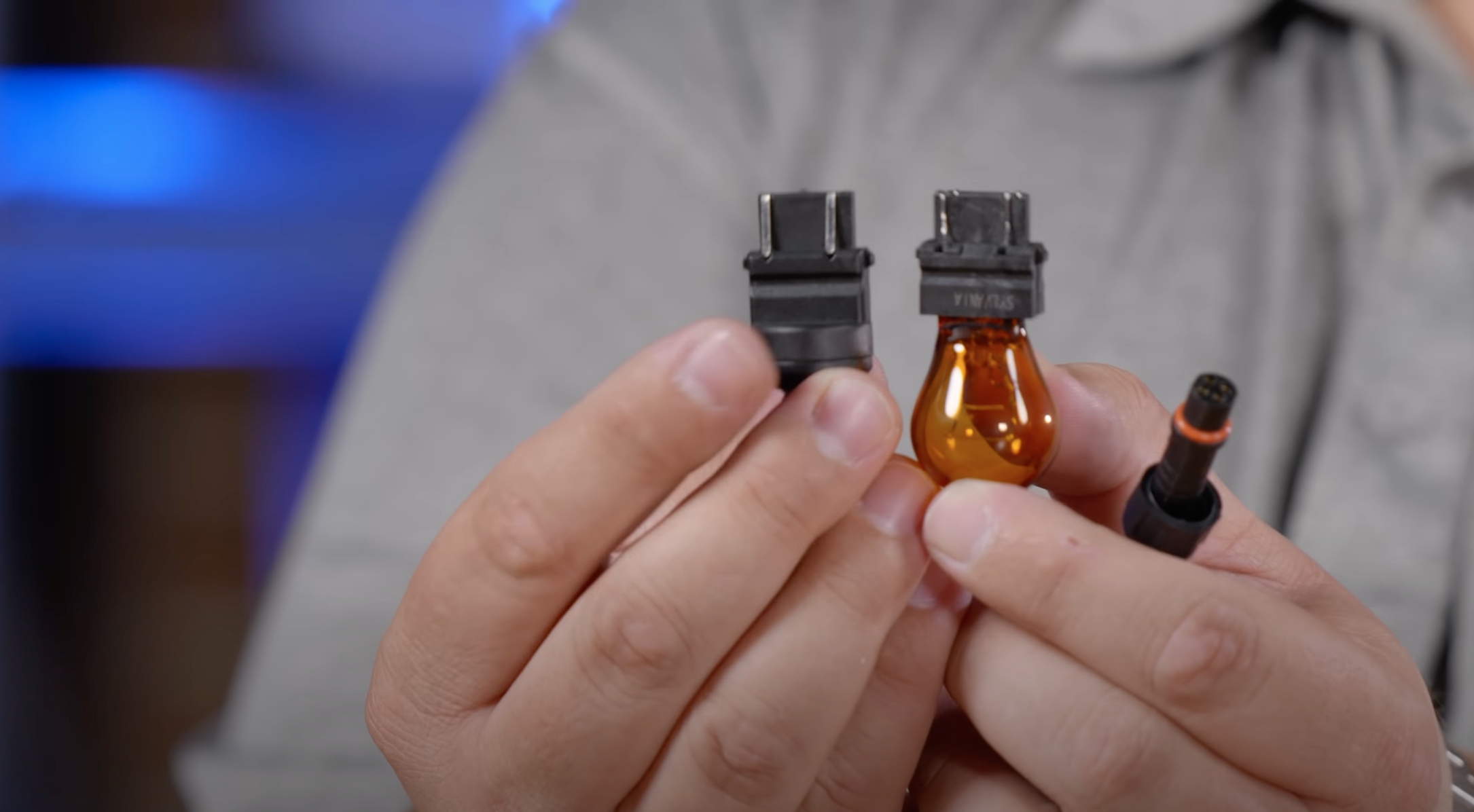 It's pretty easy to see that these are the same connector. The cool part is that that we don't need anything between these connections. On the top of the bulb, there's a notch with an arrow. You line up the notches, you press them together, and you connect them.
One more thing that I recommend with any bulb application that has an external connection is to fill that in with dielectric grease. Even though there's a tiny o-ring and a cover, it's still possible to get moisture in here and damage the connectors. A little bit of dielectric grease goes a long way to protect your investment.
It's effortless to use. Morimoto has a specially formulated green dielectric grease for headlight bulb connections and other external led bulb wiring and wherever you have the connection. Here, where the pins meet up and where the connectors touch, we're going to add dielectric grease.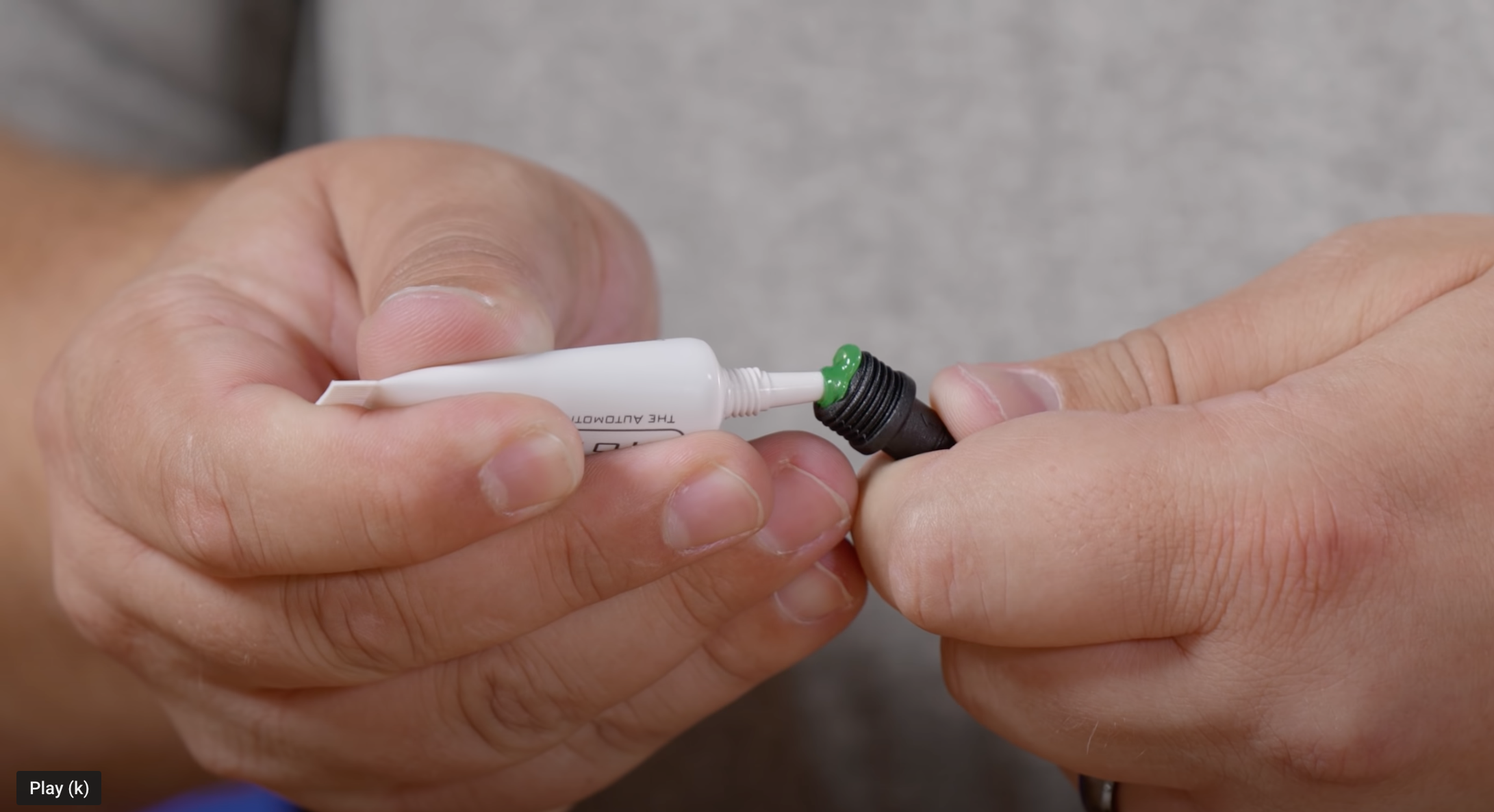 What this does is creates an extra physical barrier to prevent moisture from getting in. The only reason that this works is that the pins are making good contact. You can see that now I have some grease around here also (shown below), and that's all it takes.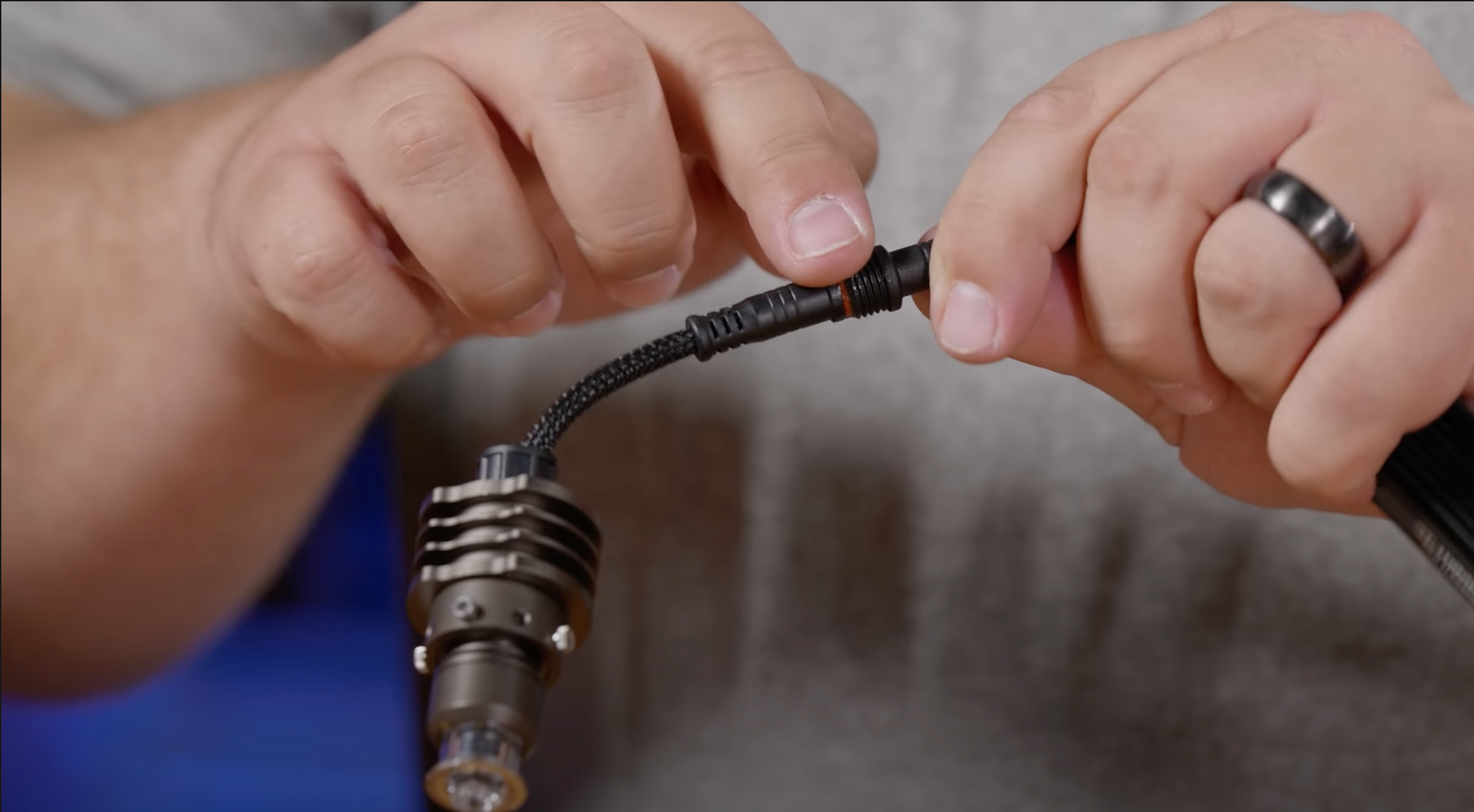 Now I know that my connection is sealed from the elements better than it ever would be from the factory.
Once you have your bulb adapter connected to the bulb sealed with dielectric grease, the next part is to identify the mounting configuration of the old connector. The way it worked initially was your bulb was held in place with the bulb socket and the socket installs into the housing with these different mounting tabs. As you can see, this bulb doesn't have any of that, and when we replace your old bulb with the new one, this will not fit in there anymore.
This bulb now fits directly into the headlight housing. Here's the opening where the bulb goes, and you can see the different notches.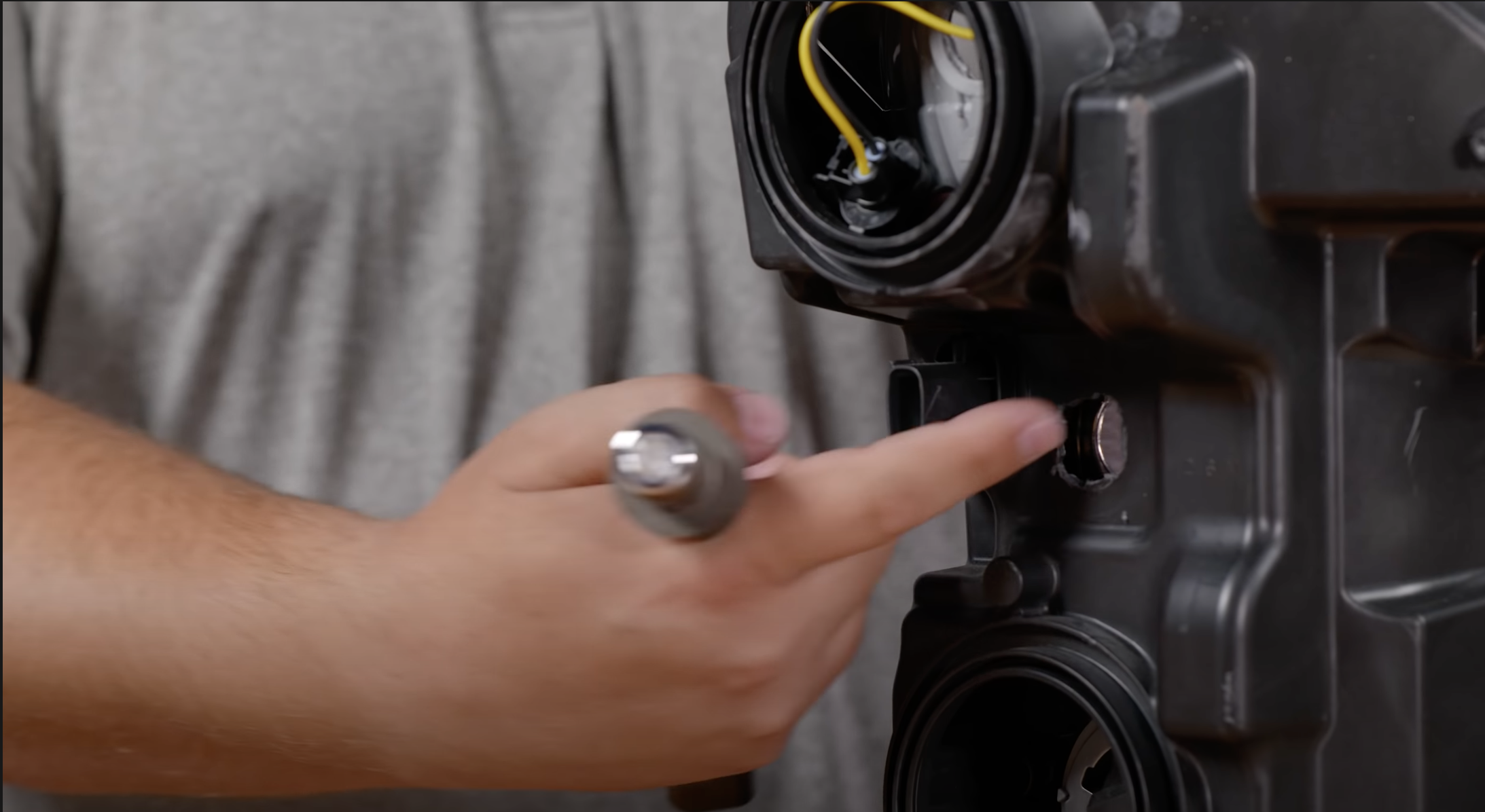 That's where these notches used to go, but with the new bulb, the bulb itself fits in there when you install it. Since it doesn't have those same mounting tabs, it just spins freely and will fall out. We need to recreate the mounting tabs from the original bulb socket, and it comes with a kit to do that.
The way to do it is to hold the old adapter up to the new bulb, identify where the mounting tabs are on your original bulb socket, and then start building.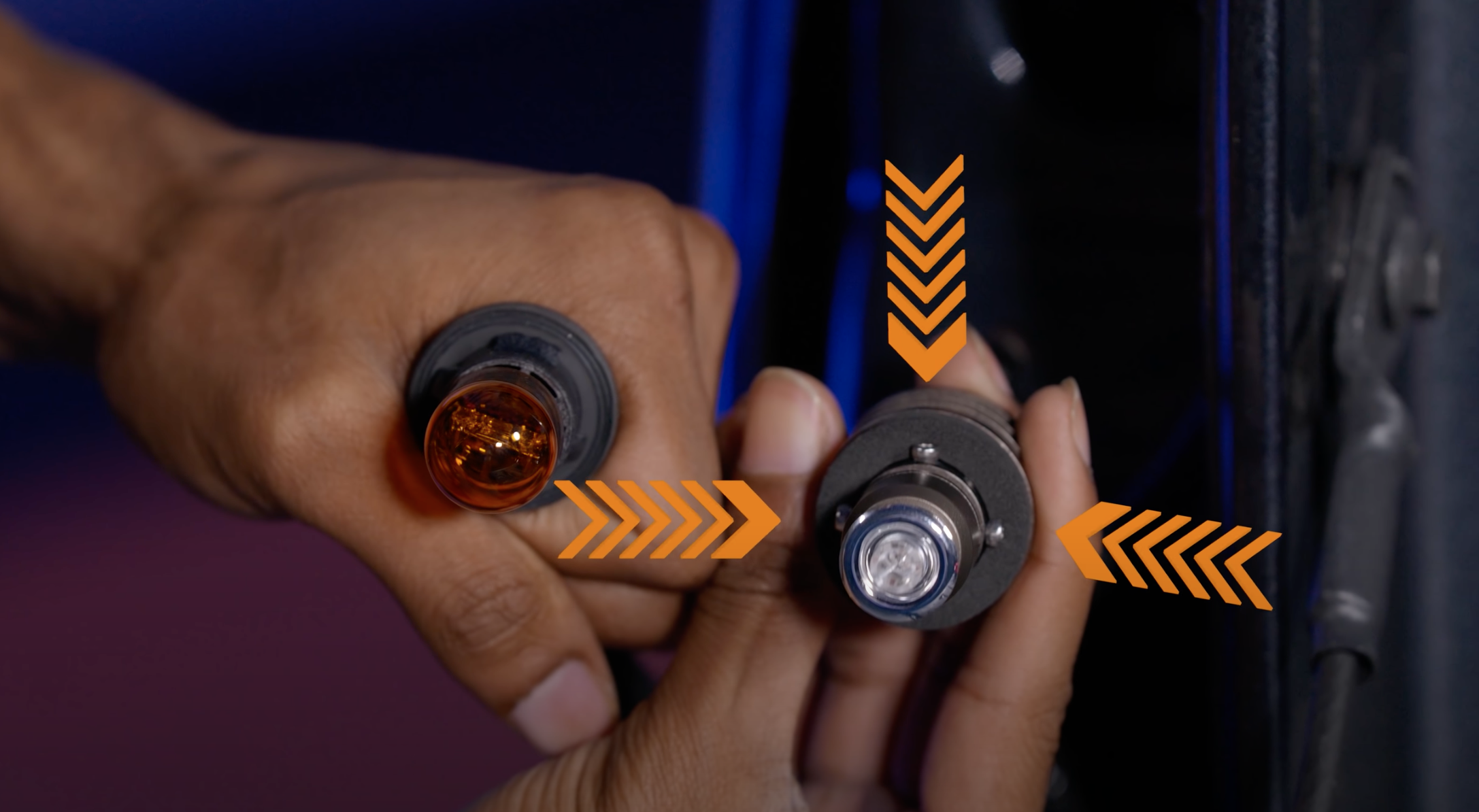 If you have a wide bulb socket like this one, you're going to need an adapter collar to add a thicker ring of diameter around the bulb. If you have a smaller bulb like this one, a 7443, you're not going to need that extra collar. So do some quick test fit measuring and only use the collar if you need that extra depth to keep it in place.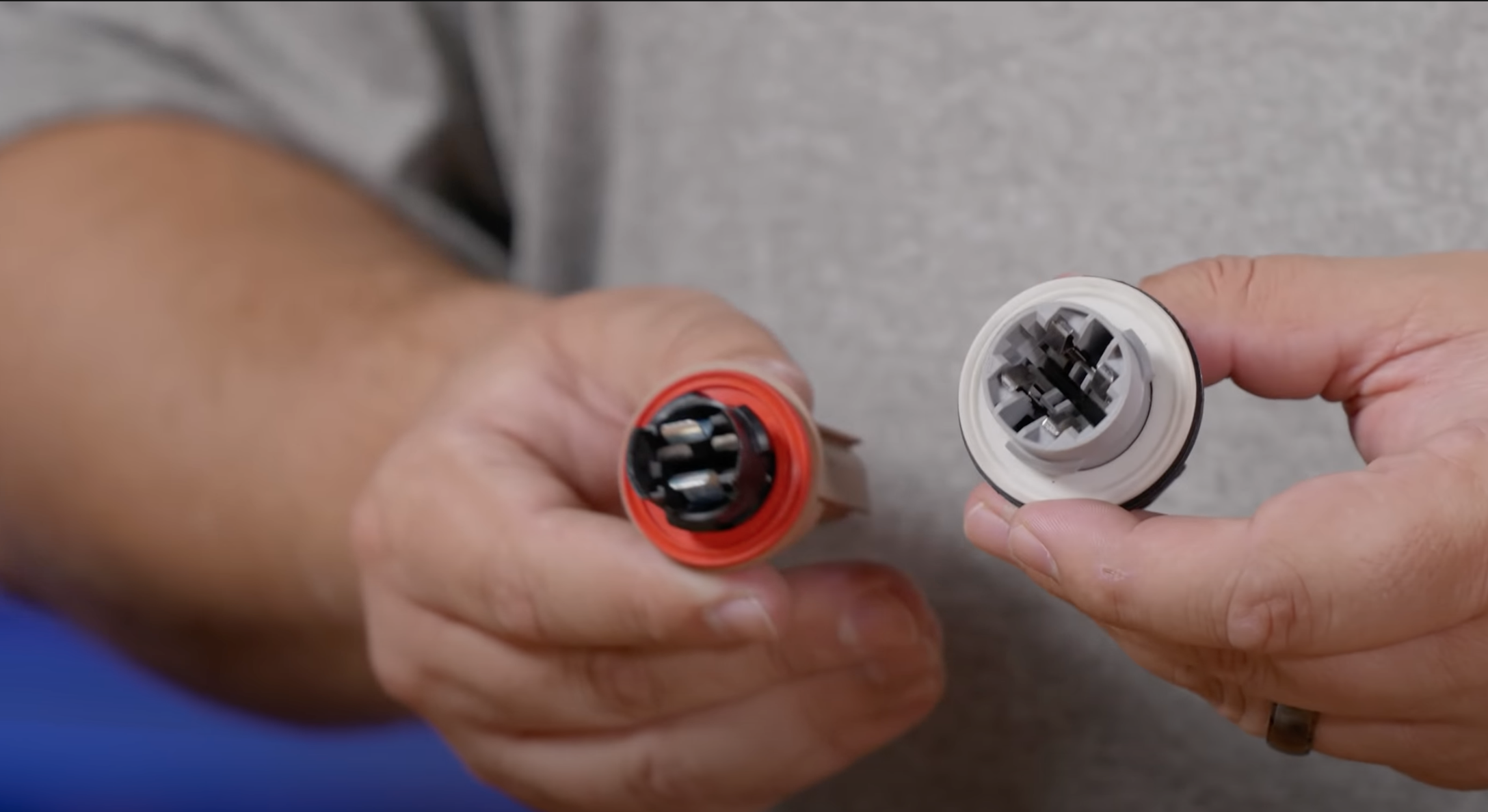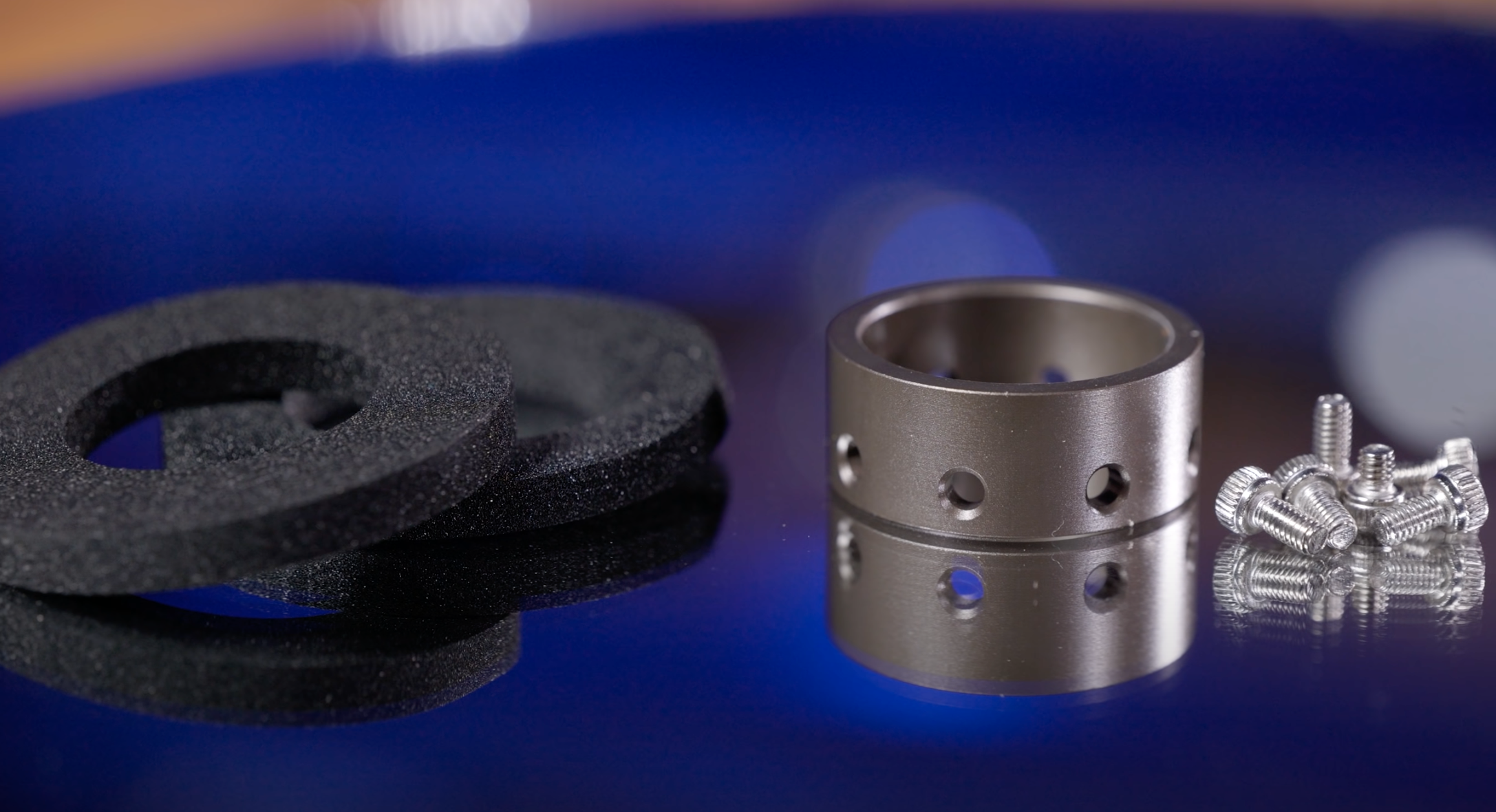 Now there are two sets of screws that you can get depending on the bulb type that you have. You have long screws and short screws. If you're using the adapter collar, you will need to use the longer screws.
If you're not using the adapter collar, then the screws will thread directly into the bulb to mirror the position of the tabs on your bulb socket. So if I hold it up like this, you can see that the original bulb has a tab here, and my new bulb has a screw base tab.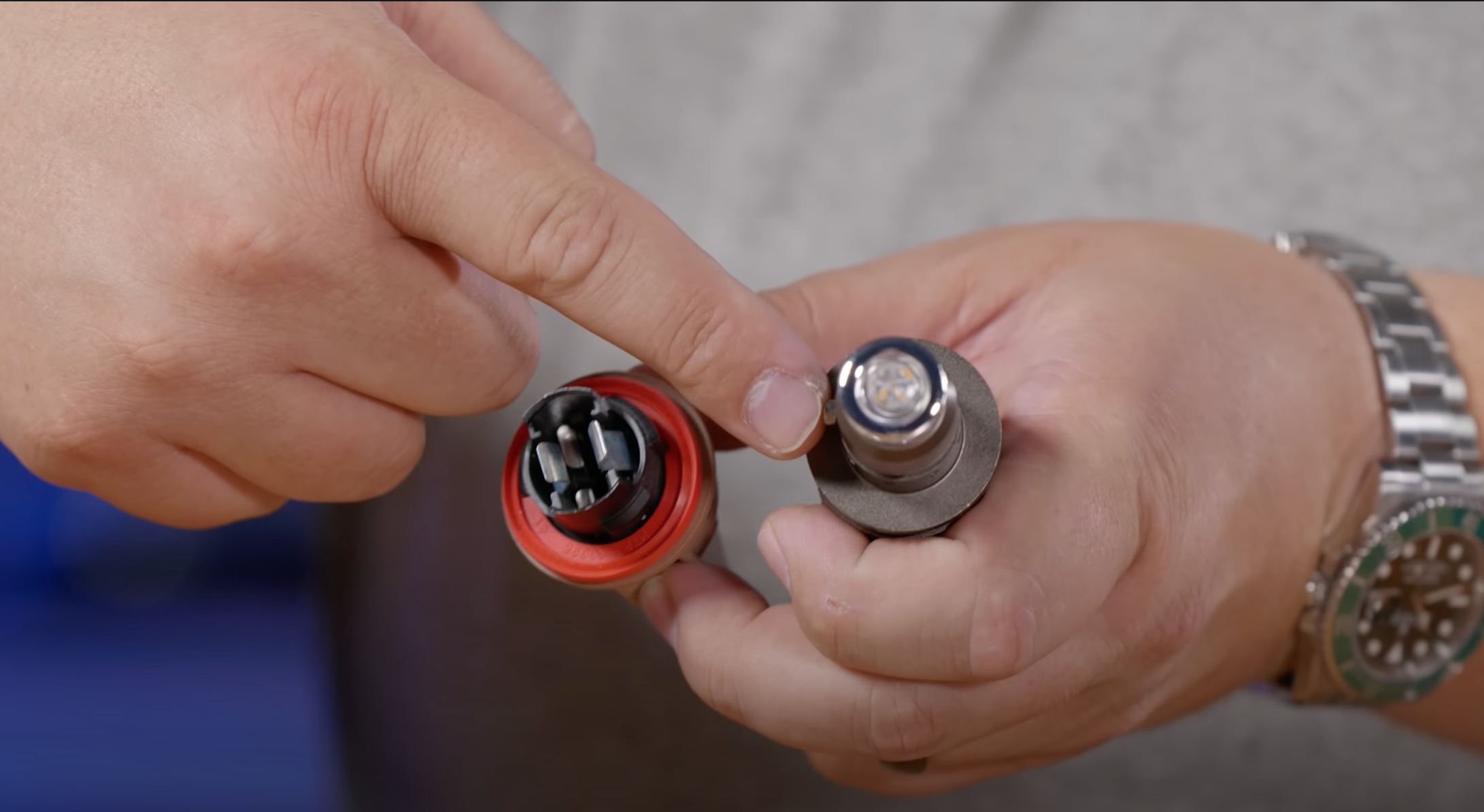 That's right! These Allen screws act as the bulb sockets that will hold the new bulb in place.
Use the included Allen wrench, take the screw that you need (either long or short), and install it into the bulb, where you think it needs to go. This might take some trial and error, and that's okay. Once you have your screws in place, you're usually going to have either three or four screws depending on the application, and then you can go back to the backside of your headlight or taillight to see if what you built fits.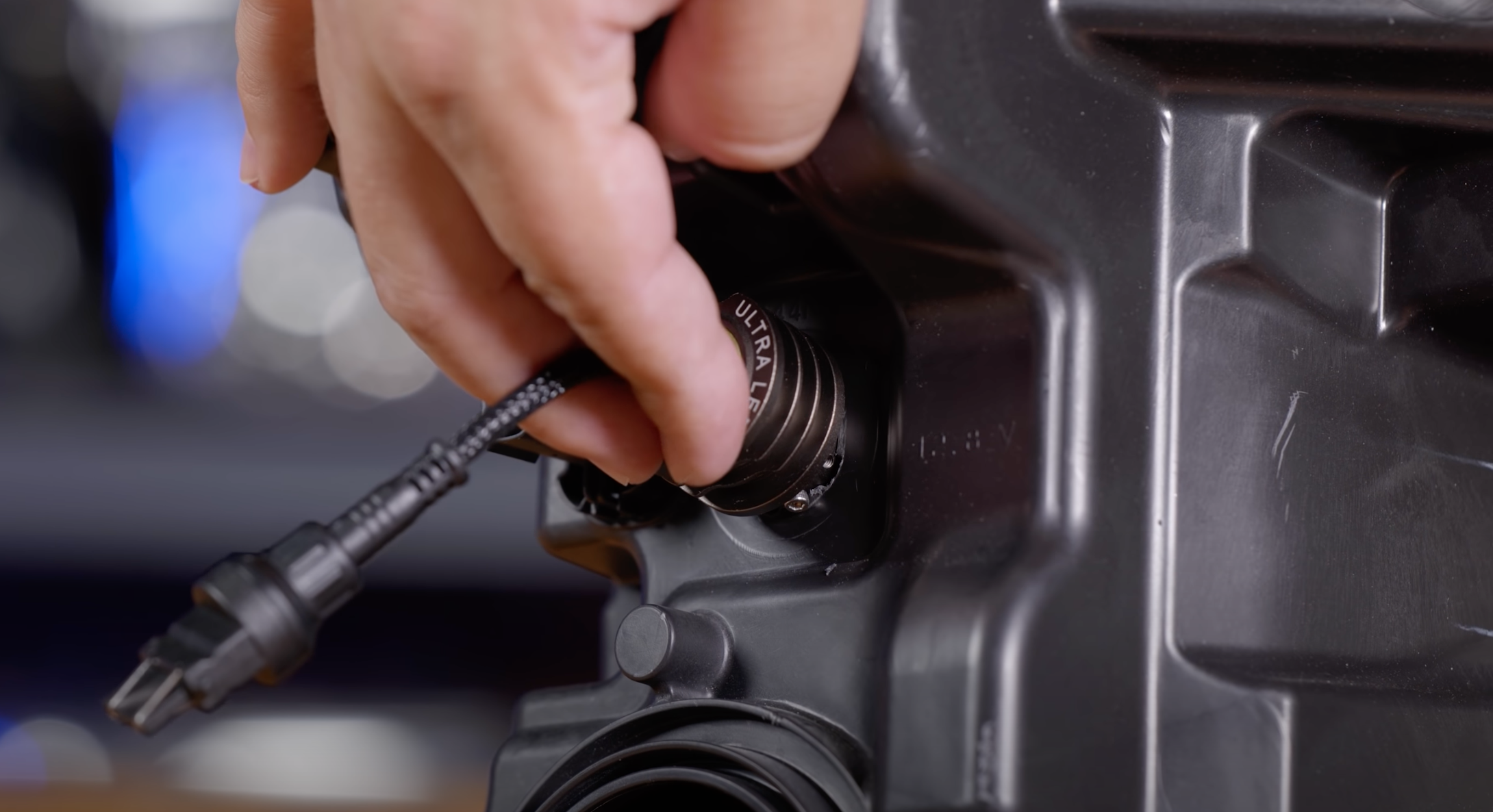 So as you can see, I've got two of the three-lined up, but this bottom one needs to be moved over one hole so let me do that, and we'll try again. Now that I've moved the screw over one spot, they all lineup, and I can twist it in place.
Now that you've installed your screws on the bulb so they align with the mounting points in your headlight or taillight opening, you also need a seal. You see, the original bulbs have this rubber grommet that keeps it tight from wiggling and doesn't let moisture in.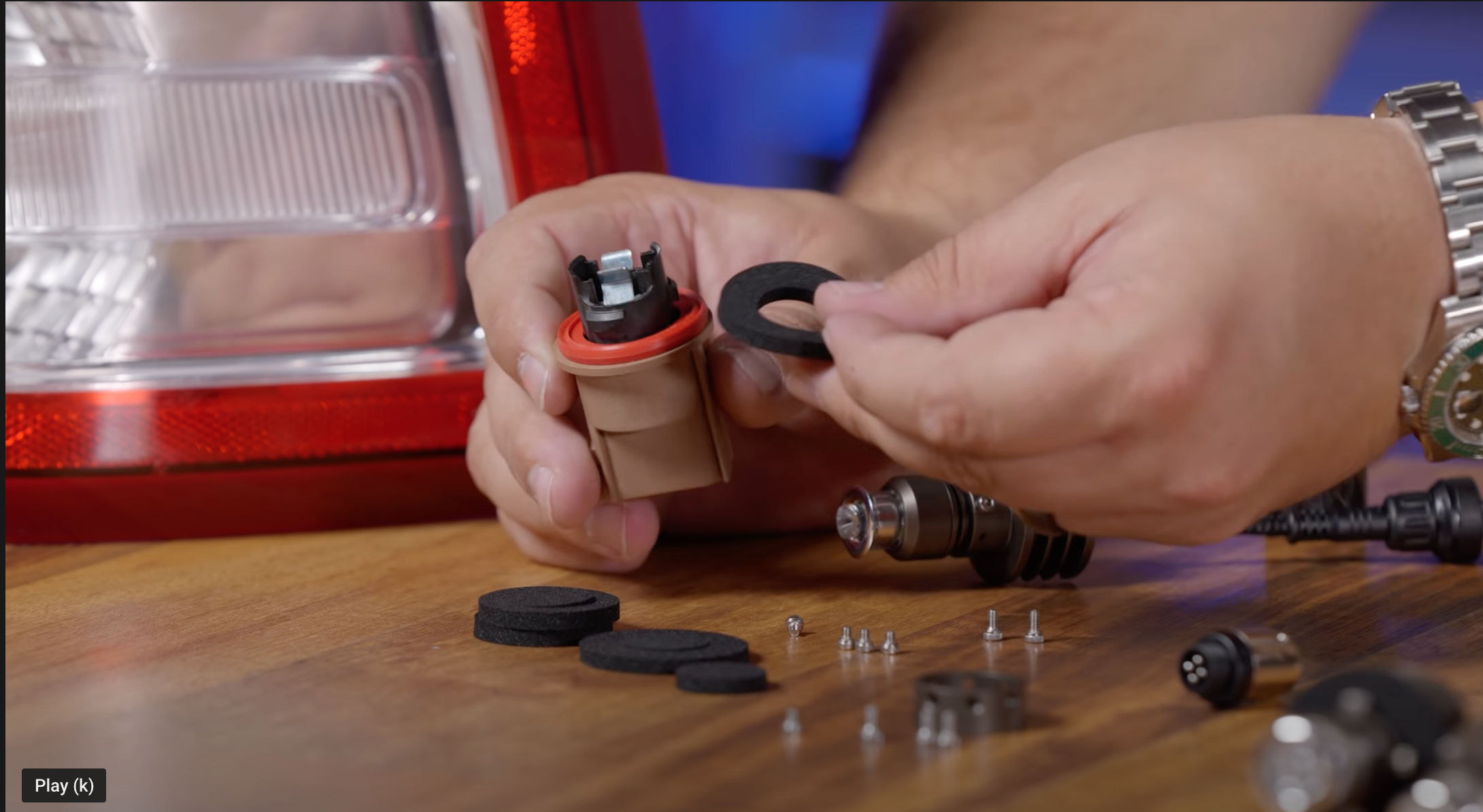 The GTR Lighting i-LED bulbs have these foam seals to do the same thing. The i-LED bulb installs the same way that the rubber seal installs on the original bulb connector. When you install this, it will compress and keep the bulb tight and keep moisture out.
Now that you have that grommet installed, you can put the whole thing in your headlight assembly and twist it, you can wiggle it, and it's not moving. No moisture is going to get in there. The last thing to do is connect the new bulb where the old bulb came out.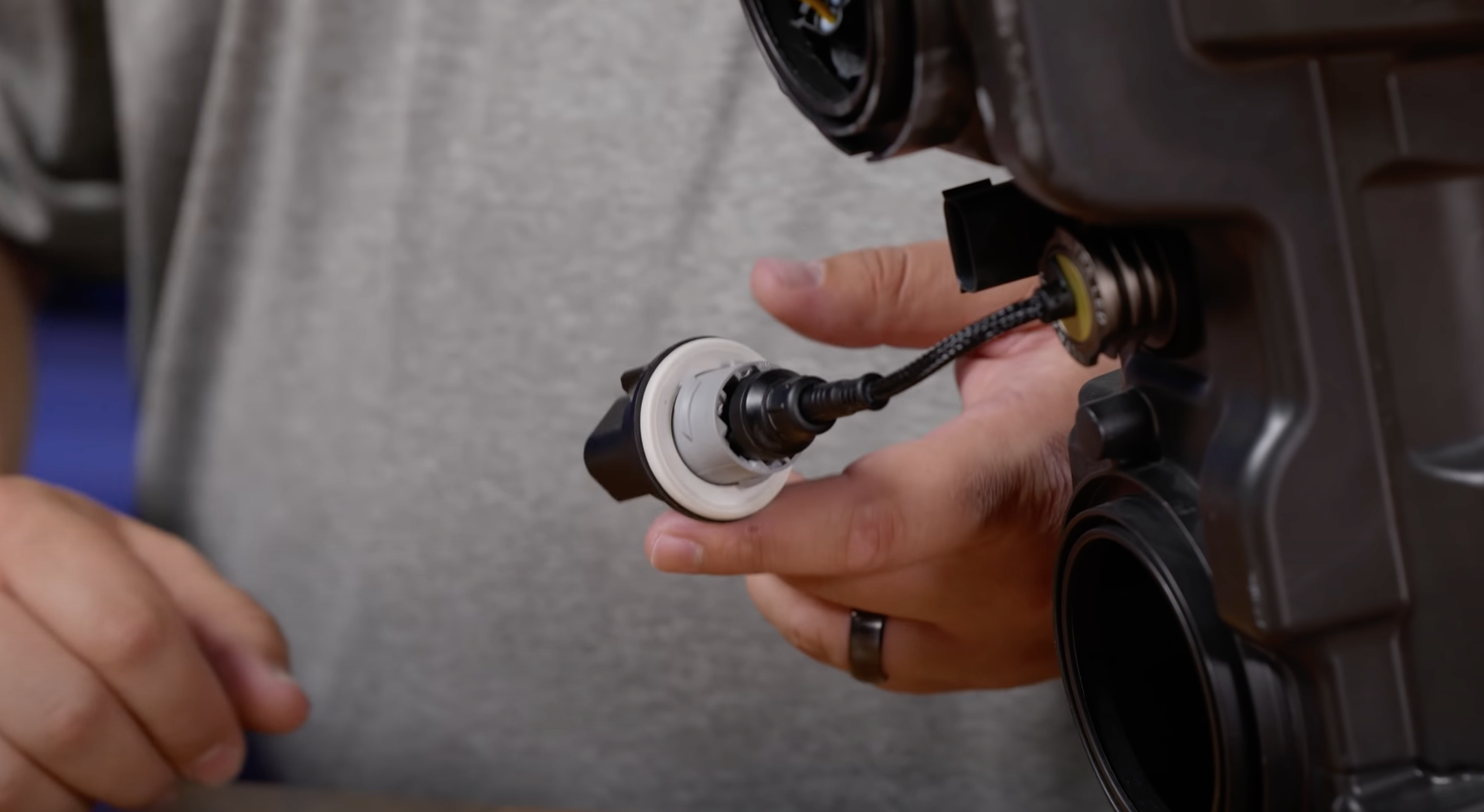 Since we have it set up like this, this whole assembly used to be tucked away inside the headlight out of the elements.
Now it's open to the elements, which presents a pretty significant risk for corrosion and contamination. This type of bulb is not all too uncommon. The GTR Lighting Ultra Reverse bulbs act with a universal collar and leave the original bulb connector out of the element. There are other bulbs out there like VLED's Triton that does the same thing.
When installing on my vehicle, I would use more Morimoto dielectric grease and fill in the gaps where you have the potential for moisture getting in. If you want to go above and beyond, you can also use some massive heat shrink and cover the whole thing up.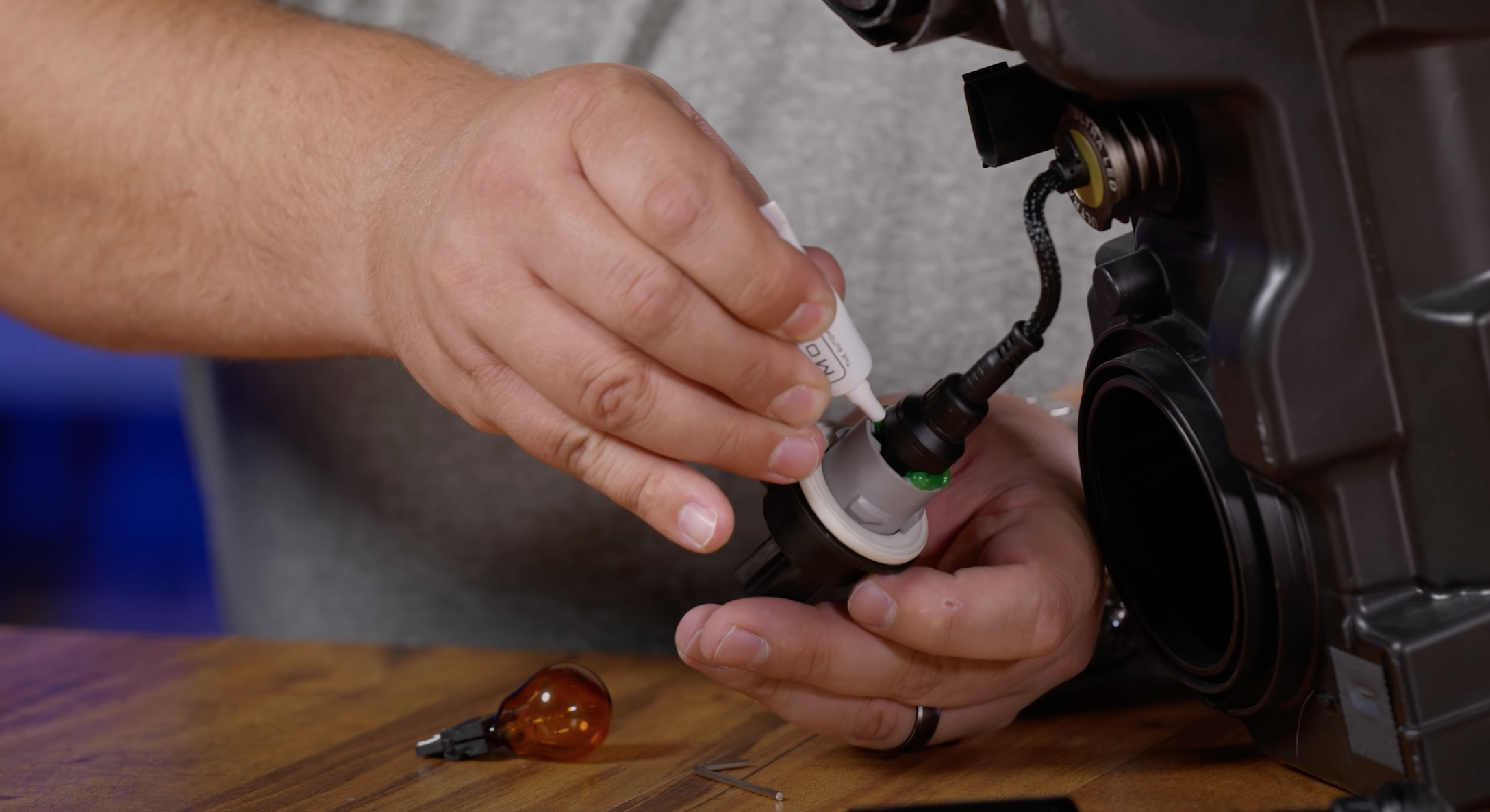 I don't know about you, but when I buy high-quality LED lighting upgrades, I want to protect them, and this green dielectric grease is specifically formulated for out in the elements.
Lighting connectors will be cheap insurance to ensure that I don't get problems in that connector down the road. Sometimes when you're doing this turn signal install, you don't need the turn signal adapter, but if you install the bulb and it hyper flashes or gives you an error, remember to install that cylinder (the turn signal adapter) in the wiring.
You're going to want to unscrew the wiring from the bulb adapter, and then the turn signal adapter will go in line. Remember to line up those arrows. It is possible to install this incorrectly if you don't have the arrowed notches lined up.
Then the other side of the turn signal adapter plugs into the bulb adapter. There are arrows on this one, too, so make sure those are lined up as well. Now reinstall everything, and you should be good to go without any hyper flash issues.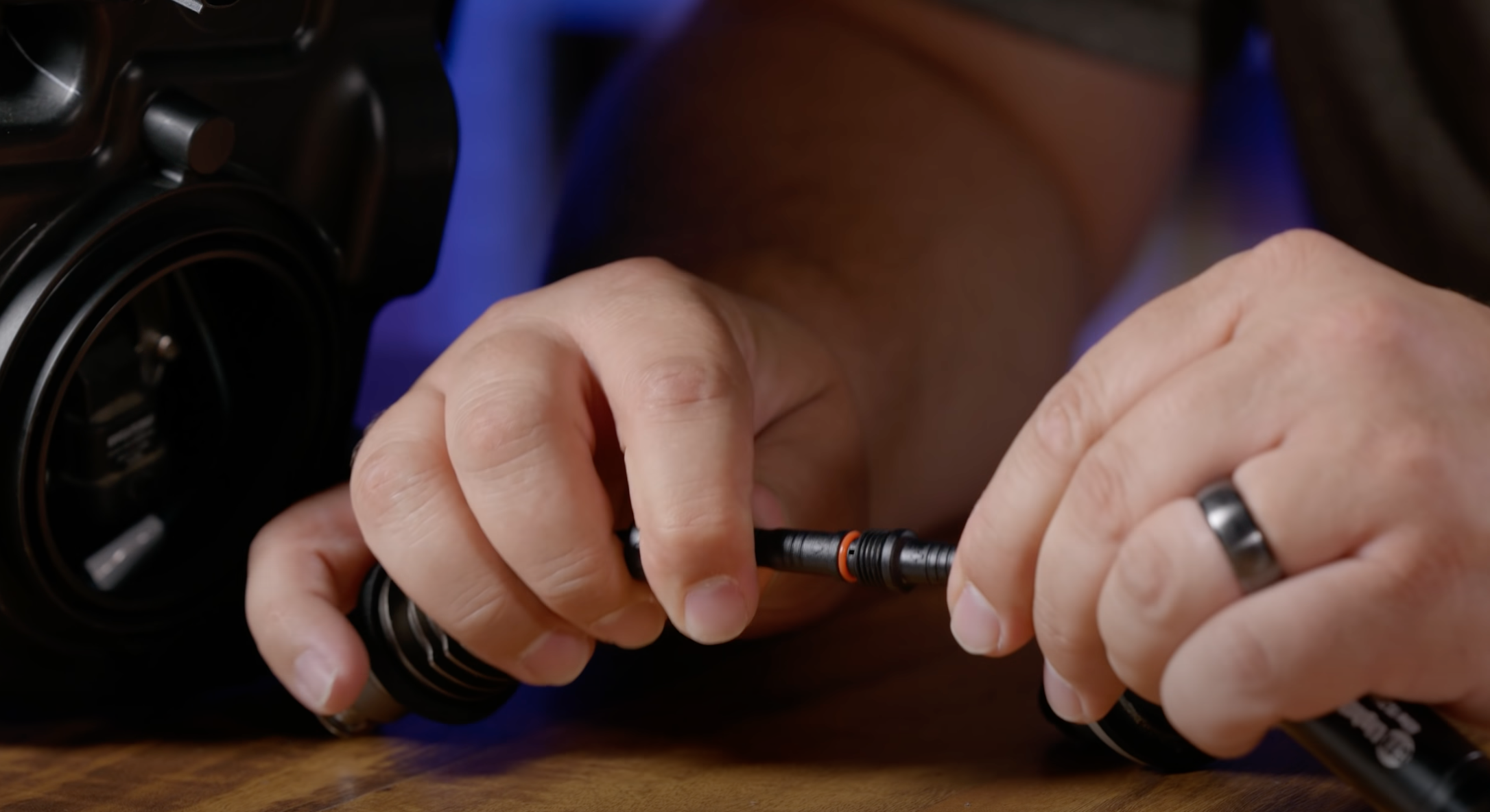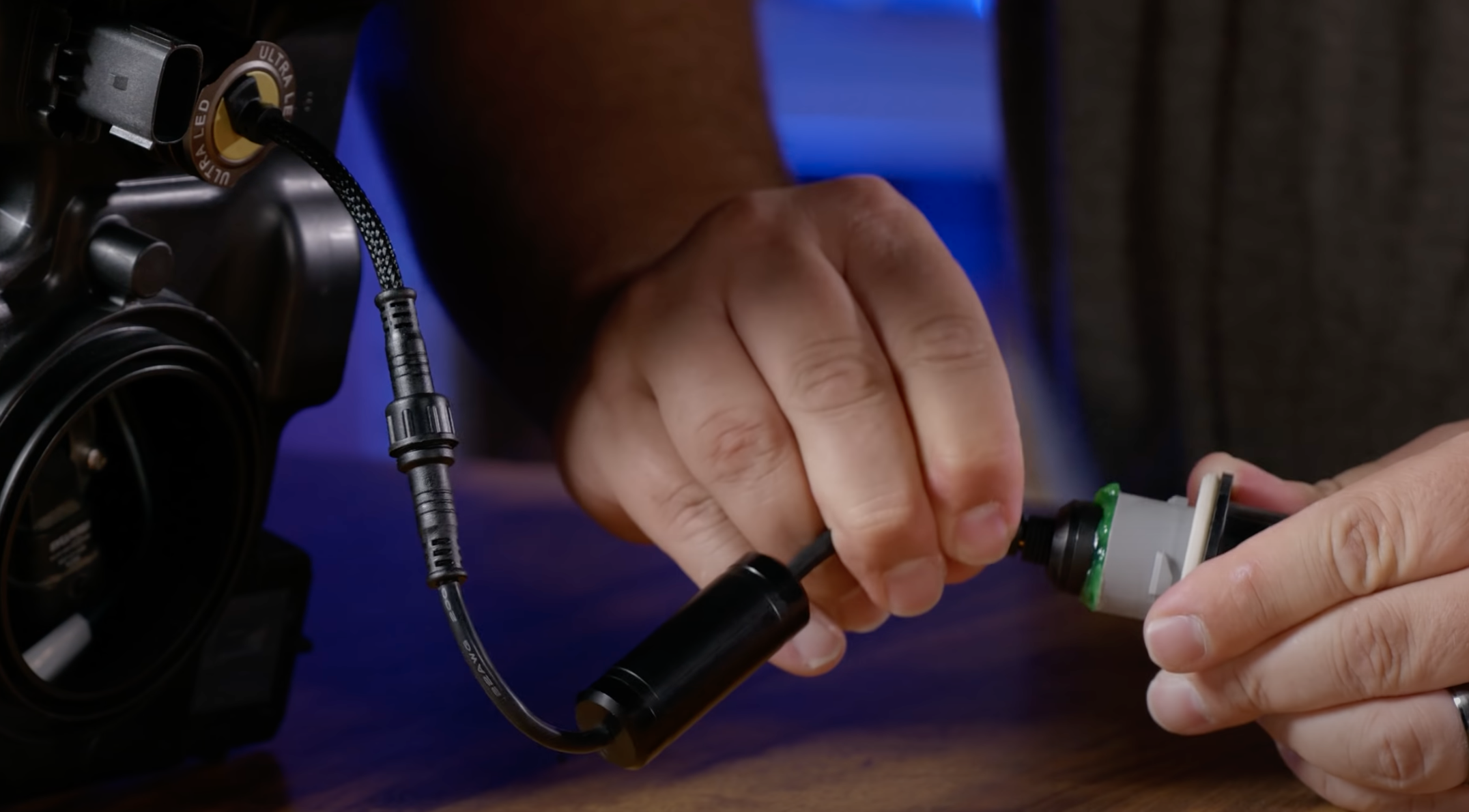 Installing the i-LED in Tail Lights
When talking about the rear-facing bulbs in your taillights, like parking, brake, turn signals and reverse lights. A good rule of thumb is for a red reflector on, use a red bulb. If it has an amber reflector, use an amber bulb.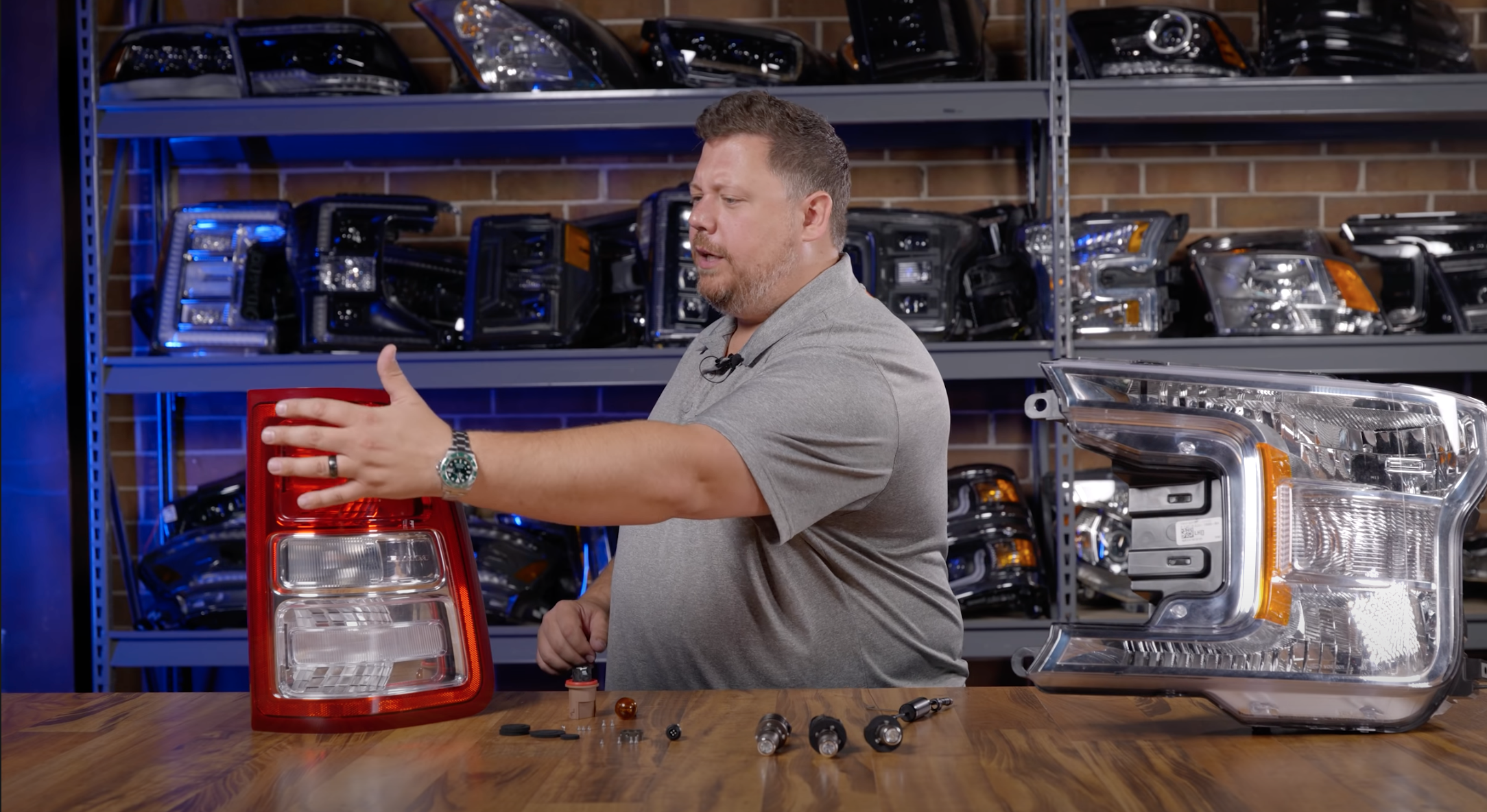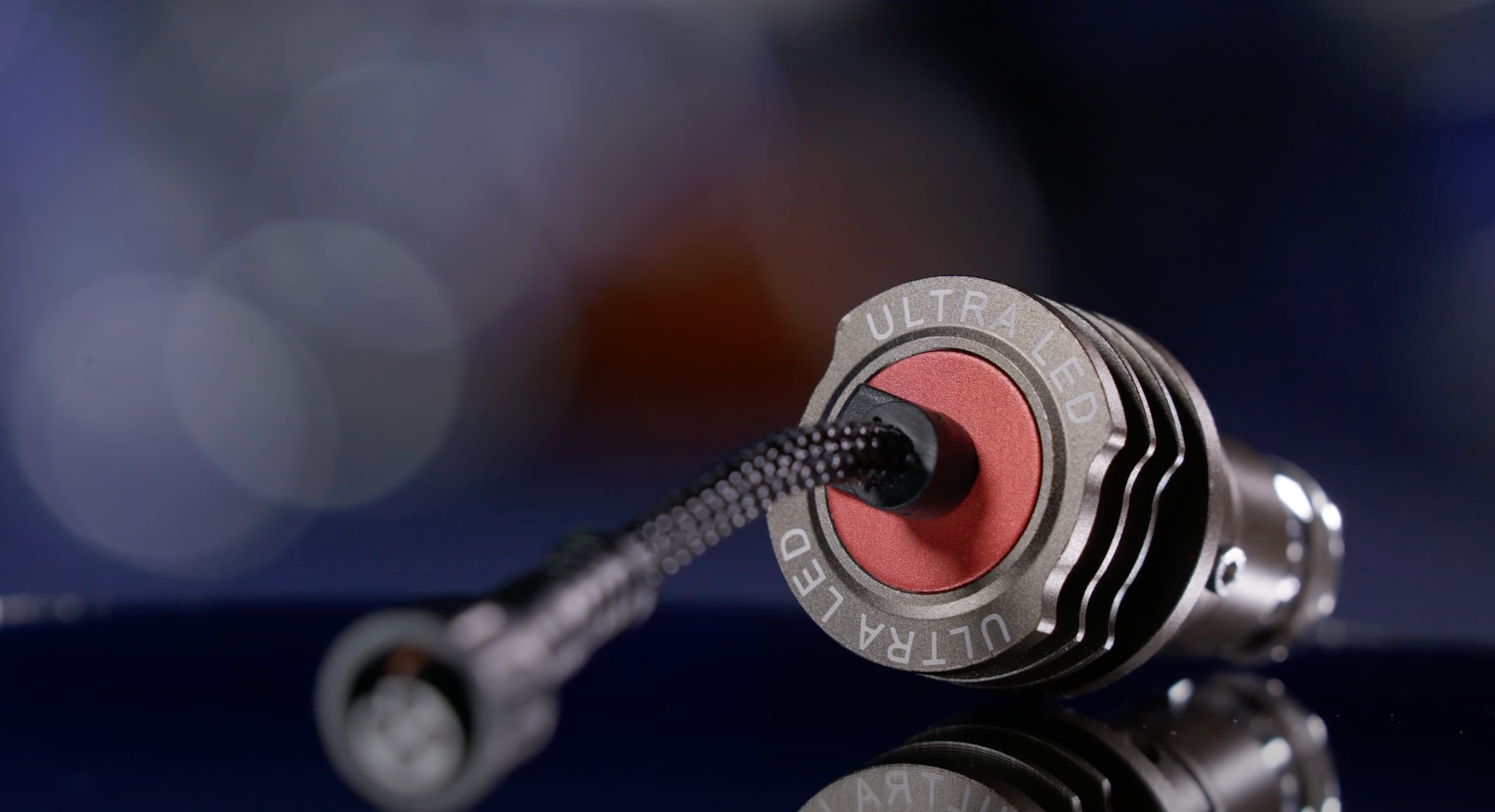 So as you can see up here, we have our brake light, and it's red, so we're going to use the bulb with the red indicator on the back. So I have the red bulb I've already built where the screws go to match up to the collar. I've got the foam o-ring in place, and I've got my bulb wiring connected and sealed with dielectric grease.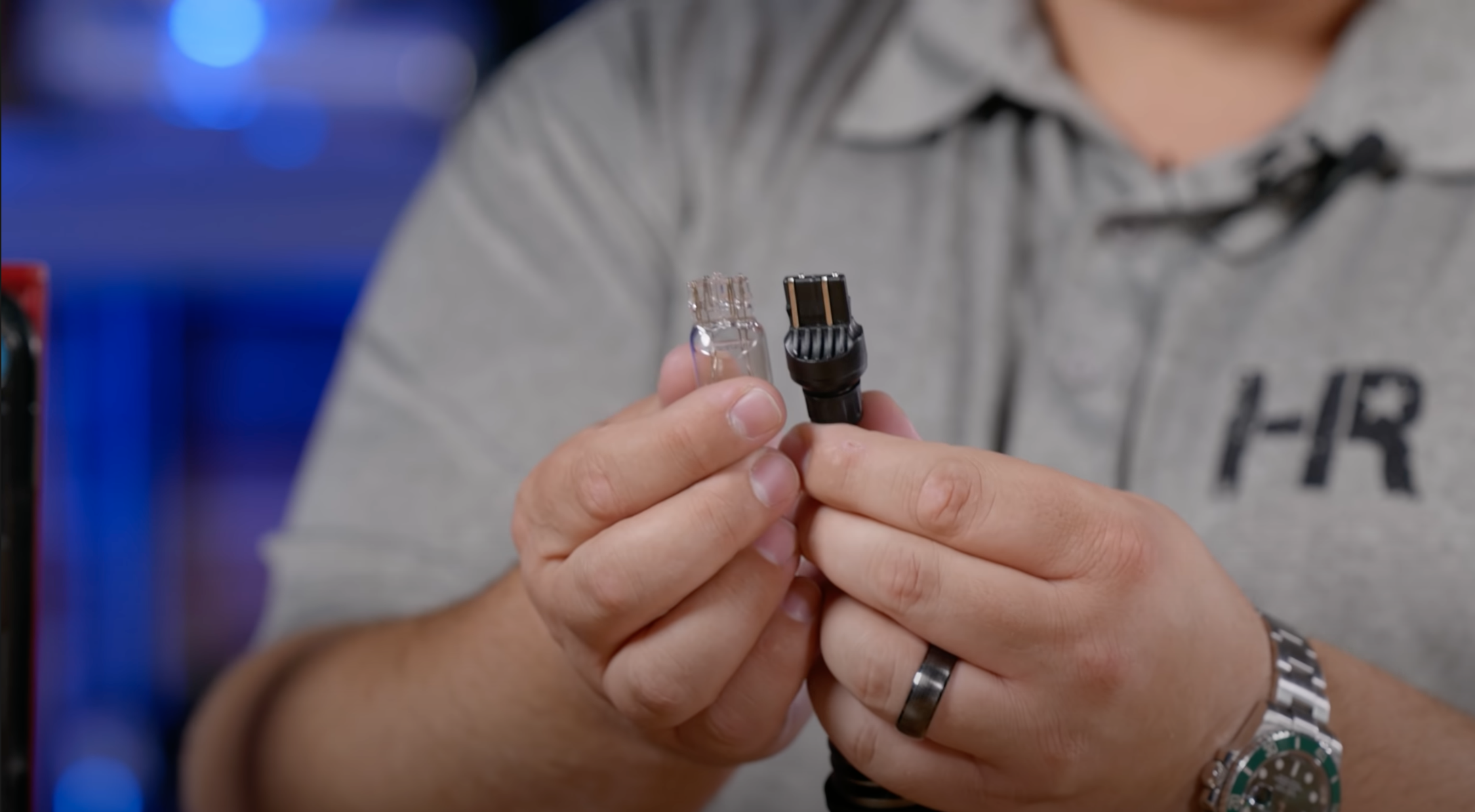 The install on the back is the same as the front; you take out your bulb, and I've got the connector that matches it. So this would fit a 7440, a 7443, and several other bulb types. If you have any questions about which bulb you need, either go to the website put in your year, make, and model, and we'll do it for you, or you can reach out to our customer service team. We're happy to help.
Now, install the led bulb into the original connector. Instead of installing the connector into the assembly, the bulb goes into the assembly.
Battle of the Bulbs: What is the Best Turn Signal Bulb?

First up, you have your stock incandescent front turn signal bulb.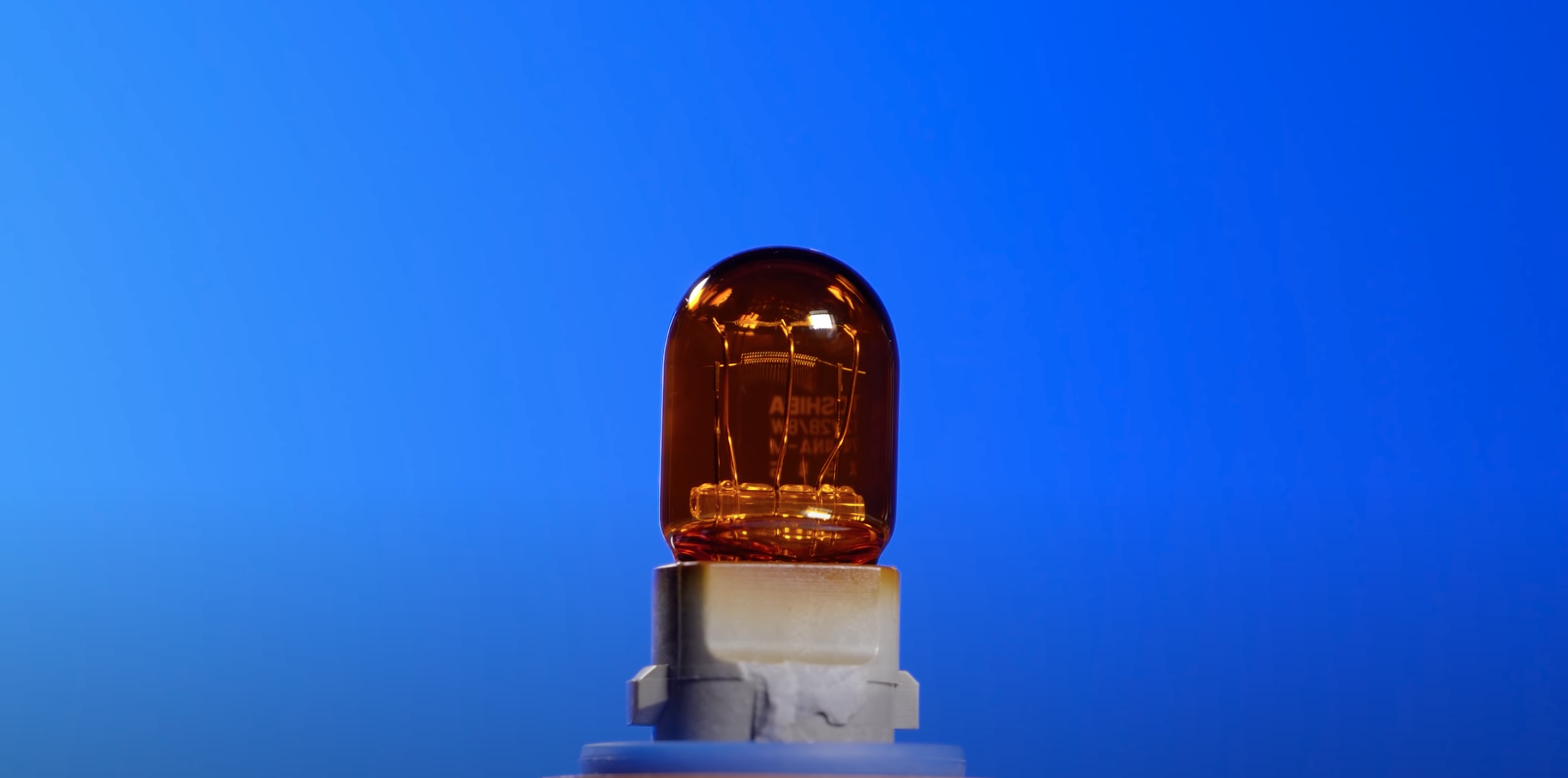 This bulb is that glowing amber glass that blinks on and off, and it looks like how you would expect. Between blinks, you see that ugly, glowing amber color, and it's not very bright. However, it does fill up the entire reflector as it should, but the intensity is lacking.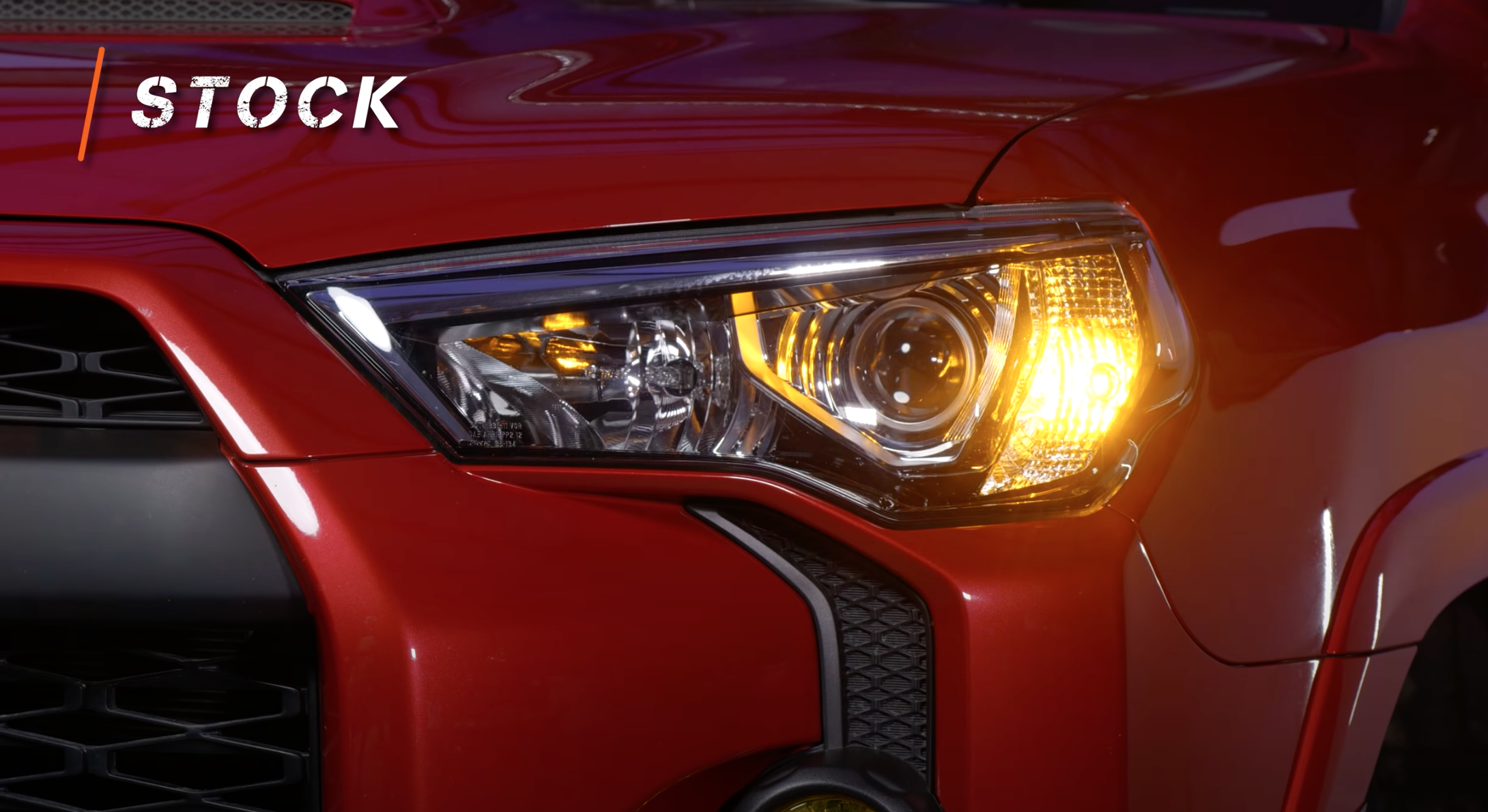 Xenon Depot XTR VF LED
Now let's take a look at the Xenon Depot XTR VF LED.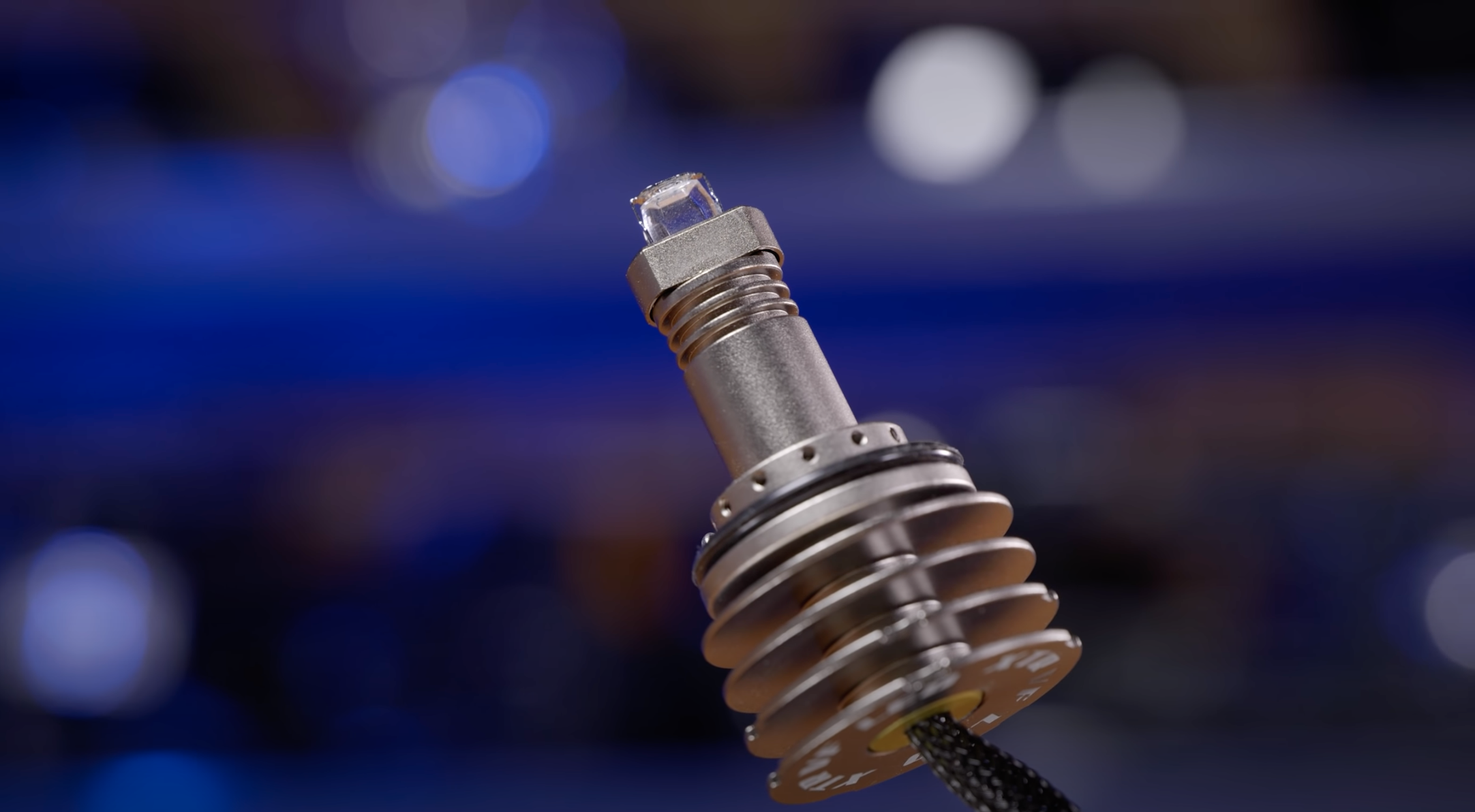 This virtual filament design looks exactly like the stock bulb except for a much more desirable color. It's not as bright as the other options, but it's an improvement over stock.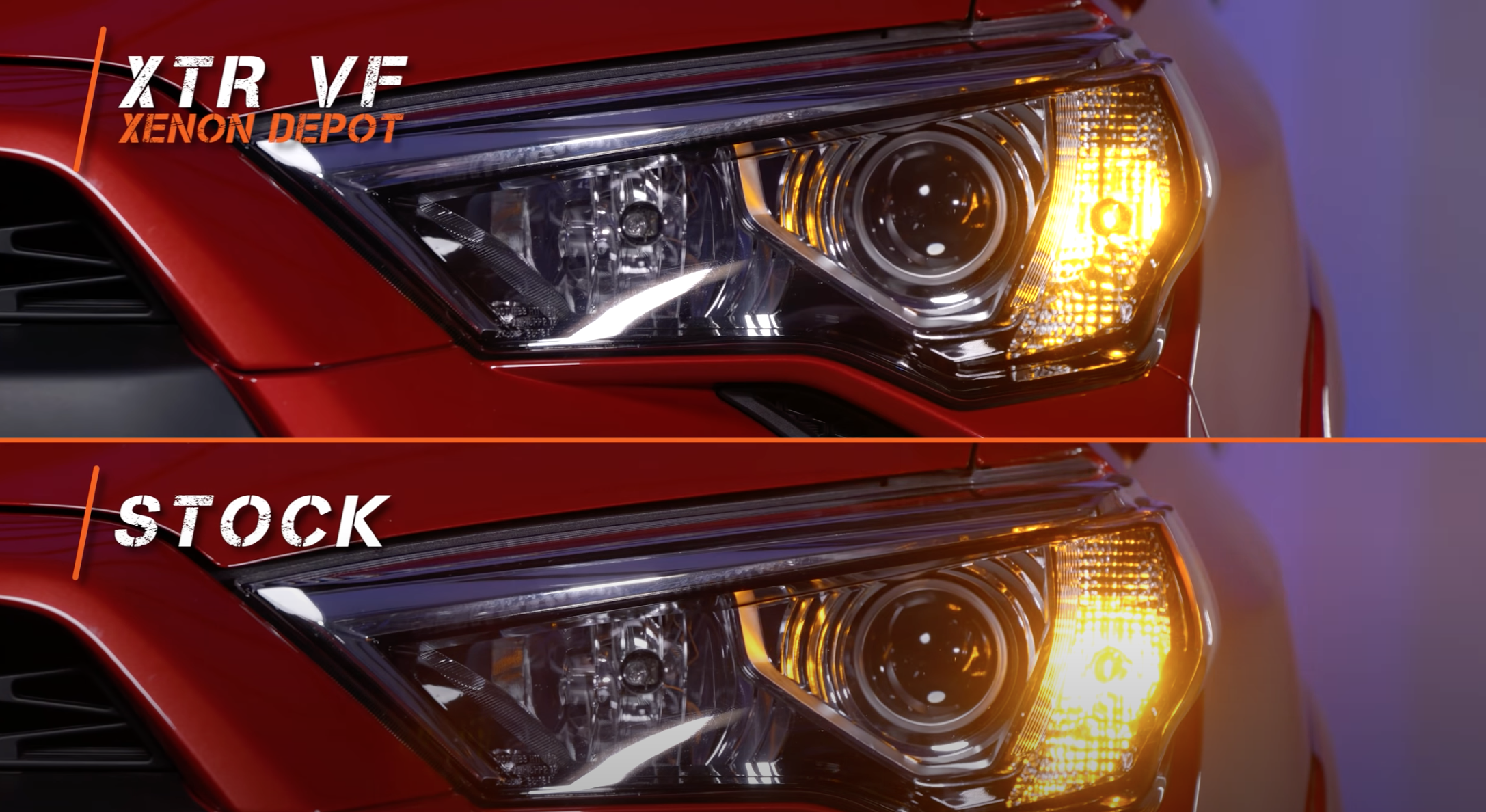 VLED Triton V6
Now let's take a look at the VLED's Triton V6.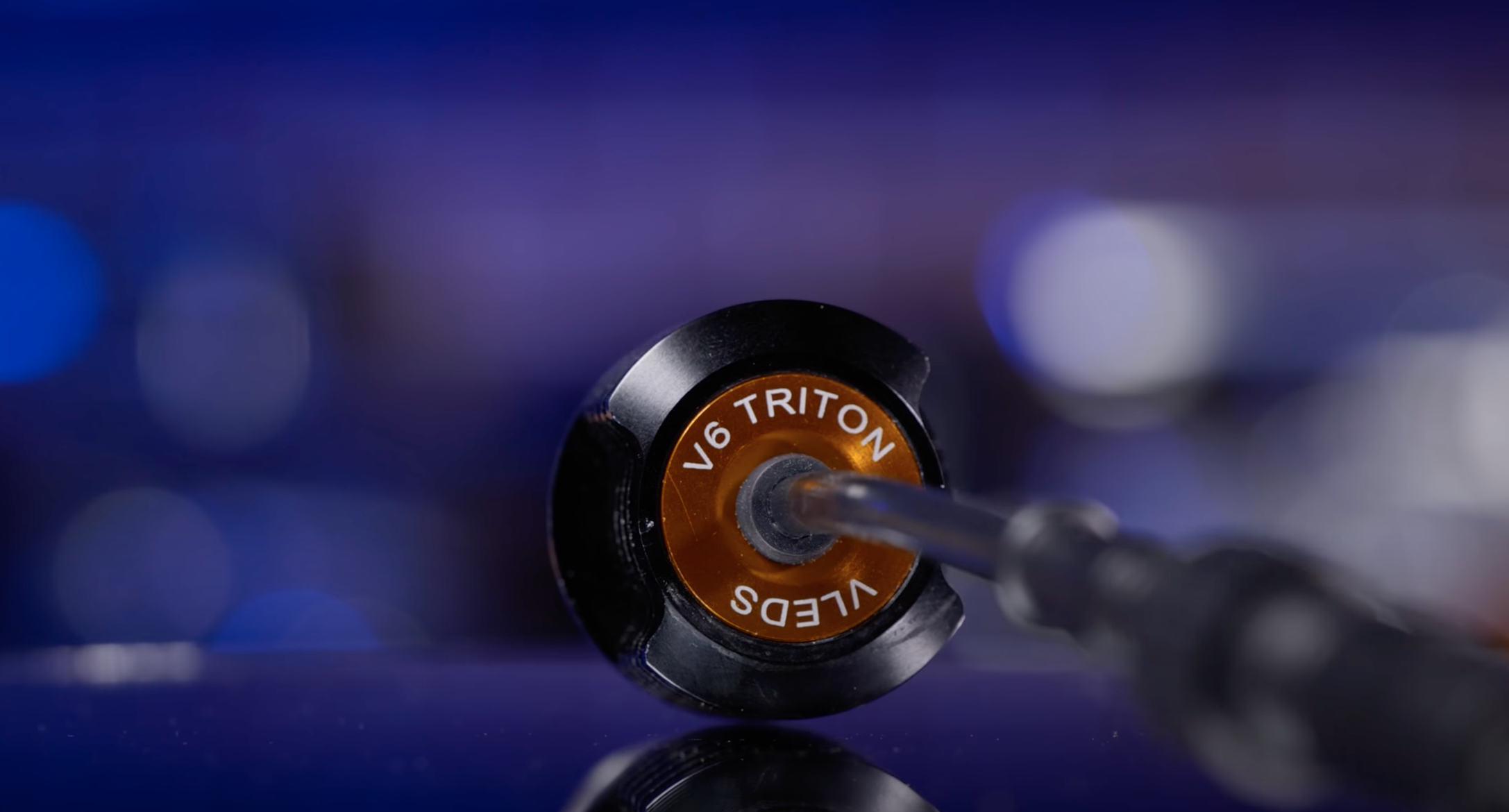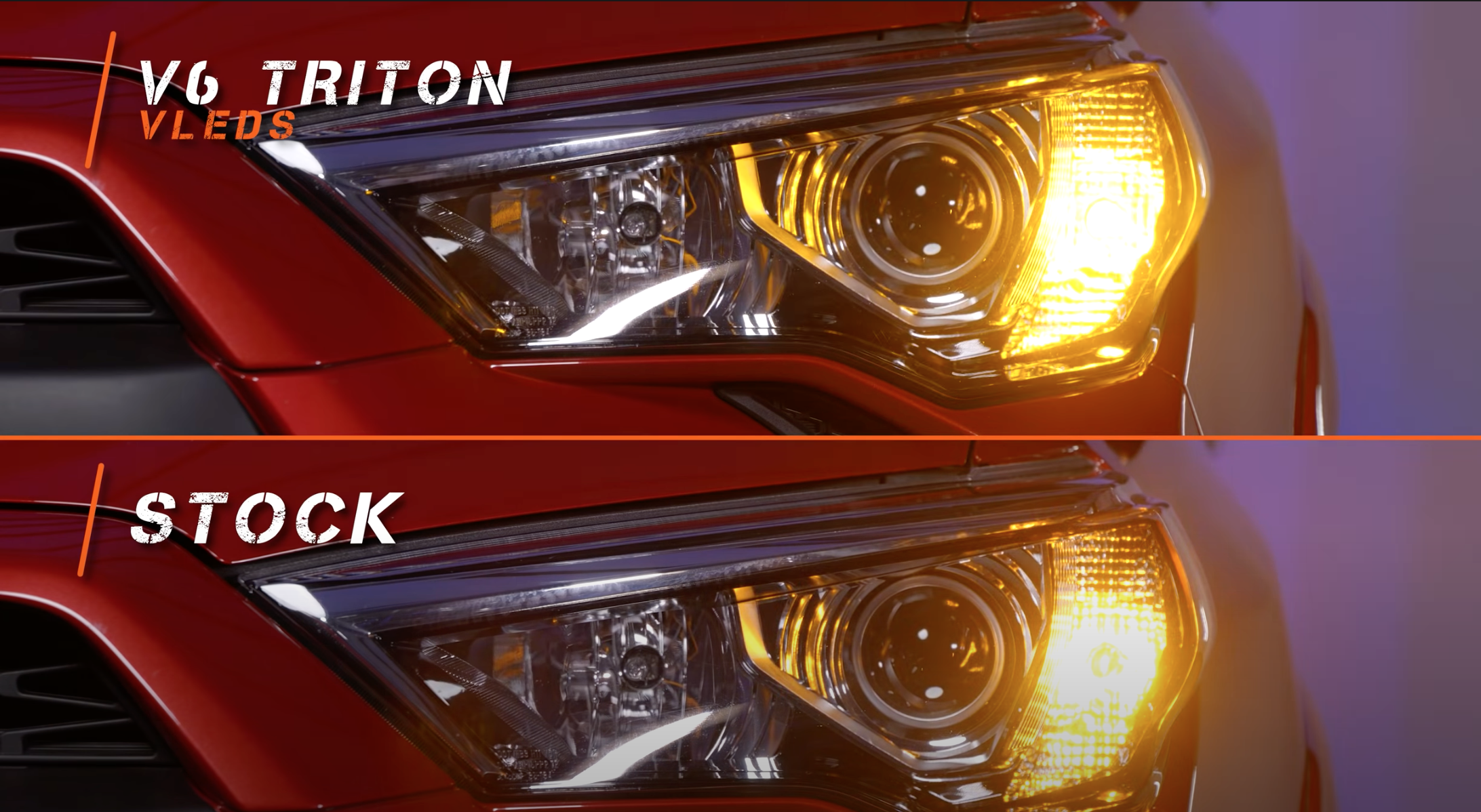 You've got that great-looking amber red color, and it's a lot brighter than the xenon depot or the stock bulb.
GTR Lighting i-LED Ultra Bulb
Last and certainly not least, take a look at the GTR Lighting i-LED Ultra in amber color. The i-LED is the only bulb in the lineup that uses that new gorgeous LED amber color technology to give you the most radiant and rich-looking amber color possible.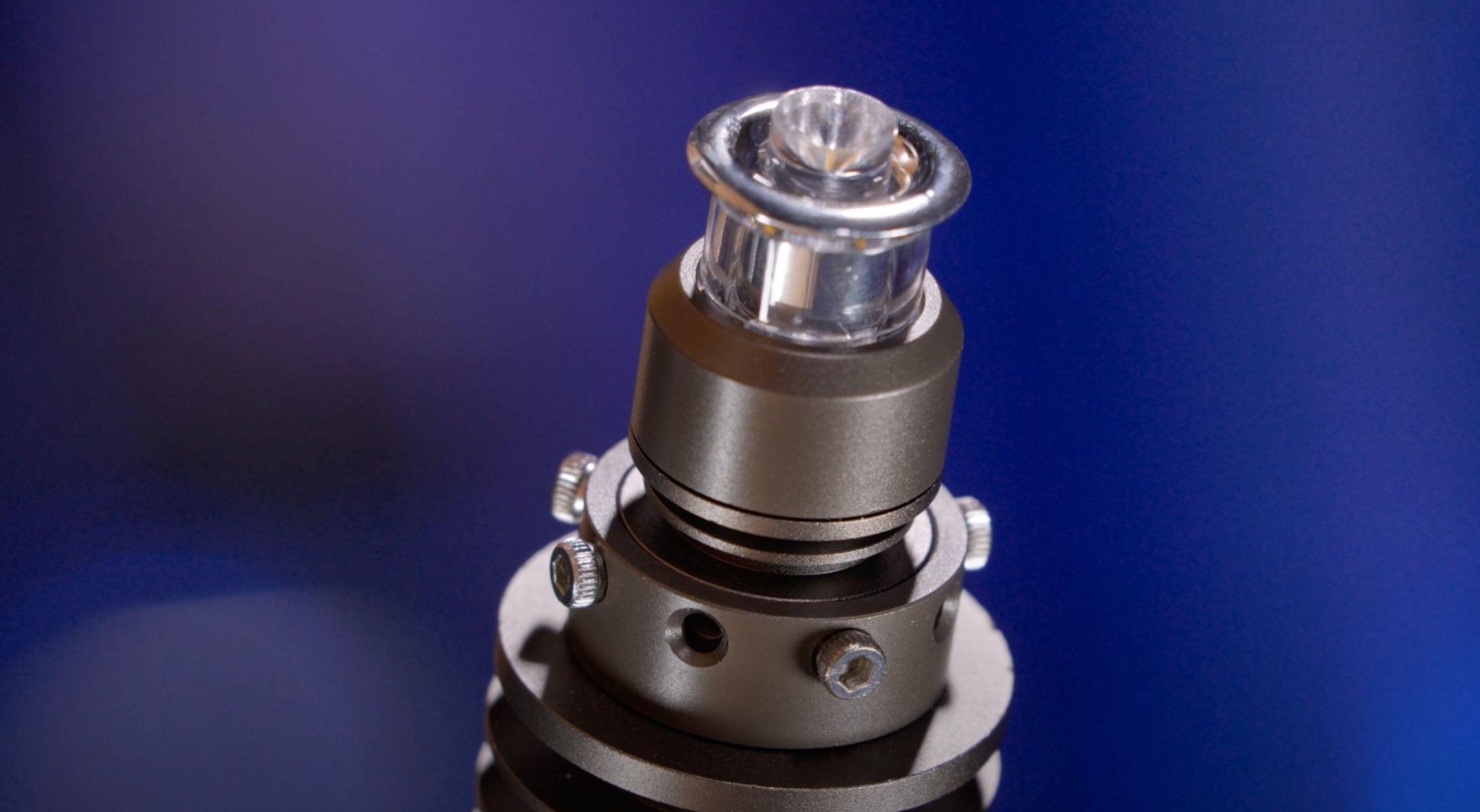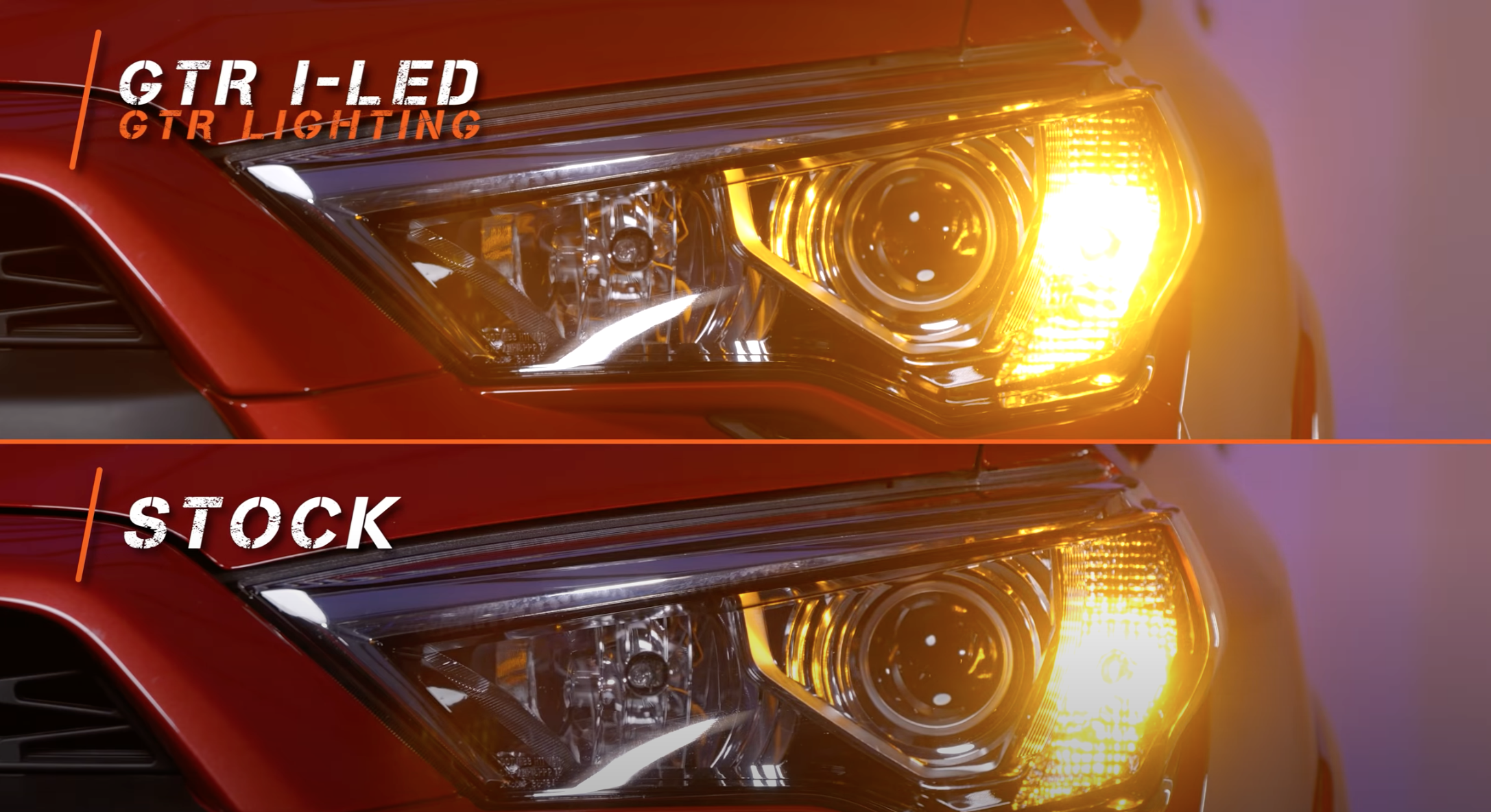 Even the reds on the tail light look deeper and more vibrant than anything else.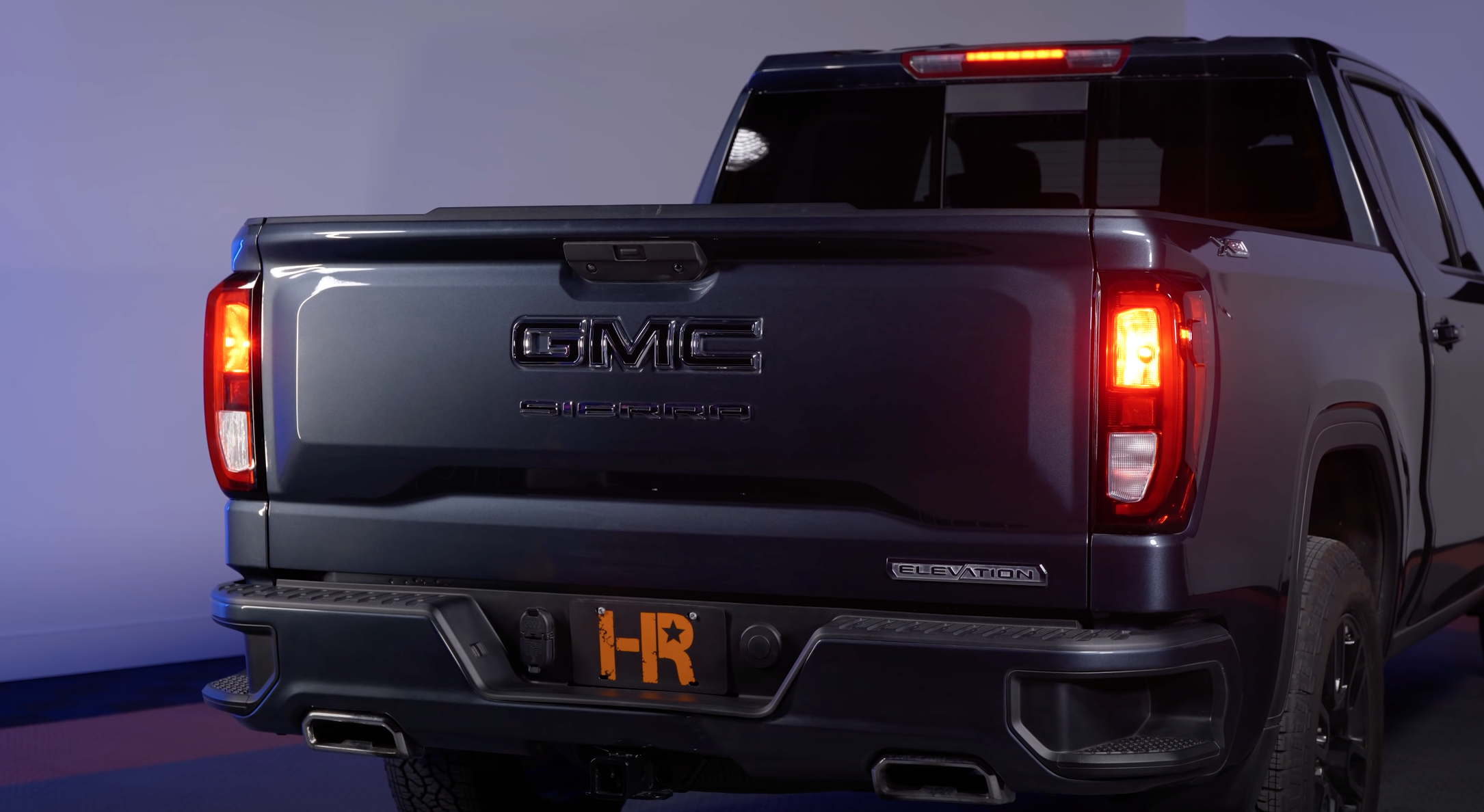 When measuring the two between GTR i-LED and the V6 Triton from v-LEDs, the GTR Lighting bulb is significantly brighter.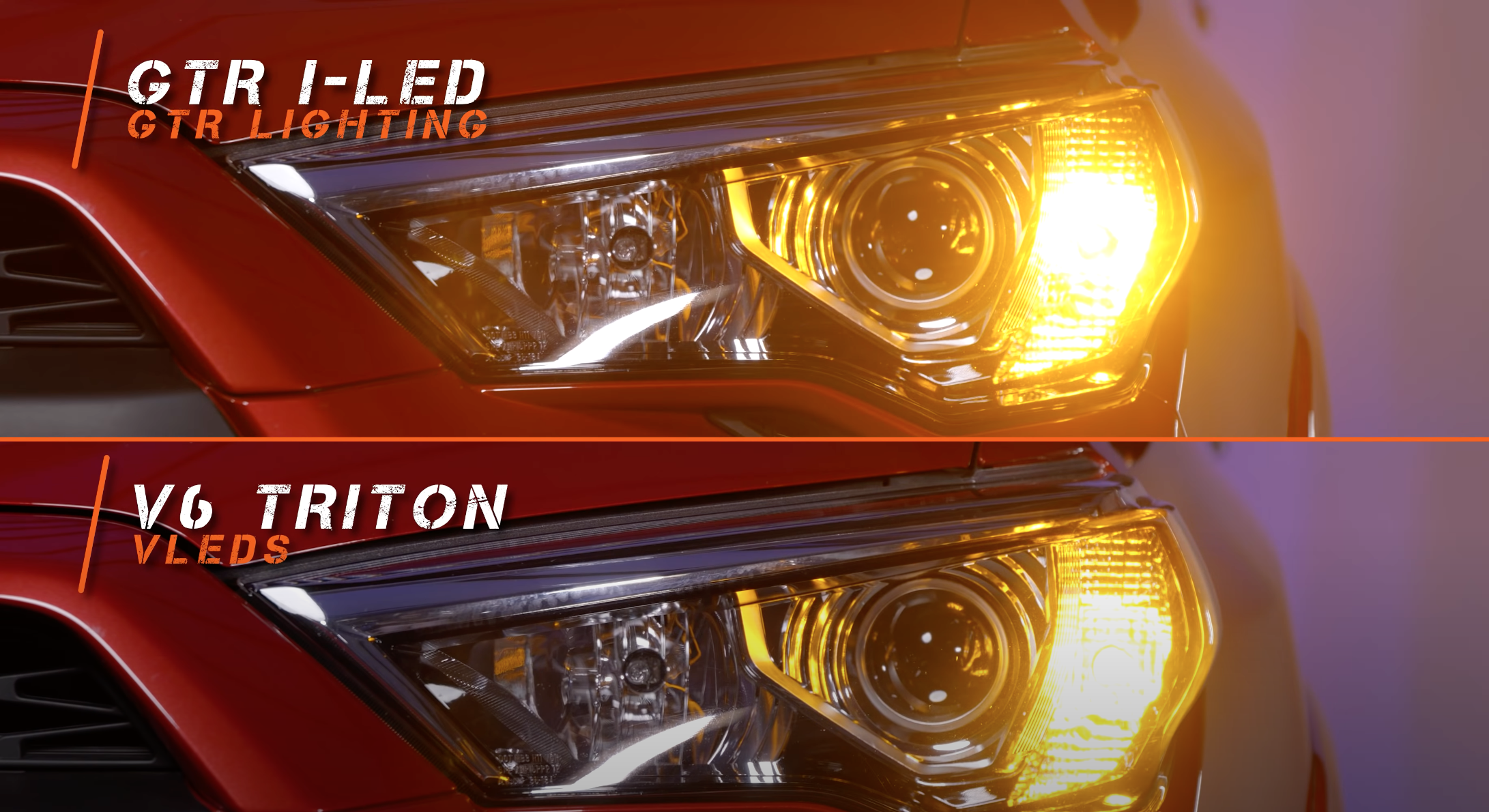 It's also a lot more intense, so drivers farther away will be able to see it. When you swap out your front turn signal bulbs from amber to the GTR Lighting LED switchback, you get this effect.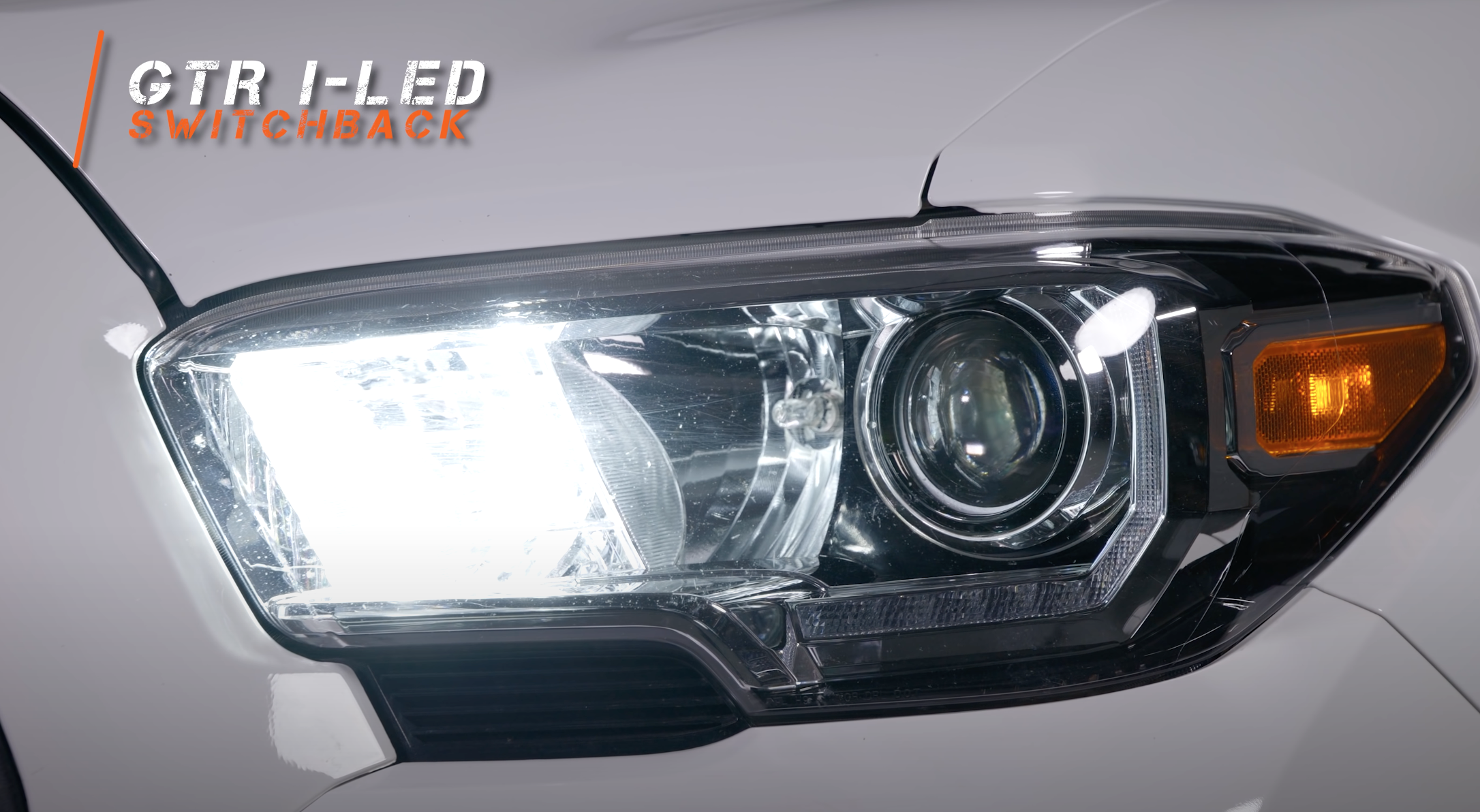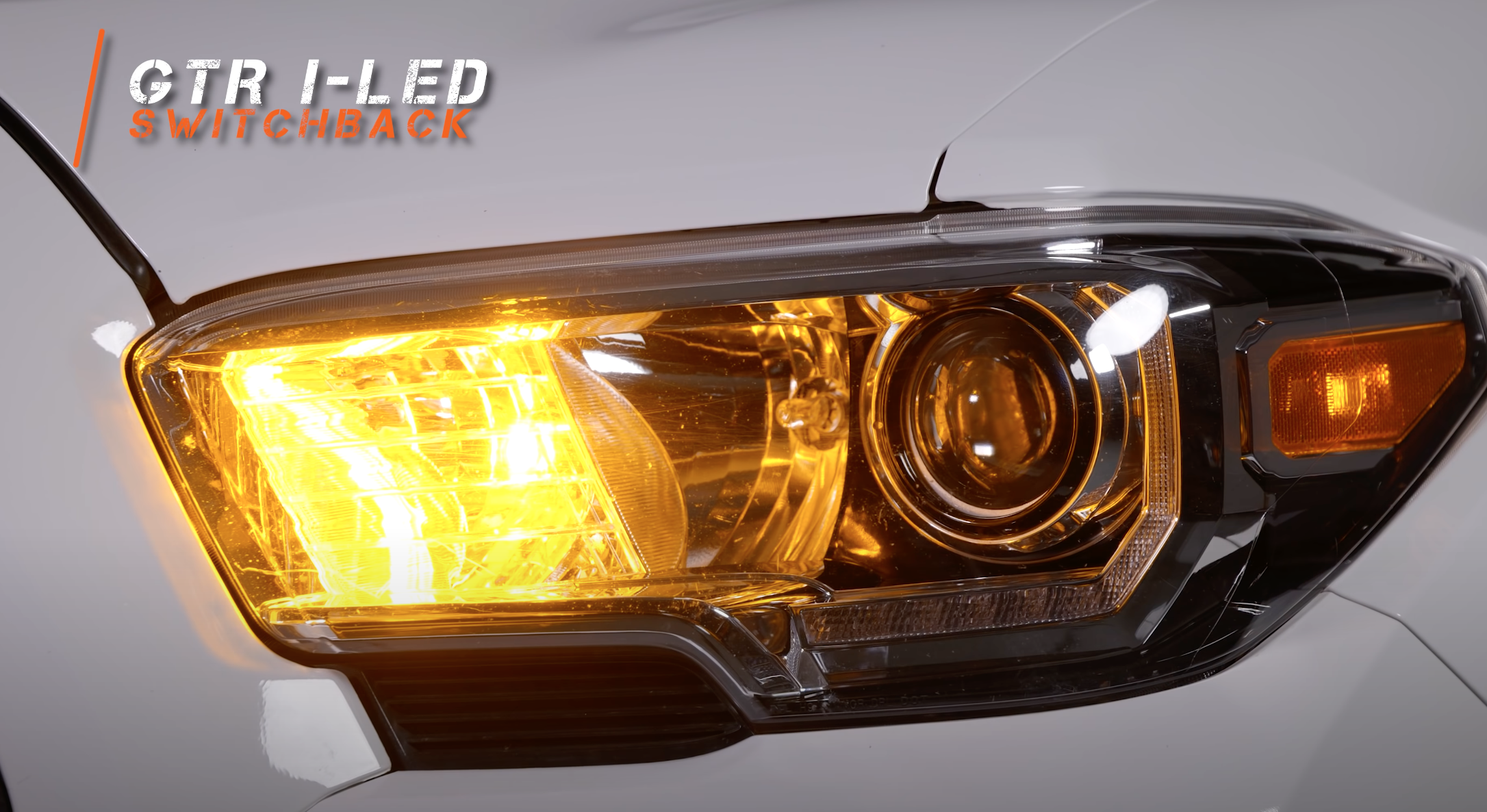 On regular running lights or parking lights, you get this bright white look, and when you flip it to turn signals, it goes to this super bright amber color on your tail lights.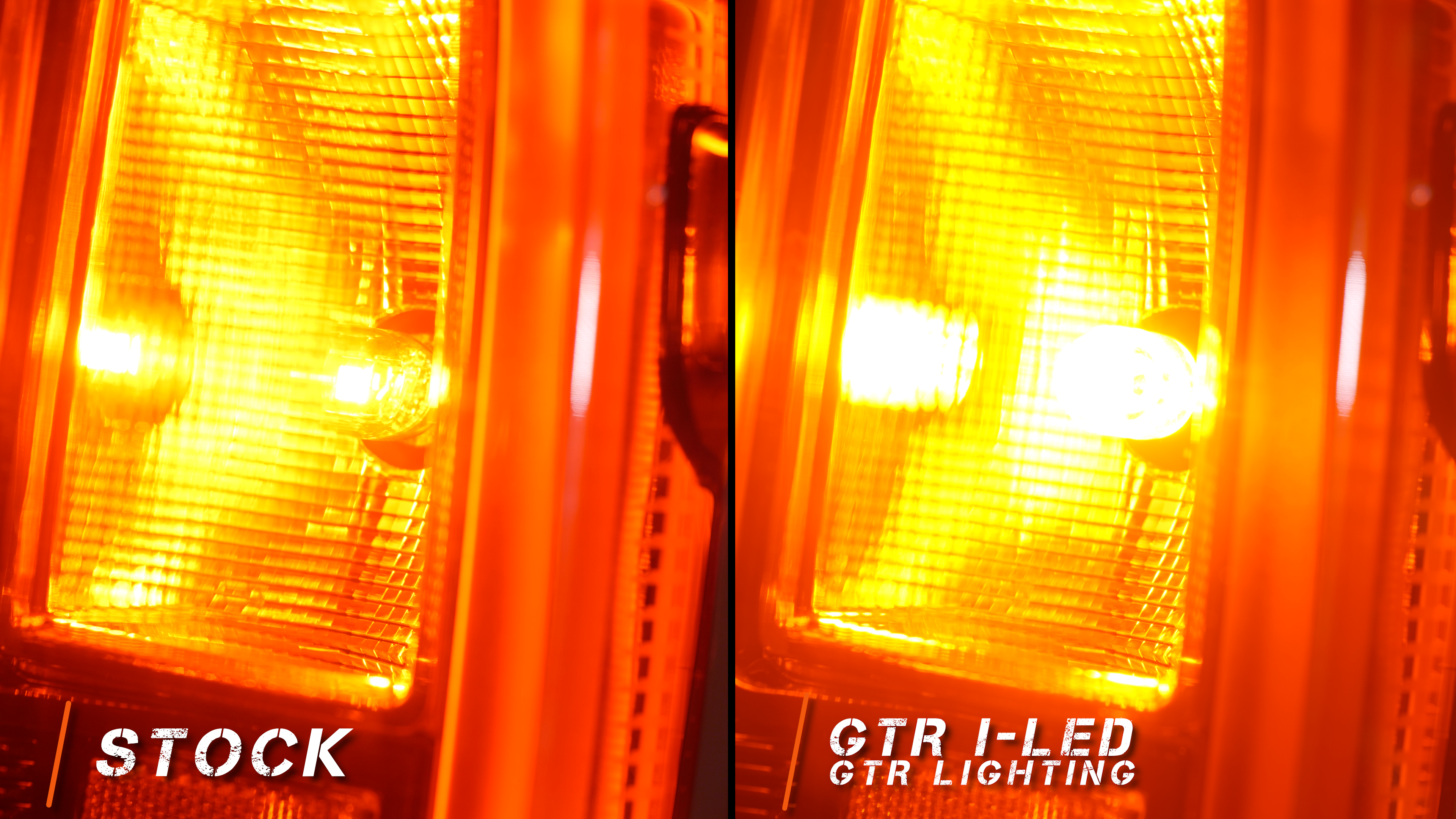 You get this effect if you remove your old incandescent bulb and replace it with the i-LED red bulb. This bulb is incredibly bright compared to the stock bulb and will fit your rear parking lights, brake lights, and turn signals.
The GTR Lighting i-LED bulbs from the Ultra series are here, and they will blow your mind! If you want brighter turn signals, this is the solution for you. It's the best option on the market, so go ahead and try these on your next lighting upgrade project.
If you want to see what else fits your vehicle, of course, we have tons of videos for vehicle-specific applications, lighting technology, and education. Go to headlightrevolution.com, put in your year, make, and model, and we'll show you everything we have for your car and truck.