save money on aftermarket headlights
If you have purchased a set of aftermarket replacement headlight housings (Morimoto, Alpharex, etc...) from our online store, you may be eligible for the "Greenbacks for Givebacks" rebate program. There is no need to waste space storing those ugly old stock headlights under your work bench or go through the aggravation of selling them on a marketplace.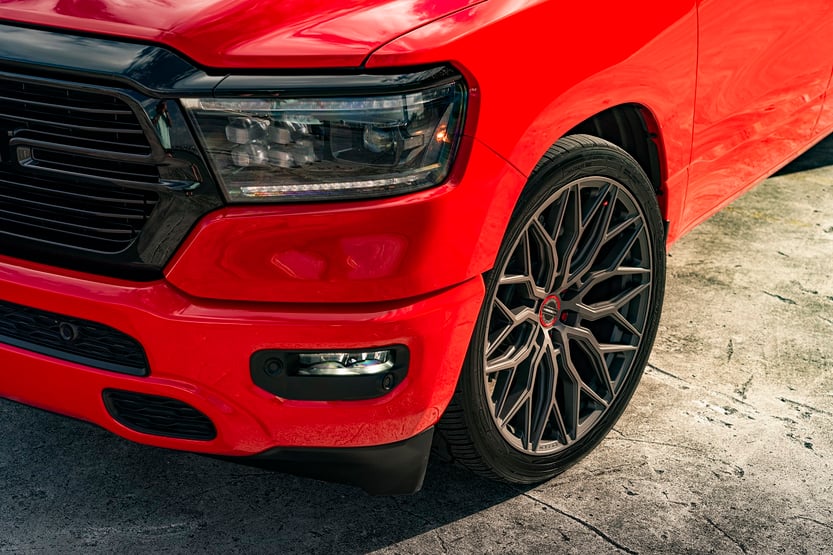 With the Greenbacks for Givebacks program, you can quickly sell your stock lights hassle-free. Collect the cash, keep the garage clutter-free, and avoid adding the landfill! Pending a quality control check, these headlights will be put to good use.
HOW DOES IT WORK?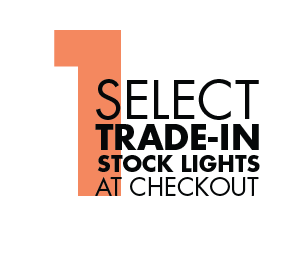 To get the rebate, the aftermarket replacement headlight housings you purchase from our store must qualify for the program. You will see a drop-down option on the product listing like the one pictured. You can also see the list below.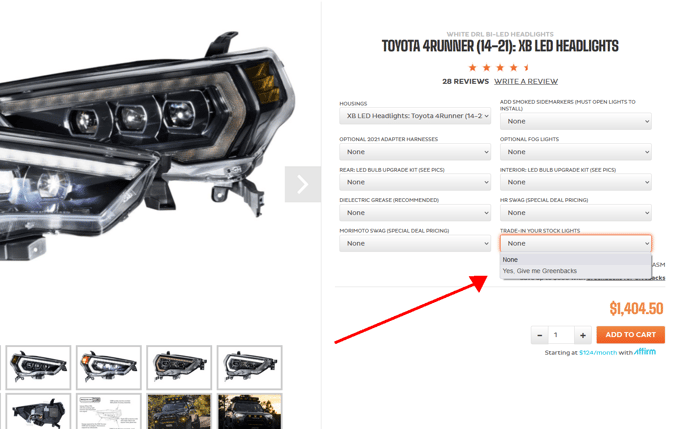 Once you know your vehicle qualifies, confirm the "Trade-in Cash" price for your application before purchasing your new headlights. Once you get to purchasing the headlights, select the "Trade-in Stock Lights" option during the add-to-cart shopping process.
*Did you know you can contact us after the fact and still be eligible? If you decide later on that you want to participate in the rebate program just email us at sales@HeadlightRevolution.com.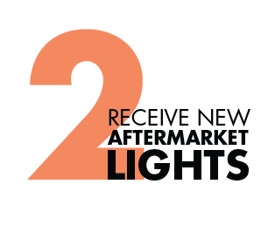 After receiving and installing your new aftermarket lights, confirm the new lights work as expected. We suggest running your new headlights for a few days to make sure you're happy with them and don't need your original assemblies anymore.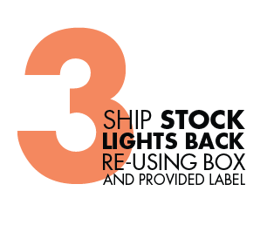 Next, carefully inspect your original headlights for defects and pack them in the same box the new lights arrived in, reusing the foam inserts. If your headlights are damaged they may be refused and they are not returnable to you. By now we will have already communicated with you by email and emailed you a pre-paid shipping label. Use that shipping label on the box and deliver the box to the shipping carrier.

*Remember to remove the original shipping label from the box, or cover it so the shipping carrier doesn't accidentally ship these back to you!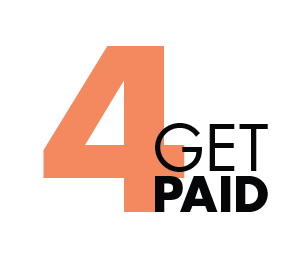 Once your stock lights are received by our team and confirmed, a check will be mailed to your shipping address.
Sending in your headlights through the Greenbacks for Givebacks program DOES NOT GUARANTEE receiving the rebate or receiving the maximum amount applicable to your headlights. This deal is non-negotiable.
Throughout this process, you will be receiving person-person emails during each step of the process to help you each step of the way.
---
FAQ
What if my headlights are damaged?
Any damaged parts, mounts, or shields will decrease your chances of receiving a rebate. If the headlights are damaged in any way you will not receive the rebate for that headlight. It is important to inspect your headlights before shipping to record their quality. If you send us 2 headlights and one is damaged in any way, you will only receive credit for the non-damaged headlight.

What if only one of my headlights are in bad condition?
Please only send in the headlight(s) that you think are in good enough condition to be approved. If you send one good headlight you will be paid half of the standard value (paid for one headlight instead of two).
Can I get my old headlights back?
Once you have sent off your headlights, you CAN NOT get them back. The Greenbacks for Givebacks program is non-negotiable.
How do I know if my headlights are LED headlights?
Most recent headlights are made with both LED and halogen headlights. This means they use LED lights for their daytime running lights (DRL) or low beam, and a halogen bulb for the high beam.
Check out this video we made to help you understand if you have OEM LED or halogen-reflector headlights. This is important to know so you can understand how much yours are worth in the program:
Can I trade in my old aftermarket headlights?
Only OEM/stock headlights qualify for this rebate.
If I installed new or aftermarket bulbs in my OEM headlights, can I still trade them in?
Yes, the main priority is that the headlight housings themselves be entirely original to when the car was purchased from the dealership/factory. The type of bulbs installed does not matter for this program.

What if I think my headlights are worth more than the rebate offers?
If you think your headlights may be worth more than the rebate, we recommend selling through an online marketplace.
How long will it take for my headlights to be inspected?
Pending shipping, it will take up to 10 business days for the headlights to be evaluated (subject to change with holidays and seasonal volume).
How fast will I get paid?
Rebate checks will typically take between 2-4 weeks to get to you via USPS.
Can I take the payment in the form of direct deposit or a third-party vendor like PayPal?
Rebates are only issued through a check sent from a third party.
What states are included in the Greenbacks for Givebacks Program?
As of 1/2022, the Program is only open to the continental 48 states in the United States of America.
What if I have other questions that the writer of this article could not think of?
Reach out to our customer service team at sales@headlightrevolution.com and ask about the Greenbacks for Givebacks Program.
COMPLETE LIST OF QUALIFYING HEADLIGHTS
Prices listed above are for fully functional stock-only (OEM) light pairs with unbroken mounting tabs, uncracked lenses (minor scratches from normal usage are acceptable), and no water damage. Lights that do not meet these conditions are not eligible for trade-in or payment and will be scrapped upon receipt without option for return. If only one light is received and matches condition requirements, payout will be half the stated pair value. It is your responsibility to confirm the condition and part number of your stock light. Our trade-in partner's professional inspection staff will assess the lights based on the expectations defined here. Their judgement on part number, condition, and thus, value is final. We cannot send your lights back if you disagree or change your mind. Once you ship your stock lights, there is no way to get them back. Be sure that you are fully satisfied with your aftermarket product before returning your stock lights, as we cannot retrieve or return your trade-in under any circumstance. To participate in the program, you must return your stock lights within 90 days of receiving your new set. After 90 days, trade-in values are subject to change. All transactions are additionally covered by this website's terms and conditions.
Did you know we also offer purchase financing through Affirm for those that qualify? Watch this video to learn more, and apply during the checkout process directly on the Headlight Revolution website: